Free Toddler Games:
Toddlers Activities For Fun
Toddlers activities using our free toddler games make learning fun! I've picked all the best homeschool toddlers activities we've enjoyed and chosen some sure fire winners, from dressing-up games to becoming a toddler chef.
You'll see:
Games which encourage toddlers to develop a lifelong love of books
Ideas for fabulous homeschool activities like water painting and setting out on an animal collecting expedition
Activities for infants and babies
Suggestions for teaching preschool math, reading and writing
Some evergreen activities you'll enjoy include our:
Patent homeschool salt dough and play dough recipes
Art activities for young children
Treasure hunts and nature activities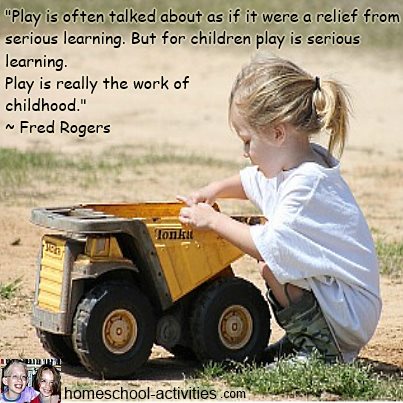 Join our homeschool fun Toddlers Activities to see lots of free toddler games.

You'll see we make inventive use of cardboard boxes as cuddly toy beds and train cabs for budding train drivers.

We play fun homeschooling games to help with reading and make a homeschool book box.
And, since most toddlers love playing with food, we suggest one of our most popular games for toddlers ever - though it is slightly messy (even more fun for a toddler!).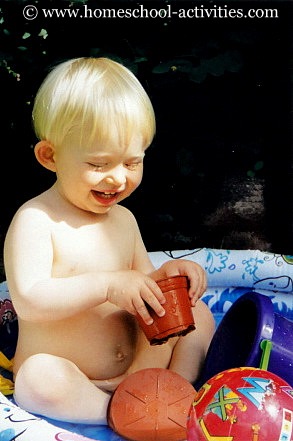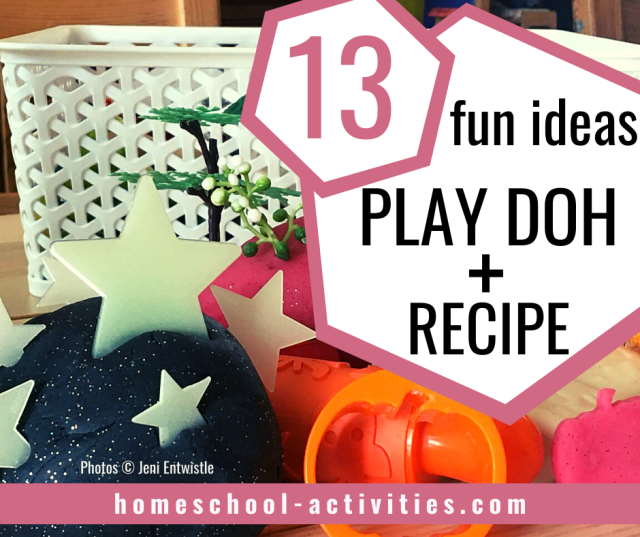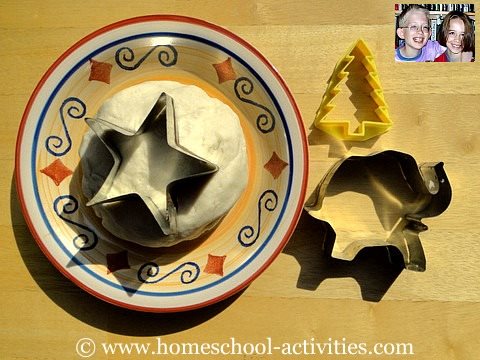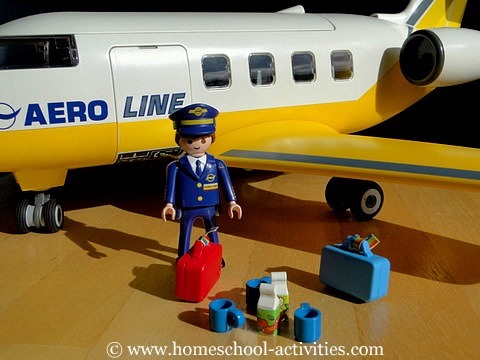 You can see more free games for toddlers, including water painting, and going on a homeschool color walk. Our homeschool nature hunt plays on toddlers love of games looking for things and before you know it you'll all be having fun brushing through the undergrowth hunting out beetles and butterflies in our page on homeschooling Fun Activities For Toddlers.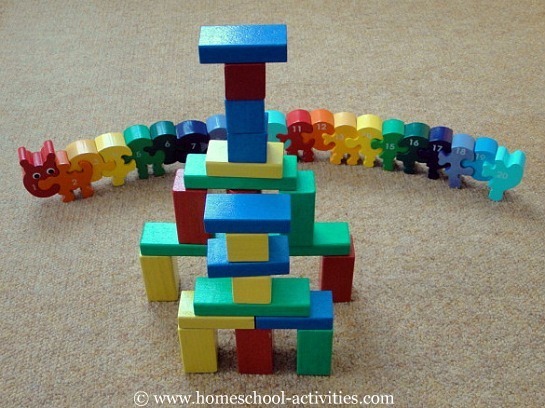 We look at free games for toddlers to help with learning in our homeschooling Toddler Learning Activities and show you how to make free building blocks out of yogurt pots and trays. Our fun games for toddlers will have you playing animal mis-fits and taking turns being a frog.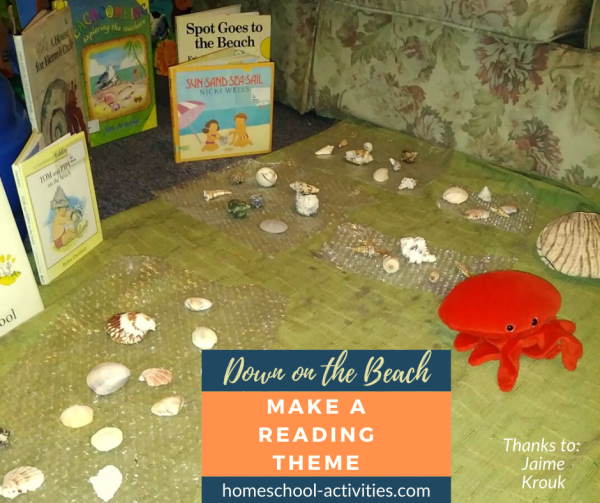 Preschool Curriculum Activities
If you'd like some ideas about teaching your toddler reading and writing, try our free homeschooling Preschool Curriculum Activities.
And you can add math into your toddler learning activities if you come with us to make a homeschool butterfly and play matching games in our free Preschool Math Activity ideas.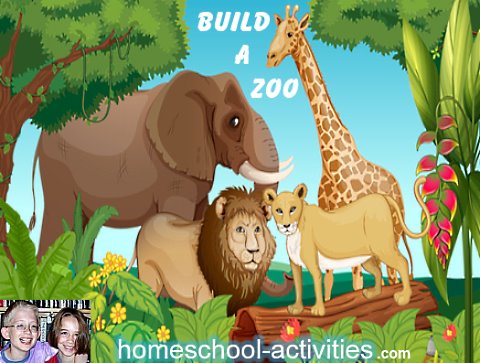 Set up your own Zoo, watch a live animal cam, build a visitor's train and have a Zoo party

for a

fun children's activity!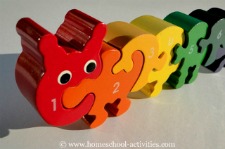 There's more number fun using music, games and mechanical machines to inspire a love of math in our homeschool Homeschool Math Activity.
Find out how to make a homeschool Plains Indian headdress and lots of other free props for one of the most fun toddler activities - dressing-up. Toddler cooks get some chef's tips too in our Activities for 2 year olds.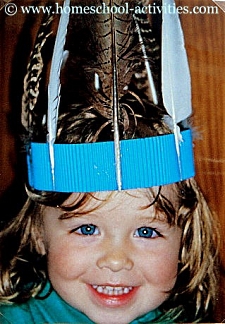 You can even play toddler games with art! Have a look at our homeschooling Art Activities for Young Children to get some inspiration, including painting with your feet and blowing through straws.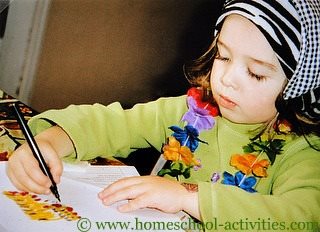 The toddler games we've had most homeschooling fun with have been free. That's because make-believe is such an essential part of learning that you can use it to play all sorts of wonderful free games.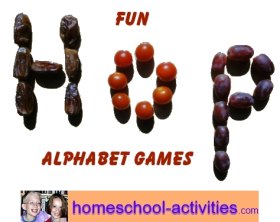 Music is perfect for fun activities for toddlers and infants. We've got lots of homeschooling ideas, including Nursery Rhyme games and lullabies. I'll also show you how to make simple homeschool musical instruments which are not only free but often the most fun! See how in our homeschooling Activities for Infants.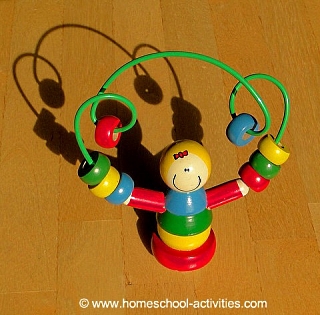 Baby activities are the perfect way to bond with your baby. Try our gentle baby massage and see how much fun it is taking infants swimming and playing water games.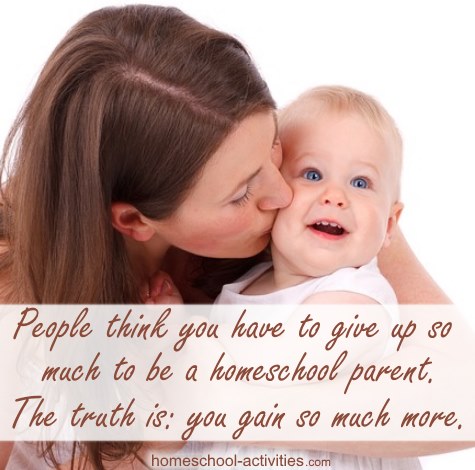 Free toddler games and fun activities make learning fun and help you get the most out of the special times you and your child spend together.
---
---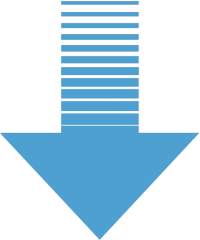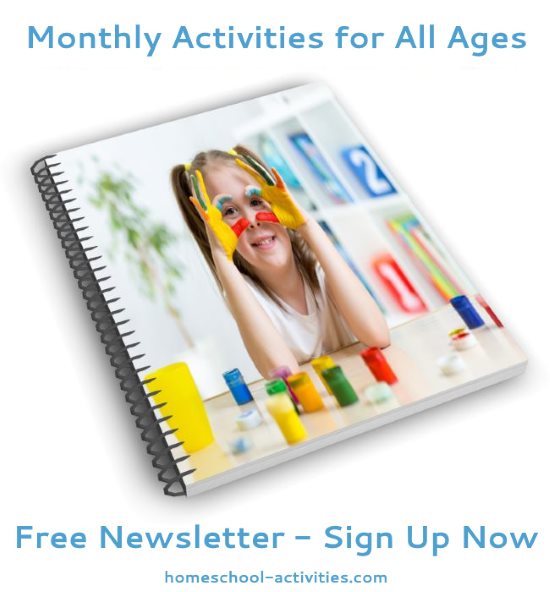 "Just had a look through your monthly newsletter focusing on math. Thanks so much for all the links and ideas. It's brilliant!" ~ Diana      

"Hi....I totally love all your posts and enjoy reading them....the kids love the activities and enjoy them through and through." ~ Bianka