Homeschool Help: Reading, Writing, Math, Dyslexia, Anxiety, Autism

Homeschooling and worried you'll fail your child, especially as most of us aren't qualified teachers? With 50+ 4-5 star Amazon reviews for the first book, the third Courageous Homeschooling Handbook brings together 4,000 families to share the most successful teaching ideas for reading, writing and math along with help for autism, dyslexia and anxiety.
"I absolutely love this book, all the advice from so many different paths really help you create your own way homeschooling. A must-have for all homeschoolers new or seasoned. 5 stars just isn't enough."
~ Amazon 5-star review
When it comes to the reality of trying to teach the basics like reading, writing, and math it's a horrifying thought you may not be good enough, especially if you have other challenges to face like dyslexia, anxiety or autism. There's plenty of advice out there; but none so potent as real-life help from homeschoolers who can tell you what worked – and what didn't.
Packed with teaching ideas, the Courageous Homeschooling Handbook demonstrates that following your child's interests and making subjects relevant is the way to fire passion and make learning fun.
Please note that the book links on this page are affiliate links so if you buy I receive a small commission at no extra cost to you.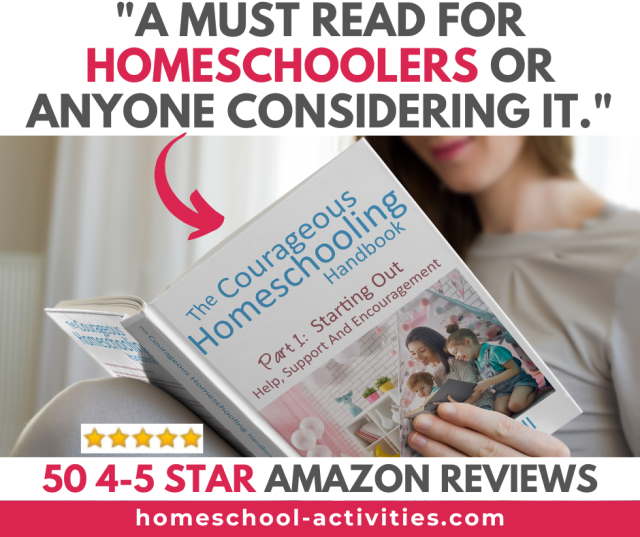 "Just what I needed to realise I'm not on my own in this journey!" "Soooooo reassuring!" "Grab this book and be inspired!" "Really helpful book." "Unique question and answer book." "Fantastic information." "Super helpful." "Dynamite." ~ 50+ 4-5 star Amazon reviews
The Courageous Homeschooling Handbook Homeschool Help

Teaching Homeschool Reading, Writing And Math

What's special about this Handbook is that it brings the largest group of homeschooling families ever collected together to come up with the best advice to answer cries from the heart like this:

"My 6-year-old is passionately reluctant to write and hates it! What would you do?"
~ Emily, The Courageous Homeschooling Handbook Homeschool Help

The trouble is when you homeschool you aren't just a parent, you are the teacher - and your skills are on show! It's such a relief to hear from fellow homeschoolers how they struggled and what helped. 
With suggestions from story writing ideas to setting up a family newsletter and writing to other people's pets, the Handbook brings together the best homeschool ideas for teaching writing.
Reading is another of those basics that others judge you by. The question: "Can she read yet?" comes back to haunt you. With unusual activities like setting up an indoor beach day with a cuddly toy crab to encourage your child to read about the seaside, there's plenty to spark your child's love of reading.

But the Handbook also has vital words of reassurance. The secret to success is getting your child to want to learn. You will see proof that you will succeed because homeschooling gives you the freedom to tailor your teaching to the pace of your child.
My homeschool son couldn't really write until High School age - he wasn't ready. He went on to graduate summa cum laude with a First Class Degree from Oxford University; proving that there are many paths to academic success - and that we need to question the accepted wisdom when it comes to how and when to learn.
Math is another of the big hurdles to cross so it's great to see that, certainly up to high school, there are all sorts of ways to make numbes fun without having to go near a curriuclum.
But what if you hate math yourself, as I do?

"Then you are a great person to teach. Good mathematicians don't necessarily make good teachers. Those of us who struggled fighting tooth and nail through the ranks are ideal as we understand the struggles."
~ Sheila, The Courageous Homeschooling Handbook Homeschool Help
Homeschool Challenges: Dyslexia, Anxiety, Autism

"My beautiful boy, who lives for being helpful, thrives on praise and just wanted friends, had been making plans to end his life. Age 12 and suicidal - this isn't right."
~Erika, The Courageous Homeschooling Handbook Homeschool Help
Despite some very good schools and highly committed teachers, overall school can be a thoroughly damaging environment if your child has autism, dyslexia or other special needs.
The stories homeschoolers share of the distress their children have suffered break your heart. Sadly, bullying is always a problem in school and, if your child has special needs, it's horribly common.
Every child is different so don't expect an A-Z list of suggestions, but the Courageous Homeschooling Handbook has some wonderfully helpful techniques and methods that can  help you homeschool in a way that suits the individual needs of your child.
What's more, you will come away with the conviction that you can do better than school.

"Homeschooling is the best thing I ever did. My son is 13 and diagnosed with autism. My kids are thriving and happy and I cannot recommend homeschooling enough."
~Jen W., The Courageous Homeschooling Handbook Homeschool Help
You will hear the same story from homeschoolers who have removed their child from school because they suffer from anxiety.

"There are so many pressures at school that add to anxiety. At home you can develop your own flexible routine. If you need a day of rest, you can take one."
~ Lisa V., The Courageous Homeschooling Handbook Homeschool Help
The Handbook also covers one of the commonest questions I get asked: how to homeschool when you have children of different ages. It ends by giving you the essential costs involved so that, now you know homeschooling is the best choice for your child, you can see that money doesn't need to hold you back.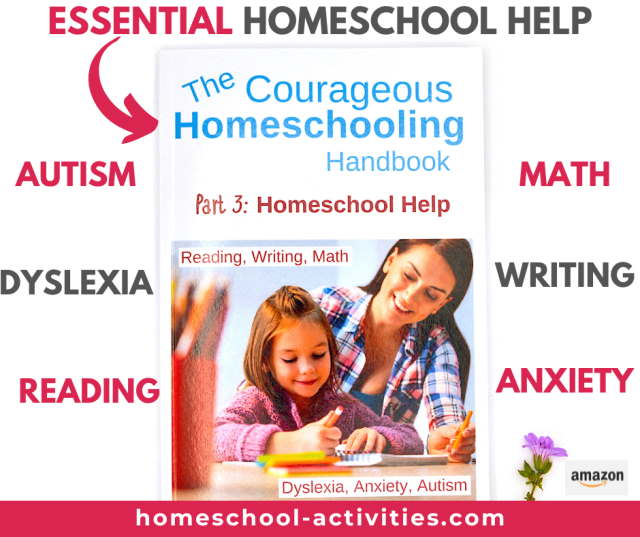 "Leaves the reader feeling motivated, comforted, encouraged and empowered.  I would recommend this for anyone home educating a child or considering doing so."
~ Amazon 5-star review

Please note that the book links on this page are affiliate links so if you buy I receive a small commission at no extra cost to you.
N.B. Available in hardcover.

"The hardcover is very nice, I must say!" ~ Andrea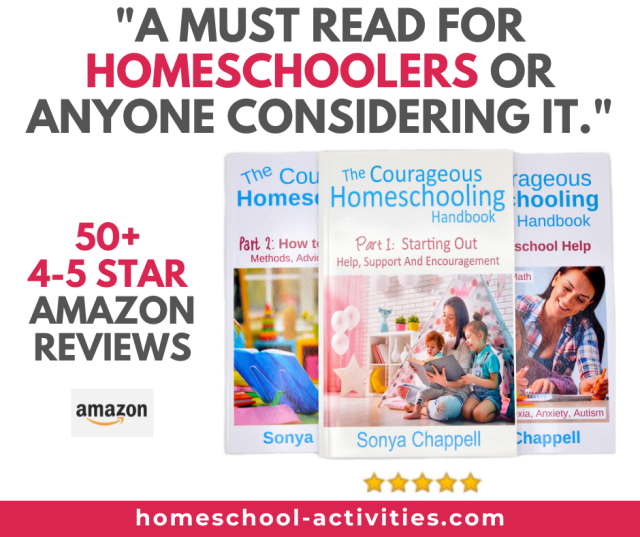 ---
---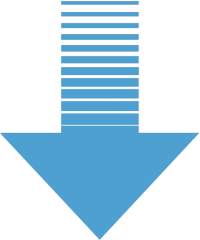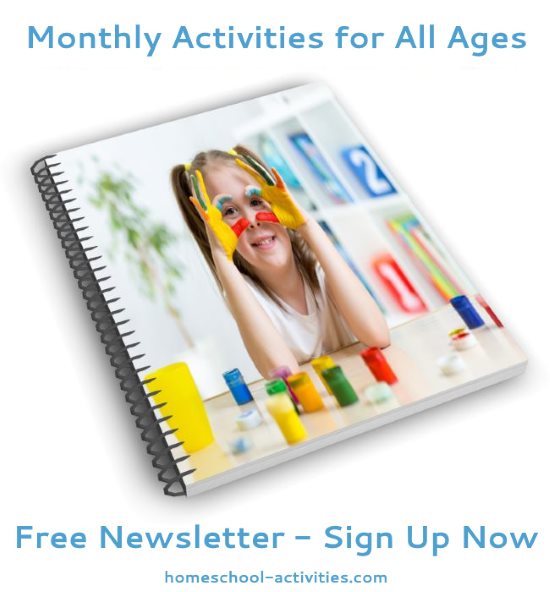 "Just had a look through your monthly newsletter focusing on math. Thanks so much for all the links and ideas. It's brilliant!" ~ Diana      

"Hi....I totally love all your posts and enjoy reading them....the kids love the activities and enjoy them through and through." ~ Bianka