Salt Dough Recipe
Easy Kids Crafts

Our simple homeschool salt dough recipe is perfect for young children to make all sorts of fun objects from play fruit to key rings.
You'll find:
A list of simple homeschool recipe ingredients

Handy tips

Activities and ideas for fun things to make with salt dough

Lots more easy kids crafts to try from marbling to wind streamers

We've used our tried and tested homeschooling dough recipe for years and it's never failed yet!
Our homeschooling recipe is really easy.
What's more, you'll find loads of things here even very young kids can make that you can actually use in the house - like fridge magnets, napkin rings and coil pots for putting things in.
That makes salt dough even more exciting!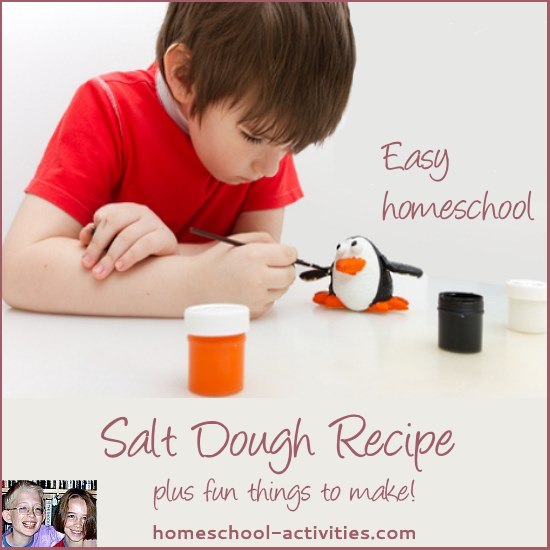 Homeschool Salt Dough

All you need is:
300g (10 oz.) plain flour

300g (10 oz.) salt

1 tablespoon vegetable oil

200 ml water to mix into the salt dough recipe

Clear varnish (optional; it just stops your creations going mouldy)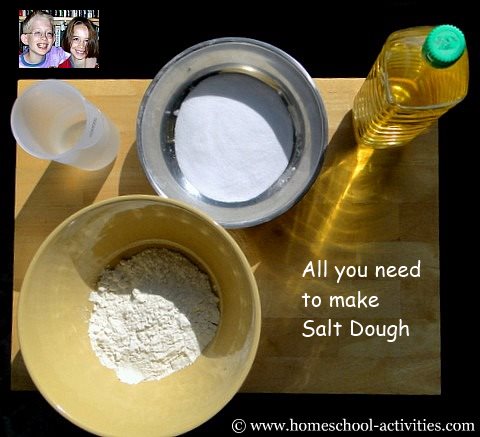 Instructions:

Mix the flour, salt and oil together and add the water until you get a soft dough.
Add more water to our homeschooling recipe if you need to.
Sprinkle some flour on a table where you're going to work, turn the salt dough out and knead it until it's smooth and stretchy.
That's it! You're ready to have fun with our homeschooling easy kids crafts.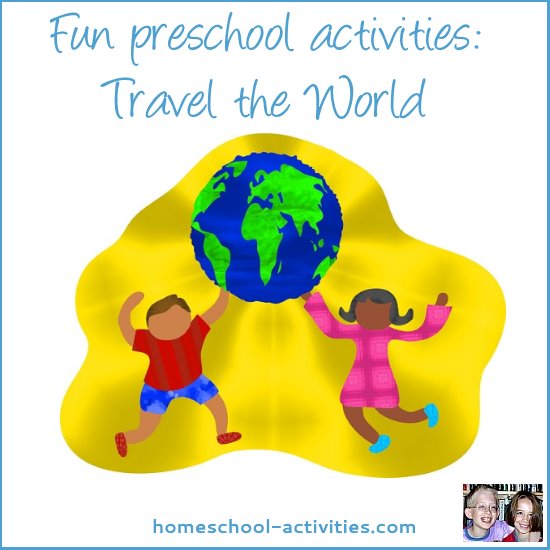 Fun Preschool Activities

Once you've finished making your crafts with the dough, you'll need to put them on some wax paper (called greaseproof paper in the UK) on a baking sheet in the oven.
Bake in the oven at 180°C/350°F/Gas Mark 4 for 20 minutes.
You can get your children to paint their creations with poster paint.
I never bother varnishing them; I think salt dough is best used to have fun on a rainy day.
By the time the mould appears, our crafts have usually met a timely end in the homeschool trashcan (shhh!)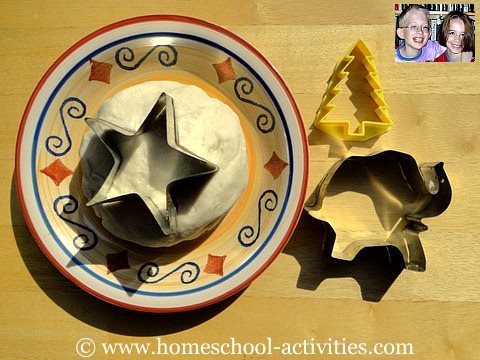 Easy Kids Crafts
There are lots of things your kids can make with homeschool salt dough.
I think it's nice to have some crafts easy for kids that your children can make from very young which have some sort of practical use.
Here are some fun homeschooling ideas to show you how to make the most out of our salt dough!
N.B. Tree decoration and key rings will need attaching to a ribbon so remember to make a hole in your decoration with a cocktail stick for your ribbon to go through before you bake it in the oven!

Christmas Tree Decorations
You'll see from the photo you can buy Christmas cookie cutters; but just about any object your child makes would hang from a tree.
Birds, fish, bells...they all work perfectly made with our homeschool salt dough.

We've got lots more homeschooling ideas for the festive season, including decorated pinecones and snowflakes, on our page on easy Christmas ideas for kids.
Napkin rings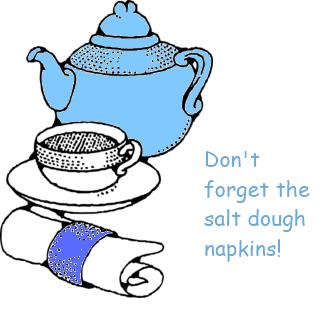 One of the crafts easy for kids is making circles out of the salt dough.
You can turn those circles into jewelry as homeschool bangles but they also make good napkin rings.

Modeling
 You can make models out of salt dough. 
You'll see my daughter Catherine has made a cat using our homeschool Play Dough Recipe. It's just as easy to make as salt dough and uses very similar ingredients.
You can even make it smell nice by adding peppermint or vanilla.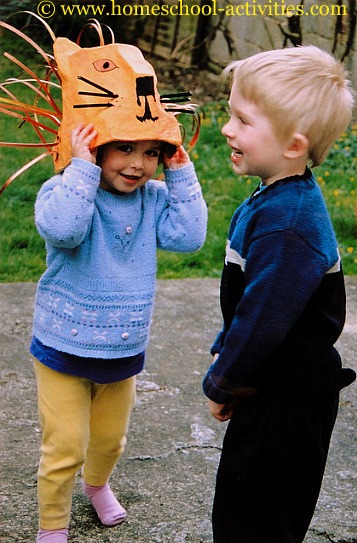 Homeschool key rings
Another very easy kid's craft is to use our homeschooling salt dough recipe to make key rings.

Dough Coil Pots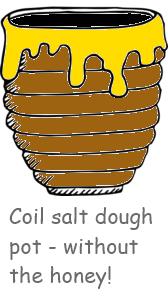 Lots of bangles laid one on top of the other make easy kids crafts as a coil pot. Your children could use the pots for their treasures, jewelry or how about a bowl of homeschool play fruit?

Play food
How about pretend strawberries for lunch?
Easy crafts for kids work well if they are combined with fantasy food.
You can make play cakes, homeschool cookies and treats along with play fruit and even a play meal!
As you'll see in our homeschool activities for 2 year olds, it's nice to be a toddler cook alongside Mom using our salt dough recipe.

Homeschool fridge magnets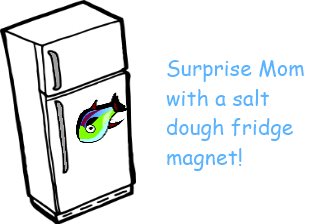 You'll just need to buy some small magnets (or re-cycle some) and glue an animal your kids have made onto it.
Fish shapes work well for easy kids crafts.
By now you should have plenty of ideas for how to make the best use of our homeschooling salt dough recipe!
Where would you like to go now?

Here are some of my most popular homeschooling  pages.  Click on the pic to go to the page.  And - enjoy!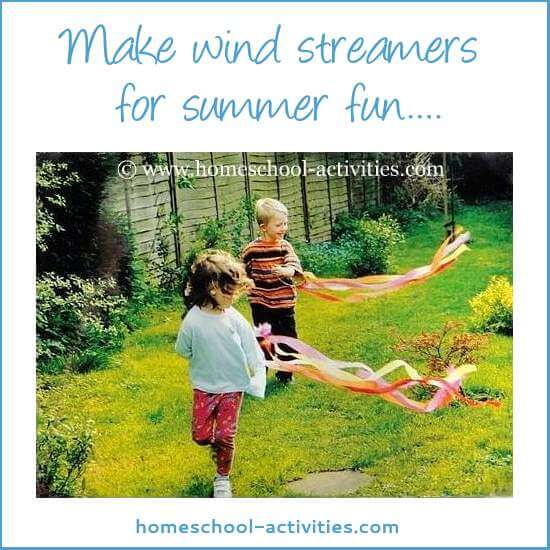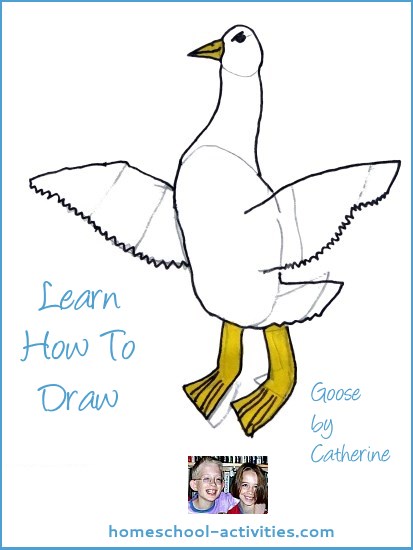 Our homeschooling salt dough recipe is great for making lots of easy creations and spending a happy afternoon with your kids.

Love this page? Help me spread the word by sharing...
---
Homeschooling › Easy Crafts › Salt Dough
---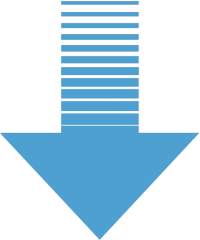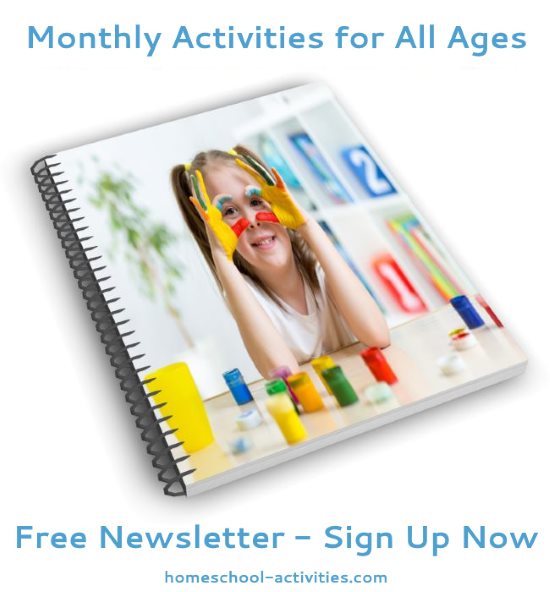 "Just had a look through your monthly newsletter focusing on math. Thanks so much for all the links and ideas. It's brilliant!" ~ Diana      

"Hi....I totally love all your posts and enjoy reading them....the kids love the activities and enjoy them through and through." ~ Bianka

Share This Page