Fun Preschool Math Activity Ideas

Here are some fun preschool math activity ideas to help you build your child's basic math skills without them even realizing it!

Slipping math into everyday living is the key to success, and having fun with maths by making a homeschool butterfly helps too!
Here are some of our favorite homeschooling activities:
Top Four Preschool Math Activities

Make a Homeschool Butterfly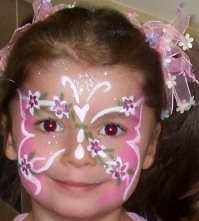 Fold a piece of paper in half - that's fractions and division covered in homeschool already!

Draw the body of the butterfly in the center of the paper and add a head.  You could make the head a circle and the body a long rectangle if you want to teach homeschool shapes.
Now the messy part - no fun preschool math activity in homeschool would be without it! Get your child to stick the entire palm of their hand in paint. Get them to press their palms face down on either side of the butterfly's body to make the wings.  These should be roughly symmetrical.
Extra fun preschool math activities for homeschooling: get your child to draw/paint/color/stick down geometrical shapes opposite each other on the wings.  Colorful circles, triangles, squares and rectangles all look great, and even better if you use different materials like tissue paper and holographic card.
Antennae add the finishing touch to your homeschooling activity - yarn would do, or just two symmetrical lines of paint.

There are lots of ways to have even more preschool fun with butterflies, like raising caterpillars and

kids butterfly crafts

- and you can easily add math in.  How many caterpillars can you see?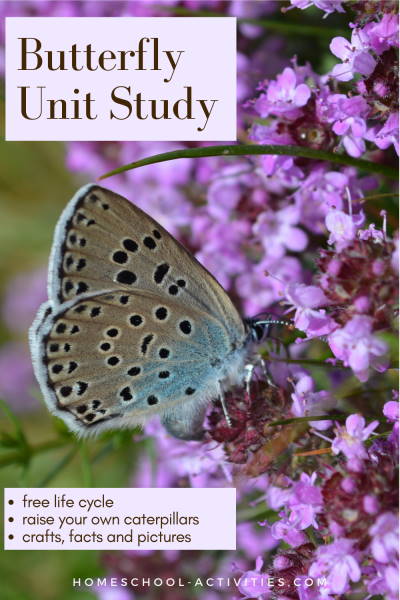 Building Blocks
One look at the top photo should take you back to preschool age.  If you haven't bought a set of colorful blocks for your child yet you're missing out on all sorts of fun preschool math activities which are ideal for homeschooling.
Building blocks have a fascination that never wears off - even for visiting adults! In terms of a homeschooling maths activity, they couldn't be more fantastic.

Fun Math Activities
Matching games are fun as a preschool math activity.  You can make some that are specific to preschool math by using pattern matching cards, but any matching card game (e.g. Picture Lotto), helps teach basic maths homeschooling skills like logic and concentration.
Patterns are great made from colored sweets.
Homeschool Bar graphs are nice if they're edible too! Skittles, Gummy Bears, raisins - they all work!


Preschool Math Activities to teach Measurement
There's plenty to keep you going if you want more ideas for homeschooling fun math activities.

You can play homeschool shop and see board, card and dice games in our page on homeschooling kindergarten math

.

See how we add math into our

fun homeschooling Preschool Activities

by turning your preschooler into a Station Master selling tickets to passengers.

And if you want ideas for a great science activity, come and dig up a dinosaur in our fun homeschooling

Preschool Science

Activities.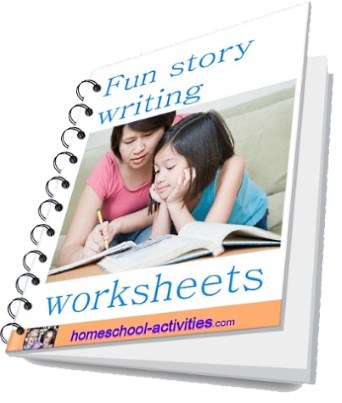 Free worksheets to encourage writing

The great thing about preschool math activity ideas is to make them fun; just the way math should always be!
---
---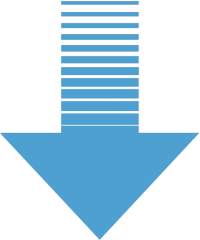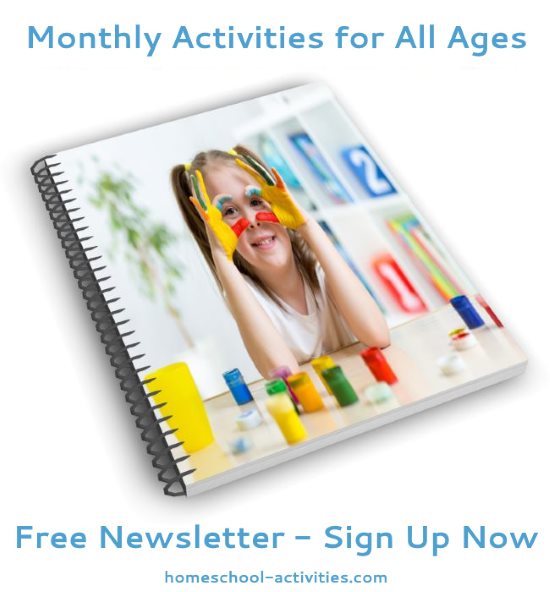 "Just had a look through your monthly newsletter focusing on math. Thanks so much for all the links and ideas. It's brilliant!" ~ Diana      

"Hi....I totally love all your posts and enjoy reading them....the kids love the activities and enjoy them through and through." ~ Bianka