The Courageous Homeschooling Handbook parts 1 and 2:
Your Guide To Success

The Courageous Homeschooling Handbook parts 1 and 2 draws on the collective wisdom of the largest group of homeschooling families ever collected together so you can homeschool with confidence knowing you are making the best decision for your child.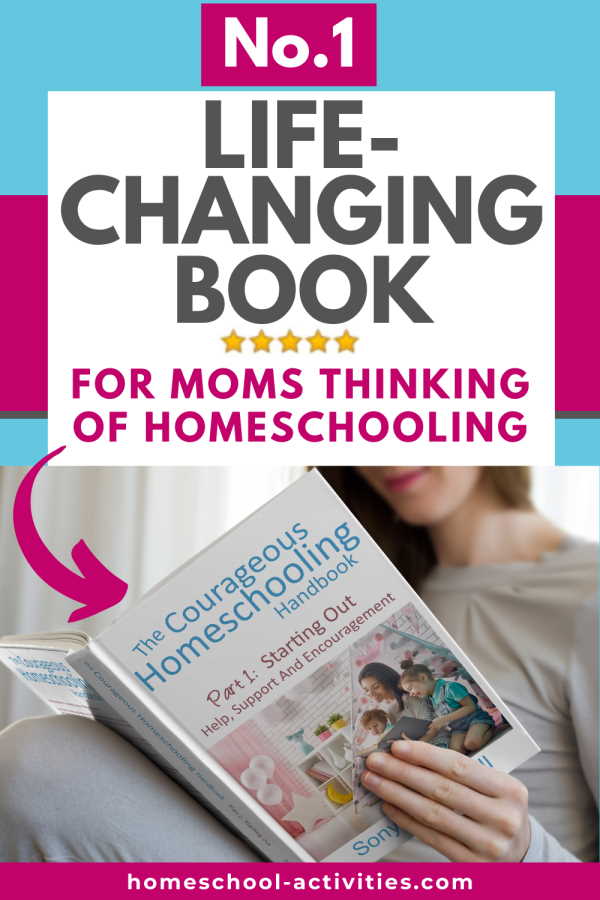 "This book is filled to the brim with inspirational realistic ideas and information. I can honestly say that if I hadn't read this book, I may not have been brave enough to take the leap, and I'm so glad for this journey, I wouldn't have missed it for the world."
~ Amazon 5 star review


The two Handbooks together contain everything you need to encourage you to start homeschooling and work out how to do it in a way that works best for your child.

"I don't think I've seen another book like this one.
The unique nature of this book is that it's full of experienced home educator's advice. It's full of the worries and difficulties we get, which are supported by those who've been before and offer their truly honest and encouraging advice.

This book is a must on my home education journey which I know I'll frequently dip in and out of."
The first book covers the fears we all face however long we've been homeschooling.  It's such a relief to hear from other Moms that we all worry about the same things. Am I good enough? How am I going to cope with all the subjects? Will my child miss out by not going to school?

It's only by hearing from other homeschooling families who are actually out there doing it that you can get reassurance that everything will be fine.

The success of the first book led to a demand for a practical guide that would show you exactly what works in other families because the responsibility of trying to work out how to homeschool can feel very daunting, especially when your child's future is at stake.
The second Handbook covers the nitty gritty of how to homeschool like:
What method will you use?
How much structure do you need?
What about a timetable?
Which curriculum is best? (and do you need one?)
Together, the Handbooks gives you the confidence to know you aren't going to fail your child. You will be given the keys so you can turn homeschooling into the happiest decision you ever made.
Please note that the book links on this page are affiliate links so if you buy I receive a small commission at no extra cost to you.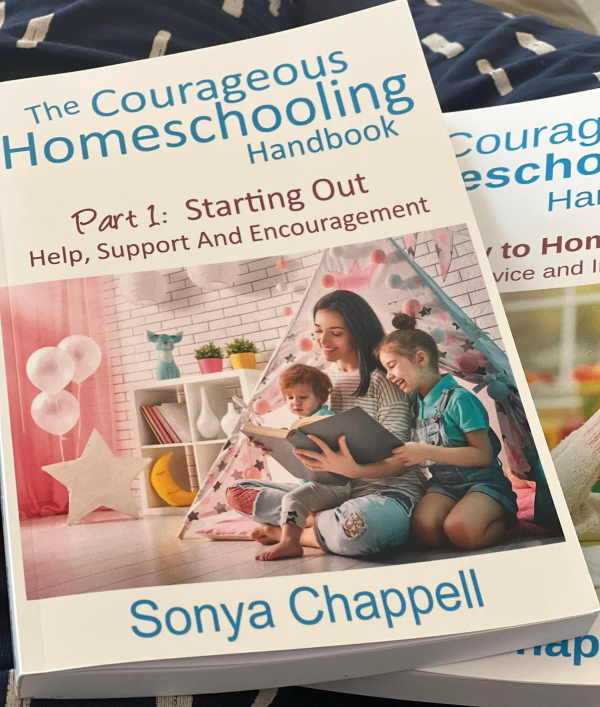 "Totally love these books. They've been so instrumental in helping me understand what homeschooling can really offer. "
~ Customer photo and review.

Buy With The Second Handbook In This Series: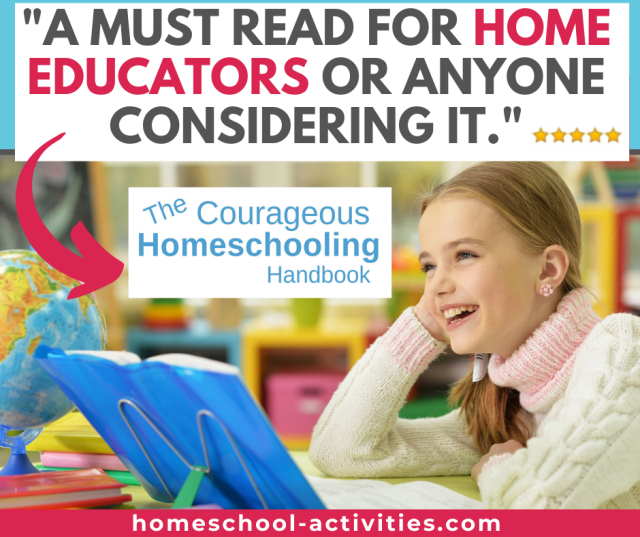 "All of Sonya's books have helped me massively. Highly recommended to anyone who hasn't got them yet." ~ Sheryl xx
Why Is The Courageous Homeschooling Handbook So Essential?
It's only by hearing from such a variety of different families who are already doing it that you can see what options there are for you to choose from, find out what works in each family and then have the tools to make the right decision about what will help your child the most.

There's another vital point here.
Homeschooling is a gigantic step to take. It will isolate you from friends and family who feel threatened and want to question your decision.
With these Handbooks by your side you will be able to show them that others have followed this path and succeeded magnificently.

For so many of us, homeschooling has been the best decision we ever made.
And, although 'success' is measured in many different ways, it is a help to know that academically you can achieve the highest outcomes through homeschooling.

My daughter is a gifted artist and follows an unschooling route. My homeschool son is at Oxford University, one of the top Universities in the world.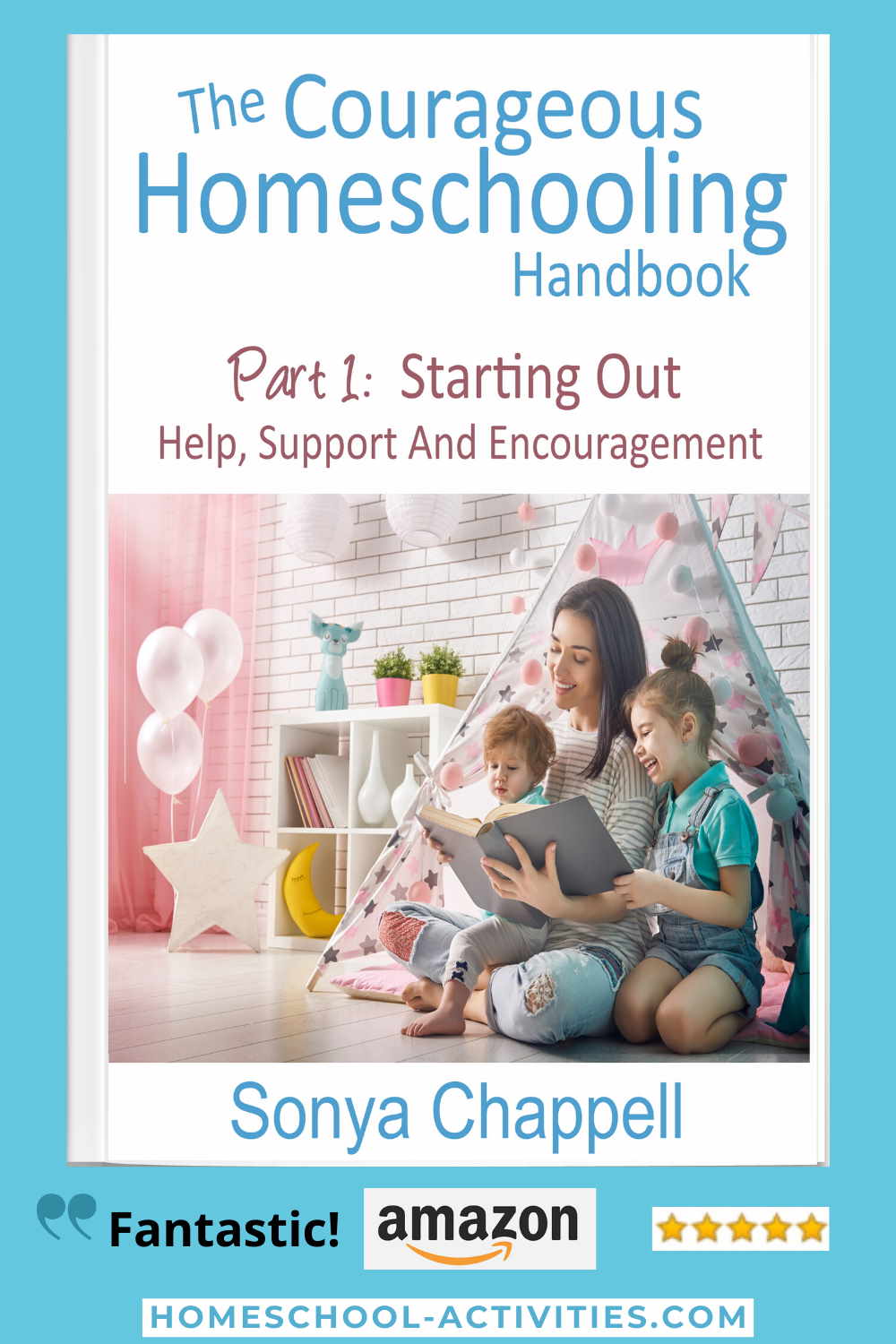 Please note that the book links on this page are affiliate links so if you buy I receive a small commission at no extra cost to you.
"I found this really helped me make the decision to home educate. It was great to read the advice and feel reassured. I joined the FB Courageous Homeschooling support group afterwards. It's brilliant. I definitely recommend!"
~ Amazon 5 star review


Buy Both Now
"The Courageous Handbooks gave me the impression that homeschooling was really possible and blew away so many myths and false concerns.
The books must have touched so many lives by now and (shown) we don't have to be slaves to a system that replaces parental privilege."
~ Jeremy, Courageous Homeschooling Facebook group

Want to remember this? Pin the Courageous Homeschooling Handbook to your favorite Pinterest board!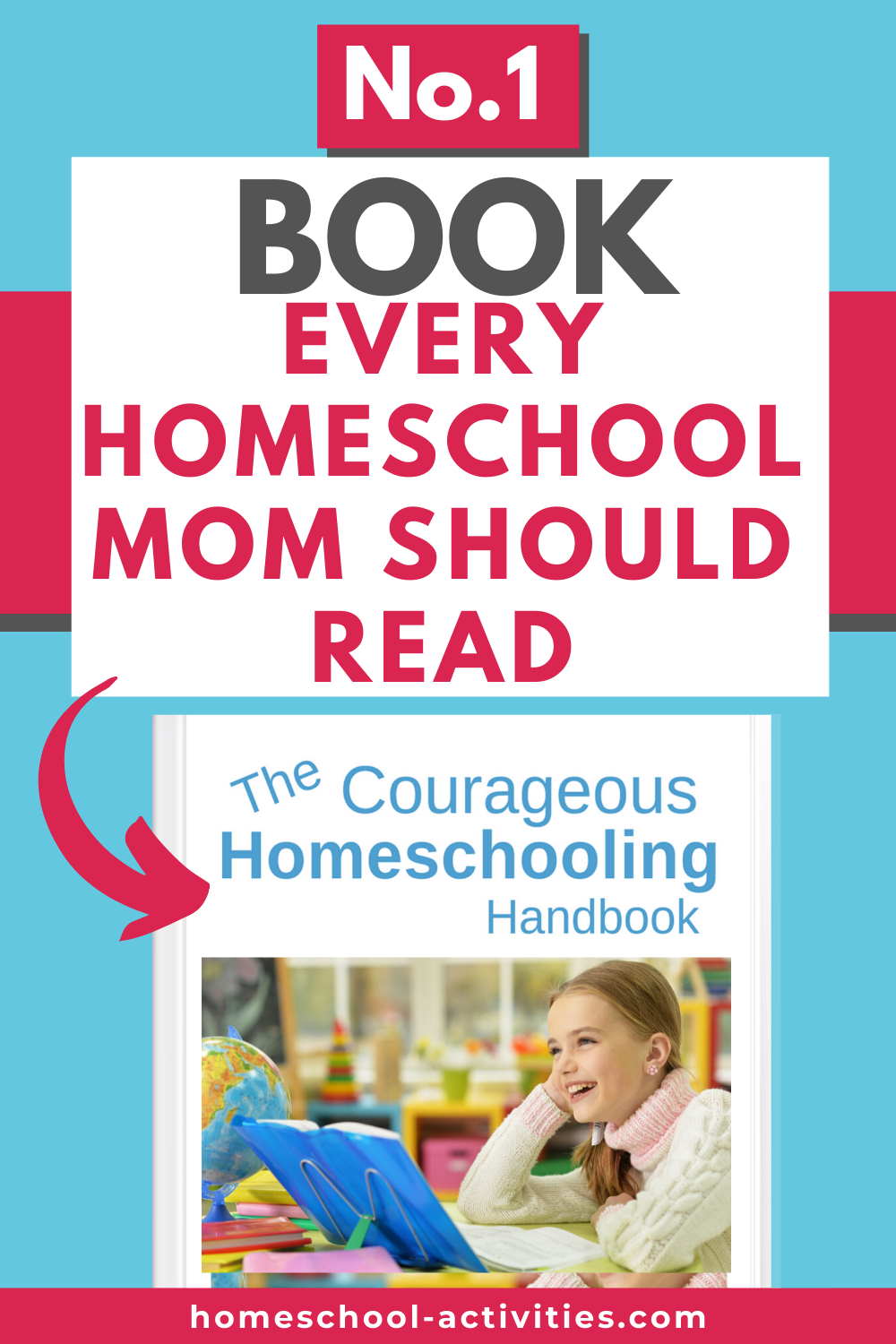 Love this? Help me spread the word by sharing this page...
---
---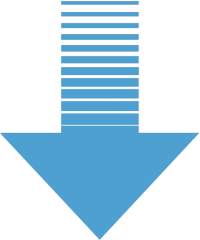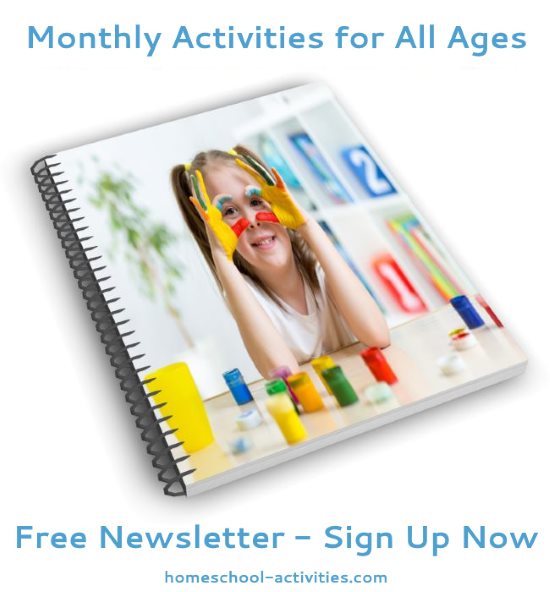 "Just had a look through your monthly newsletter focusing on math. Thanks so much for all the links and ideas. It's brilliant!" ~ Diana      

"Hi....I totally love all your posts and enjoy reading them....the kids love the activities and enjoy them through and through." ~ Bianka