Child Dyslexia:
Reassurance, Tips And Advice From Homeschoolers

Child dyslexia is very common; get reassurance from homeschoolers about spotting the signs, the best free resources and the confidence to know that you can successfully teach your child at home.
"I have two children who are dyslexic. I wish I had taken them out (of school) sooner to be honest.
My son who struggles the most is now able to read along with his sisters who are both 4 and 5 years his senior....
He has come on leaps and bounds."
~ Claire, Courageous Homeschooling Facebook group
Homeschooling With Dyslexia

Homeschooling has a significant advantage over school learning for child dyslexia because you can tailor your teaching to your child's individual needs.
So let's start by getting real-life reassurance that homeschooling with dyslexia is often the best way to help your child learn.
I run a Courageous Homeschooling support group on Facebook where we help and encourage each other and share useful resources.  I'll show you how to join the group lower down the page.

I asked members to help out with advice, tips and reassurance.

Here's Samantha to begin by sharing that her experience of having dyslexia and being taught at school was very difficult for her:


I spent all of my school life being told I was un-teachable because of my dyslexia.
My mother, being determined and resourceful, taught me herself (she has said had she realized that homeschool was a thing would have done it herself.)  I personally think she did homeschool me, I just happened to attend a building that called itself a school.
I have succeeded because my mother taught me to read, write, do math, without her I would not have achieved what I have (research fellow at a university.)   Please don't doubt yourself, you are ultimately the person who cares most about your child, that makes you the best person to teach him.

Take your time, breath and know you will make a difference.
~ Samantha, Courageous Homeschooling Facebook group 
That's a pretty powerful endorsement of homeschooling with dyslexia.
And here's another:

Look at the work of Ron Davis who believes that dyslexia is a learning gift that develops earlier than other styles.
I'm a research director and would always hire dyslexic researchers over non dyslexics because they have the creativity of thought and ability to innovate that others don't, particularly those who've had their skills crushed out of them by the school system.


~ Jennifer, Courageous Homeschooling Facebook group
What Is Dyslexia?

Firstly, child dyslexia (also known as reading disorder) is a common problem, so if your child has it please know that many people (including lots of famous ones!) have gone on to successfully overcome the problem.
This is what Wikipedia says:
Dyslexia, also known as reading disorder, is characterized by trouble with reading.

The signs of dyslexia may include difficulties in:
spelling words
reading quickly
writing words

"sounding out" words in the head
pronouncing words when reading aloud

understanding what you read
It's important to remember that dyslexia has NOTHING to do with intelligence.
It's also nothing your child is doing 'wrong.'
Dyslexia is something your child can't help; it's just a pattern in the way their brain works.
You can find out more about the signs and symptoms of dyslexia here, including an online test which you can use to assess dyslexia symptoms or early signs of child dyslexia.
Best Free Child Dyslexia Resources

Members of my Courageous Homeschooling Facebook support group have come together to recommend the best resources for teaching children with dyslexia.

You'll find:
A special free font you can download

Free websites for child dyslexia with grade level audiobooks and resources
A wonderful non-profit site for learning all sorts of subjects with audio tutorials

Dyslexia Strategies

There is nothing which can show you how best to help your child better than real life experience from fellow homeschoolers.
You will find some wonderful ideas for dyslexia strategies which really work and have been used successfully by fellow homeschoolers.
Their homeschool tips include:
Using audiobooks
Reading techniques to help make words more understandable

Adding in those vital ingredients which really help with child dyslexia: praise, encouragement and, of course, patience...
Beat Child Dyslexia

Real life stories from fellow homeschoolers who know exactly what you're going through are such a boost to the confidence.

I am sitting here crying - not because I'm sad but because I am beaming with pride.
Beaming with pride that my son - my anxious - dyslexic, dyspraxic kid is a success and it's because he did it - NOT me.  My job - and I did it well - was to instill confidence, NEVER GIVE UP - and when I dropped him off on Monday to 9th grade - I said "Kick ass and take names kid!" And he laughed....


YOU GOT THIS. YOU GOT THIS MOM and so does your kid!!!!"
~ Allie, Courageous Homeschooling Facebook group
You can see Allie's story in full (plus more real-life examples of homeschooling success) in our page on how to beat dyslexia.

Child Dyslexia: Homeschooling Success

If you're looking for proof that homeschooling gives you the opportunity to really help your child learn, look at what Noelle says:


It's been a long road here with my two oldest having dyslexia. But yesterday my boys had their homeschool testing (have to test here) and they have improved since last year so I'm so excited. They have a hard time with any form of English but my oldest is 11 today and finally is only super lacking in spelling and writing fluency which goes with his dysgraphia. He reads at a six grade fourth month level and comprehends at a seventh grade so all our work is paying off! Super excited....
My eight-year-old still needs reading help but seeing how well I did with my older son I feel even more like we can do this and all the struggles are worth it. (I might need that reminder again later LOL). My six-year-old is reading his first words so I'm praying that he does not have dyslexia like his brothers and won't have the same struggles but if so I'm going to tell myself that my boys are home where they belong. That's what the lady who was testing us (she's a former public school teacher) said too. I know my children won't get lost because of their disabilities but will get the time and individual teaching they need..

(With homeschooling) they are just who they were meant to be disabilities and all."
~ Noelle, Courageous Homeschooling Facebook group  
If you'd like help, support and encouragement on any aspect of homeschooling, please come and join the Courageous Homeschooling Facebook Group.
All the comments on this page are from members of this group because we all try to help and support each other.
Homeschooling with dyslexia can be challenging, but the evidence proves that in many ways you are in a better position to help your child succeed because you can tailor your teaching to your child's needs.

Love this page? Help me spread the word by sharing...
---
Homeschooling > Dyslexia

---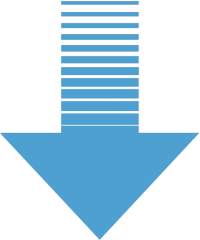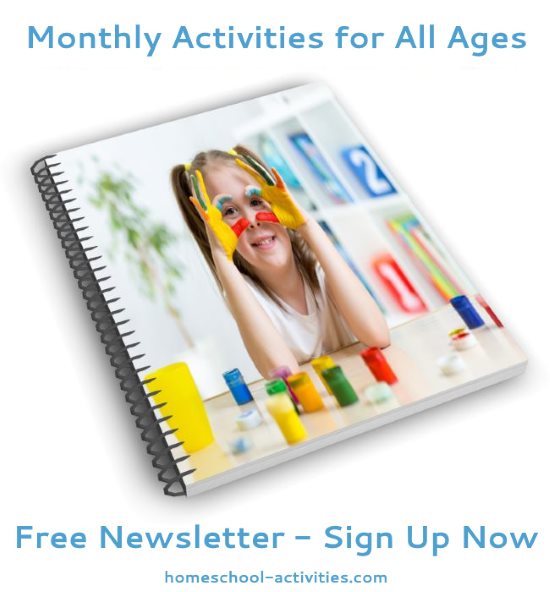 "Just had a look through your monthly newsletter focusing on math. Thanks so much for all the links and ideas. It's brilliant!" ~ Diana      

"Hi....I totally love all your posts and enjoy reading them....the kids love the activities and enjoy them through and through." ~ Bianka