Kids Writing Worksheets
Free Home Schooling Printables
These free homeschool kids story writing worksheets encourage your child to see the joy of writing.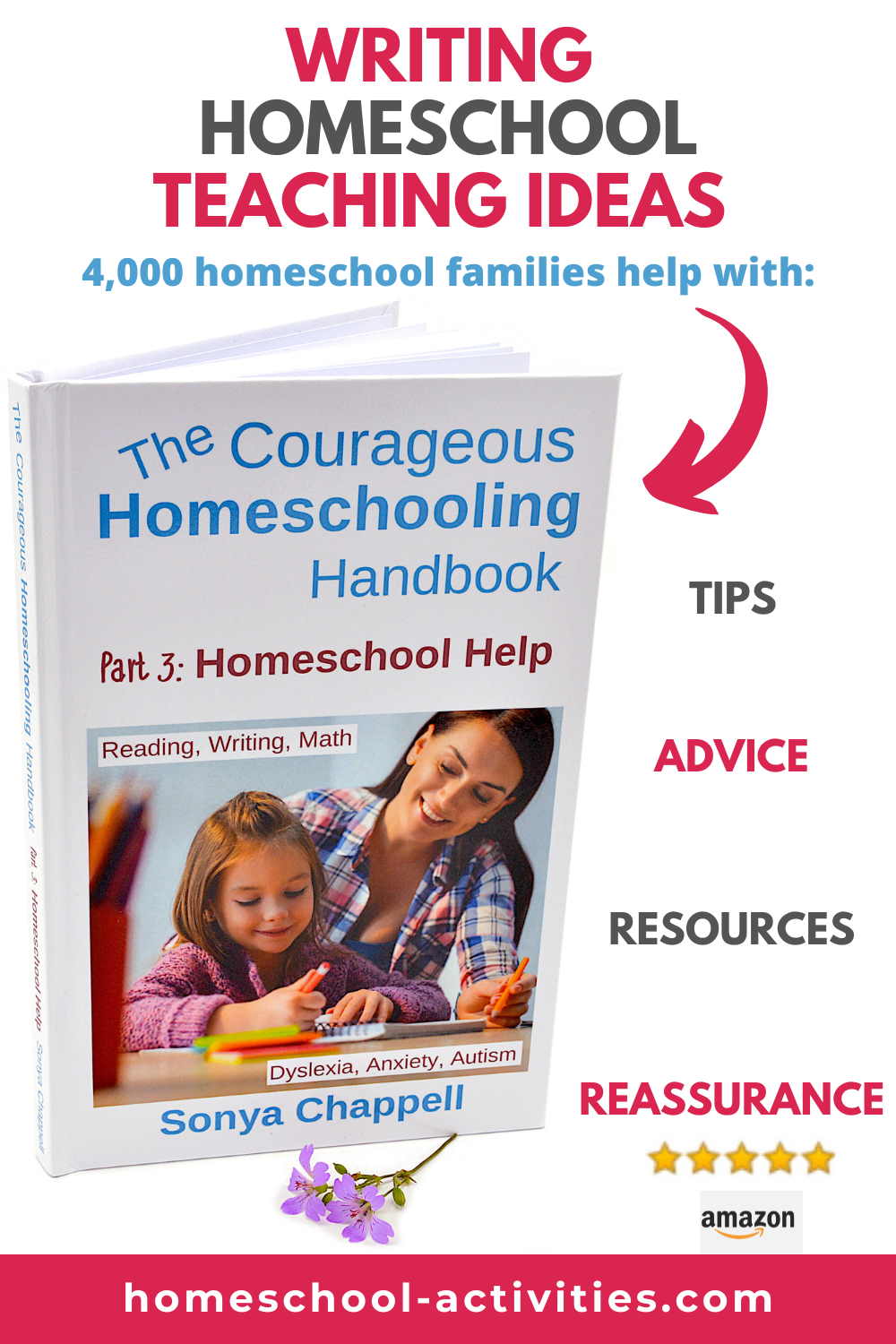 Aimed at all ages and abilities, these worksheets have been specially designed to encourage your child to put pen to paper.
I also asked the largest group of homeschooling families ever collected together in one book to come up with the very best writing ideas. There's plenty of advice out there, but none so potent as real-life help from homeschooling families who can show you what works - and what doesn't.
N.B. Part 3 of the The Courageous Homeschooling Handbook also covers teaching reading and math as well as help with dyslexia, autism and anxiety.
Please note that the book links on this page are affiliate links so if you buy I receive a small commission at no extra cost to you.
Part Three:
Paperback

Part Three:
Kindle

Part Three:
Hardcover

Unique Worksheets
Worksheets can be a real help to encourage your child to write, and perhaps they are even more likely to if they are designed by another older child!
My homeschool daughter Catherine has gone on to design some specially for you with her own drawings as inspiration.
So you can be sure these worksheets come with a special kids seal of approval.
There's lots of fantastic creative writing ideas here all designed to encourage your child to have a go themselves, starting with the very young and moving on through high school age as you go down the page.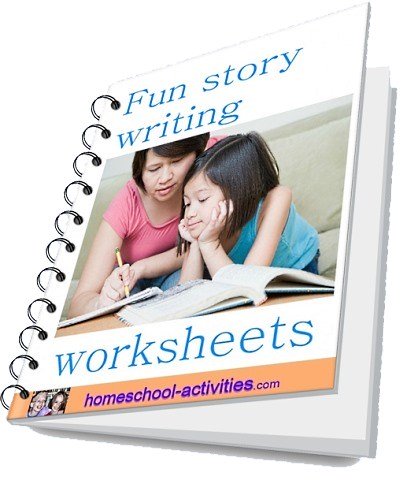 Kids Story Writing Worksheets
All these free printable worksheets are based on creative writing ideas that have inspired my children - meaning there's a good chance they can help inspire yours!
Free Printable Worksheets
There are lots of ways you can encourage creative writing when you're home schooling, but I know just how hard it can be when you're faced with a reluctant writer.
Whatever I tried, my son William hated writing in our homeschool!
If getting your child to write is something you're struggling with, have a look at our homeschool help which has lots of suggestions given by a whole range of homeschoolers.

And I thought it might be nice for you to see the creative writing ideas that were actually successful with these homeschool printable worksheets.
Many of them are illustrated with my daughter Catherine's drawings - I bribed her!
Whatever stories your kids choose to write, you can be sure the work they do will help with whatever English curriculum you decide to follow.
In fact, if you can get your child writing stories they love, you'll find all their English skills improve.
Home Schooling Worksheets
A word of warning. You'll see from my page on home schooling writing ideas that encouraging your child is all about getting kids to see the fun of writing - and that's exactly what these free printable worksheets are meant to do.
See if there's anything here that inspires.
If not, have a look at our page on kids writing prompts or try out some of our other activities like our underwater unit studies - all of which also include kids writing.
Then come back here and try again with these writing worksheets when the time is right!
Love these story worksheets? Help me spread the word by sharing this page...
---
---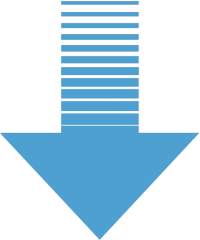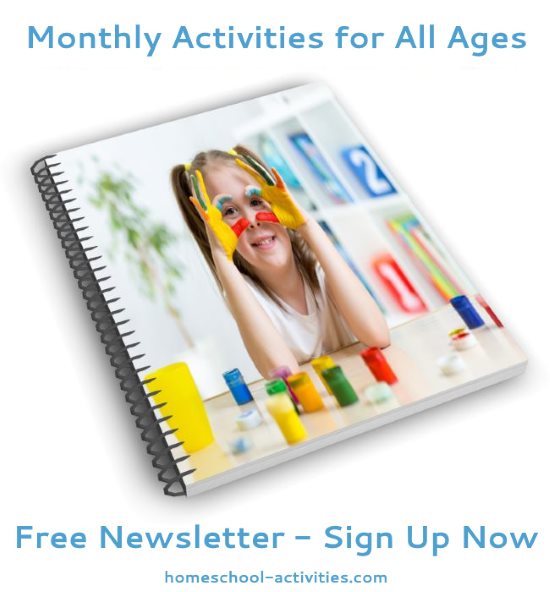 "Just had a look through your monthly newsletter focusing on math. Thanks so much for all the links and ideas. It's brilliant!" ~ Diana      

"Hi....I totally love all your posts and enjoy reading them....the kids love the activities and enjoy them through and through." ~ Bianka