Play Dough Recipe
Ideas And Activities For Toddler Crafts

Our homemade play dough recipe is easy and works really well for toddler crafts.
We'll show you how to make our homeschool playdough and give you ideas for activities which help your kids enjoy it.
You'll find:
A list of easy play doh recipe ingredients
Instructions

Helpful tips

Ideas for fun toddlers activities.

Try shell print patterns and making birds' eggs

Ways to have playdough fun by adding lovely scents and colors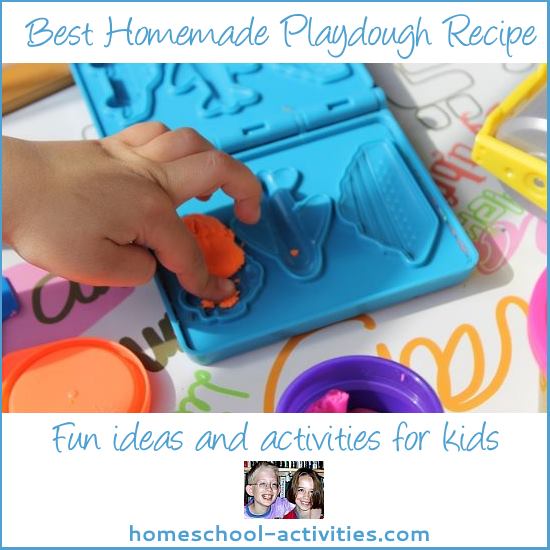 "Best play dough recipe ever!!  Thanks."
~ Mandy, Courageous Homeschooling Facebook group

Playdough is always more fun when you make it yourself!

Playdough Ingredients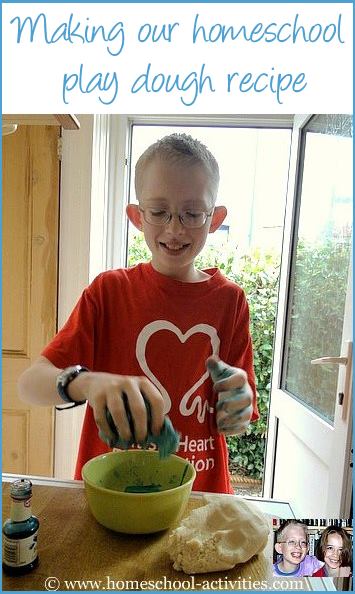 Homemade Playdough Recipe
300g (12 ounces) flour

115g (4 ounces) salt

225ml (8 fluid ounces) water
2 tablespoons oil

4 tablespoons cream of tartar

Food coloring in different colors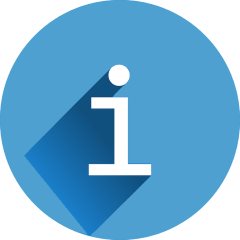 As you can see, the homemade recipe is basically very easy - you've probably got everything in the house apart from cream of tartar and maybe food coloring.
The ingredients are very similar to our easy homeschooling salt dough recipe so, if you really can't find the cream of tartar, you could make salt dough instead!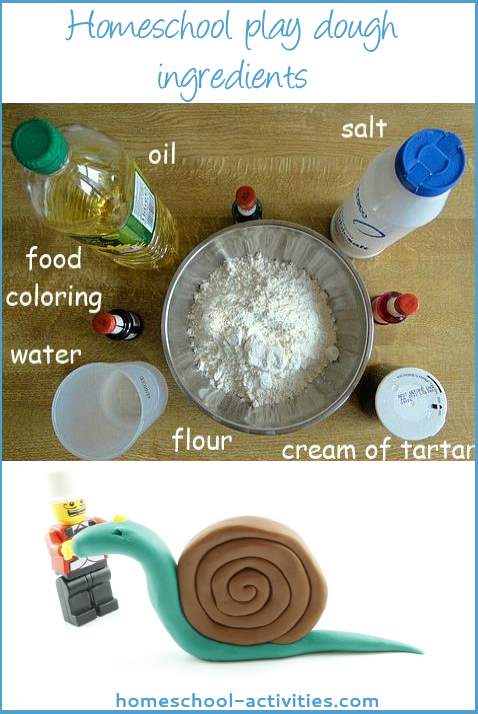 You start by adding all the play-doh recipe ingredients together in a big bowl except food coloring.
As you work the ingredients together they'll naturally start forming themselves into a play-doh ball.

To help the recipe ingredients firm up into proper playdough, you need to heat them on a very low heat in a pan, keeping stirring all the time.
You can tell how gentle the heat was because, instead of using a spoon to stir, I mixed it in the pan using my hands.
You shouldn't need to heat the recipe for long until you've got a nice firm play dough lump which isn't sticky.
Keep kneading until it firms up.
How To Make Play Dough
There is one vital ingredient left out before you've really made homeschool play-doh and that's color.
I think you can see this homeschooling recipe is dead easy, but take care on the next bit.
You'll only see photos of my red, yellow and blue homemade play dough recipe because the green is a sludgy gloop confined to the homeschool trash can!
You need to add a surprising amount of food color to the homeschool play dough recipe to make the dough turn from an insipid grayish color to something attractive for toddler crafts.
There's a fine balance between getting the color right and giving your play-doh too much to cope with!
You'll find food dye comes in handy with our homeschool silly putty too!
I also recommend mixing the colors wearing plastic gloves; it does get messy (have a look at William's hands) and it does take a bit of time and effort (I lost my playdough helpers at this point.)

You'll find our homeschooling play dough recipe will keep well if you cover it in plastic and put it in an airtight container.
Toddler Crafts
You should now have some pretty balls of homeschooling playdough to tempt your toddler.

I decided to take our homemade play dough recipe to our local homeschooling group and it was a great success!
Playdough Activities For Toddler Crafts
Here are lots of ideas for what you can do with your homeschool playdough recipe now you've made it.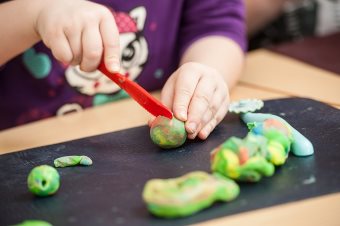 Your toddler could pick some flowers from the garden and add them to their dough.
Pretend food always goes down well, as you'll see from the toddler chef ideas in our homeschooling Activities for 2 year-olds.
I saw a lovely plate of pork sausages, spaghetti and mashed potato being offered round in our homeschool group!
Add some non toxic scents (like orange, peppermint or vanilla) to your homemade play dough to get your toddler sniffing!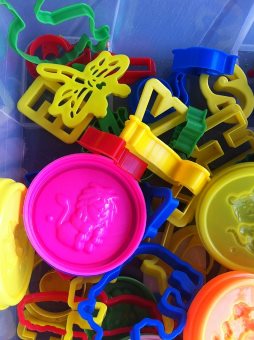 You can put glitter or sequins on the play-doh for homeschooling crafts with extra sparkle.
 Get a toddler rolling pin and let your kids have fun rolling it flat and cutting out shapes with plastic cookie cutters.
Our homemade playdough recipe is great for taking impressions. How about shells, hand prints, a plastic fork?
Straws are great for making toddler crafts which need eye holes or a nose.

More Playdough Ideas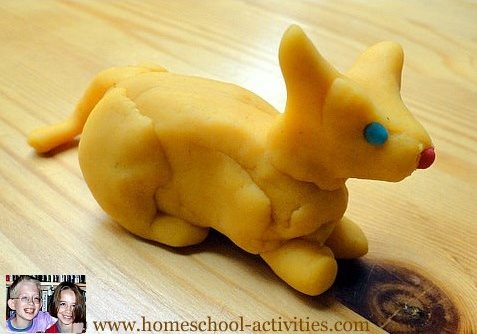 There are plenty of play-doh squirting and squeezing machines you can get in various shapes and and sizes as well as dough cutters and shapers. 
But of course rolling sausages between your palms is just as good, and you could practice toddler crafts by helping your child lay the sausages one on top of another to make a homeschool coil pot. 
Homeschooling pinch pots are another alternative which work well.
Play dough bird nests were a great homeschool favorite with William and Catherine. Rolling the balls to make multi colored eggs may have confused the mother bird a little but made very pretty homeschooling toddler crafts.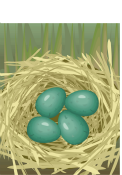 Where would you like to go now?
Here are some of my most popular homeschooling  pages.  Click on the pic to go to the page.  And - enjoy!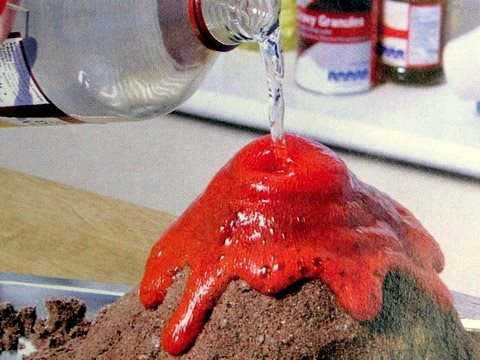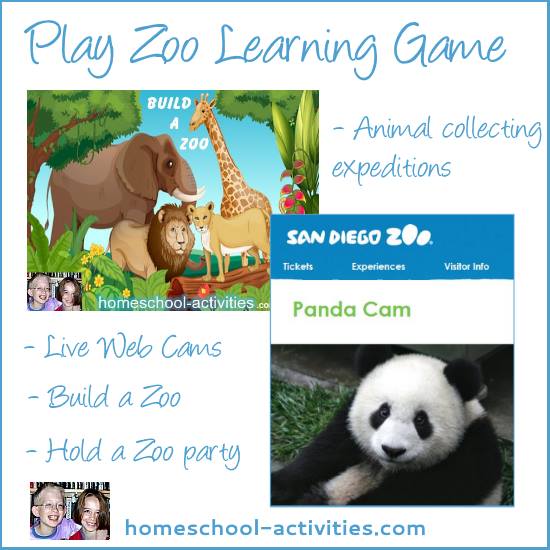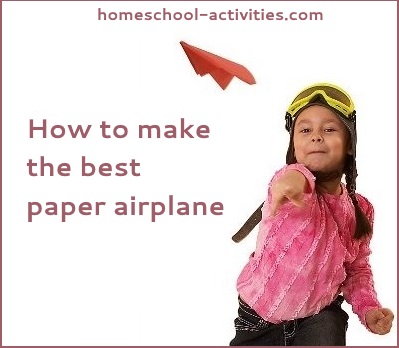 Whatever you do with our homeschool play dough recipe, I hope you have fun!
Love this page? Help me spread the word by sharing...
---
Homeschooling › Toddler Games › Play Dough
---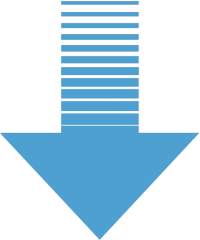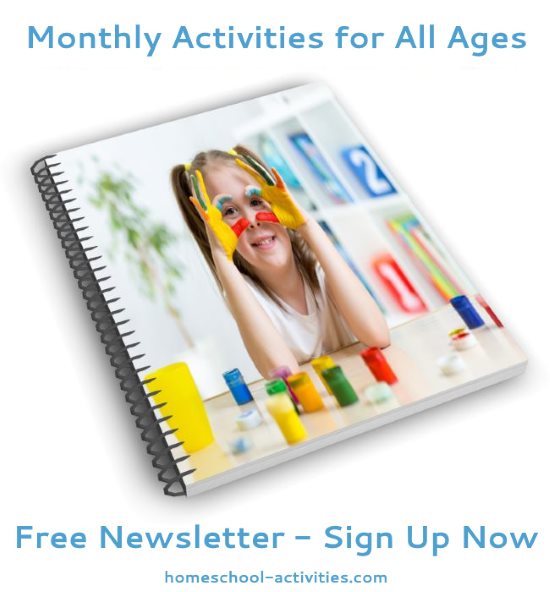 "Just had a look through your monthly newsletter focusing on math. Thanks so much for all the links and ideas. It's brilliant!" ~ Diana      

"Hi....I totally love all your posts and enjoy reading them....the kids love the activities and enjoy them through and through." ~ Bianka

Share This Page