Legal Stuff
Policies, Terms and Conditions
This page sets out the legal issues, policies, terms and conditions that you may need to know about when you use Homeschool-Activities.com. Some of it is a bit complicated, but the bottom line is that I aim to be fair and honest in my dealings with you, and I expect you to be fair and honest in your dealings with me.
In the case of conflict between the terms and conditions displayed on this page and any found elsewhere on the website, those displayed here will take precedence.
Your use of this site indicates acceptance of my privacy policy and terms and conditions.
Privacy Policy, Terms and Conditions last updated : April 2018
Copyright Statement
All original material, except where otherwise identified, copyright © 2010-2018 Homeschool-Activities.com. All rights reserved. All content and graphics on this site are protected by copyright under international conventions and the copying, reproduction, permanent storage, or retransmission of the contents of this site is prohibited without the express written consent of Homeschool-Activities.com.
Please note that reproduction for commercial purposes is strictly prohibited.
I welcome and encourage links from other relevant websites and blogs, and you may link to this site without my permission. However, if you wish to use copyrighted material from my site on your own site or blog, you must contact me for permission, which may be given, subject to conditions including, but not limited to, proper attribution, and a live link to the site wherever possible.
Use of Trademarks
All trademarks and registered trademarks, whether or not so identified, are acknowledged to be the property of their respective owners. The use of a trademark does not imply that such use has been authorized, endorsed or sponsored by the trademark owner.
Cookies and Web Beacons
This website uses cookies, which are text files placed on your computer, and web beacons, sometimes known as clear GIFs or pixel tags, which are small strings of HTML code placed on a web page, for navigational purposes and to help me analyze how my visitors use this website. The information that I store in these cookies will not allow me to identify you personally.
You may refuse the use of cookies by selecting the appropriate settings on your browser, but please note that if you do so you may not be able to use the full functionality of the website.
Privacy Policy
I recognize that your privacy is important. This document outlines the types of personal information I receive and collect when you use Homeschool-Activities.com, as well as some of the steps I take to safeguard information. I hope this will help you make an informed decision about sharing personal information with me.
Homeschool-Activities.com strives to maintain the highest standards of decency, fairness and integrity in all its operations. Likewise, I am dedicated to protecting my customers', consumers' and online visitors' privacy on my website.
Personal Information
Homeschool-Activities.com collects personally identifiable information from the visitors to my website only on a voluntary basis. Personal information collected on a voluntary basis may include name, postal address, email address, company name and telephone number.
This information is collected if you request information from me, participate in a contest or sweepstakes, and sign up to join my email list or request some other service or information from me. The information collected is internally reviewed, used to improve the content of my website, notify my visitors of updates, and respond to visitor inquiries.
Once information is reviewed, it is discarded or stored in my files. If I make material changes in the collection of personally identifiable information I will inform you by placing a notice on my site. Personal information received from any visitor will be used only for internal purposes and will not be sold or provided to third parties.
This website uses Google Analytics, a website usage analysis service provided by Google, Inc.
Google Analytics uses cookies, which are text files placed on your computer, to help me analyze how my visitors use this website. The information generated by the cookie about your use of the site (including your IP address) will be transmitted to and stored by Google. Google will use this information for the purpose of evaluating your use of the website, compiling reports on website activity for website operators, and providing other services relating to website activity and internet usage.
Google may also transfer this information to third parties where required to do so by law, or where such third parties process the information on their behalf.
Google will not associate your IP address with any other data which they hold.
You may refuse the use of cookies by selecting the appropriate settings on your browser. Please note that if you do this you may not be able to use the full functionality of this website. By using this website, you consent to the processing of data about you by Google in the manner and for the purposes set out above.
I use third-party advertising companies to display advertisements when you visit my website. These companies may use information (which does not include your name, address, email address or telephone number) about your visits to this and other websites in order to provide advertisements about goods and services that may be of interest to you. If you would like more information about this practice, and to know your choices about not having this information used by these companies, click here to see managing opt out.
I use Google Adsense to show you advertisements for goods and services that may be of interest to you. Google, as a third party vendor, uses cookies (including the DoubleClick cookie) to serve advertisements on this site. Users may opt out of the use of the DoubleClick cookie by visiting the Google ad settings.
Children's Online Privacy Protection Act
This website is directed to adults; it is not directed to children under the age of 13. I operate Homeschool-Activities.com in compliance with the Children's Online Privacy Protection Act, and will not knowingly collect or use personal information from anyone under 13 years of age.
Non-Personal Information
In some cases, I may collect information about you that is not personally identifiable. I use this information, which does not identify individual users, to analyze trends, to administer the site, to track users' movements around the site and to gather demographic information about my user base as a whole. The information collected is used solely for internal review and not shared with other organizations for commercial purposes.
Release of Information
If Homeschool-Activities.com is sold, the information I have obtained from you through your voluntary participation in my site may transfer to the new owner as a part of the sale in order that the service being provided to you may continue. In that event, you will receive notice through my website of that change in control and practices, and I will make reasonable efforts to ensure that the purchaser honors any opt-out requests you might make of me.
How You Can Correct or Remove Information
I provide this privacy policy as a statement to you of my commitment to protect your personal information. If you have submitted personal information through my website and would like that information deleted from my records or would like to update or correct that information, please use my Contact Form.
Updates and Effective Date
Homeschool-Activities.com reserves the right to make changes in this policy. If there is a material change in my privacy practices, I will indicate on my site that my privacy practices have changed and provide a link to the new privacy policy. I encourage you to periodically review this policy so that you will know what information I collect and how I use it.
Agreeing to Terms
If you do not agree to Homeschool-Activities.com Privacy Policy as posted here on this website, please do not use this site or any services offered by this site.
Disclaimer
The information and instructions which I give you on this website are provided in good faith, but I cannot be held responsible for any errors or omissions. In following my instructions you should take care not to do so in a way that could cause injury to yourself or to others, or that is contrary to any applicable law.
In more formal terms:
The author of this website disclaims any liability arising directly or indirectly from your use of the site. Statements made by the author or other contributors represent their views and opinions only and do not constitute a recommendation or endorsement.
While the information contained within the site is periodically updated, no guarantee is given that the information provided in this website is correct, complete, and/or up-to-date.
The materials contained on this website are provided for general information purposes only and do not constitute legal or other professional advice on any subject matter. Homeschool-Activities.com does not accept any responsibility for any loss which may arise from reliance on information contained on this site.
Some links within this website may lead to other websites, including those operated and maintained by third parties. Homeschool-Activities.com includes these links solely as a convenience to you, and the presence of such a link does not imply a responsibility for the linked site or an endorsement of the linked site, its operator, or its contents.
The materials on this site, including any linked site, are provided 'as is' and without warranties of any kind, either express or implied. To the fullest extent permitted by applicable law, I disclaim all warranties, express or implied, including, but not limited to, warranties of title and implied warranties of merchantability and fitness for a particular purpose.
I do not warrant that the functions contained at this site will be uninterrupted or error free, that defects will be corrected, or that this site or the server that makes it available are free of viruses or other harmful components.
Advertising Disclosure Statement
This disclosure statement explains my relationship to my advertisers and how I receive compensation.
Homeschool-Activities.com is a personal site written and edited by me. This site accepts forms of cash advertising, sponsorship, paid insertions or other forms of compensation.
I do not write reviews for the purpose of receiving payment.
Occasionally, I may receive free products to test. If I like the product, I may choose to write a review for the benefit of my readers. If this is the case, I disclose that I received the product for free. I may also join the manufacturer's affiliate program and offer the product for sale along with the review, in which case the affiliate links are marked as advertising.
I only advertise merchants, products, or services that I use, have used in the past, or are recommended to me by other homeschoolers whose opinion I trust.
The views and opinions expressed on this site are those of the author and other contributors only. Any claim, statistic, quote or other representation about a product or service should be verified with the seller, manufacturer or provider.
I currently participate in the following affiliate or pay-per-click programs (live links are my affiliate links):
Google AdSense - ads are marked Ads by Google
Currclick.com
SBI!
Homeschooling-ideas.com
Notebookingpages.com
Homeworkhelp.today
Appalachia's Homestead
Tesco.com kids bikes
ABCmouse.com

Special statement about Amazon products
I am a participant in the Amazon Services LLC Associates Program, an affiliate advertising program designed to provide a means for sites to earn advertising fees by advertising and linking to amazon.com and amazon.co.uk, or its other programs, such as endless.com or smallparts.com.
Google Adsense
I use Google AdSense to show you advertisements for goods and services that may be of interest to you. These advertisements are clearly identified. I do not have complete control over what products and services are advertised, and the fact that a particular product or service is advertised in this way is not an indication that I recommend or endorse that product or service. Any claim, statistic, quote or other representation should be verified with the seller, manufacturer or provider. I may receive a payment if you respond to any of these advertisements.
Google For Search
The search box on this web site ("Search Box") is powered by Google Inc. ("Google"). You acknowledge and agree that Google's privacy policy (located at http://www.google.com/intl/en/privacy/) shall apply to your use of the Search Box and by using the Search Box you consent to Google using your personal data in accordance with its privacy policy.
SBI!
I am happy to recommend SBI! from SiteSell to any of my visitors who would like to have their own website. I use SBI! myself, and I could never have understood the process of how to build a successful website without it. SBI! is almost an online business degree in itself and, although there are many other hosts available, I am convinced SBI! is unique in the quality of service it provides. It will take time, but if you follow the SBI! process I am sure you will be able to set up a successful website yourself rather than one which slowly fades into cosmic dust. I receive no payment for recommending SBI!, but should you decide to purchase this product for yourself I may receive a commission. You are free to order from a number of sources, including SiteSell, but I would appreciate it if you would consider doing so through me. Let me know if you are interested in knowing more about SBI! through my Contact page.
Submission of Contributions, Photographs and Other Original Material
By submitting your contributions, photographs and other original material to me for display on my website, you agree that I have the (non-exclusive) right, but not the obligation, to display the material in whole or in part, as I consider appropriate, together with your name, without further recompense to you.
You warrant to me that you are the originator of the material and agree to indemnify me against any claim of copyright infringement which might arise in connection with my use of your material on Homeschool-Activities.com.
If I display your original material on the website, I will credit you as the originator of that work. If you no longer wish me to display your work, I undertake to remove the image(s) and associated description from the website on receipt of a written request.
Written Communications
You may send written communications to me by using my Contact Form.
---
Homeschooling
› Legal
---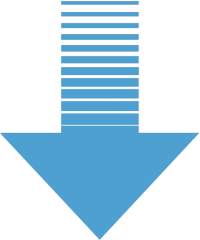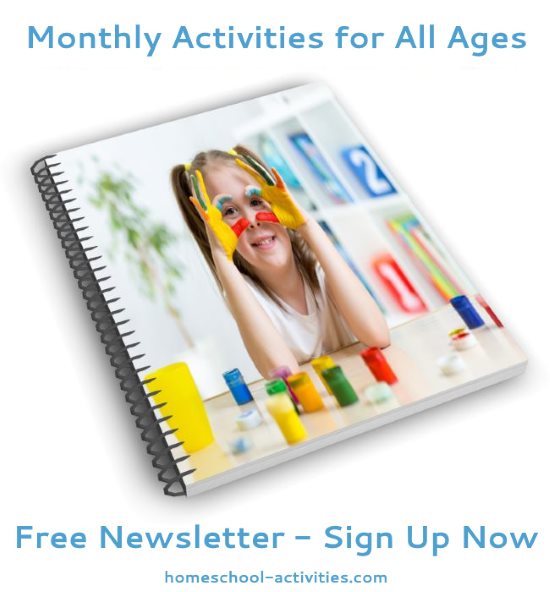 "Just had a look through your monthly newsletter focusing on math. Thanks so much for all the links and ideas. It's brilliant!" ~ Diana      

"Hi....I totally love all your posts and enjoy reading them....the kids love the activities and enjoy them through and through." ~ Bianka