Home School Reading
Ten Top Tips

How do you teach home school reading? Get ten top tips from fellow homeschoolers who can show you how to help your child learn to read.
Help and advice from fellow homeschoolers who have different reading methods to share.
Homeschooling Methods To Teach Reading

N.B. Please note that some of the links on this page are affiliate links so if you buy you will pay exactly the same price as you would have done but I get a small percentage of the sale (which usually adds up to the cost of a cookie).
If you would prefer not to support this site in that way, just go to Google and search for the product yourself.
I run a Courageous Homeschooling Facebook Group where we share the ups and downs of our days and give each other support and encouragement.
This is what Jamie asked:

"Is there a method to teaching/learning reading other than traditional phonics? I have a 4.5 year-old I plan to home school. She is ready, eager, and I want to follow her lead, but she does not know all the sounds of the alphabet yet. We have been working on it, she know all her letters and can recognize them and write most of them, but is not catching on to phonics. She is not interested in phonics and tells me she wants to read, not learn the ABC's again."
~ Jamie

Tip One
"Hi Jamie. I used leap reader (books with a pen) alongside phonics which was very helpful in helping my now five year old to read. She also did Kumon class since she was three. She is now five and has the reading/writing ability of a 6/7 year old. That's the wonderful thing with homeschool. You go at a pace that suits you. Hope this helps!!"
~ Alison X
Tip Two

"Hi Jamie we used rhyming books such as Dr Seuss. My daughter loved those books. Your little one can follow your finger as you read she will also remember the rhymes which will help her to learn to read. Also Hairy Maclary books are great rhyming books. All three of mine learned using them." ~ Sylvia x
"She loves those, I will have to get them all together. Good idea." ~ Jaime

"We read them all the time. In the end I didn't need the books to read with her lol." ~ Sylvia x
Tip Three

"My youngest taught himself to read at age 3 with his VTech InnoTab 3. At that point we weren't even thinking about homeschooling. He used to love the e-books you can download on to the pad. The stories come with moving pictures, they can tap the picture to make the characters move and talk, they can tap the text/story, each word separately if they like, and the narrator reads what they tap or they can just let the story be read in one go. When he started school he was over two years ahead of his peers with his reading." ~ Simone x
Tip Four

"Love reading all your different stories. My daughter taught herself to read too starting age 4 and was fluent at 5. We read a lot to her and she used Reading Eggs. I always thought she was too young for Reading Eggs but she wanted to use it because some older friends were telling her about it. Self taught is definitely a thing, lol! Reading Eggs is a combination of phonics and sight reading. My daughter is mainly a sight reader now. It is so interesting how differently children even from the same family learn. My son is 6 and is not that interested yet in learning to read. He can read simple words but still hasn't got the stamina yet to sit still for very long to do academic work but is very good in mental arithmetic for his age. There is also a free online based program called Teach your Monster to Read made by Usborne, I think, which is quite cute and which my son dips in and out once in a while." ~ Diana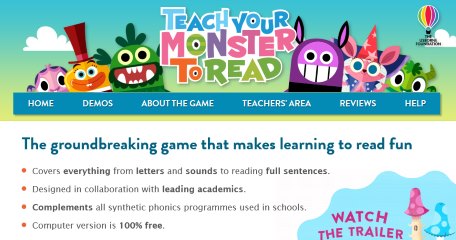 "I will have to look into those, thanks." ~ Jamie
Tip Five

"I started when my daughter was tiny, just playing with foam bath letters then blending them to make simple words. We had a reading tree set but needed more stuff on each level. Your library should have more. My daughter blended letters to make really simple words at 3, it's something that just happened through play but then when she saw it tell a story her eyes lit up!! Never stopped since then." ~ Sheila x
Tip Six

"I used unschooling methods when teaching my kids to read and write, in other words I pretty much left them to work it out themselves, and they did. I had tried to teach them the phonic sounds of the alphabet. They caught on to some of it but soon lost interest. After that it was as you describe with your daughter, they enjoyed writing things, copying words and signs, asking me how things are spelled etc. This is all learning to read and it's all doing something even though it's not a traditional method.
After a while...they started showing more interest in reading, so to encourage them I bought a set of phonics reading books which were very helpful. As they worked through those they kind of learned the rest of the alphabet as they learned to read sight words and other aspects of reading. So they did it all together rather than in set-out stages. It worked for us anyway. Now my eldest in particular is an avid reader and both girls love writing their own stories. They are aged 5 and 7.

For phonics reading books I recommend the Julia Donaldson collection. Also keep reading to your child, read lots of books together and point out words as you read." ~ Brigid
Tip Seven

"My son absolutely LOVED Explode The Code. It's phonics, but in a fun manner." ~ Laurie
Tip Eight

Teaching Reading With Phonics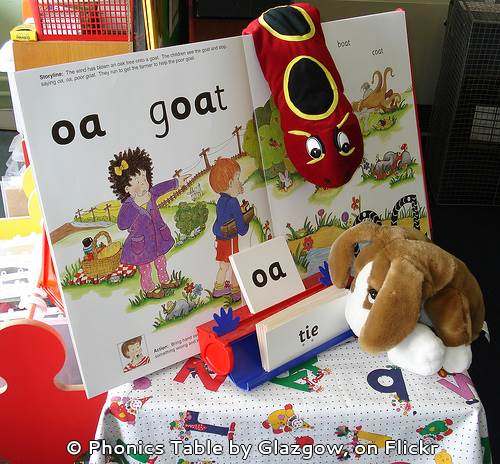 As you can see, some people have used phonics very successfully to teach home school reading.
You can see the rules of phonics and tips on how to teach it here
This page has phonics activities to help you
Tip Nine

Reading Suggestions For Kindergarten

When your children reach about age 5 to 7 years-old, how do you make the transition from picture books to chapter books?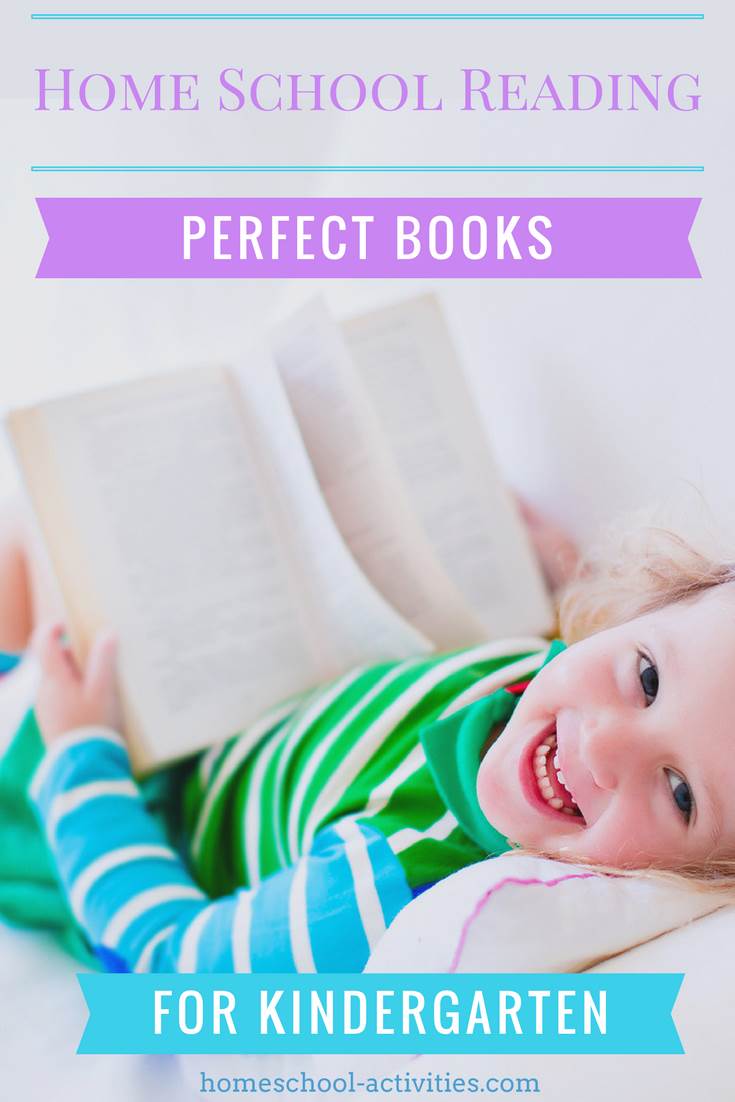 This is something many homeschoolers struggle with.  You will find ideas for books that work best and also methods you can use in our page on kindergarten reading.

Tip Ten

Home School Reading Advice

The best advice when it comes to home school reading is that every child is different and what works for one child (even an older sibling) WON'T necessarily work with another.
Also, it is very important you don't get anxious and stressed about  HOW OLD your child is when they start to read.
My daughter Catherine was 8 and a half before she learned to read!

After all, one of the beauties of homeschooling is that you can allow your child the freedom to develop at their own pace.
If you would like more help with how fellow homeschoolers with teaching home school reading or any other subject, please do come and ask in the Courageous Homeschooling Group.
We are there to support and encourage each other along our homeschooling journey.
"I feel so privileged to be part of this group and to have gained so many lovely friends,"  ~ Simone
Love this page? Help me spread the word by sharing...
---
Homeschooling › Preschool > Reading
---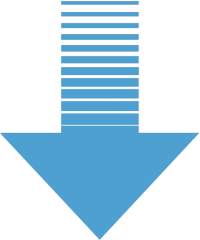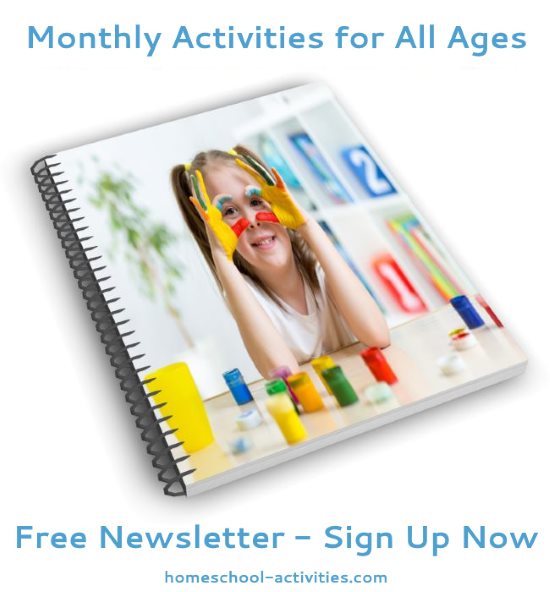 "Just had a look through your monthly newsletter focusing on math. Thanks so much for all the links and ideas. It's brilliant!" ~ Diana      

"Hi....I totally love all your posts and enjoy reading them....the kids love the activities and enjoy them through and through." ~ Bianka

Share This Page