Creative Writing Ideas
Kids Activities, Prompts And Tips
Creative writing ideas and activities are just the antidote you need if you're faced with a reluctant writer.
In this video, you'll see I share some of my homeschooling secrets and show you some ideas I used to tempt my son to write.
N.B. This video had 2,007 views on Facebook and reached 5,884 people

You'll also see that I urge you to try not to panic!  Writing does come in the end.

You can find the right activities and prompts to tempt your kids to succeed where school often fails.
You can help by using homeschool creative writing activities and prompts to get your child wanting to write.
Once they've got there, everything else will follow.
"Thank you so much. I didn't realize how stressed I'd been about this very issue until I saw this and burst into tears!!" ~ Emma

"Really fantastic and inspirational! Thank you so much for sharing." ~ Sheila
"Super! So inspirational. X" ~ Sharon

Creative Writing Ideas For Kids
One of the best creative writing ideas I've found is to encourage your kids to start writing stories.
Once you've planted the seed and writing becomes something your kids want to do all the other English skills will follow.
Here are some of the creative writing prompts free homeschool story worksheets that we've made specially for you: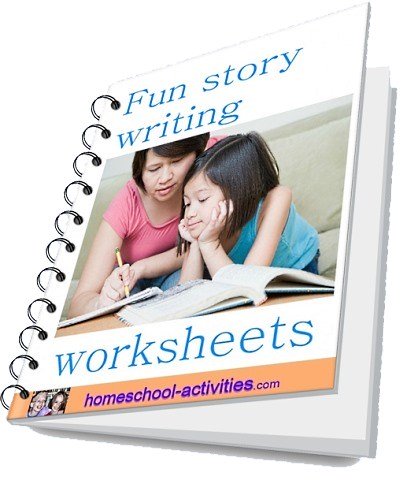 You'll see lots of story ideas for all ages. Invent your own Animal Ark story, meet an alien and tell us How To Keep Dinosaurs!
Creative Writing Tips
Keep creative writing activities short.

Don't fuss over spelling and grammar; the most important thing is that your kids feel pleased with what they've done. Leave perfection for another day; the best way for you to help with English is to realize there's plenty of time to learn once they've decided they want to.

Find more homeschool

creative writing tips here, and you'll see one of my best tips is to follow the 'little and often' approach.

With boys particularly, organized facts and lists seem to go down well.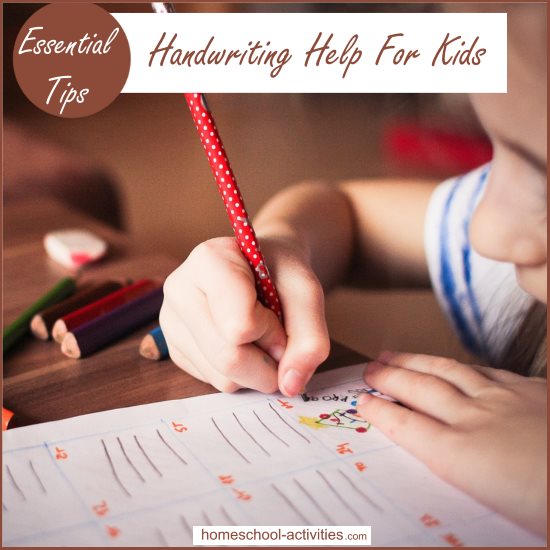 TOP TEN Creative Writing Ideas


StoryWalk is a wonderful idea suggested by Jaime.  Pick your favorite book and turn it into a story walk!
"We got this Storywalk kit from our local library. It's of one of our favorite books called Ugly Vegetables.
(Please note that the book links on this page are affiliate links so if you buy I receive a small commission at no extra cost to you.)
My 2 year old son loved playing with the real veggies and dug up his garden and "walked the story" many times!
It inspired tons of free play and some healthy snacking and he and his big sister were still busy playing chefs making veggie soup until just before bed last night."
~ Jaime, Courageous Homeschooling Facebook group


"This is truly a lovely, lovely idea." ~ Eva


Try some exciting

creative writing activities. We show you some ideas to spark your child's imagination, starting with My Life In A Box.


See what your kids choose: poems, songs, their worst summer holiday - whatever they think of, you should find the perfect prompts for all sorts of creative writing!

Invent a letter code and send it to your kids friends. This is still popular with our children William and Catherine in our homeschool.


Tips: You can even use it as a way to help teaching

homeschool math

by adding in a number code too!

Nikki shows you how this works in her homeschool; as soon as I saw her idea I knew it was one of those creative writing ideas guaranteed to make writing fun!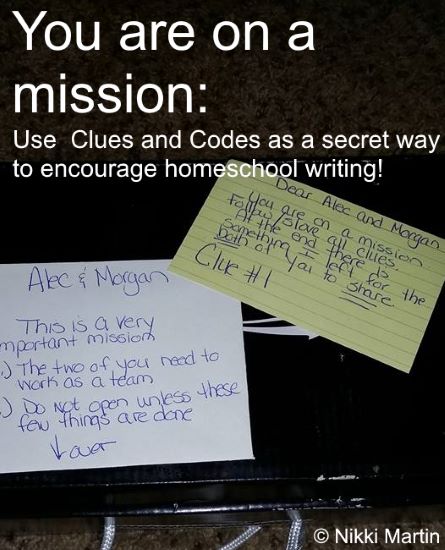 "My two younger children have started their own secret mission club. They have missions they need to complete, codes to only show one another and no one else can see them on this mission.
To surprise them I have set up a 10 step mission. I've hid all the clues really good. Hoping it would take quite some time. I'll post the first step on here.

At the end there is a candy bar for each. But they need to share!
~ Nikki


Journaling. Keep a homeschool book where you write all your thoughts and feelings - great for getting creative with English activities!

Catherine's is marked: 'Top Seacret' - I'm not allowed to see it so I can't correct the spelling!


Lapbooks. A great way to encourage creative writing ideas for kids up to High School if you pick the right topic.

Two which might inspire are our homeschool dinosaur

lapbook

and life in the Rainforest. 





Favorite recipes.


This may not seem very creative, but actually it helps a lot with English spelling and vocabulary, and if you have a kid who loves to cook, as William does, it's a great way to build on an interest in food.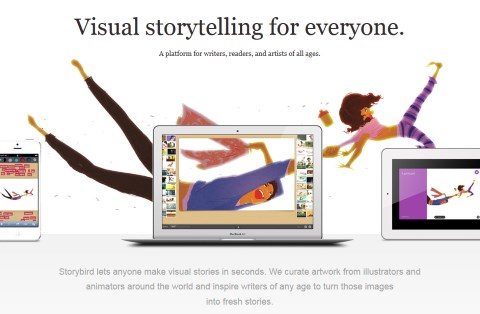 Kids Writing Blog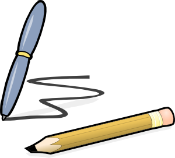 A good motivation to help with English is if your kids writing will be read by their friends!
Tips: We had a lot of success with a homeschool book review kids blog; it doesn't matter how short the review - it's exciting to see it up on the web!
One of the very good writing prompts would be if your kids would like to keep their own blog or contribute to a website.
Free Audio Books

It certainly helps to get the creative juices flowing when you're inspired by other people's books!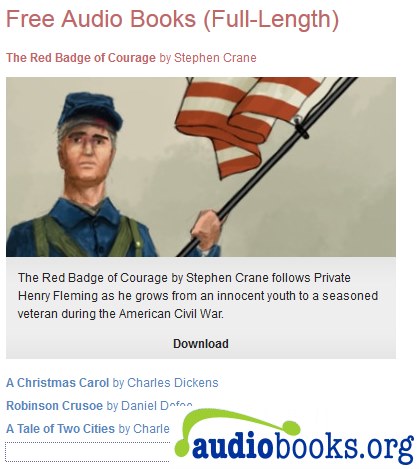 You can download free full length audio books to listen to.

Make A Paper Bag Book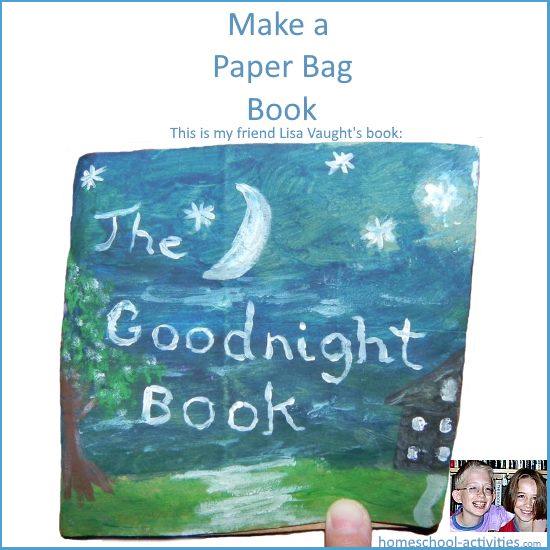 My friend Lisa Vaught came up with a brilliant suggestion about making a paper bag book.  You can see all the instructions here.
It's a really original, nice project and even includes a puppet theater!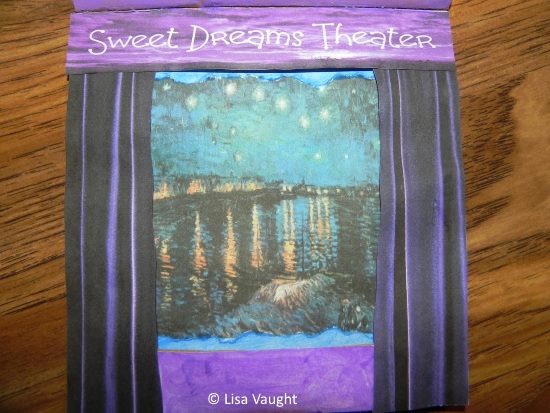 Help With English

Child dyslexia can be a worry, especially if you are homeschooling.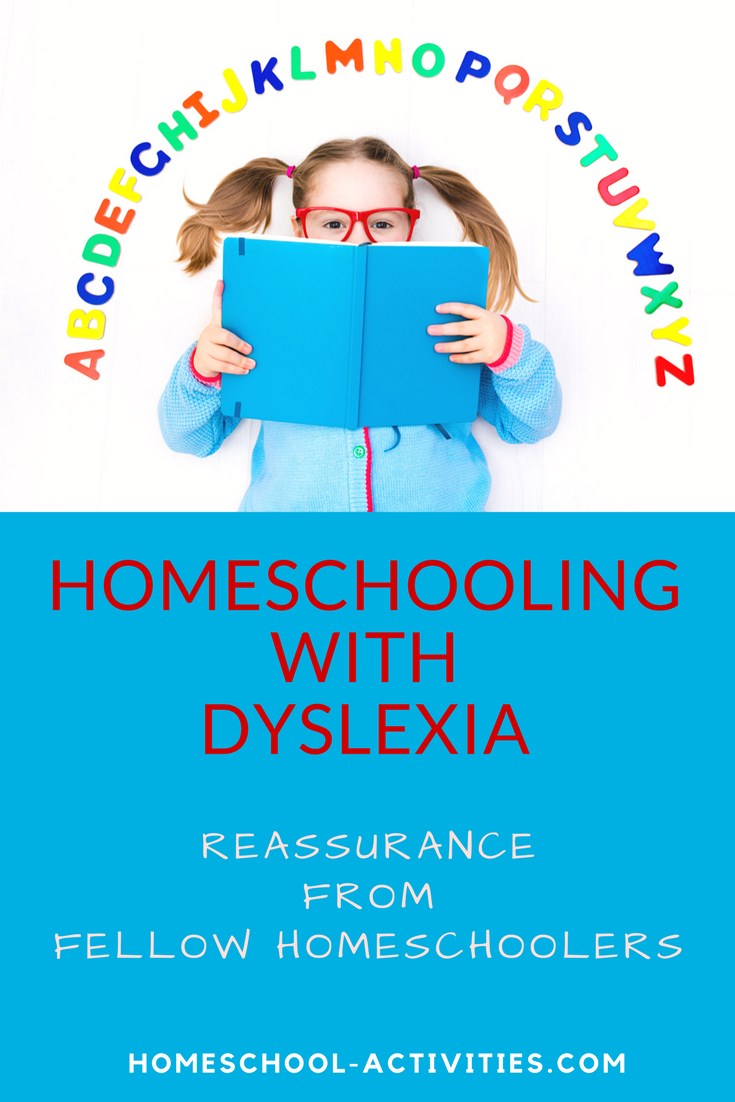 Get reassurance that teaching children with dyslexia is often easier at home, with recommendations for the best websites, how to recognize the signs and symptoms and homeschooling stories of success.

Final Tips: Teaching writing can be a test of patience!
Take a deep breath and try not to push; writing will come in time. That's a rule I found very hard to follow, as you'll see if you look at my page on difficulties with homeschooling.
If you're still struggling, I have lots more activities and prompts which will help your kids with creative writing ideas.

Creative writing ideas are the best way to help kids get inspired with English.
Love this page? Help me spread the word by sharing...
---
---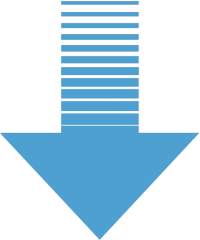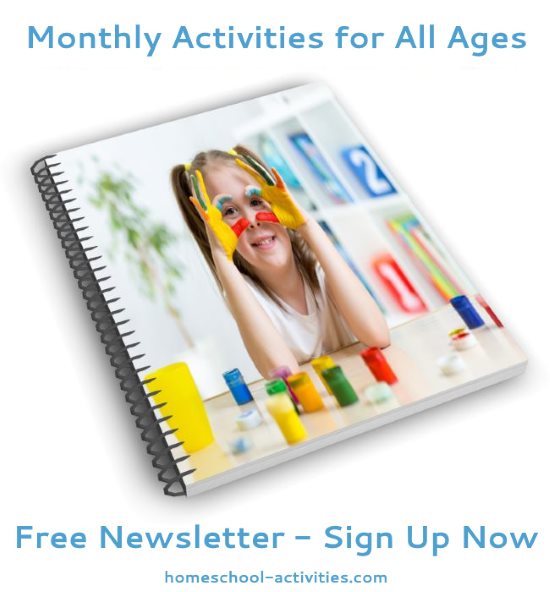 "Just had a look through your monthly newsletter focusing on math. Thanks so much for all the links and ideas. It's brilliant!" ~ Diana      

"Hi....I totally love all your posts and enjoy reading them....the kids love the activities and enjoy them through and through." ~ Bianka