Math Times Tables:
Learning Tips

Learning your math times tables can be hard! Here's the way to help you find the method that suits your child best.

I will share:
You'll find in here the resources you need to find the key which will unlock the mental block so you can make learning the times tables easy.
"Thank you! I was just looking for something like this yesterday!!!"         ~ Irma
"Nice tips, thanks!" ~ Arithmetic Village
"Wow! Why didn't I learn that in school? Thanks!" ~ Trish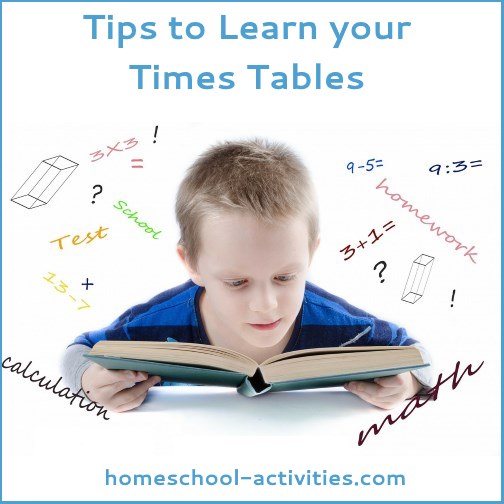 Learning Math Times Tables

This is what Johnna posted in my Courageous Homeschooling Facebook support group:

"My oldest is struggling with multiplication and gets super frustrated. I try so hard to make it fun but I was the same way and am having a hard time keeping her engaged."
~ Johnna, Courageous Homeschooling support group

Boy, can we all identify with that one!
So I asked members of the group to come up with suggestions.  Thank you all.

Teaching Tips

Free Math Videos
There are some fantastic Math videos which really help and make your job much easier.

Let's start with Schoolhouse Rock.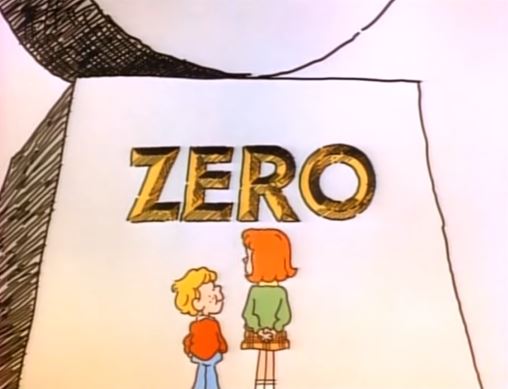 "It's awesome. Fun and how I learned - and my kids 35 years later learned - their times tables. School house rock is awesome. Check it out!"
~ Allie, Courageous Homeschooling Facebook support group

Click here for Schoolhouse Rock.
Then there is the Khan Academy, which I rank as one of the most fantastic free resources for homeschooling families.

You will find free times tables videos on the Khan Academy together with interactive answer sheets.
"MathAntics on YouTube is a great math site, Khan Academy is wonderful and you can't go wrong with Schoolhouse Rock!"
~ Harriet, Courageous Homeschooling Facebook group


Amazing Free Times Table Resource

I'm not the only one to realize that there are multiple ways of learning your times table!
This free non-profit site has produced a resource for schools which shows them all the different activities you can do to learn your maths times tables.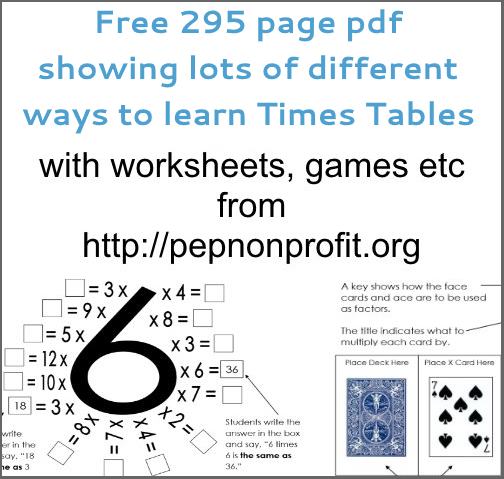 It's got tons in it, e.g.:
activities to show that it doesn't matter which direction you write or read a multiplication

help for all learners - those who like skip counting, word problems, visual learning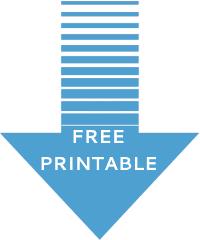 You can get it here


Multiplication Free Number Cards
Johnnie's Math page has some great free number cards to download.
They go nicely with this multiplication chart game:

Please note that the product links on this page are affiliate links so if you buy I receive a small commission at no extra cost to you.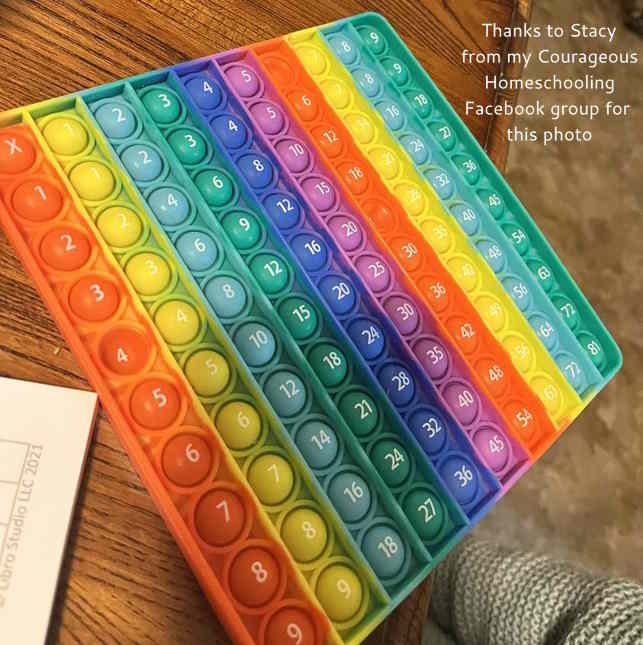 "Best invention ever for multiplication! This is such game-changer for my daughter who has a hard time getting her brain to work both sides!"
~ Stacy, Courageous Homeschooling Facebook group (the photo is hers)

This multiplication chart (with popping sounds!) gets rave reviews in my Courageous Homeschooling Facebook support group.

Japanese Multiplication

By now you can see there are lots of ways to learn your maths times tables, you just have to find the right one.
If you're struggling with the conventional method, try a tip learned from the Japanese.
I promise you don't have to be Japanese to understand it!  But what it does show is that everyone's mind works in different ways.
Chris explains how it works really well in this video:

N.B. I think this math times table tip works best with visual learners.


Free Printable: Times Tables On Your Fingers
Let's start with a method that has worked really well with homeschooling math with my daughter: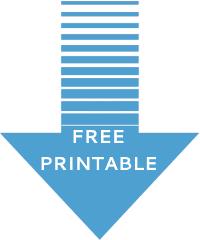 Here is a brilliant explanation, plus a free pdf, which shows you how to use your fingers to learn the 6, 7, 8, and 9 times tables.


How To Learn Your 9 Times Tables

I have made you my own free printable to show you how to learn one of the hardest tables, the nines.
Give each finger a number value as above.

Fold down the finger you want to multiply by nine.
So fold down finger 3 if you want to multiply 3 x 9.

The fingers still sticking out on your left are the tens.
The fingers still sticking out on your right are the units.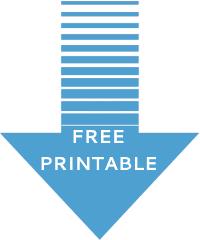 You can get my free nine times table tip printable here.
What's great is that you'll find there are lots of ways to learn your maths times tables!

Get a Multiplication Chart
Okay, so what if your kids are really struggling to learn their times tables?
Do you keep drilling on knowing this is an essential homeschool math skill, feeling increasingly frustrated while your kids can't see the point and find it all more and more boring?
Suzanne has got a great suggestion.  Buy a math multiplication chart.

"My kids understood multiplication but struggled memorizing the multiplication chart. What I ended up doing is printing out a multiplication chart that they could use so that we could move past simple multiplication to other math which still used multiplication.
As they moved forward using the chart they slowly didn't need it anymore. It was really helpful and removed the frustration."
~ Suzanne, Courageous Homeschooling Facebook group
This chart (pictured above) has 500+ Amazon 5 star reviews.

Please note that the product links on this page are affiliate links so if you buy I receive a small commission at no extra cost to you.
"What Suzanne suggested is ultimately what I did too. I wanted to move on and not so spend so much time on the memorization.
It worked out just fine, my son memorized them with use. He's now doing Algebra just fine at 15."
~ Beth, Courageous Homeschooling Facebook group
So a multiplication chart might be just the reminder you need until your child can do it for themselves.

Activities To Learn Maths Times Tables


Board Games
Games are always a good idea as you'll see when you look at all our pages on fun math activities!  They are also great for learning your math times tables.
One way to make this work even better is to make your own.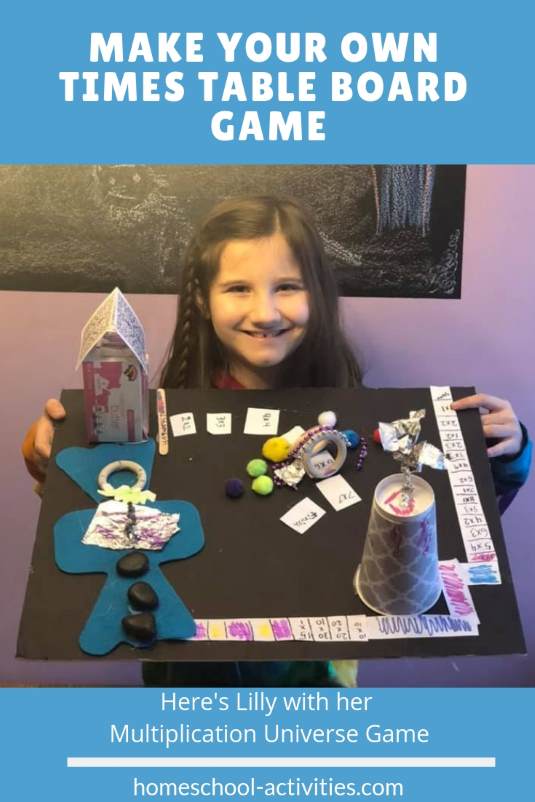 "Today's Math assignment.... Take this random basket of supplies, a foam board and make a math game, unassisted. Here's Lilly's finished product."
~ Johnna

So exciting to see how you can make the times tables mean something real.
I love the way Lilly has put in such creative touches to her game.  If you get the answer wrong you have to skip your turn and go to the volcano cup. And you pass through a magical meadow, jump along rocks and eventually get to Hogwarts.

Making a times table game like this is such a wonderful creative project.  Well done Lilly.

If you want more ideas about how you can make your own board games, here's my daughter's homeschool Warriors Monopoly:
"Do a board game and make them play. Some questions without math, some with multiplication.
You should have a general board which you can customize with some pictures of the theme. Then make questions about a subject with various points as a reward.
Make some other cards without questions, like Spring comes you get 10 points. Hurricane comes you lose 10. For suspense! 
And they learn even if you answer the questions and they don't."
~ Alina, Courageous Homeschooling Facebook support group

You'll also find that doing something visual like making your own card game is a great way to learn homeschool math.
Teaching Maths Times Tables

All kids are different, so you need to pick and choose to find what method works best with your child.
Also, you'll find sometimes your child just isn't ready to learn.  I would try out some of the ideas on here and decide what works, but please don't panic if nothing does - they will learn their math times tables eventually, I promise!

"With the multiplication I really wouldn't worry to much. All kids learn at different paces; they may not get it now but this time next year they could be flying through it."
~ Maria, Courageous Homeschooling Facebook support group
But what about what everyone else thinks when your child STILL can't do their times tables?  Jodi has this suggestion:

"Google and print out a Common Core math lesson for like 3rd or 4th grade. Hand it all to your husband and tell him he's teaching today because you have a horrible headache.
Two hours later when he is still confused and failing, remind him you deserve his faith."
~ Jodi, Courageous Homeschooling Facebook support group
Pages You Might Like

Click on the picture to go to the page.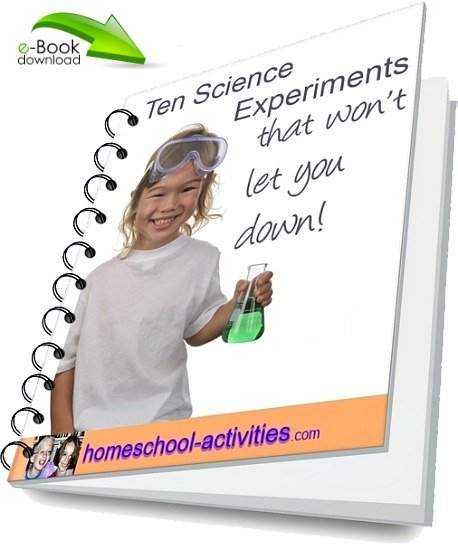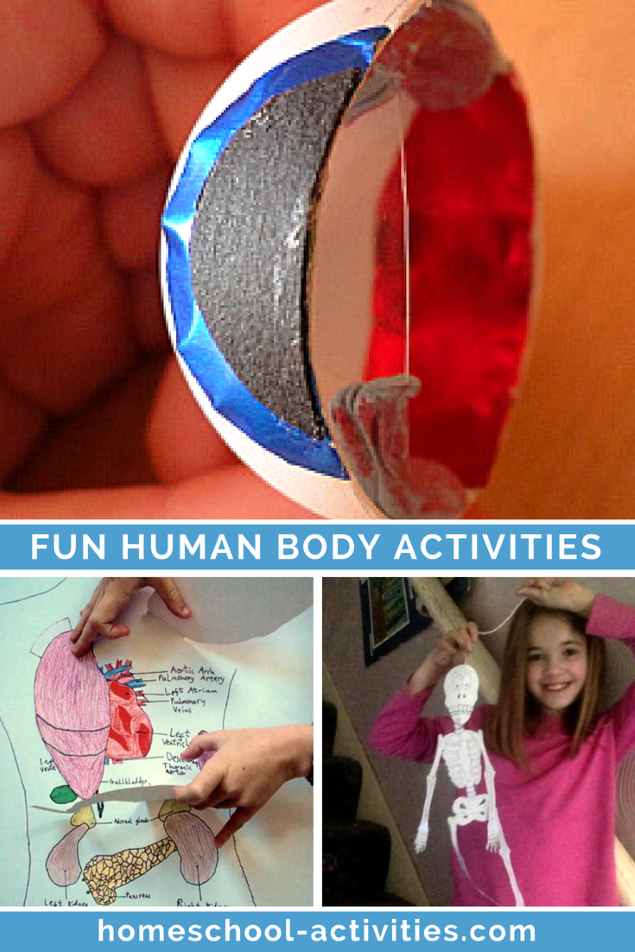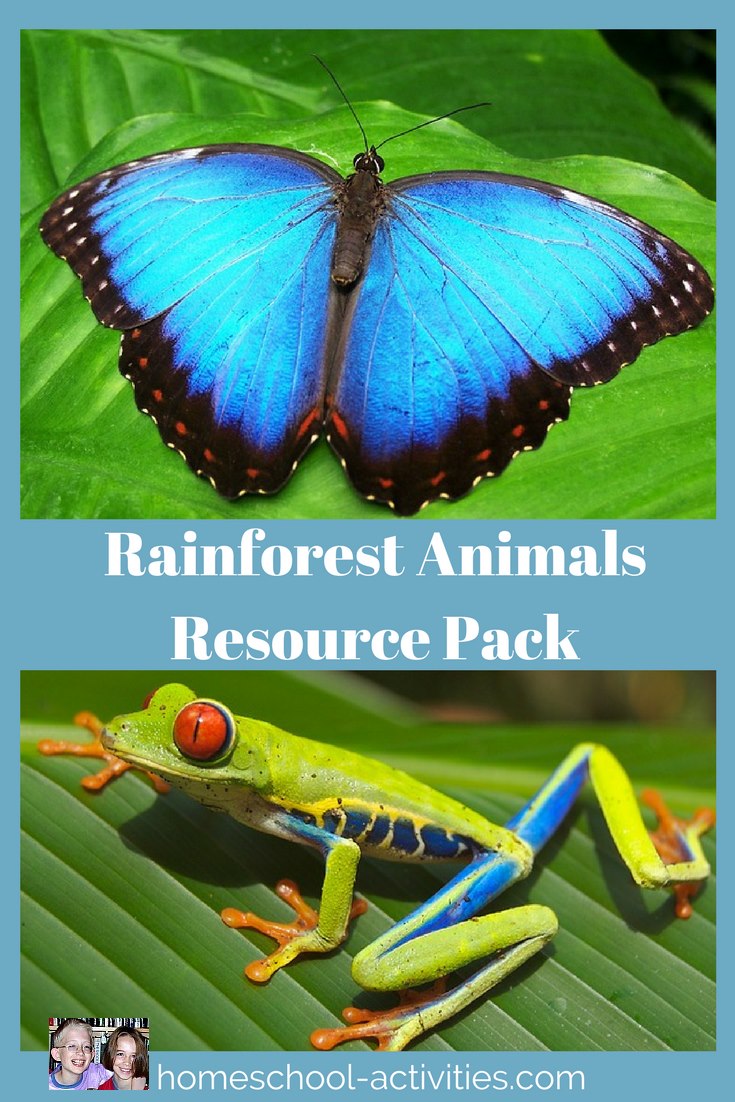 Love this page? Help me spread the word by sharing...
---
Homeschooling › Math › Times Tables
---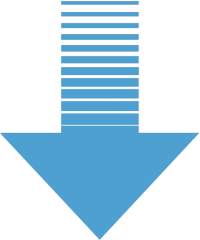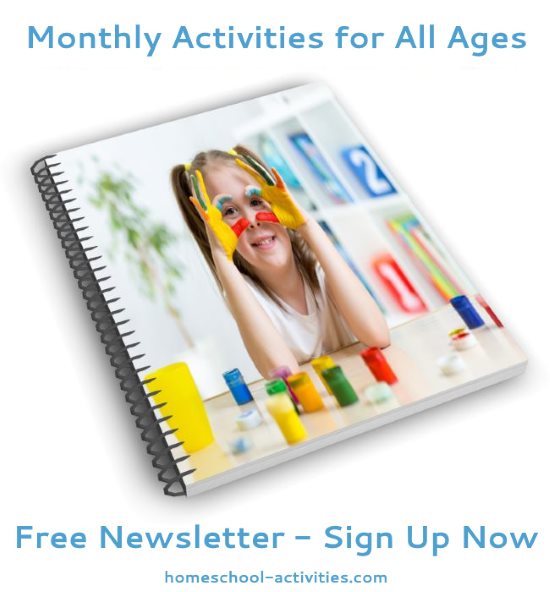 "Just had a look through your monthly newsletter focusing on math. Thanks so much for all the links and ideas. It's brilliant!" ~ Diana      

"Hi....I totally love all your posts and enjoy reading them....the kids love the activities and enjoy them through and through." ~ Bianka