Homeschool Mom Wisdom:
Forging A Path Together

Homeschool Moms have so much wisdom to share!  I've got free e-books to inspire you on your journey and I'd love you to come and share your story.
Hearing other people's homeschooling stories is a fantastic way for us all to  share the difficulties and delights and ultimately reaffirm the reasons why we chose homeschooling in the first place.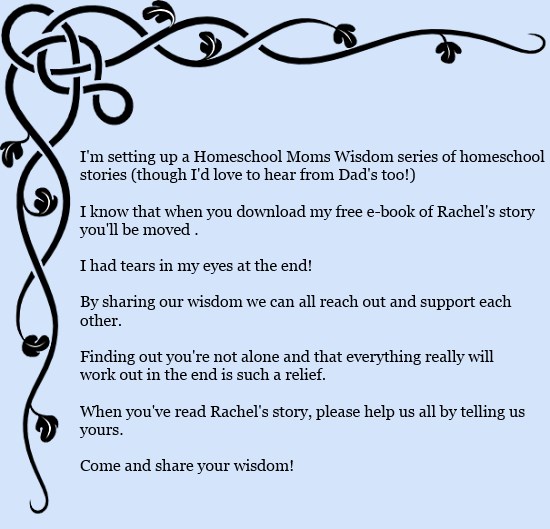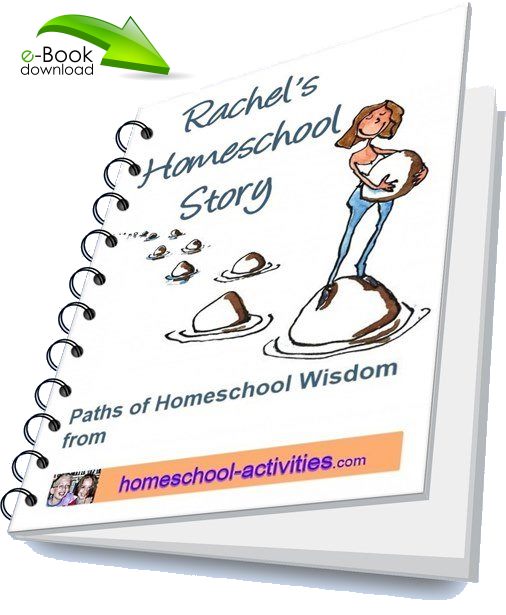 Download your free copy of Rachel's homeschooling story here.

Won't it be fantastic if you can contribute your own homeschool mom wisdom to a library of homeschool lives which we can all dip into when we need some inspiration?
What a comfort to find that many of the problems we face are the same but that teaching your child at home is the best decision you ever made.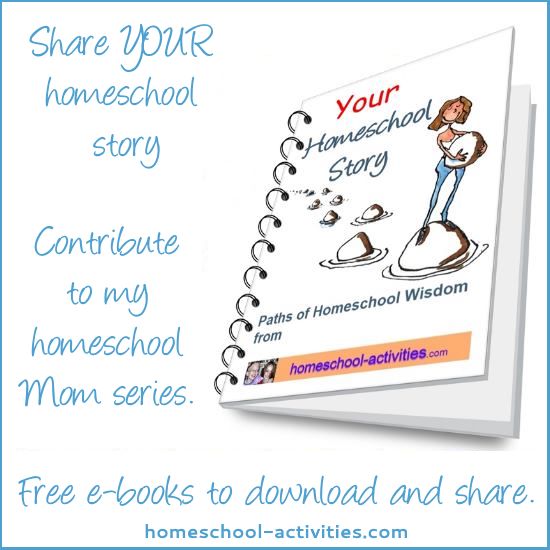 Homeschool Mom wisdom is the best way to make you smile, lighten your spirit and chase away your fears.
So please tell us your story and take heart from Rachel.

Share Your Wisdom: What's Homeschooling Really Like?
Share your experience of what it's like being a homeschooling family.

What do you think is best about homeschooling?
Why did you decide to start?
What ages are your children?
How do you do homeschooling and has anything changed?
What are the difficult bits?
Have you got any tips for someone starting out?
If you have a photo you're happy to share - maybe something your kids have made - that would be great.
Be sure to browse and comment on other homeschooling stories at the bottom of this page.
Homeschool Dad Wisdom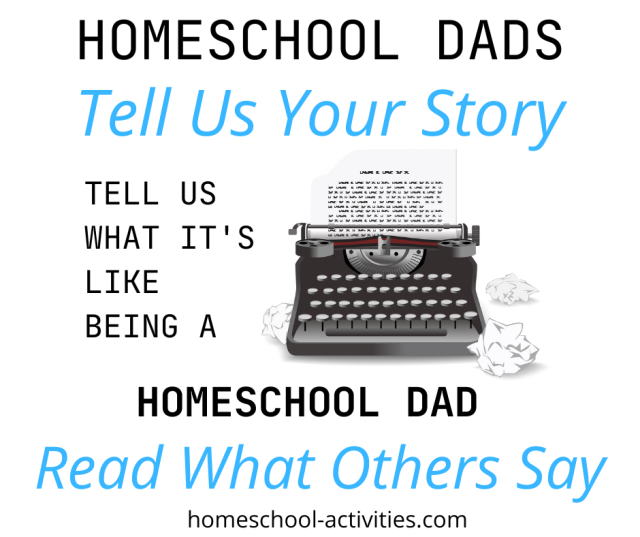 If you are a homeschool Dad, or you would like to read what challenges Dads face, I have made a special page for you to share your homeschool Dad story.

Dads play a vital role in homeschooling and it's great to get a different perspective.
You can also read an e-book with Tobias story.
You'll notice my series is called Homeschool Mom Wisdom - which is why I am so pleased that Tobias has come forward as a Homeschool Dad to offer some much needed balance!
He shares some important Homeschool Dad Wisdom with you.  You'll find 
that many of the problems we face are the same - but some are different.
Understanding those differences makes it easier for us to support each other.
Your Stories

Visit this page to hear how Sylvia's daughter struggled desperately in public school until she was taught at home.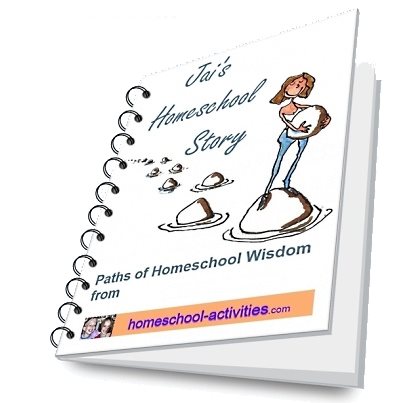 And you can download Jai's homeschool story here.  Find out why she believes that a tidy house can wait until she's finished homeschooling!
I hope that reading these homeschooling stories has inspired you to share your wisdom.
And I know that reading Rachel, Tobias' and Jai's words will have reassured you that homeschooling is the right choice for you and your children.
"That's when I saw a most beautiful smile from my daughter, one I had never seen before. I know she will remember the day we started homeschooling for the rest of her life..."
If you like this page, do me a favor and SHARE it.  I really want to use our Homeschool Moms Wisdom to help each other by sharing your stories.

---
---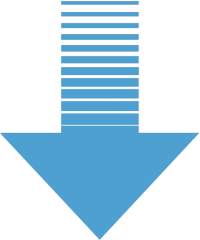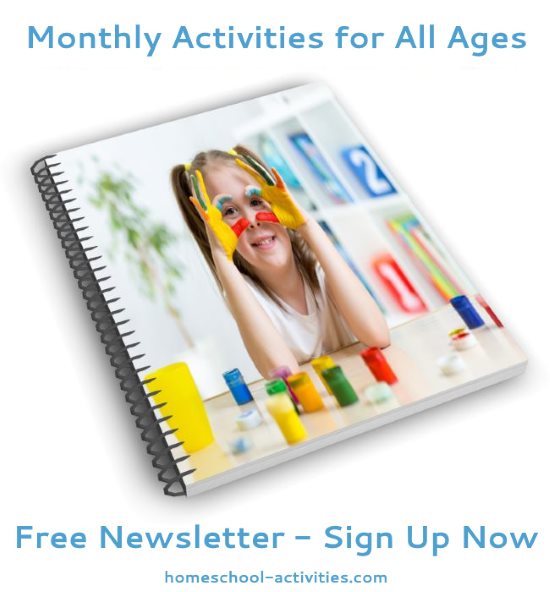 "Just had a look through your monthly newsletter focusing on math. Thanks so much for all the links and ideas. It's brilliant!" ~ Diana      

"Hi....I totally love all your posts and enjoy reading them....the kids love the activities and enjoy them through and through." ~ Bianka