Art Activities For Young Children:
Kids Painting Projects And Fun Ideas

Homeschool art activities for young children are full of ideas to inspire your kids to explore painting in ways they might never have thought of!
Homeschooling art projects for kids come in all shapes and sizes - you'll see what I mean when I ask you to use your feet!

When it comes to kids art activities, it's great if you have lots of ideas to suggest.
All children are different and by having lots of homeschooling projects to try your kids can begin to see why painting is so much fun.
You'll see ideas for:
Hand and feet printing
Straw painting

Tree bark rubbing

Having fun with wax

Young children love art - just watch and see them create!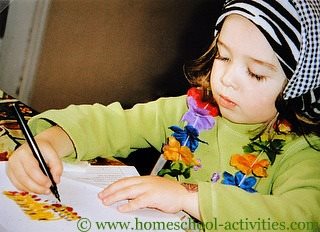 Kids Art Activities
Hand and Feet Printing
With homeschool art activities for young children, it's good to start with something instantly appealing.
You can't do much better than put loads of newspaper on the floor, lay a big sheet of paper on top and get your kids to make hand prints in paint.
That's one of our homeschooling activities our ancestors would have instantly recognized!
Extra fun comes from doing the same with footprints by covering the bottoms of your feet in fairly thick paint.
By the way, homeschooling activities are often best if you join in too!

Straw Painting For Kids

Ideas for the best homeschool projects often come from the obvious things!
If you drip some runny paint on a sheet of paper and blow on it through a straw, you'll make all sorts of weird painting patterns as it spreads across the paper.

Art Activities For Children
Kids Mirror Painting
This is one of those homeschooling activities for young children that works even when your kids are tiny.

Homeschooling art projects for kids often don't need much equipment to create great effects! Have a look at my son William's homeschool exploding volcano and you'll see what I mean.
Take a sheet of paper and fold it in half.
Unfold it and put a splodge of fairly runny paint along the fold and either side of it.
Fold the paper over again and smooth the paper out.
Bingo! Open up to admire a beautiful homeschool painting. You can get ideas for color mixing by putting different blobs of paint along the fold.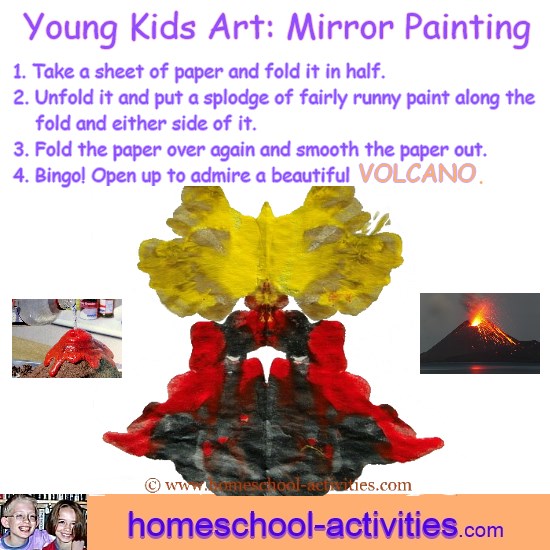 You'll see from the picture above we really enjoy kids experiments making our own volcano.

Kids Art Projects
Homeschool wax painting for kids
If you're trying to find fun homeschooling art activities for young children, you've got science on your side.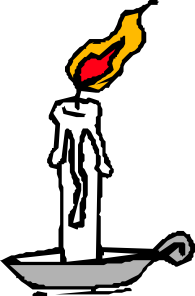 Wax and paint do not mix.
That lets young kids explore ideas which make use of the lovely effects you can get by using the two together.
All you need for these homeschooling kids art activities are some chunky wax crayons.
Young children can just make some simple patterns with a wax crayon on a piece of paper.
Paint over the pattern with runny paint and watch how the paint won't stay where the wax is.
More Art Ideas For Kids
You can use wax for lots of different homeschooling art projects for kids.

Make a painting of a tree bark rubbing by sticking a piece of paper on top of some gnarled bark and drawing over it with a wax crayon. You'll see the pattern the bark makes and you can make your homeschool painting by brushing over the wax pattern with some watery paint.

You can make a colored background to your homeschool wax painting by drawing wax patterns on a sheet of paper and then painting over it.
If you'd like more ideas for art projects for kids, we've got lots of homeschooling suggestions using everything from wallpaper to modeling clay. Check it out here: homeschool art projects.
Something I can guarantee all young children will enjoy is hand art. See how Catherine and William have made rabbits and aliens in our preschool art activities for kids.
Marbling is another one of those easy preschool kids art activities which gives fabulous results. Check out our homeschooling egg decorating ideas.
I hope these kids art projects have given you a taste of some of the ideas you can use to bring art activities for young children to life.
Love this page? Help me spread the word by sharing...
---
Homeschooling › Art › Young Kids
---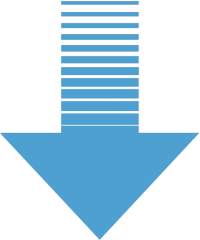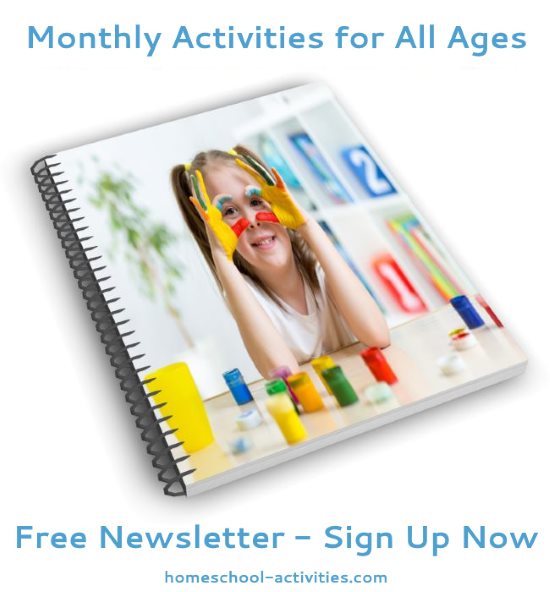 "Just had a look through your monthly newsletter focusing on math. Thanks so much for all the links and ideas. It's brilliant!" ~ Diana      

"Hi....I totally love all your posts and enjoy reading them....the kids love the activities and enjoy them through and through." ~ Bianka