Fall Crafts For Kids
Autumn Art And Craft Activities
When it comes to fall crafts for kids, you've been given a perfect opportunity: all those beautiful leaves lying round calling out to be made use of.
We love autumn crafts for kids and have lots of homeschool art and crafts activities for you to try for all ages.
To get you inspired, have a look at these lovely fall leaf prints made by Jeni and her family.
You'll also see that you can really make some quite fabulous fall leaf crafts just by using what nature has provided.
Here's Jo's picture to inspire you to get out there and start collecting leaves!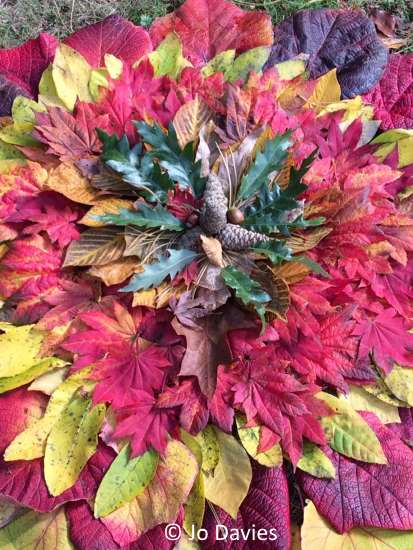 "Fabulous time today at an arboretum: art under the autumn trees."
~ Jo, Courageous Homeschooling Facebook support group

Fall Activities For Kids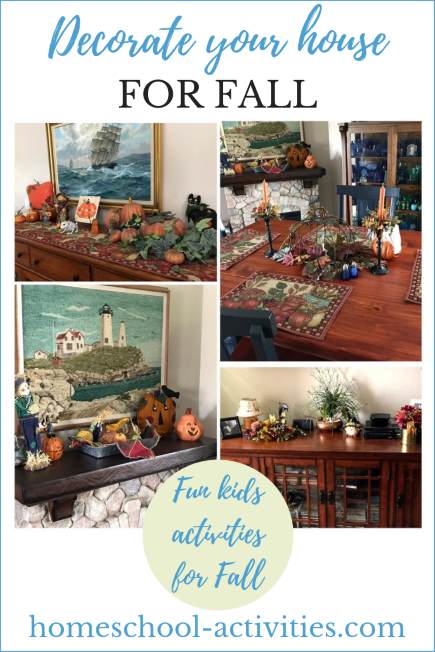 One of the best ways to enjoy fall crafts is to get the kids involved decorating the house.
These lovely displays using carved pumpkins, leaves and natural objects show how being creative and having fun with the seasons is such a beautiful activity to do together.

Fun Kids Crafts: How To Make Paper
Making paper is great for kids art and crafts any time of the year including autumn and we've had a lot of fun doing it in our homeschool. It's one of those homeschooling activities which takes a little time to explain, so I'll pass you over to Stacie's simple but great step-by-step guide on how to make paper.
You can make homeschool paper with kids from quite a young age, but if you're going to try this as one of your special fall activities for kids it's best for High School age. You'll need to press the leaf in to leave an imprint in your homeschooling paper and it can be quite fiddly to get results as good as this.

Leaf Printing
I asked Jeni from my Courageous Homeschooling Facebook support group to share her lovely leaf print activity.
Here she explains how to do it with your children:

Collect some interesting shaped leaves, and if possible press them overnight so they are flattened but not completely dry and brittle. Quickly paint the topside of the leaf with acrylics, place it paint side down on some construction paper, cover with a piece of scrap paper and rub gently all over the leaf to transfer the paint.

Experiment with how much paint is too much or too little, can you get more than one print out of your painted leaf?

When the leaf prints are dry, use watered down black acrylic and a fine brush, or a black paint pen, to draw the trunk and branches of a tree inside the leaf print.
"This is so much fun to do. We make our fall placemats like this."
~ Leigh, Courageous Homeschooling Facebook group

What a simple but beautiful idea for fall crafts for kids. Thanks for sharing Jeni.

Fall Leaf Crafts With Wax
An all-time favorite must be homeschool wax rubbing. Fall leaf prints make such wonderful patterns for autumn art and crafts and they're really easy fall activities for young kids. If you look at our page on homeschooling art activities you'll see how to make a tree bark rubbing, as well as painting with straws and mirror prints. You could add these art activities in to inspire your kids as they go round collecting all the autumn leaves you'll need for fall crafts!
Wax rubbing is simply placing a sheet of paper on top of an autumn leaf and rubbing with a wax crayon. Here's my son William's homeschooling fall art picture to show what you should get: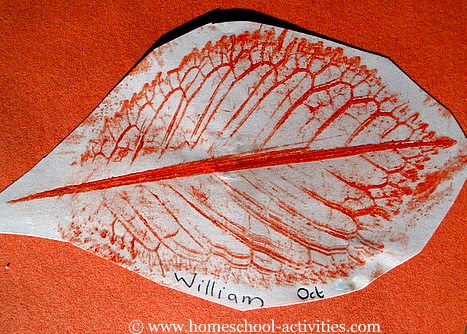 Preschool Fall Crafts For Kids
Another easy and fun way to enjoy all those leaves lying around is to make your own homeschooling autumn tree.
You can make your preschool art as easy as you like; this one has a photocopy of a tree shape for kids to stick their leaves on but you could draw one or make a homeschool autumn leaf collage.
Fall leaf art collages often look best on black paper - it shows off the autumn colors so well.
I'm really fussy about having top quality homeschooling crafts materials when it comes to crafts for kids; however simple your fall crafts for kids they will look great if you get together a treasure chest of good art supplies.
It's often a nice touch to add some gold glitter along with your leaves and something else sparkly which catches the light.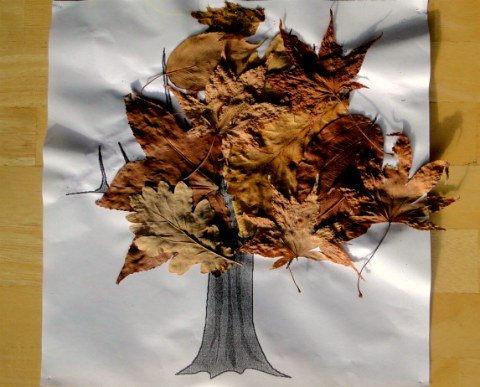 Outdoor Fall Activities For Kids
Fall is the time to enjoy homeschooling activities for kids outdoors! There's so much to choose at this time of year.
Nature activities are one of the things we most enjoy in our homeschool; you can learn so much from what's around you. My page on kids outdoor activities tells you all about animal tracking and how to enjoy those beautiful fall evenings by teaching your kids one of the most useful bush crafts - how to light a fire outdoors. Here are some of our favorite homeschool fall activities for kids:

Fall Animal Prints
Don't forget the mud! Along with the beautiful colors of autumn, you and your kids can enjoy what the rainy days bring by looking out for all the wild animal prints you can find. We love fall crafts for kids which get us making plaster casts of animal prints.
Depending on where you live, you could find tracks from a badger, raccoon, squirrel, rabbit...even a coyote! All you need is to make a circle of cardboard round your print and mix up some plaster of Paris.
Tip the plaster of Paris in, allow to set, brush off the autumn mud - and you have a great activity for fall crafts for kids.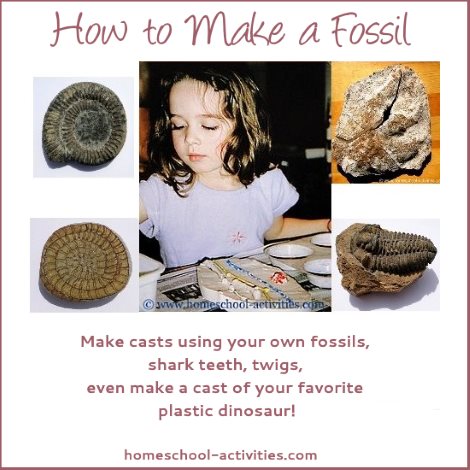 Meanwhile, if you want to get inspired, take a look at our page on how to make a fossil.

You'll see a photograph of the plaster cast we made of a real dinosaur footprint who walked on the beach near us millions of years ago.
So you never know what you'll find when you start trying some of our homeschool fall activities for kids!
Nature's Harvest
No wonder this is the time Bear's get fat! You can invent all sorts of art and crafts activities for kids by collecting what's around you:
Make a homeschool art display using the colors of autumn: red berries, twigs, pine cones and those fabulous leaves.

Fall crafts for kids are always best when they involve eating! Go on a blackberry hunt and make homeschool jam; be a squirrel for a day and harvest nuts.
Homeschool cooking is one of the best crafts for kids (see our chocolate fudge recipe!) and autumn is the time when you can use what nature provides.

Collect objects for a nature table. You can see our homeschooling one here: preschool science activities.
Fall Art Activities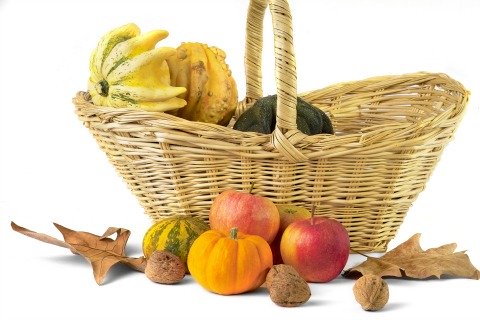 I've only been able to give you a small taste of all the great homeschool fall art and crafts for kids we enjoy. Autumn is one of our favorite times of year, and you can get more ideas for some of the activities you can try in our page on homeschool art projects for kids.
Whatever you choose, fall crafts for kids are great for giving you an excuse to get outdoors and enjoy the nature around you.
Want to remember this? Pin this Fall Crafts For Kids page to your favorite Pinterest board!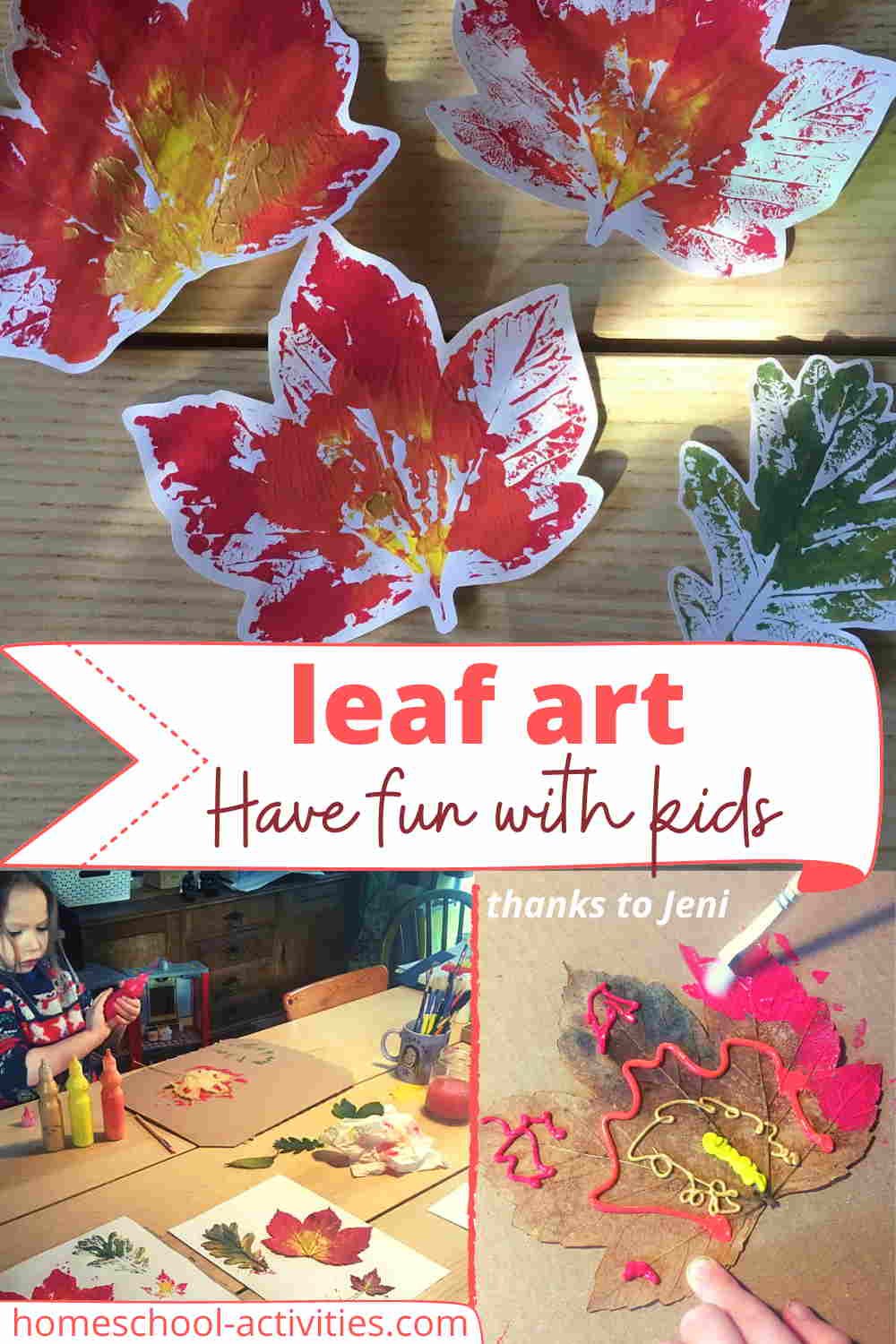 Love this page? Please share it...
---
---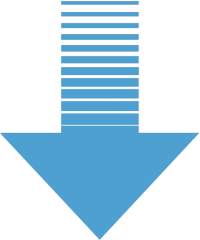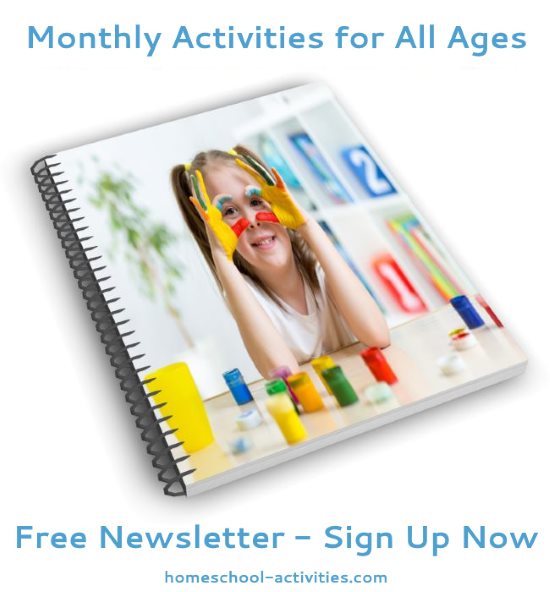 "Just had a look through your monthly newsletter focusing on math. Thanks so much for all the links and ideas. It's brilliant!" ~ Diana      

"Hi....I totally love all your posts and enjoy reading them....the kids love the activities and enjoy them through and through." ~ Bianka