Kids Preschool Art Activities:
 Easy Hand Art

Make preschool art activities easy and fun with hand art.
Your kids will have a great time and end up with lots of exciting pictures to put up on the wall.
What could be better than using hand art as the basis to create all sorts of amazing creatures!
Hand art gives you an easy ready-made template which you can use for free - all you have to do is use some imagination!
We'll show you how to make great pictures using just your fingers and thumbs.

What a simple yet brilliant way to have some fun!

Free Preschool Activities
Homeschooling art activities are a fantastic way to find pleasure in drawing.
If new research is proven right, the more you can encourage your child to be creative when they are little, the more artistic they will be!

I have to give credit to this book:
Please note that the product links on this page are affiliate links so if you buy I receive a small commission at no extra cost to you.
It's full of ideas about how to make use of the shape of your hand to create exciting monsters, birds and beasts.
My daughter Catherine's homeschool hand art pictures you can see here largely come from the Klutz book.
As you can see, all kids need do to enjoy these preschool art activities is lay their hand on top of some paper.
It's amazing what shapes you can create just by using fingers and thumbs.
To add to the enjoyment of these homeschooling preschool crafts you'll need to get a few basic materials.

Easy Kids Crafts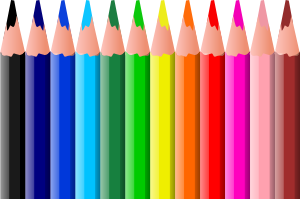 You'll need some good homeschool crayons.

I'm always going on about why homeschooling benefits enormously from having the best quality materials for kids crafts, and hand art is no exception.
Free homeschooling preschool activities don't require many things apart from your hand - but you will need something to draw with!
You'll need some googly eyes too. They're easy to find and you can get them in crafts shops in all different sizes. 
Pompoms always come in handy for easy crafts.
Glue and paper are homeschooling essentials.

Hand Art Animals

Preschool art activities are always best when they spark the imagination, so let's see all the things you can make for free using just your hand.

Snail
Gathering your fingers into a fist makes a perfect homeschool shell, and the head comes from your thumb.
Just add crayon feelers with googly eyes on top.
Then try some fun nature activities!

Rabbit
Mr. Rabbit is really easy and fun too.
If you look at the photo, you'll see Catherine has made her fist into a ball and then stuck out her forefinger and middle finger to make the ears.

Frog

Catherine's frog is simply the outline of her fist.
But hand art patterns are perfect for aliens! I love his antennae, and Catherine's extra-terrestrial frog might even hop.
You can see more frogs in our rainforest activities.

Hand Art Bird
Birds are easy; hand art is perfect for wings - all you have to do is spread your fingers out and draw round them!
Your thumb can make the head, and you can always add wattles and crests with crayons.
Dog
If you look at Catherine's homeschool dog, you can see his ear is her thumb and his lower jaw comes from her little finger.
See she's added a red collar with a bell?

Free Preschool Art Activities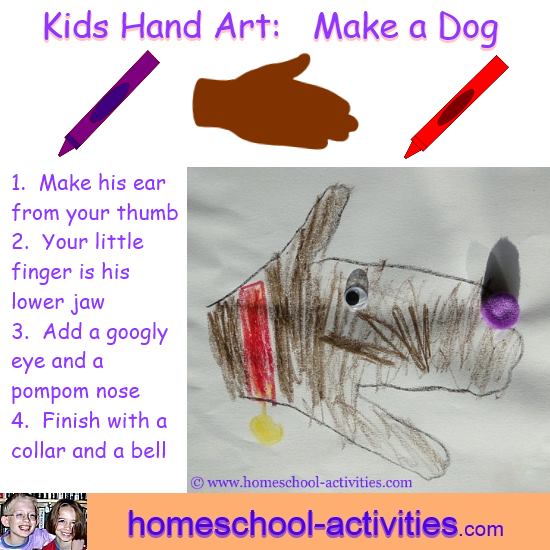 You can use hands not just to draw round but also to draw on! With free kids preschool art activities, that's pretty much bound to happen anyway!
But you can make things rather more planned by using homeschool watercolor markers. Kids love free activities and crafts which involve getting messy, and hands are ideal for faces and animals.
And we can show you how to use marker pens to make beautiful Valentine Hearts too!

If you want more ideas for preschool arts and crafts activities, check out our page on homeschool art projects.
Marbling is another one of those easy preschool kids art activities which gives fabulous results. Check out our homeschooling egg decorating ideas.
And drawing some hand art animals would fit really well in a preschool Zoo!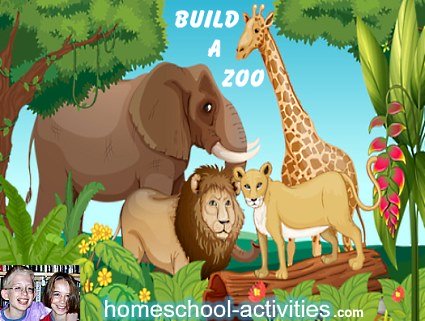 By this time I hope you can see hand art is perfect for easy, free preschool art activities and you can have lots of fun too!

Love this page? Help me spread the word by sharing...
---
---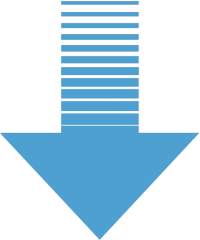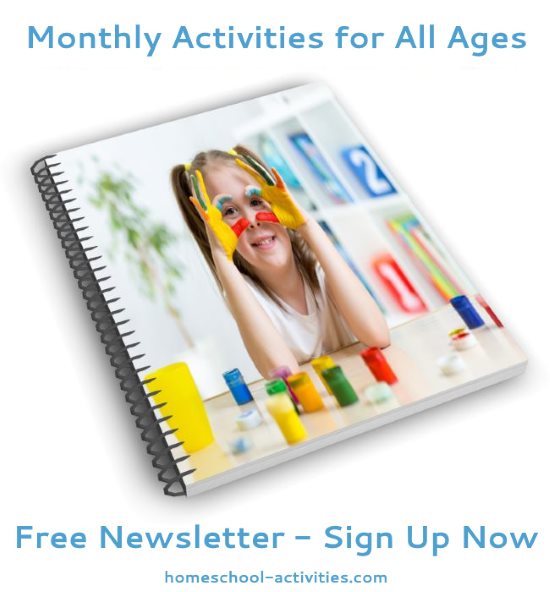 "Just had a look through your monthly newsletter focusing on math. Thanks so much for all the links and ideas. It's brilliant!" ~ Diana      

"Hi....I totally love all your posts and enjoy reading them....the kids love the activities and enjoy them through and through." ~ Bianka