Outdoor Crafts
Outdoor crafts is the best way to learn wood crafts for kids and enjoy nature.
When I was a child, tracking animals and learning how to start a fire outdoors led to a life-long interest in wildlife which I love sharing with my children William and Catherine.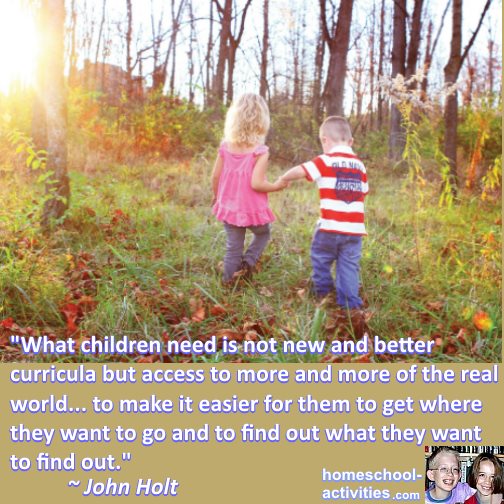 If you can interest your kids in nature by teaching them easy wood crafts you'll be amazed at where it leads.
From camping to bird watching, there are so many outdoor activities to enjoy.
Outdoor crafts are the best way to build a life-long love of nature.
Wood Crafts For Kids
Encouraging kids to enjoy the outdoors can be hard work, as I know to my cost!
I thought kids would naturally want go on walks in the country and see getting wet and cold as part of the fun.
But as my children William and Catherine got beyond splashing in puddles I realized I was going to have to put some effort into making nature enticing.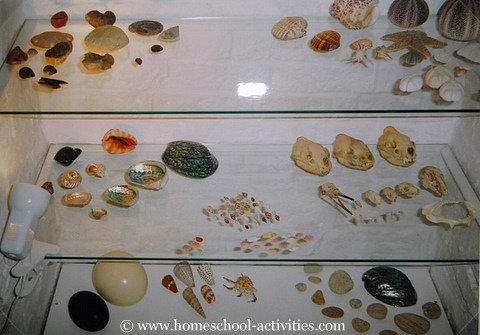 Another way to get your kids outdoors is to treat a walk as a treasure hunt.
You'll find us setting up a nature table and hiding shells and feathers for them to find in a homeschool touch and feel box in our preschool science activities.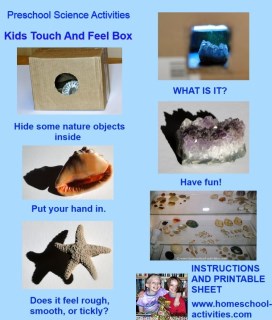 Outdoor Classroom
This site has some great materials to help you enjoy outdoor crafts. You'll find:
Free frog life cycle
Game cards
All sorts of fun downloads about birds eggs and reptiles etc.

Tracking Animals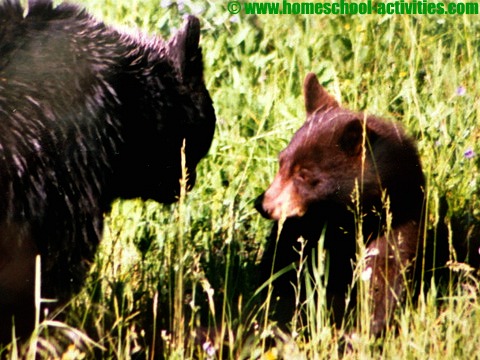 OK so maybe you don't want to start by tracking Rosie the black bear who we met in Yellowstone!
But it does give you some idea of how getting your kids excited by easy wood crafts and animals can lead to becoming a wildlife addict in later life!
Tracking animals is that it's one of those ideal homeschool outdoor crafts for kids.
It gets you all going on a nature hunt (one of those basic instincts I make use of in my page on fun for toddlers), it's relatively easy, nothing runs away and, best of all, it often involves poo.
I love deer tracking and once you start looking closely at the slots they leave you can quite quickly begin to knock out the main contenders, like sheep and goats.
If you can encourage your kids to start becoming a sort of nature detective they will begin to see all sorts of fascinating tracks and signs left by animals.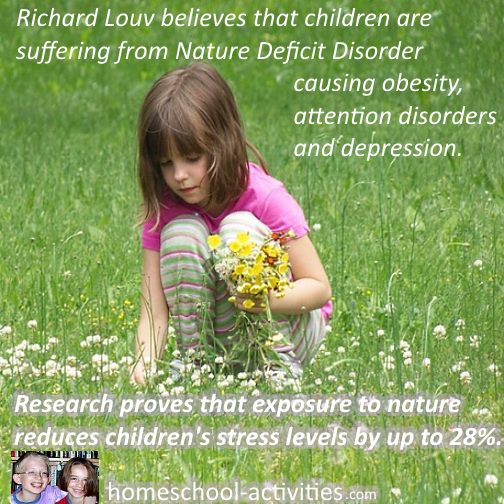 There are couple of US sites to help you. If you click on the tracking animals section at Wilderness College, it shows you how to identify anything from mountain lions to mice tracks and I especially like the way you can find the best locations for tracking animals.
If you're in the UK, Wild About Britain gives you some fantastic help for outdoor crafts and tracking animals. If you join their forum you can ask them to identify mammal tracks and get really good pictures of tracks and signs and interesting facts about wild animals.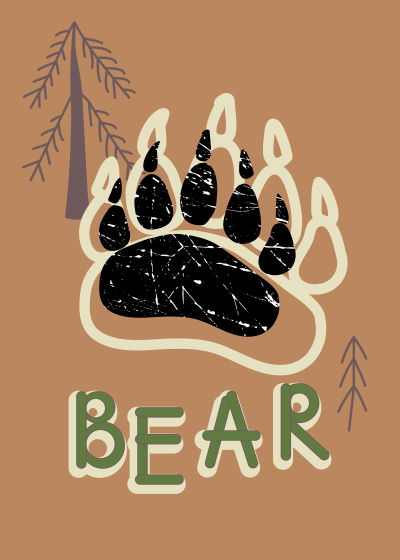 You can add in to your wood crafts for kids by finding out what owls eat by dissecting an owl pellet.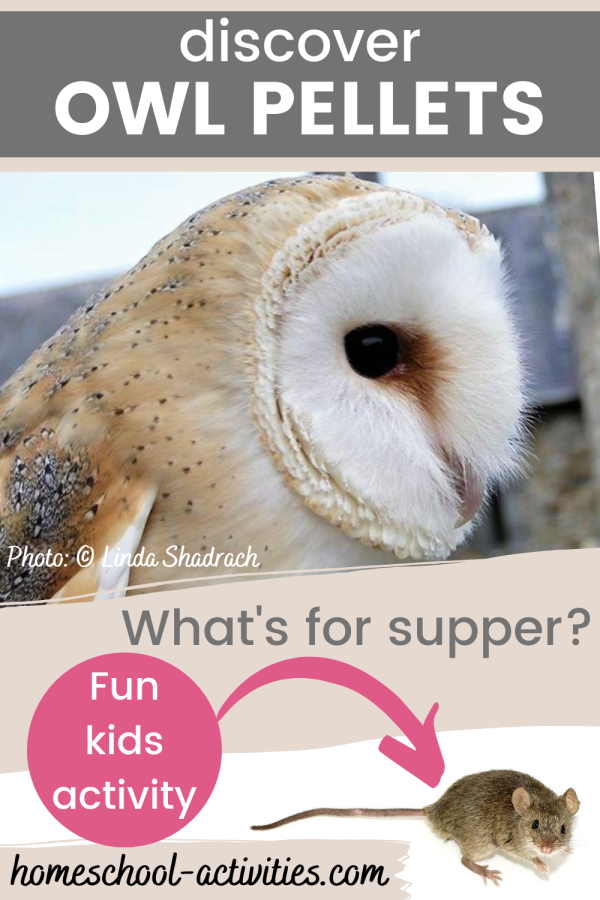 You can buy them sterilized and it's a great way to find out what an owl looks like from the inside!
Tracking animals is great for any time of year, but it's more easy in fall when there's generally more mud around.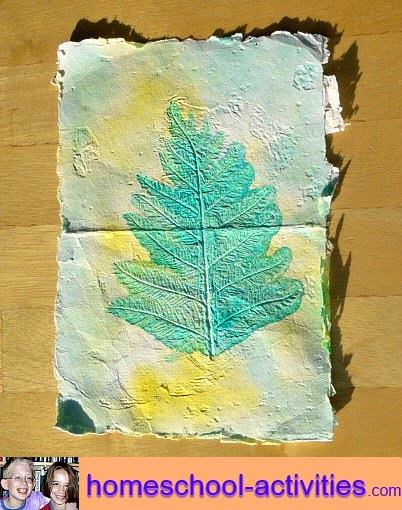 Fall is a great time to start outdoor crafts because you can collect leaves for leaf prints.
You can also use your tracking skills to make homeschool plaster casts of the tracks from the animals you find.

Nature Crafts For Kids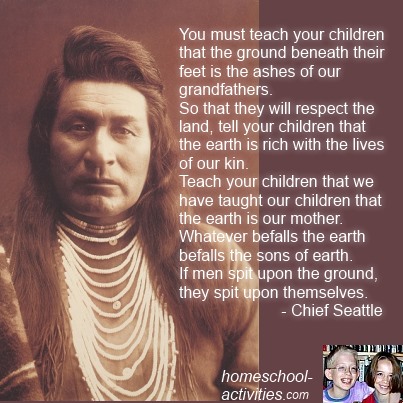 Enjoying outdoor crafts and nature has got William and Catherine really interested in butterflies.
That led Catherine into nature photography. She won the NG Kids magazine animal photograph competition and wrote this page with her tips for kids: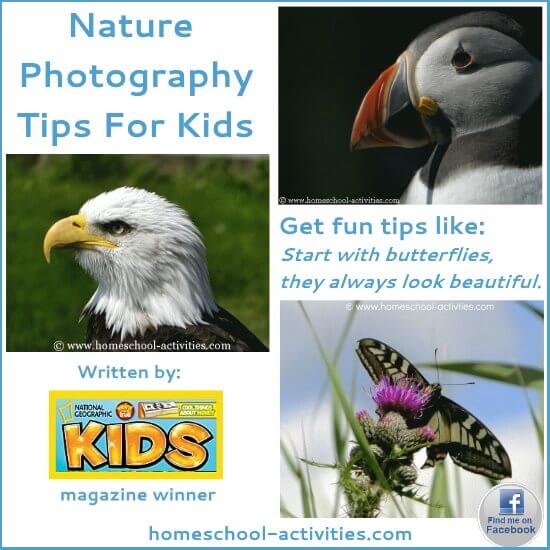 You can see more of her photos on our raising butterflies page.
So who knows where enjoying nature crafts for kids will take you! Outdoor crafts is a subject which has given me a lifetime interest in wildlife and photography.
Passing on a love of nature is one of the best gifts you can give to your kids.
---
---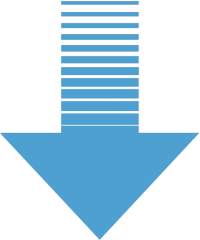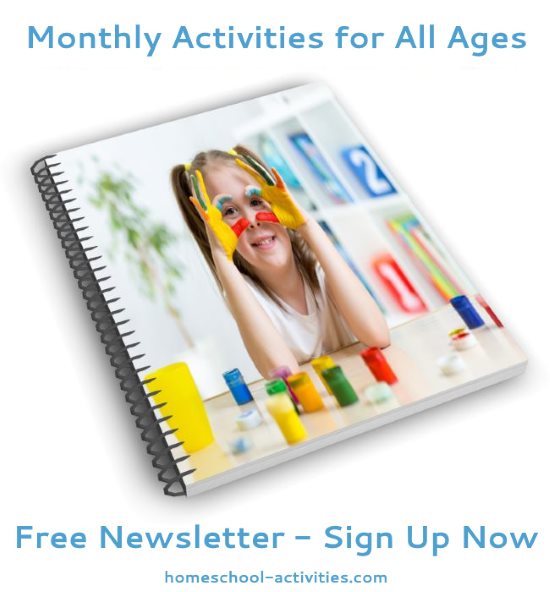 "Just had a look through your monthly newsletter focusing on math. Thanks so much for all the links and ideas. It's brilliant!" ~ Diana      

"Hi....I totally love all your posts and enjoy reading them....the kids love the activities and enjoy them through and through." ~ Bianka