Make A Dinosaur Model:
Crafts With Paper Mache

See how to make a dinosaur! You will learn the techniques which you can use to build your own statue and get to grips with fantastic dinosaur crafts.
This homeschool Velociraptor model is made by my daughter Catherine age 13 with help from her Dad.
You'll be pleased to know you can make your dinosaur model nearly for free!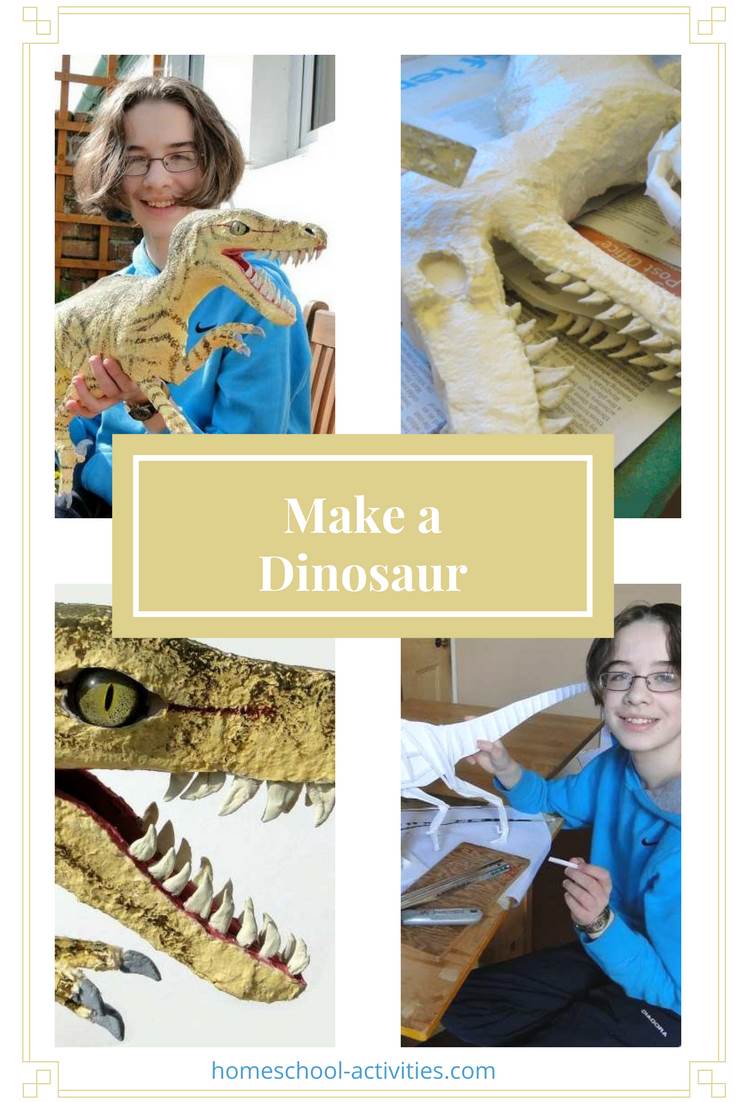 And you'll end up with the most fabulous dinosaur ever!


You can see a video of Catherine making her dinosaur with paper mache here:
Luckily, this dinosaur model only uses four simple materials.

You'll need:
Polyboard (a light foam board that friends often seem to donate!)
Bubble wrap and masking tape
Stuff to make our paper mache recipe
Modeling clay

and

acrylic

paint
Dinosaurs For Kids

If your kids love dinosaurs, you've come to the right place!
You'll find ideas for all ages starting with:
Velociraptor Dinosaur

The first place to start is to pick the dinosaur you want to make.
After Tyrannosaurus Rex, Velociraptor is the world's most famous meat eating dinosaur.

You may know Velociraptors from Jurassic Park - but if so you're in for a shock.
Hollywood decided to add some artistic licence and base their version on the much bigger (and more fierce-looking) Deinonychus...but they thought you'd find that too hard to pronounce.
So the beast you are looking at if you want to follow Catherine's homeschool model is the real Velociraptor.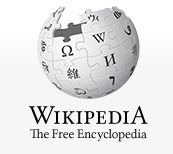 Once you've decided on your dinosaur you need to find out all you can about him!

You can find out lots of facts and some pictures of him on Wikipedia.
If you're looking for kid-friendly Velociraptor facts, you'll find them on kids-dinosaurs.com.


What you'll find out is that you're looking to make a model that is 6.8 foot long.
A bit too big to fit in the living room!

And you'll probably find that whatever statue you choose to build you'll need to scale them down a bit.
The next problem you've got is deciding what your dinosaur looked like!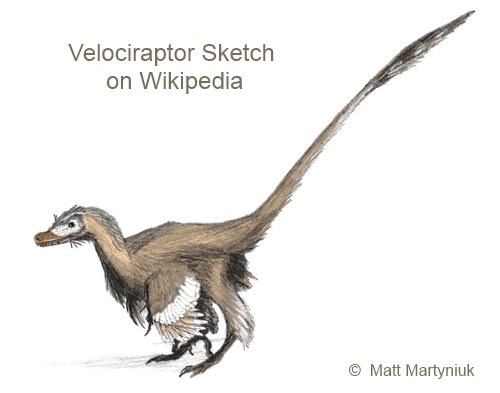 Above is the way Velociraptors look according to Wikipedia.

You'll see a slight problem - Wikipedia shows that Velociraptors had feathers!

Catherine decided that was a bit too hard for her but there's no reason you couldn't have a go.

You're always allowed to make a few design modifications of your own!

Materials To Build Your Own Dinosaur

The first thing to say is that if you want to make a dinosaur you can do it nearly for free.

The only thing that really cost money were his eyes.

This is a crocodile eye which we bought on the internet from a taxidermy supplier.
We thought crocodiles were probably the closest we could get to Velociraptors!

These are the materials you will need to make a dinosaur: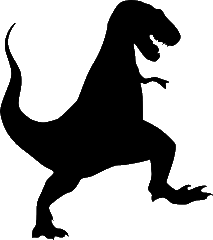 One
Polyboard (a light foam board - ask your friends at work - they often seem to have spare pieces to donate to worthy projects!)

This will make the structure and skeleton of your dinosaur.
__________________________________________________________________

Two
Bubble wrap and masking tape
Bubble wrap you can get from spare packaging material.
You will use this to bulk out your body.  The masking tape holds the bubble wrap.
__________________________________________________________________
Three
Toilet paper, Elmer's (pva) glue, joint compound (polyfiller), linseed oil

We love homeschool paper mache projects and these materials will make the paper mache clay which you will sculpt to form the body.
__________________________________________________________________
Four
Modeling clay, cocktail sticks

for teeth and claws and

Acrylic paint

for painting



You can choose to color your dinosaur any way you want!
How To Build Your Dinosaur

Love this page? Help me spread the word by sharing...
---
---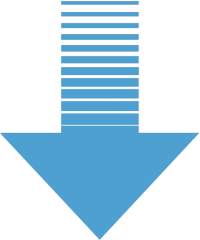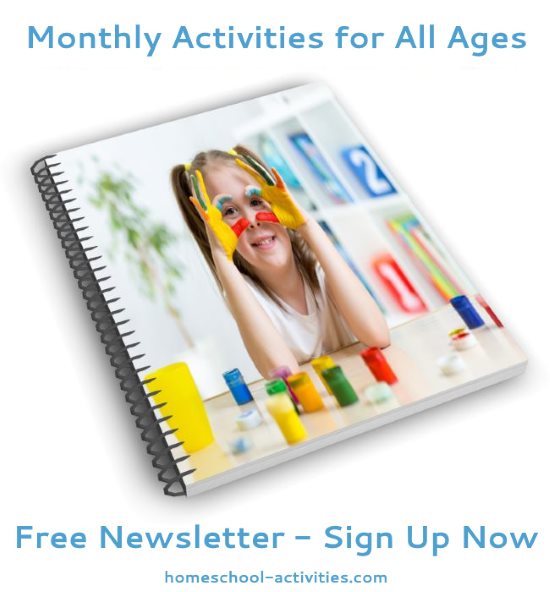 "Just had a look through your monthly newsletter focusing on math. Thanks so much for all the links and ideas. It's brilliant!" ~ Diana      

"Hi....I totally love all your posts and enjoy reading them....the kids love the activities and enjoy them through and through." ~ Bianka