Building Robot Droids
Recycled Kids Crafts
Building robot droids out of household junk makes them one of the best ever recycled crafts for kids.

You can see some of the crafts skills you can use to build your own robot below together with photos of our best homeschool robots.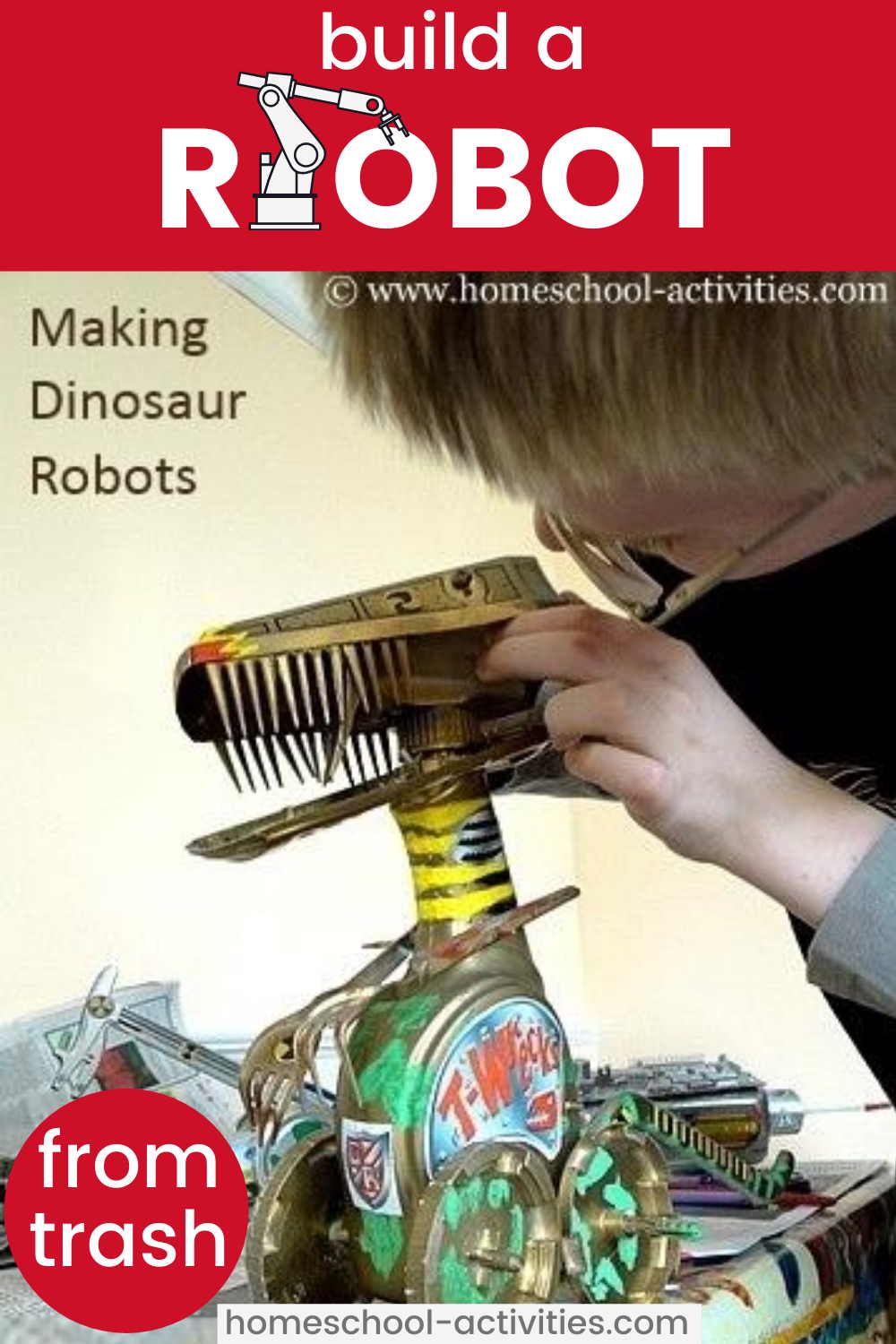 Recycled crafts are one of the best ways for your kids to build a robot. See the inventive use of a trigger action spray bottle for Doberbot's head and how you can use part of an electric circuit board to build Ramjet's back.
Once your kids have got the idea, you can use any household junk for building robot droids.
This page show you how to use paper mache clay to make a velocraptor model.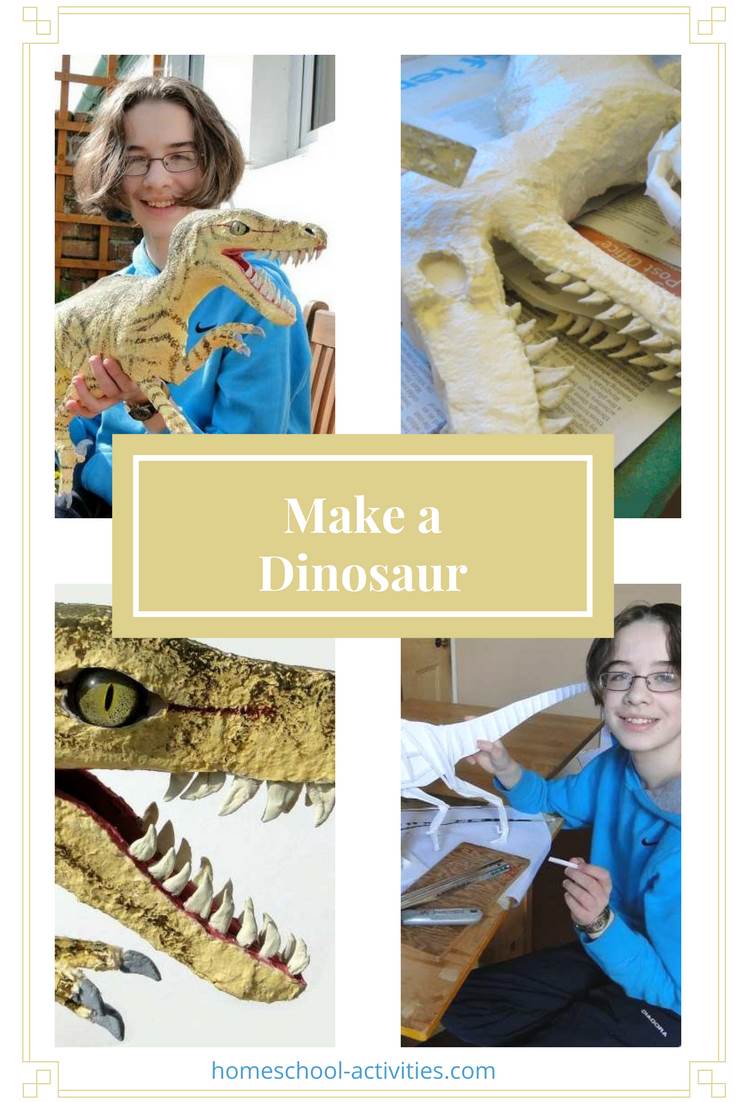 My children Catherine and William quickly moved on to learn how to build their own homeschool robots and we're hoping to inspire your kids to have a go too.
Now I have to be clear and say this is not one of our homeschooling ideas.
We bought a fantastic book called:
Stephen Munzer Making Dinosaur Robots from junk
Please note that the book links on this page are affiliate links so if you buy I receive a small commission at no extra cost to you.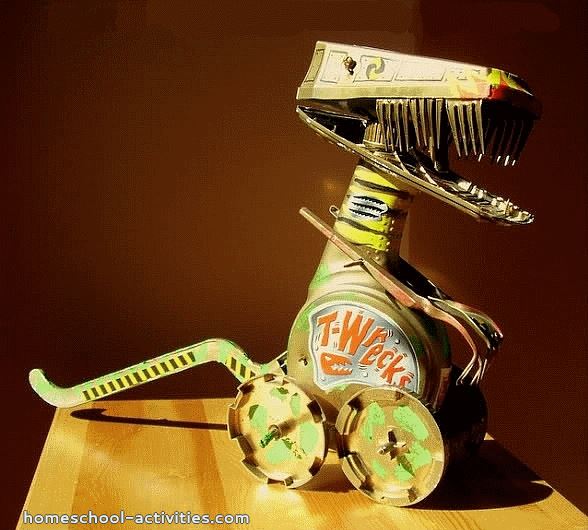 And used the techniques he taught us to make our own simple homeschool recycled robots.
I hope you'll be able to use the same crafts skills to build your own robot!
But I strongly recommend that you buy his book, which has detailed instructions for building all sorts of cool robots for kids.
Once you've had a go at his dinosaur robots for kids, his second book: Making Robot Warriors From Junk by Stephen Munzer will teach you even more crafts skills!
Have a look at the recycled crafts we used in our homeschool and see if you can spot Stephen's Ramjet, Doberbot and TerrorSaw robots.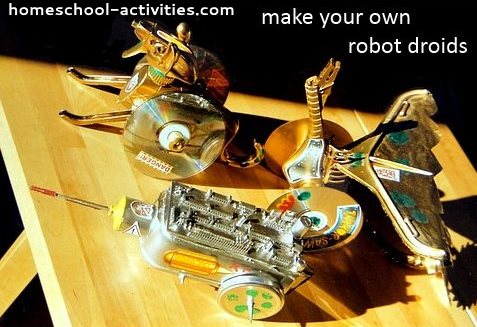 How To Build A Simple Robot
The best way for your kids to start building robots is to click on the picture below, where you can see how to make recycled crafts terrifying by turning them into T-Wrecks.
You'll see a parts list and an outline of the simple crafts skills you'll need to build robots.

Robot Building Inspiration
Here's an example of how inventive use of recycled crafts can turn anything into simple homeschool kids robots!
Catherine's homeschool Squash Droid has a hand cream container body with a medicine bottle squishy lid stuck on the top.
I like the recycled toothbrushes best!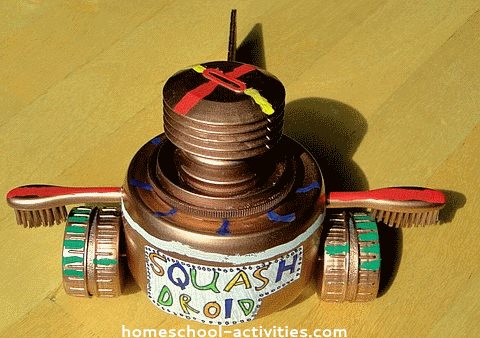 Recycled Crafts
Robot building for beginners is all about choosing the simple option.
When you start eyeing up household junk with a practiced eye, you'll see some things are much easier to build your own robot out of than others.
Cool robot heads are great from trigger action spray bottles - you can see how to make them into perfect pointed heads.
Stephen Munzer's Doberbot has ears which you can build from the ends of a coat hanger.
Another cool choice when you're looking for heads for robots is an air freshener. They come in all sorts of different designs, but that's part of the beauty of recycled crafts! You can adapt whatever you have to learning how to make the best robot parts.
See how Catherine's used a furniture polish lid to make her homeschool robot Robo Spikes.
To help you get more idea of the crafts skills you'll need to build your own robot, she takes you through the homeschooling steps stage by stage so you can see exactly how it's done in our page on recycling crafts for kids.

Building Robot Bodies
You can choose all sorts of recyled crafts when it comes to building robot bodies.
The robot body Catherine's used for her homeschool Squash Bot is harder, because circular things are always more difficult for your kids to get the wheels stuck on.
Something thin and roughly rectangular makes things simple, so get your kids to have a look round for something to recycle. The bathroom is a good place to start!
Try recycling shower gel bottles, toilet cleaners or spray bathroom cleaners - anything that's thin and roughly rectangular in shape will make things simple.
See how Catherine's chosen a plastic head torch body to build her homeschool Ray Droid.

But it's always good to refer to the expert! See the recycled crafts you can use to build Stephen Munzer's kids robot, Ballistosaurus.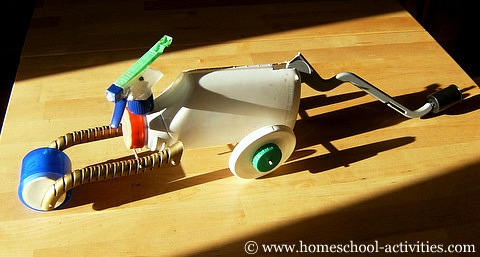 Seeing how to build your own robot is much more simple when you can see the parts actually being fitted together, as William shows with this running repair on T-Wrecks.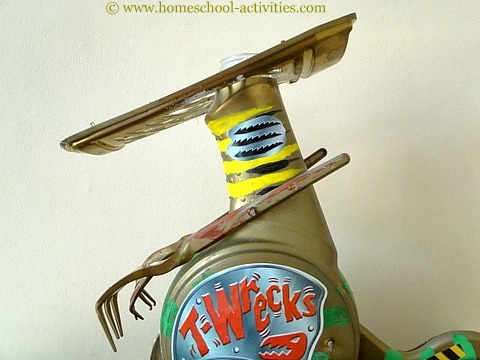 The crafts skills your kids will learn for building robots will come in handy with all sorts of other homeschooling craft projects. You could try:
Using your recycling crafts skills to turn a shoe box into a homeschooling kids diorama.
Getting inspired by our dragons to make a dragon out of junk.

Trying out some of our homeschooling crafts. 
Whatever parts your kids choose, I hope you can see that building robot droids gives you lots of opportunities to bring recycled crafts to life!

Where Would You Like To Go Now?
Click on the picture to go to the page.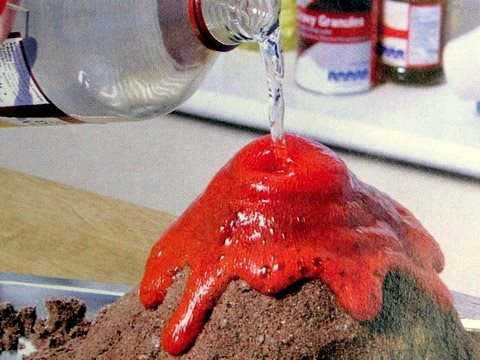 Love this page? Help me spread the word by sharing...

---
---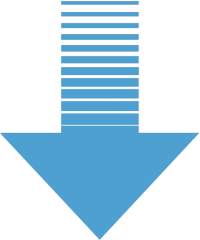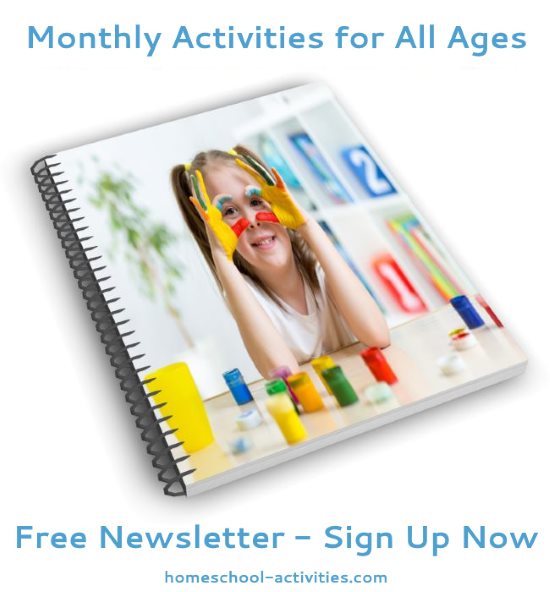 "Just had a look through your monthly newsletter focusing on math. Thanks so much for all the links and ideas. It's brilliant!" ~ Diana      

"Hi....I totally love all your posts and enjoy reading them....the kids love the activities and enjoy them through and through." ~ Bianka