Dragon Crafts For Kids
Fun Dragonology

Our homeschool dragon crafts for kids activities spring from a delight in dragons and everything you can do with them.
Come and learn Dragonology and find out how to draw your own dragon with our easy step-by-step drawing tutorial.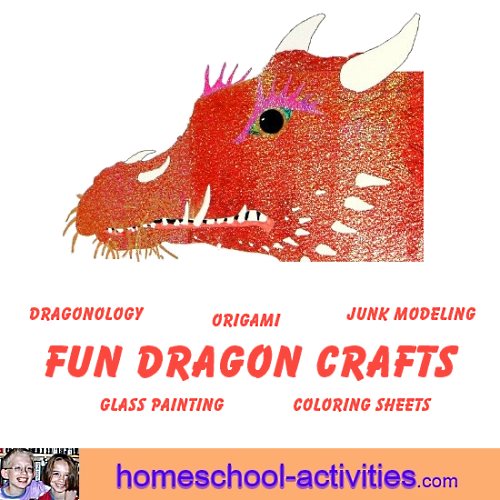 You'll find all sorts of homeschool crafts for children of all ages, from collecting treasure to looking after baby dragons and folding origami to make one.
Dragonology For Children
This project is inspired by Ernest Drake's Dragonology series, which gives a ready-made basis for all sorts of homeschool dragon crafts.
Just look at those taming spells, flying techniques and tracking signs – who says it's just children who know how to enjoy themselves!

US

If you have the Dragonology books you're already well ahead in learning the art of Dragonology. Here are some great dragon crafts for kids so you can become your very own Dragonologist.

Paint A Dragon Rock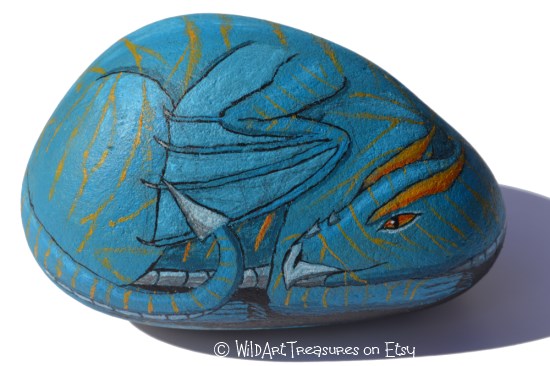 Painting pebbles is always a wonderful craft! 
Catherine has her own Wild Art Treasures shop on Etsy selling wonderful rock animal paintings, including dragons. 

Dragons are particularly good for kids to paint on rocks because you can use the shape of the rock to help.

You can see some kids rock painting tips here.
You can also have a go at making dragon totems out of polymer clay (called Fimo in the UK).  Any sort of dragon shape will work well, and you can decide on what special powers to give your dragon.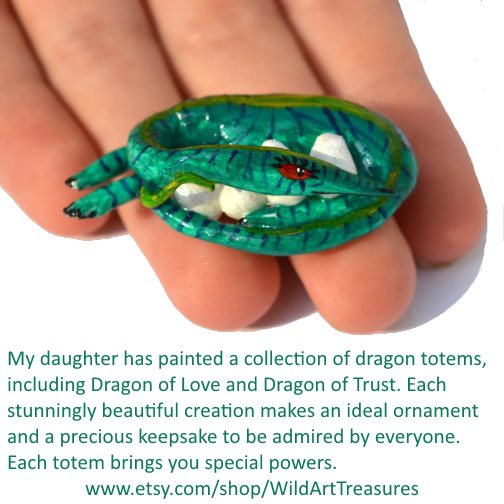 Write A Dragon Story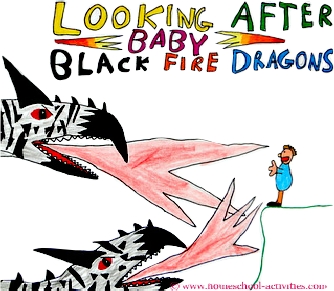 Homeschool activities like this one are ideal for practising writing skills! We've got lots of free kids story printable worksheets for you to try.
You'll find one which is just ready for you to write called Keeping Baby Dragons.
You can print out (just click on it and a pdf will open). There's also A Guide To Dragons for older children.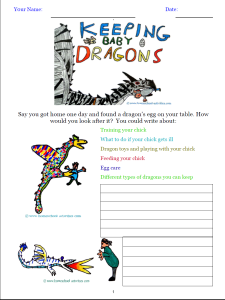 Learn How to Draw Dragons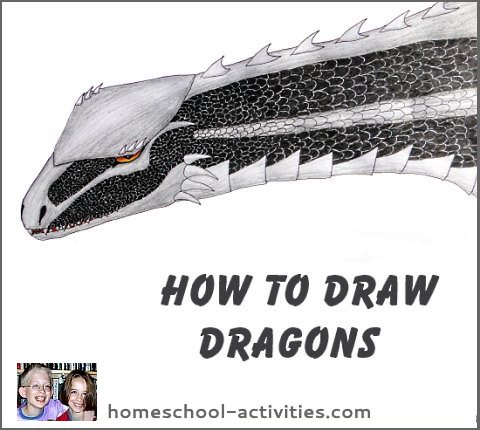 My daughter Catherine has a secret: as a gifted child artist herself she can show you tips to help teach your child to draw.
See how she uses triangles for tails and adds a slanted line above the eye for a mischievous twinkle!

Catherine's become an accomplished Dragonologist and has been tracking and taming them since she was four. You'll find her fantastic homeschool kids dragon coloring pages which you can download and use for free.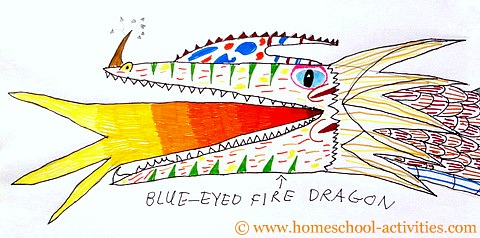 Make A Dragon Out Of Junk

This is one of those homeschool kids crafts activities which is surprisingly easy to do at any age.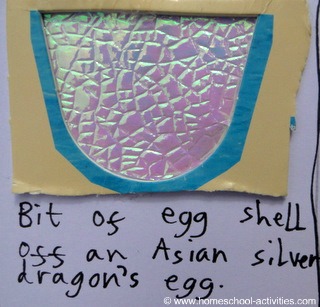 Why not invite some children round of mixed ages (plus their parents) and get them to make one with you? We had great fun using a shoe box for the head, gold material for the wings and coffee cups for the tail.
Other useful body bits for dragon crafts:
Cardboard boxes, different shapes and sizes; old material (sparkly red for flames, leathery for wings); plastic containers; corks (teeth); foam; muffin cases (scales).
They're all great props to add to the fun of homeschooling dragon crafts activities.

Collect Treasure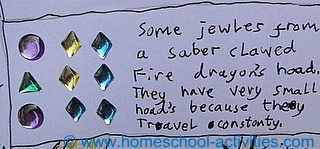 All dragons love treasure. Why don't you go round the house and collect some of Mom's?
You could make your very own hoard and put it in its own special homeschool treasure chest.
Catherine found some Frost Dragon skin on top of the record deck. The male Indian sail fire-breather is attracted to ear rings and the Asian silver dragon obviously likes a very cosy lair: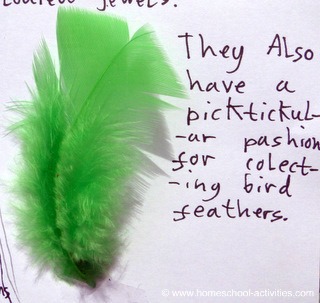 Make an Origami Dragon
Origami is really nice to add in to your dragon crafts for kids. Here's an origami dragon puppet you can make.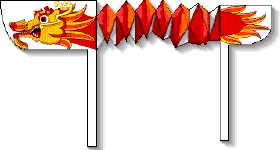 Glass Painting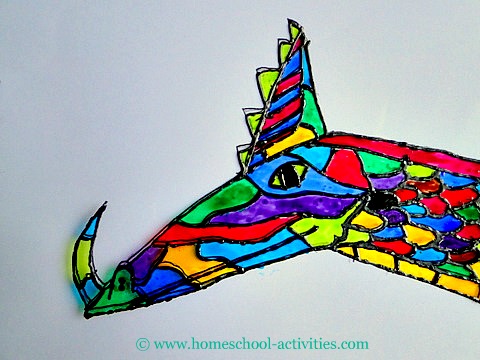 Glass painting crafts kits are easy to get and one step on from window art. You just need to draw a simple design on paper, similar to Catherine's.
Put a sheet of homeschool acetate on top and follow the lines with black relief to outline them. You can fill in the design with glass paints from a crafts shop.
Kids Dragon T-Shirt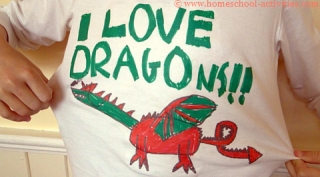 Dragons make ideal subjects for fabric coloring pens. There are many different sorts of coloring markers you can get from crafts shops, and dragons are great models because they are generally brightly colored and come in all shapes and sizes.
This is my son William's homeschool Birthday present to Catherine.

Make A Dragonology Model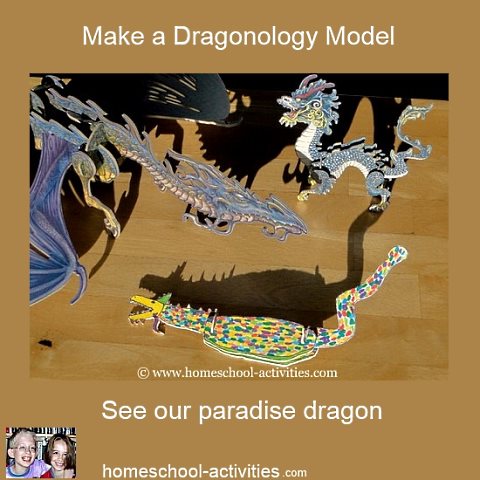 You can see how to make your own homeschooling dragonology models.
Based on the Dragonology books, Catherine's designed her own models out of card so you can create flying model dragons perfect for making a homeschool mobile.
We've got lots more homeschool models you can try if dragons aren't your thing. How about learning how to make a junk robot with our creative homeschooling activities?

Make A Dragon Lantern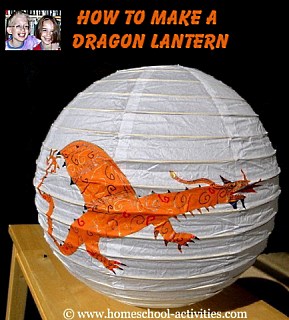 Once you've learnt how to draw dragons, you can use your homeschool Dragonology crafts skills to make a magical dragon lantern, perfect for homeschooling art activities for children.
You'll see in our next page on homeschooling dragon crafts that you can use the fantastic dragons you've drawn for some extra special homeschool activities making lanterns.
That way you can enjoy dragons every night when you go to bed!


Best of all, I hope that learning Dragonology and finding out how to draw dragons has shown how dragon crafts for kids can add a lot of fun to your life.

Love this page? Help me spread the word by sharing...
---
Homeschooling › Dragons › Craft Activities
---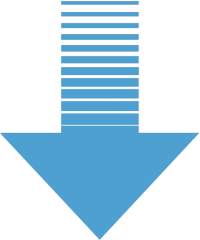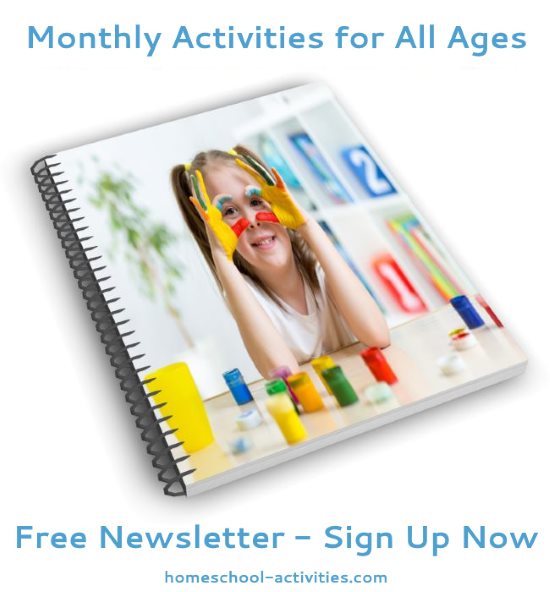 "Just had a look through your monthly newsletter focusing on math. Thanks so much for all the links and ideas. It's brilliant!" ~ Diana      

"Hi....I totally love all your posts and enjoy reading them....the kids love the activities and enjoy them through and through." ~ Bianka