Drawing Dragons
Tips For Kids

Our tips on drawing dragons for kids come from gifted child artist and homeschool Dragonolgy expert Catherine. 
Dragons have been my daughter Catherine's favorite since she was five and she uses her experience to show you her top tips for how to go about creating your own best friend.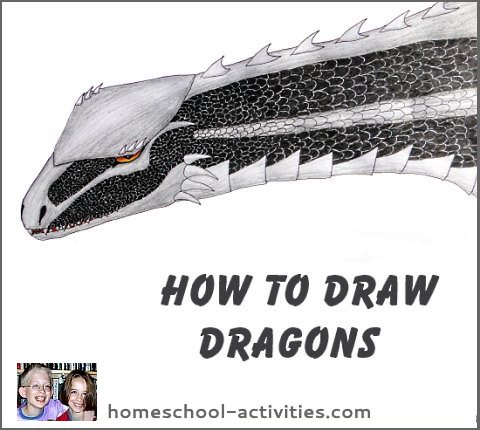 My daughter Catherine was specially commended out of 2,500 worldwide entries by the famous wildlife artist, David Shepherd, and her work exhibited in the Natural History Museum, London.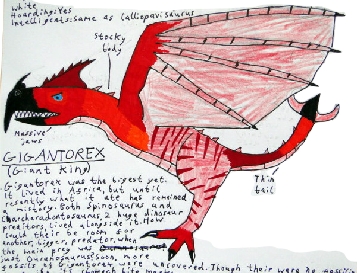 The great thing to remember is that you can't go wrong. You can't draw a dragon which someone else thinks doesn't look right.
In fact, the more weird yours looks, the more likely it existed!


How to Draw Dragons
Here are some things to think about to help you get started:
Choose whether your dragon is from the ancient, medieval past (as pictured in fairy tales), or purely from fantasy. You'll see lots of different species to draw in the Dragonology series.

Does yours have an Oriental influence? Chinese dragons are considered particularly lucky.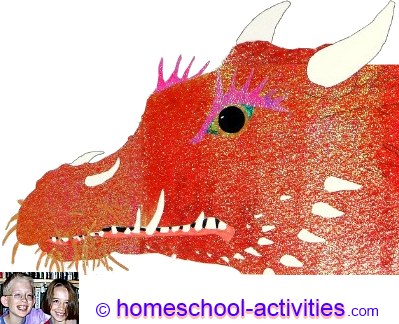 Decide where your dragon comes from – does it live in the cold, icy, North or the green, lush, rainforest? You can see dragons from all over the world in the Dragonology books.

Boy'ds forest dragon comes from Australia's rainforest, though if you look at our homeschool Rainforest for Kids activities, you'll see it's really a type of lizard.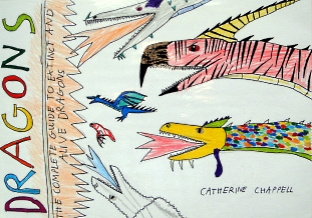 Step By Step How To Draw A Dragon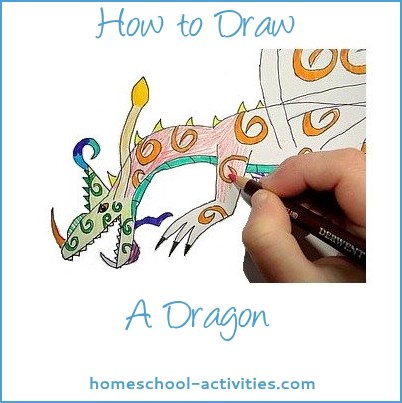 If you want some help starting to get the basic dragon shapes on paper, have a look at our homeschool dragon drawing tutorial.
You'll find some brilliant kids tips for drawing dragons, including adding a slant above the eye for a mischievous homeschool twinkle!

Drawing Dragon Guidelines


When you've got a basic dragon shape on paper, you can begin to think what else to add. Does your dragon have:
Wattles or a head-crest?
Horns or claws?

Two or more wings?
What about legs?
Catherine's Australian Goblin dragon has four heads and her Cat dragon has four legs – plenty of room for variety.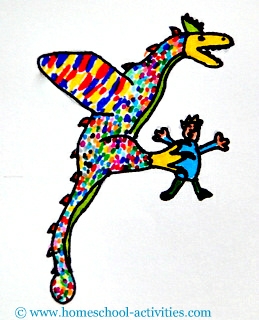 The key to learning how to draw a good dragon is to get it all hanging together in a way which makes some sort of sense.




Our free dragon

kids coloring pages

are a great place to start.

Try looking at How to Draw books of similar animals and, of course, checking out the Dragonology books.
The most important feature in learning how to draw dragons is the head. If you can get the eye in the right place you're well on the way to a convincing drawing.


Dragons' eyes are often placed quite far back, sometimes as far as the ears/crest.

Use materials to enhance your drawing. Iridescent paper is great for shiny, vibrant scales; pipe cleaners make nice whiskers.

Mixing crayons and felt-tips often gives good coloration, but, since many dragons tend to be rather brash, gel pens add extra brilliance.

Dragon Totems

Dragon totems are a wonderful way of extending your drawing skills into three dimensions.
They also give you the chance to give your dragon special powers!
You can find Catherine's collection of dragon totems, including Dragon of Love and Trust, in her Wild Art Treasures shop.
They each come with a scroll granting their owner special powers and make a beautiful ornament to treasure. 

Dragonology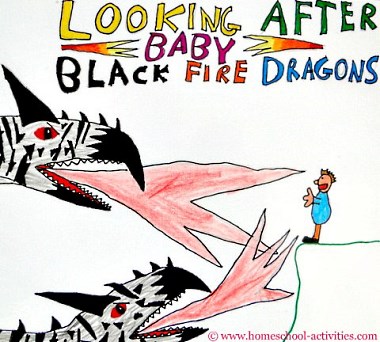 Of course, learning how to draw dragons is only the start.
You'll see from our kids dragon crafts page all sorts of kids activities you can try:
Write a dragon story
Try glass painting
Make an origami dragon
Design a T-shirt
Best of all, you can also decorate a paper lantern like this: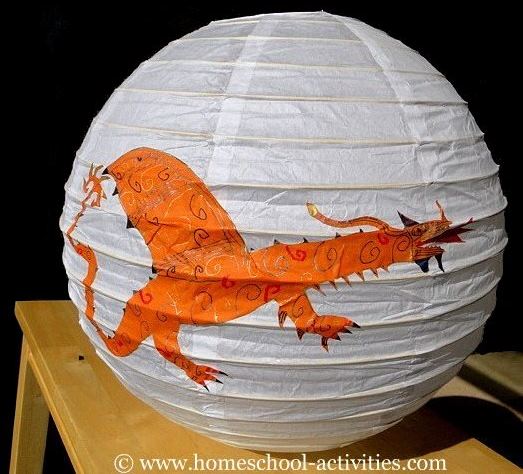 Other pages you might like: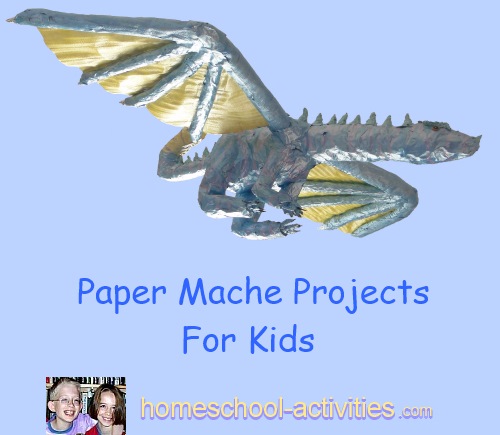 We hope we've encouraged you to see that drawing dragons is all about using your imagination!

Love this page? Help me spread the word by sharing...
---
Homeschooling › Dragon Drawing › Tips
---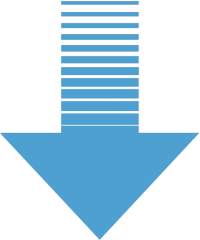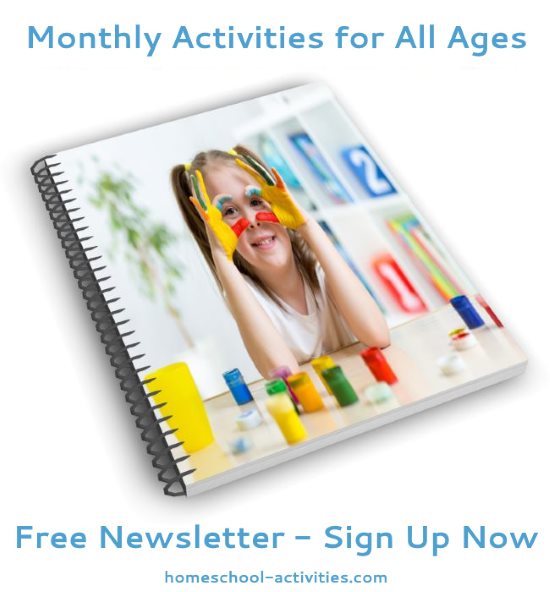 "Just had a look through your monthly newsletter focusing on math. Thanks so much for all the links and ideas. It's brilliant!" ~ Diana      

"Hi....I totally love all your posts and enjoy reading them....the kids love the activities and enjoy them through and through." ~ Bianka