Summer Activities For Kids
Ideas For Pebble And Rock Painting

Painting pebbles makes for perfect summer activities for kids.
From butterflies to sunsets, our homeschool ideas will inspire you to see rocks as works of art waiting to be discovered.
But we find in our summer homeschool that kids need a few ideas to get started before they can see the potential lying on the beach.
So we've come up with lots of homeschool ideas so that your kids see rock painting as one of the highlights of the summer.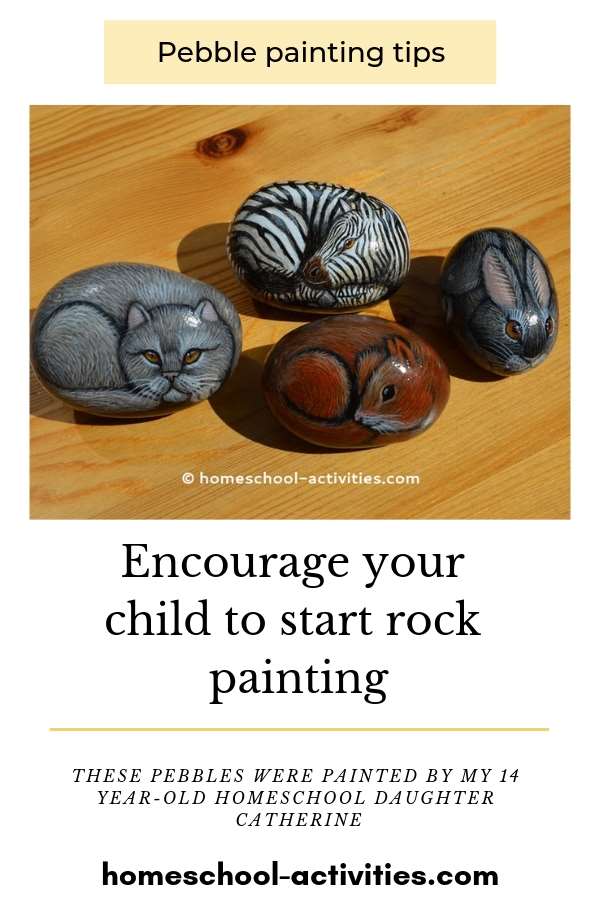 Pebble Painting Tips
One
You can pick rocks which have shapes that suggest an animal and incorporate those in your design.

An easier alternative is to choose pebbles with a flat smooth surface so it's more like having a piece of paper to draw on.

Two
Paint some pebbles with light acrylic paint first as a base layer. It makes it easier to paint on because stones can be too dark to show up colors.
Three
Use our homeschool dinosaur kids crafts project to inspire your children to try finding a pet dinosaur on the beach! Dinosaurs are ideal for pebble painting because there's lots of scope for imagination.
Four
Put out lots of different media for your kids to try painting pebbles with - wax crayons, pastels, water colors, acrylics, even pencil - they all have different effects.
Five
Sunsets are easy and always look great.

Six
Ladybugs are very popular, as are hearts and rainbows.  Try using dots and wavy lines.

Seven
Paint on an acrylic sealant or varnish to protect your pebble when it is finished.

Eight
Finally, don't forget butterflies. Their wing patterns make them beautiful subjects as you'll see on our butterfly crafts page.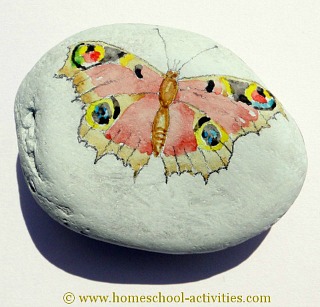 Kindness Rocks

Here are two lovely ideas to make rock painting really special.

"My partner manages our local rock painting hide and seek group. People paint rocks hide them in public places for others to find and rehide. It's a bit of fun.
What started off as some homeschool art saw my daughter end up with her face on the front page of the local paper with her rocks lol."
~ Becca, Courageous Homeschooling Facebook Group
What a great idea.

Angie has another brilliant suggestion for summer activities for kids - or anytime of the year!
Join the Kindness Rocks Project, paint your pebbles and spread kindness across the world as unsuspecting recipients discover your creations!

"It seems rock painting has taken over all of our craft time. We are really into the Kindness Rocks movement right now where we paint rocks and hide them for others to find.
We put our group name on the back and people can post the found rocks to Facebook and we get to see how far they travel.
One lucky lady had a rock found by a woman visiting from Australia and she took it with her all over the US,  posting photos of the rock.  Then she took it home with her to Australia and whenever she travels she takes pictures of the rock over there too!"
~ Angie, Courageous Homeschooling Facebook Group

Homeschool Summer Activities For Kids
Pebble painting really can be one of the highlights of summer activities for kids.
Next time you're on a walk, try getting your kids to hold rocks and pebbles in their hands and see what's hiding.
Lin Wellford's book on The Art Of Painting Animals on Rocks has step-by-step tutorials on how to paint everything from snakes to ladybugs:
UK

Please note that the book links on this page are affiliate links so if you buy I receive a small commission at no extra cost to you.
Looking at the shape of the rock is a great way to get inspiration.
Even simple dots and stripes can be very effective.
Even better, this is one of those summer activities you can do while you're sitting on the beach!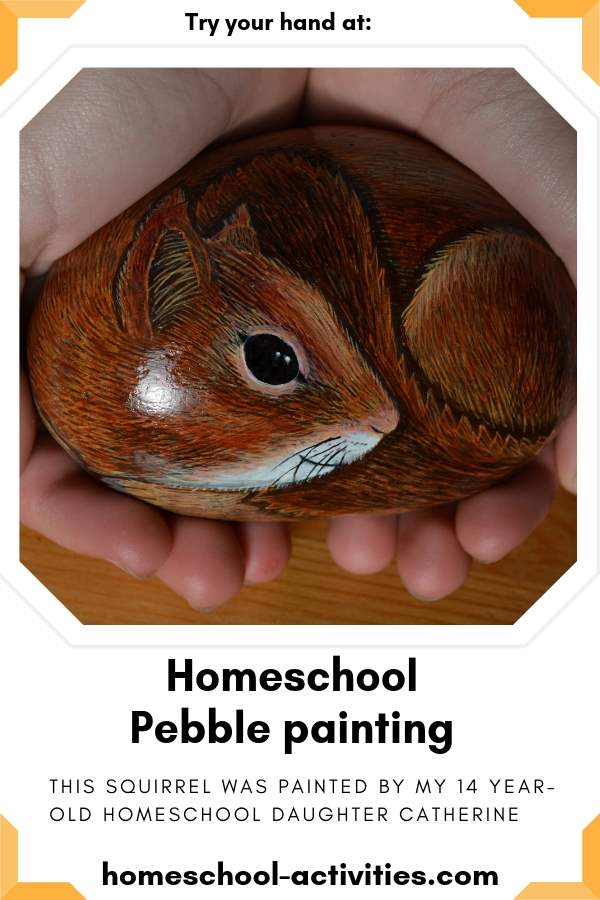 Love this page? Help me spread the word by sharing...
---
Homeschooling › Ideas › Pebble Painting
---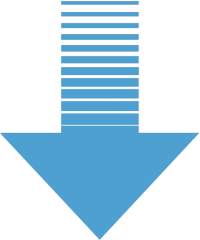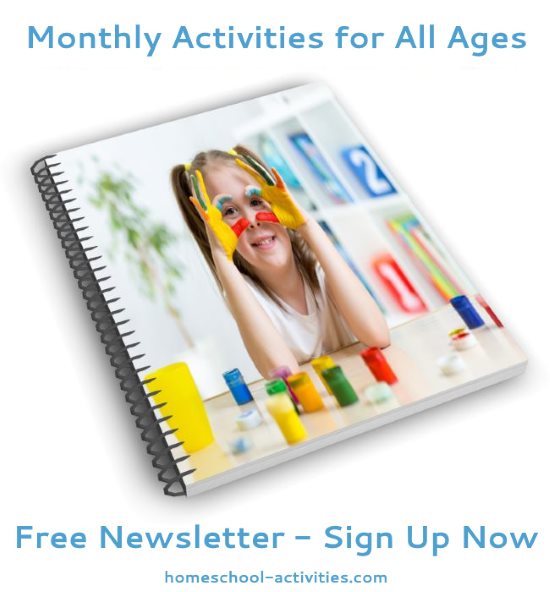 "Just had a look through your monthly newsletter focusing on math. Thanks so much for all the links and ideas. It's brilliant!" ~ Diana      

"Hi....I totally love all your posts and enjoy reading them....the kids love the activities and enjoy them through and through." ~ Bianka