Second Grade Math Activities
Fun Hands On Math Games For Kids
Second Grade math activities are perfect to help your child get to grips with numbers, especially when you get to make your own Top Trumps card game!
The idea behind all successful Second Grade math activities and games is to build maths into your child's favorite activities.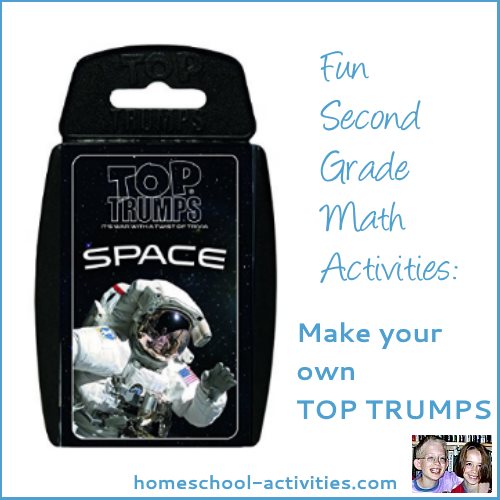 So you can't get much better than learning math hands on by making your own card game!

Math Games For Kids
TOP TRUMPS
TOP TRUMPS have to be a hit for homeschool math games for kids in Second Grade.
There are so many different subjects to choose! From space and skyscrapers to Star Wars - they're all popular. They're also great to make homeschooling fun maths for kids!
One of the great hands on maths activities for Second Grade is to use them to make your own set of homeschool TOP TRUMPS.
It's easy and fun to do; all you have to do is pick your child's favorite hobby and make a set of cards about it.
In the process you can sneak loads of maths into homeschooling Second Grade - painlessly!
You'll know that TOP TRUMPS works by getting kids to compare facts about a particular subject. The highest number fact in a category wins.
You need to help your child decide on the categories they are going to use.

TOP TRUMPS works by having 5 or 6 categories per subject; weight, length, height and age are usually good ones (depending on what you choose!) but you want some fun maths ones too.
My daughter Catherine chose BIRDS as her subject and added a category called: 'killer rating'. Swallows scored 2.5 - they must have had those flies really scared!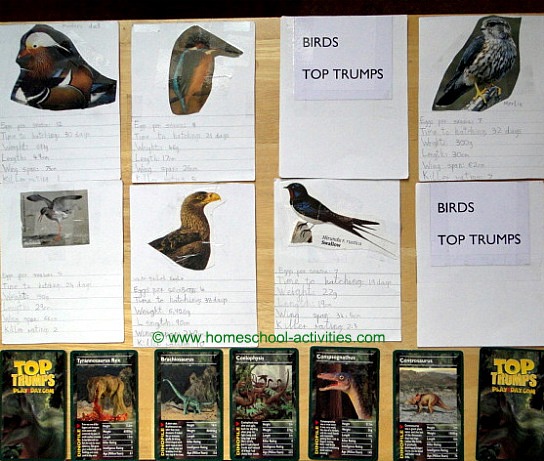 Intelligence rating is another fun maths category you can add to this homeschool game; T-Rex scores 9, whereas poor old Stegosaurus gets a measly 1!
It helps if you get hands on too and help homeschool by doing some of the boring bits - like cutting out lots of blank cards for your child to use.
It looks more professional to have printed TOP TRUMPS labels on the card fronts. It's also good if you can find some pictures for your child to stick on them.
With a bit of hands on help, your child will not only get lots of practice in different measurements and comparison but do something really exciting and difficult - make a homeschool maths game that really works. Better still, they get to play it with their friends.
Hands On Math Activities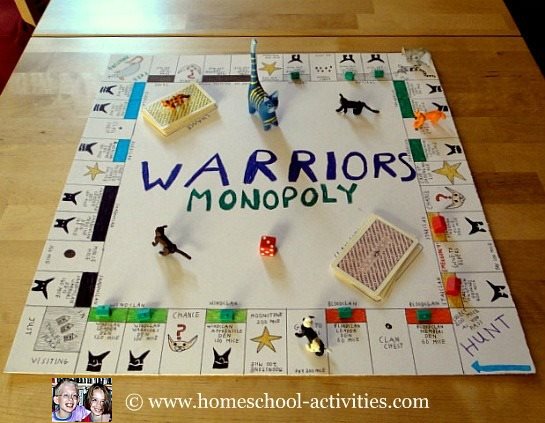 Make A Board Game
There's even a blank Monopoly set you can buy which you can turn into your own game.

Homeschool Time Clock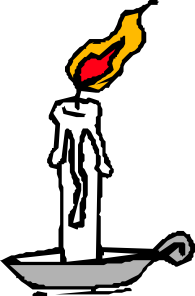 Making a homeschool time clock is another one of those fun Second Grade math activities. Homeschooling math games for kids that involve blowing out candles are definitely fun maths!
You need a candle and a watch.
Mark the candle and see how long it takes to burn down to the mark.
When we did this in homeschool, it took my son William's candle 30 minutes to burn 0.5cm.
You can then create your own homeschooling Time Clock. Mark the candle in segments of time and watch it keep time all the way to bedtime!
Free Printable Clock Worksheets

If you'd like some free printable clock worksheets to help with second grade math activities, Donna Young has ones which help teach the time.  You'll find:
Draw the hands on the clock

Blank clocks and write the time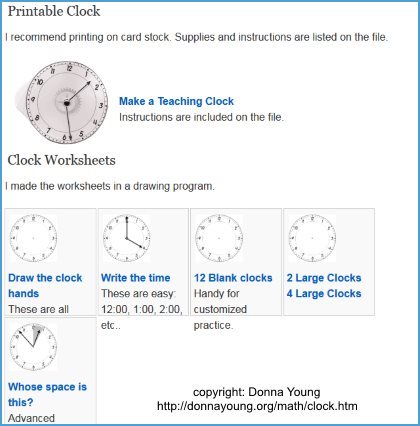 Kids Math
There are lots more suggestions for hands on maths activities and homeschooling games in our pages on:
Ideas for kids First Grade Math.  Meet the locals by doing a homeschool dog survey in your local park, get out the Lego and start making your very own homeschool models from scratch - they're all hands on fun maths for kids and ideal activities for Second Grade.
Third Grade Math.  Fun maths for kids with our favorite homeschooling board games.
Second Grade math activities and games are a real opportunity to have fun with numbers; have a go and see for yourself!
Love this page? Help me spread the word by sharing...
---
Homeschooling › Fun Math › Second Grade
---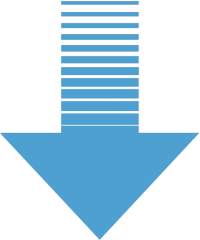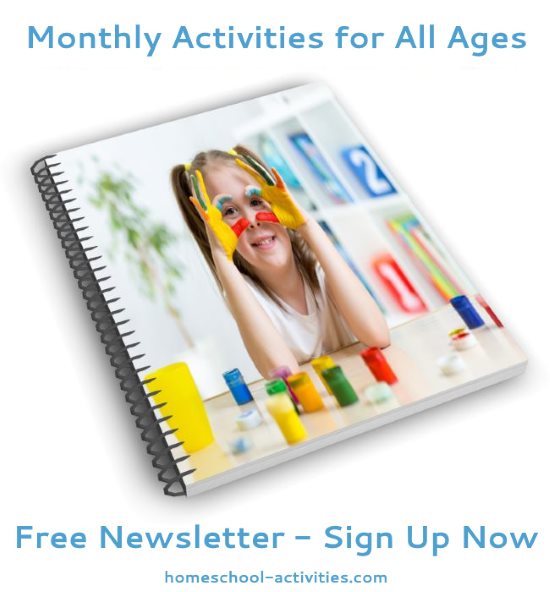 "Just had a look through your monthly newsletter focusing on math. Thanks so much for all the links and ideas. It's brilliant!" ~ Diana      

"Hi....I totally love all your posts and enjoy reading them....the kids love the activities and enjoy them through and through." ~ Bianka