Kids Creative Writing Tips
Activities, Ideas And Prompts
Find inspiring creative writing tips for kids based on my experience as one of the very few second generation homeschooling families.
You'll find these ideas are just what you need if you've got a reluctant writer on your hands. I know because I had one!
Writing can't be forced but if you have lots of interesting activities, prompts and ideas up your sleeve you are much more likely to find the right spark to light the fire.
The most important creative writing tips I can give you are all about doing anything it takes to get kids wanting to write.
N.B. This video had 1,500 views on Facebook and reached 4,616 people

"Thank you so much. I didn't realise how stressed I'd been about this very issue until I saw this and burst into tears!!" ~ Emma

"Super! So inspirational. X" ~ Sharon
"Brilliant- thank you." ~ Jackie

Once the desire is there, everything else will follow.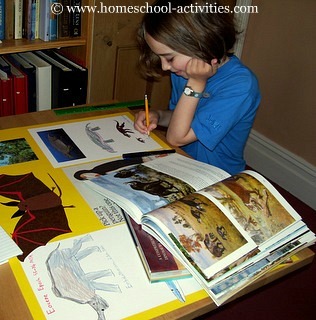 "The test of good writing, after all, is not whether it obeys "the laws of grammar," but what it sounds like...The fact is, as a glimpse at many a learned journal will make plain, that many of our most highly educated men write extraordinarily badly,"
(John Holt, How Children Learn.)
You'll find lots of ideas and activities which encourage kids to decide using a pen is fun in our page on kids writing ideas, including: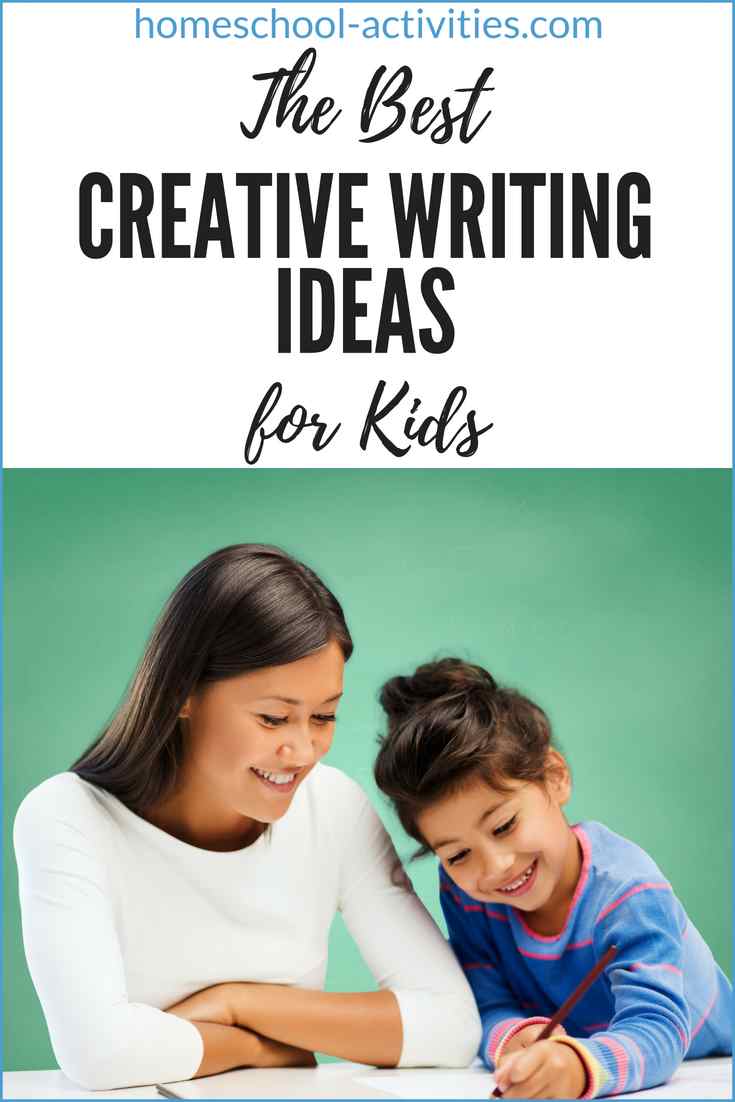 Keeping a kids blog

Trying out activities inspired by the ever popular TOP TRUMPS which  covers Math and English at the same time!
And if you're looking for a way to improve your kids handwriting, look at this page for ideas and inspiration.
Creative Writing Tips
It does seem that boys tend to be more reluctant writers than girls.
At least that means my son William isn't alone! He really hated homeschool English and it was impossible to get him to do anything at all.
So I do understand how hard it is if you're being faced with rotten spidery scribbles - it is difficult when you're confronted so publicly with something which reflects poorly on your child's ability.
But I think the most important in my series of creative writing tips is:
Don't force kids to write if they don't want to.
This is hard advice to follow, and I'm guilty of not being great at this myself, especially when it came to sending Thank You notes!
Help! My child can't write is a question I often get asked, so you will be reassured to see what my facebook fans have to say.

Creative Writing Process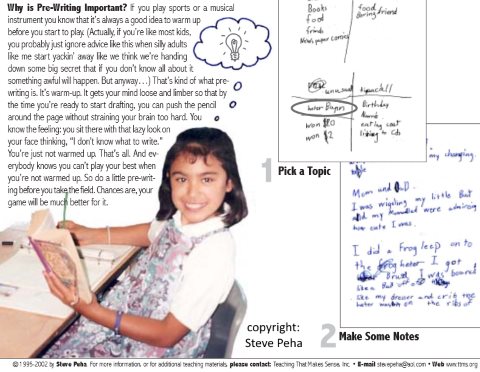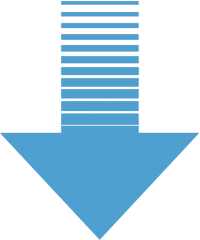 There's an interesting free printable booklet which takes you through the stages which can help encourage kids to write at www.ttms.org.
It's 35 pages long and has some helpful tips.

Creative Writing Suggestions
I'm a great fan of prompts and activities which encourage the little and often approach. Using a pen is a motor skill and if you do a little bit at a time you can build up gradually. A short piece is much better than nothing at all.
Another of my creative writing tips is that anything that encourages kids to start writing and feel pleased with themselves will help in the end. What about ideas and activities like:
mazes
crosswords
something factual - a shopping list or a recipe for example

Creative Writing Prompts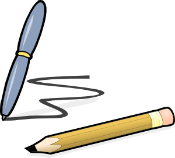 We've got lots of homeschool kids writing prompts here. See our homeschool ideas for:
Fantasy maps.
Scrapbooking.
Homeschool animations.
Having a Pet Pal.
Creative Writing Ideas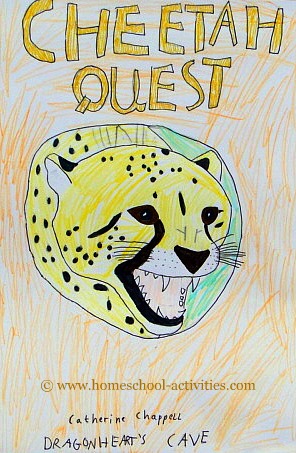 If you want to find good creative writing tips, have a look at what books your kids like reading and use them as prompts to build a story.
Some simple homeschool ideas to start might help.
Can your child re-write a chapter in their own words?

Try adventure stories. These activities seem to really appeal to kids.
In my daughter's Cheetah Quest four cubs have to lead some cheetahs trapped in a barren country to a new home and on the way they have all sorts of adventures with blood lions, fang leopards, and snow weasels.
What adventure stories do your kids like? Can you build some prompts round one of them?
A good start for younger kids is an adventure picture story.


Another of my creative writing tips for older kids who really don't want to write is to try out voice recognition software.
I haven't tried this personally, but it is one way you could try to overcome a creative writing block. You still have to tell the software to do all the punctuation so you will be practicing some grammar and more importantly your kids can get on with being creative and have something to show at the end.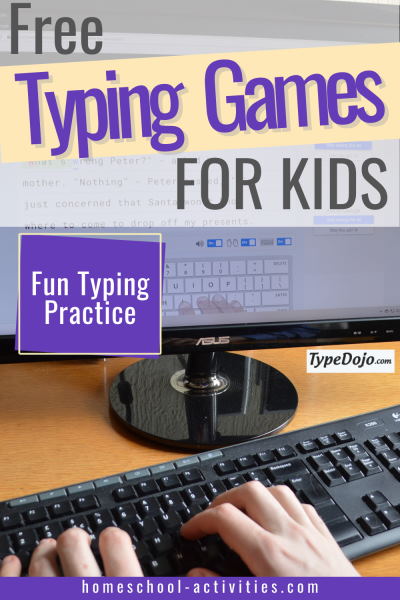 A great way to encourage enthusiasm for English is typing. Typing really helps makes things fun, and these free typing games allow your child to pick up an essential life skill without having to worry about how to write.  Being able to type quickly and accurately is one of those skills that's an enormous advantage right the way through from exams onwards.

Creative Writing Activities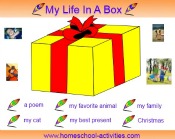 Exciting creative writing activities can inspire even the most reluctant writer. We show you one of our homeschool ideas called My Life In A Box.
Whatever your kids choose to write about: - their top ten likes, their pets, songs - you should find the perfect prompts for all sorts of creative activities.
Tips: you could pick a famous person's life instead and see what your kids come up with. We chose James Cameron and that led us to the lands of Avatar and all sorts of creative possibilities.
A good thing to remember as your kids get older is that, when it comes to exams, it's quality not quantity that counts.
I hope these homeschool creative writing tips, activities, ideas and prompts will encourage your kids to see how much fun writing can be.
---
---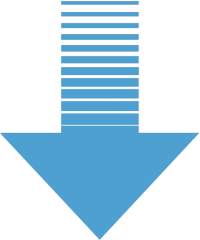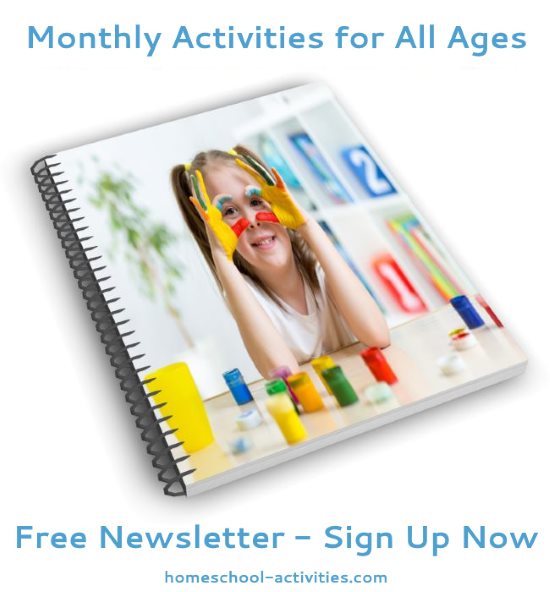 "Just had a look through your monthly newsletter focusing on math. Thanks so much for all the links and ideas. It's brilliant!" ~ Diana      

"Hi....I totally love all your posts and enjoy reading them....the kids love the activities and enjoy them through and through." ~ Bianka