Beat Dyslexia
Homeschooling Success Stories

Find out how to beat dyslexia with these real-life homeschooling stories of success.

When you're homeschooling it's good to know that you are often better able to beat dyslexia than if your child was in school.
After all, the great advantage of homeschooling is that you can change the way you teach to suit your child's individual needs.
And if you look here at the signs and symptoms of dyslexia, it's clear that the one thing that's similar about children with dyslexia is that they are all different in the way they learn!
Part 3 of the The Courageous Homeschooling Handbook covers teaching reading, writing and math as well as help with dyslexia, autism and anxiety.
You will see what works - and what doesn't - when it comes to helping your child beat dyslexia and see how homeschooling can transform your child's life.
Please note that the book links on this page are affiliate links so if you buy I receive a small commission at no extra cost to you.
Homeschooling Proof Of Success

Here are extracts from The Courageous Homeschooling Handbook so you can see homeschooling proof that you can beat dyslexia.

I have two children who are dyslexic.  I wish I had taken them out (of school) sooner to be honest.  My son who struggles the most is now able to read along with his sisters who are both 4 and 5 years his senior....
He has come on in leaps and bounds.

~ Claire, Courageous Homeschooling Handbook

You can see ideas for teaching methods and the best free websites which have worked best for homeschoolers here.

Allie's Beat Dyslexia Story

My son is dyslexic, dysgraphic, and has severe anxiety (which we worked on through therapy and now is just plain old anxious).

Workbooks - HA! He could not do them - it was too much.

So what did we do? We tossed all the written, all the reading ALL of it. We did audio books.
Know that dyslexics learn a bit slower (at first).

For example- our son - we pulled from public so he homeschooled 4th through 8th grade.
He just started high school Monday - and is in ALL advanced placement classes and scored a perfect score on the entrance exam.
OK - he could not read when we started. He could not do math because he couldn't read the word problems and he reversed numbers. He actually did "his math" right but it didn't match the problem.

In the fall of 6th grade - he was doing 3/4th grade work. Slow and steady, slow and steady and as this mom panicked and lost faith.   I just accepted that my son would be slower and I'd have to be OK with that but we kept plugging.

Soon into mid 6th grade he began to pick up on it. He went to the library and got all the graphic novels he could lay his hands on that were fun to him. He loved history - so non-fiction graphic novels and poof he was reading - comic book style books that were educational.

Then we discovered the BEST thing- he was listening to audio books at a much higher than his grade level like I am talking Tom Clancy books- and we went to the library and found similar type books (intrigue, historical intrigue etc) in the TEEN LARGE PRINT section - and he was reticent. MOM I can't read. I'm like DUDE try this...and he began to read because with enough white space and large FONT he can read.

And it took off from there.

As his confidence grew he began to catch up and between 7th and 8th he blew through Khan academy and finished all his math, he did English like a boss and when did he learn to write an essay?????? JUST THIS PAST MARCH...I got him a writing tutor and in less than 2 months he went from producing 5th grade level work to 9/10th grade level.

Dyslexic kids and any kid with learning issues goes slower and then they CATCH UP.

YOUR JOB - to instill in him self confidence.  That he is DIFFERENT NOT LESS.  (Every time I said that to him he was like "MOM YOU ARE RIDICULOUS!" - but he smiled each and every time.)
I am sitting here crying - not because I'm sad but because I am beaming with pride.
Beaming with pride that my son - my anxious- dyslexic, dyspraxic kid is a success and it's because he did it - NOT me. My job - and I did it well - was to instill confidence, NEVER GIVE UP - and when I dropped him off on Monday to 9th grade - I said "Kick ass and take names kid!" And he laughed....

YOU GOT THIS. YOU GOT THIS MOM and so does your kid!!!!"
~ Allie, Courageous Homeschooling Handbook
Dawn's Beat Dyslexia Story:


We are still working our way through slow and steady, trying to find what works...She needs to be relaxed, any panic whatsoever and she freezes (this is what happened in school, especially when there were judgemental attitudes), so reading is done in an enjoyable way, such as out in the garden in warm weather, over a pot of tea, or snuggled up together on colder days.
I found that reading through her interests, nature books or especially cookbooks or restaurant menus while we are out is a great motivator! Simple lists are fantastic for her.
Pages that are artistically clever or cluttered with too much fancy writing and design can still throw her...I often need to get her to slow down to look at the whole word, because after the initial letters she can throw in a word she knows that starts with the same.
We do phonics lightly, because if she concentrates on sounding out too much she gets disorientated and...loses the meaning. If she gets stuck, she will sound it out; if that doesn't work, I usually run my finger under in and read it out to her, and let her continue with the story. ...Passages that she seemed to struggle with, I usually go back and re-read to her in a relaxed manner so that she can get the meaning.
She has been reading Ladybird books and Dr. Seuss' Cat in the Hat and Fox in Socks. No book is too simple and I show her MY enjoyment of Dr. Seuss' rhymes. A whole lot of laughter there!
Tricky words can be pinned on the wall in a game of 'snowball fight,' where a soft ball or rolled up socks can be tossed at the word called out. I don't let her struggle, if after she tries and doesn't get it, I read it and point to it, she can throw, and we can continue. No pressure.
Really, no tips, I just try to find ways of reading and playing with words that are fun.

Writing is another thing, so at moment she dictates to me, or writes next to me while I listen to her writing it down out loud (so I can note what the words are on a scrap paper before she forgets what it is she is writing, it can often be a jumbled mix!), so we are working on writing too!
Her reading has really come on, and she can stumble, pause, read, through a page or two of Harry Potter.  And, of course, I do family story time, I read a lot of harder level books out loud, such as Harry Potter and Charlie Bone, Pop Whizz Bang articles, so she is exercising her thinking skills and giving her access to higher level literature, ideas, plots, characters, and really for the pure joy of reading!

~ Dawn, Courageous Homeschooling Handbook
Finally, Suzanne has the brilliant advice which will really help you beat dyslexia:


Find an older dyslexic child that has a positive attitude about their differences.
An older role model who views their difference as a gift.
This made a world of difference for my kiddos.

~ Suzanne, Courageous Homeschooling Handbook
Please note that the book links on this page are affiliate links so if you buy I receive a small commission at no extra cost to you.
You will find that homeschooling is often the best way to help your child beat dyslexia because you can give them the individual attention they deserve and pick the learning methods which most suit your child.

Love this page? Help me spread the word by sharing...
---
Homeschooling > Dyslexia > Beat

---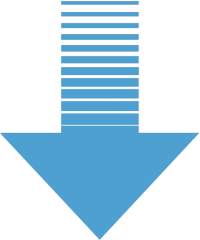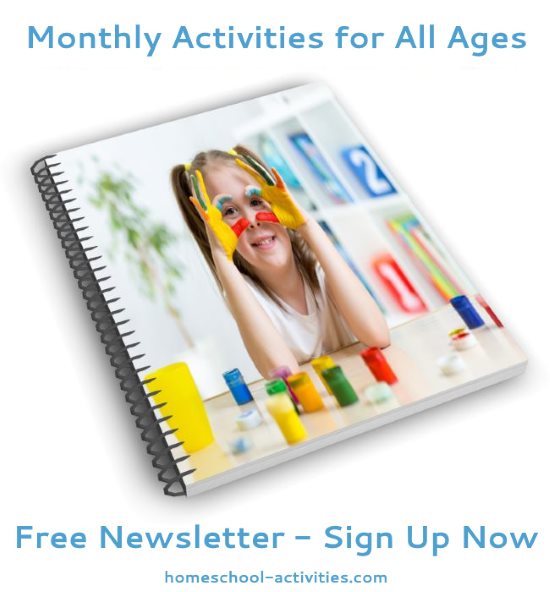 "Just had a look through your monthly newsletter focusing on math. Thanks so much for all the links and ideas. It's brilliant!" ~ Diana      

"Hi....I totally love all your posts and enjoy reading them....the kids love the activities and enjoy them through and through." ~ Bianka