Winter Crafts For Kids
Make A Snow Globe
Making your own snow globe has to be a perfect fit for homeschool winter crafts for kids!
Being able to hold Santa and his snowman in your hand and watch it snow is a magical scene for Christmas time.
Our homeschool how-to instructions are simple to follow and make great gifts too!
My friend Lisa Vaught got together with some friends and had a great time making some - so we thought we'd share our top tips.
All you need is:
A glass jar              

Some festive figures 

Fake snow 
Hot glue
Optional:
Distilled water
Glitter

Glycerol (available from drugstores)
"It was very fun! Loved being creative!" ~ Mary

How To Make A Snow Globe

Photos in this step-by-step guide are by my friend Lisa Vaught. 
Thanks Lisa :)

Choose some festive figures to go in your snow globe. Winter crafts for kids seem to work even better if you involve Santa and a snowman! You need to choose plastic or ceramic figures as rusty ones could be rather disappointing.

Choose a small pretty glass jar for your Snow Globe. We used a honey jar from a homeschool friend who is a beekeeper. Olive jars or even baby food ones would work well.

If you want to make the lid of your homeschool snow globe more festive, paint it a nice red or green with an oil based enamel paint.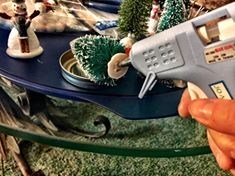 Stick the figures onto the inside of the lid. You may need to roughen up the surface slightly first with a bit of sandpaper and use a clear drying epoxy glue.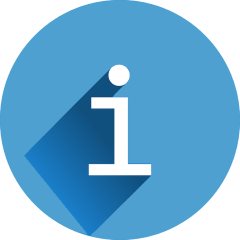 "We used hot glue to attach the items to the lid and added a small bit of plastic snow. The key is not to glue too many items, or it makes it impossible to close the lid on the jar." ~ Lisa

Add some fake snow to the jar.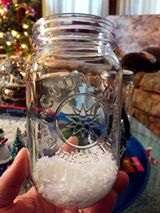 "If you want to add another tip, I would say that less is more when it comes to adding the snow, or you may find you have covered all your little characters!" ~ Lisa

Screw the lid on the jar. (N.B. See Lisa's top tip above.)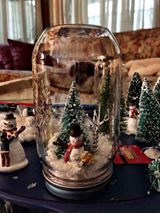 Optional

If you want some extra fun winter crafts for kids, fill the jar with distilled water and get ready to add some glitter.
To stop the glitter falling too quickly, you'll need to add some glycerol (available from drugstores). Don't overdo it, or the glitter will stick to the bottom of the jar. Screw the lid back on your snow globe. Flip the jar over and back again for perfect winter crafts for kids.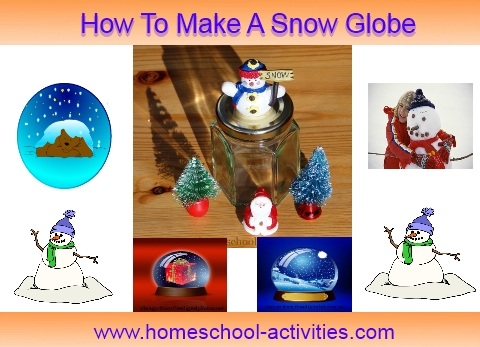 Winter Activities For Kids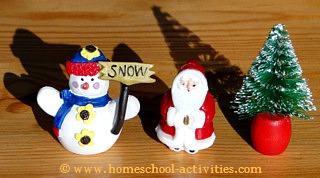 Snow globes are just one of the fun homeschool winter activities for kids you can try.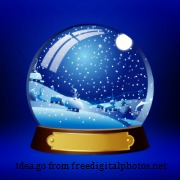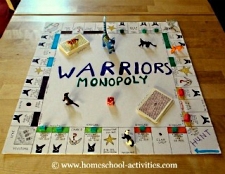 You could try making a winter diorama with Santa and some of his deer friends based on the shoe box idea we show you in our homeschool ocean diorama.
We love this page from Sandy which shows you how to make friendship bracelets. Making bracelets is great for winter crafts and they make very special presents too.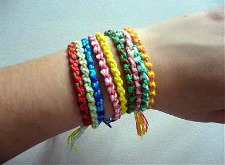 ---
Homeschooling › Ideas › Snow Globe
---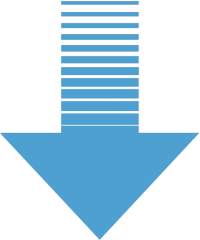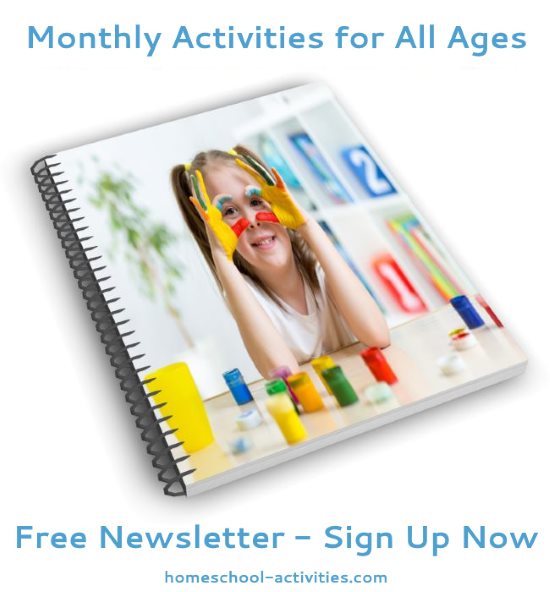 "Just had a look through your monthly newsletter focusing on math. Thanks so much for all the links and ideas. It's brilliant!" ~ Diana      

"Hi....I totally love all your posts and enjoy reading them....the kids love the activities and enjoy them through and through." ~ Bianka