Nature Photography Tips:
Ideas For Kids And Beginners

At age eleven, Catherine won the NG Kids magazine animal photo contest.
So we thought we'd share her homeschool nature photography tips for kids and beginners alike.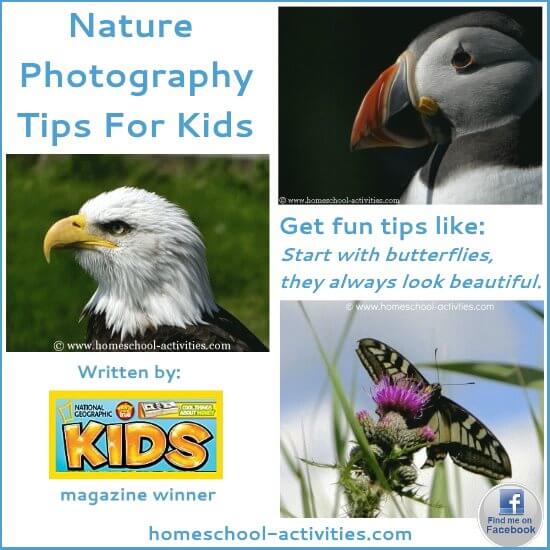 Here is Peaceful Puffin: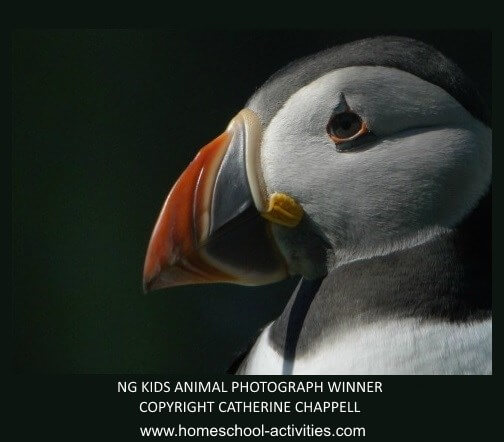 I've made this pin from Catherine's wildlife photos and added some of her top tips. 

I'm sure she'd love it if you felt like pinning or sharing her page.
We're hoping you'll be encouraged by Catherine's example to get your kids having a go.
And her homeschool tips will help you if you're looking for some help for adult beginners too.

Homeschool Nature Photography Tips
Learning how to take a good nature photo is something which comes with practice and can open up a whole new world.
I love it because it gives kids and beginners alike a special reason to get out and enjoy nature.
Here are our homeschool tips to help: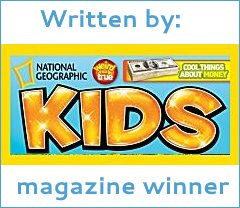 1. Start on some easy and rewarding subjects which you can get up close to.
Getting kids into nature photography can be difficult and the key is finding a subject which is very forgiving.
Wildlife has a bad habit of running away and distant shots rarely work.

Here are some homeschool suggestions: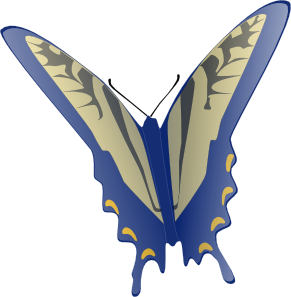 OK they may fly away, but they let you get close and most good cameras can cope with a bit of movement.
Butterflies are great for beginners. Even a not very good photo of something this beautiful works.

It also begins to teach you to look at the whole picture which you can see on your screen. Catherine quickly found that a butterfly on a flower makes a double winner as you can see in her homeschool pictures of butterflies.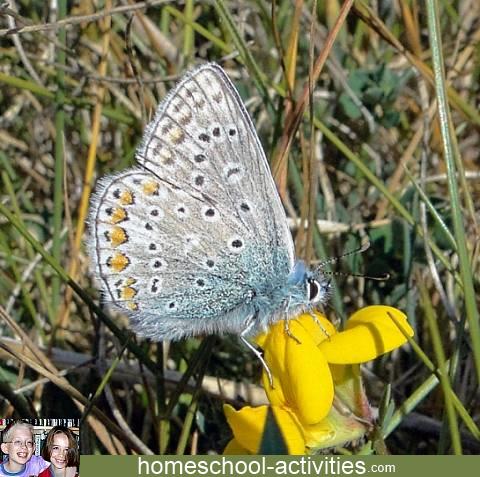 2. One of Catherine's top homeschool tips for insect photography: watch out for your own shadow! Your friend will fly off.

3. Pick the right time of day.
Early morning and a sunny evening are best. As beginners will soon discover, Sun directly overhead washes out colours, flattens subjects and makes the picture appear dead.
If you're camping with the kids, you've got an ideal time to practise nature photography. There's plenty of time to get the camera out and have a wander in the undergrowth.

You can also add to the fun by doing some animal tracking and taking some identification pictures!

4. Take lots and lots of photographs. You can always delete them.

5. Put the camera on the highest pixel setting you can - the quality difference is amazing.
6. Camera shake can be really helped if you get a camera with a Steady Shot feature.      
7. Visit a few places you're bound to find subjects - bird feeders, animal parks etc.  You can see Catherine's enjoyed taking this tiger photo when we visited the Zoo!
8. I know this is a hard one for parents, but you need to buy (or let your kids use) a really good digital camera. No one gets great results without the right tools!
For beginner nature photography and kids, I suggest you get a camera which has:
Macro focus, so you can get close to insects and flowers
A simple all-in-one setting (ours is Intelligent Auto) which you can start from and then progress onto the more complex settings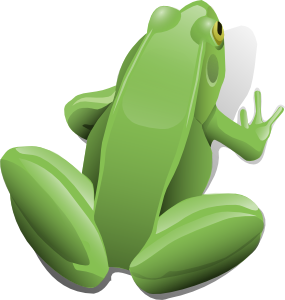 9. Ponds are a great site for beginners to practise nature photography skills as Catherine's tadpoles show.

10. One of my top homeschool nature photography tips is to use Picasa free photo editing software. It's great for kids and beginners alike and will really help improve your wildlife photos.
If you want more inspiration have a look at these National Geographic animal photos.

Ideas For Enjoying The Outdoors
Click on the picture to go to the page.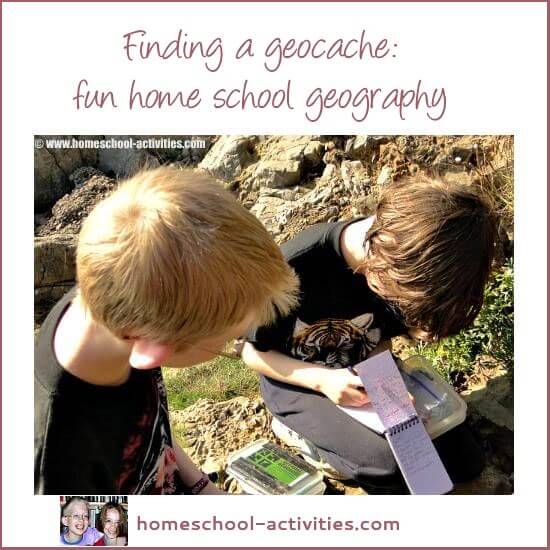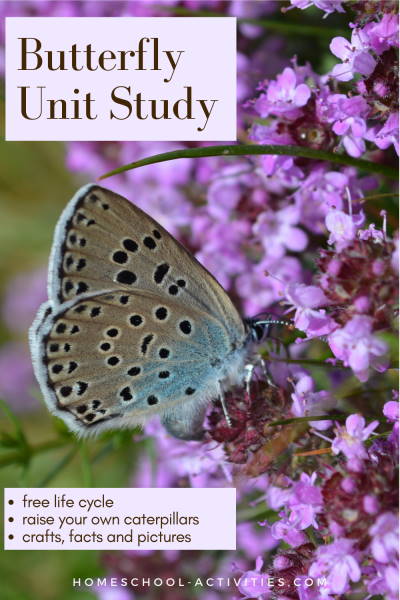 Most of all, we hope you use Catherine's nature photography tips for kids and beginners to encourage you to get out there and have a go!

---
---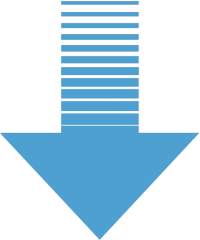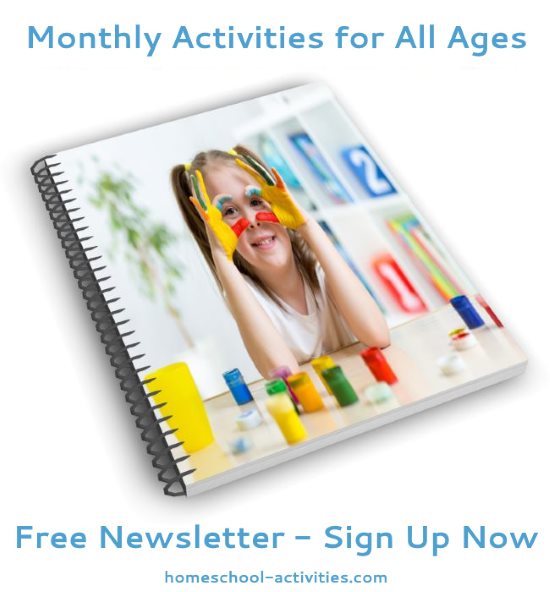 "Just had a look through your monthly newsletter focusing on math. Thanks so much for all the links and ideas. It's brilliant!" ~ Diana      

"Hi....I totally love all your posts and enjoy reading them....the kids love the activities and enjoy them through and through." ~ Bianka