Make Your Own Animation
And Short Films

Here are some great tips to help you make your own animation and short films. You'll also find free apps and where to publish your movies so you can share them with other children.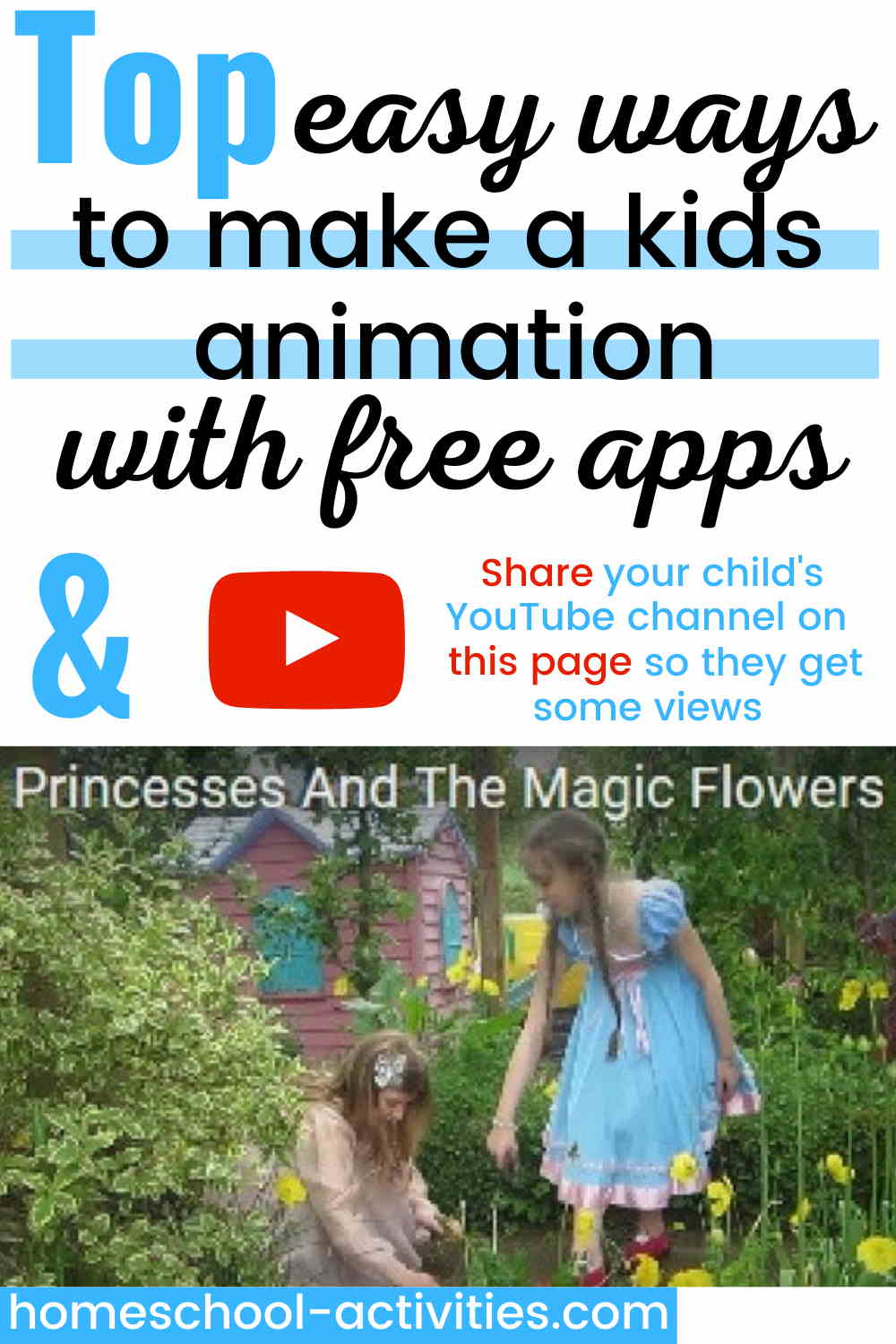 This is a guest article written by Tilda, my friend's homeschool daughter. Tilda is 12 and makes films with her friends and her little brother Oskar.
You will see a way to share your movies with Tilda and her friends lower down the page.

You can also contact me and I will add a link to your child's YouTube channel to this page - I would love for them to get more views.
Make Your Own Animation

A Stop Motion Animation is a series of photos of the same scene.   Each time you take a photograph, you move one of the objects slightly.
It will appear to move when you play the photographs back.  It's
Fun
Easy to do
Doesn't require expensive equipment (see free apps below)

Extremely creative
I asked Tilda to explain.

Equipment
I use a camera, a tripod, and a computer.

The computer has to be quite powerful and has to have a separate graphics card installed for the editing software.
You can use a phone or a tablet for filming.
Animation Software

My friend Ella and my little brother Oskar use an app on their iPads to make their stop motion films called Stop Motion Studio. The app produces the stop motion film automatically and is very easy to use.
I use HitFilm4 for editing the film and adding text.
HitFilm4 is FREE, though you have to pay for add-ons.
Stop Motion Studio for iPads is low cost and has a free trial.
You can get free sound effects like these.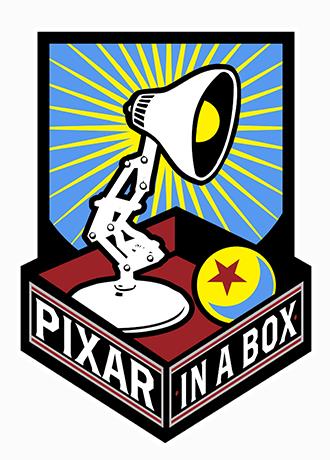 "Pixar in a Box is really fun. It shows how some things were created like the girls hair and then you can try it out as well.  My 12 year old  thought it was great.
The videos that are part of this program are interesting and informative, but the hands on part is a winner."
~ Teresa, Courageous Homeschooling Facebook group

Animation Ideas

Looking at the animations that Tilda and Ella make gives you some great ideas.
Tips to help you:
Origami is great for an animation because you fold the paper in stages and build up to the finale.  How about showing how to make a leaping frog?  Or a paper airplane?

Playmobil figures are fantastic for making your own animation.  You can photograph them as you move them round your set.
Pets are great as subjects!  You can make the animals out of play doh  and turn them into a simple animation like this one made by my children called Snuggles Gets Stuck: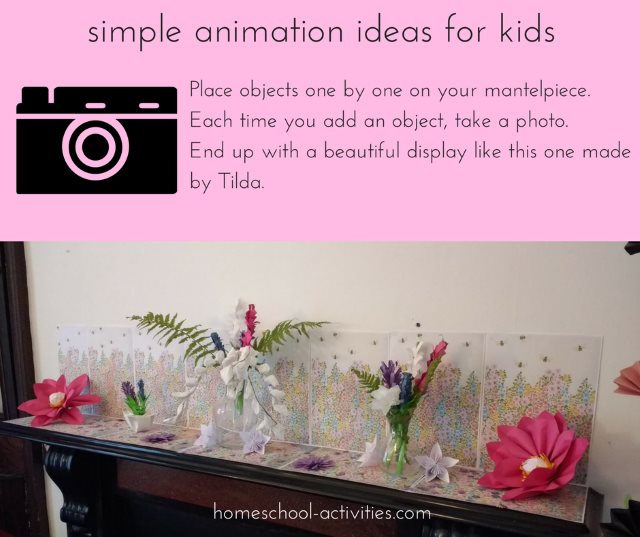 Make an animation of your own mantelpiece display.  As you add more objects to the mantelpiece, you can turn it into an animation.  Look how Tilda's film ended up with this beautiful paper flower mantelpiece display:
Movie Making For Kids

You can move on from making animations to making your own short films.
You need the same equipment - camera, tripod, and computer - together with HitFilm4 and Photoshop for making still images.
"I have used Photoshop since I was 4. My dad used to teach me. Recently he showed me HitFilm4 as well. Once you know the program it seems quite easy." ~ Tilda

Kids Movie Ideas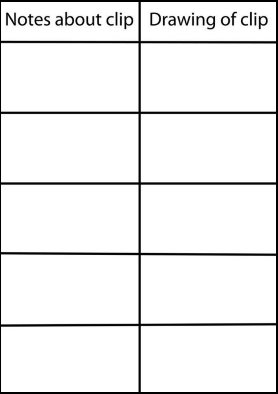 Good news!  You don't need to write a script.
Tilda says:
I do use this storyboard but mostly we decide what we are going to say before filming. Some scenes were improvised but sometimes we just don't know what to say and stand around giggling!
I asked her how she decides what to make a movie about:

"It varies.  Sometimes we decide on the main characters and then make up the story as we go along.  Sometimes it is more planned and we come up with most of the story beforehand." ~ Tilda

One idea is to make a kids movie based on a fairy tale like Sleeping Beauty.
You could also become a detective and set out on a hunt for magic flowers like Tilda and her friend Eva!

Watch Kids Movies

To give you some great ideas of what you can do, have a look at Tilda's movies here.

Share Your Movies

Learning how to make your own animation is great fun and it would be great to set up a way where children can share and admire each other's work.
Here Are Your Videos

"My son got a Minecraft Stop-Motion Movie kit for his birthday and he really enjoys making stop-motion videos. I started a YouTube channel for him. If you have a chance please take a look.
His videos are very short but cute. (When watching please keep in mind that he is young and just learning)."
~ Nichole

"Connor started his own youTube channel called Kittens-Pool.  It would mean a lot to us to have your support. Thanks so much!" ~ Angie

I am very happy to add a link to your child's YouTube channel.  Just contact me.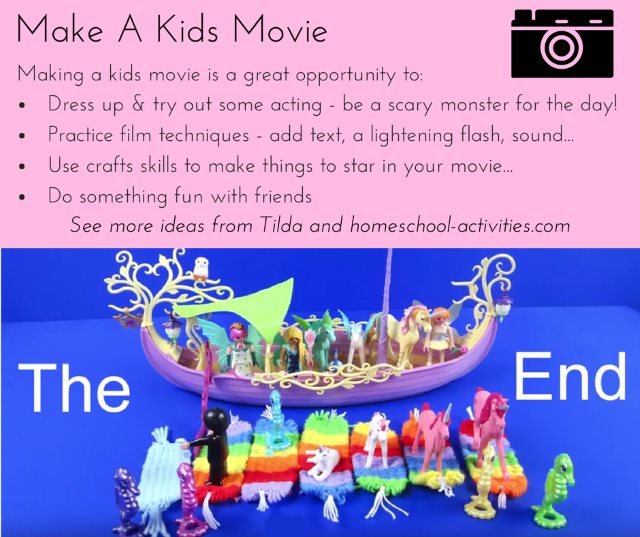 As you can see, when you come to make your own animation and short films there's lots of fun and learning to enjoy!

More Pages

Click on the picture to go to the page.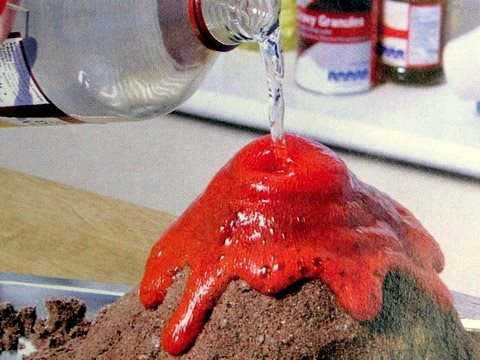 Love this page? Help me spread the word by sharing...
---
---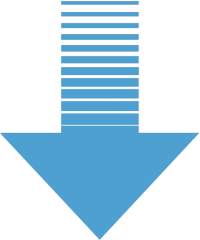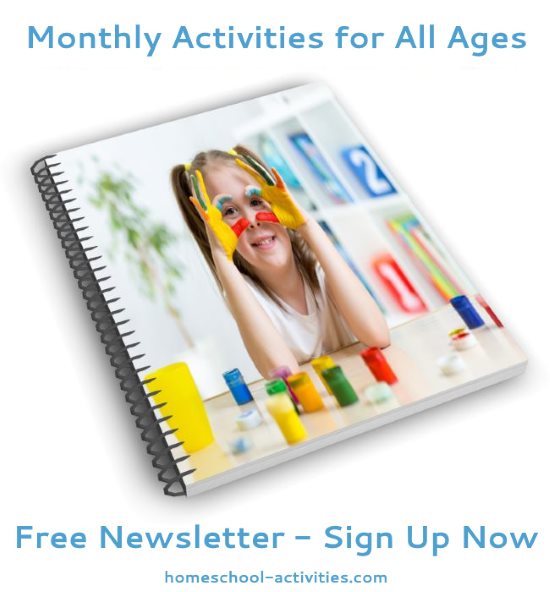 "Just had a look through your monthly newsletter focusing on math. Thanks so much for all the links and ideas. It's brilliant!" ~ Diana      

"Hi....I totally love all your posts and enjoy reading them....the kids love the activities and enjoy them through and through." ~ Bianka