Homeschool Math Curriculum Guide
Our homeschool math curriculum guide gives a taster of your choices, with advice from my 13,000+ Facebook fans, who know it's only too easy to pick the wrong one!
One thing you can be sure: it's easy to waste money on an expensive homeschooling math curriculum.
So....
Look before you leap!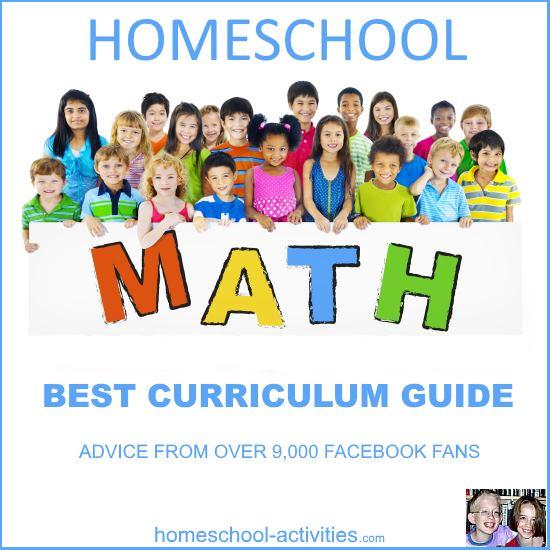 A very experienced Math teacher has this to say:
"When I started teaching Math, I spent hours...looking for the perfect textbook. I just assumed that, given the fact that children have been learning sums for hundreds...of years, someone must have written one by now... 

"Eventually I came to understand that no perfect math book can ever exist. Each child approaches math from their own perspective and you have to react accordingly."
~Gareth Lewis, Unqualified Education.
What's the best math curriculum you've found? - Click here to share...

How To Choose A Curriculum

Let's start with a guide to the problems you need to be aware of when you come to compare the main homeschool math curriculum choices:
What doesn't suit your child now may work fine when they're older.
My son William hated maths workbooks when he was younger. Now he's High School age he really likes following a homeschool math curriculum and answering workbooks.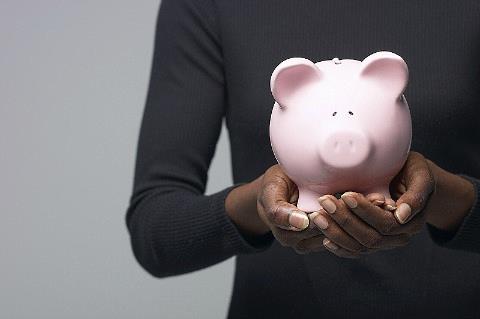 N.B. The links below to Amazon are affiliate links. You will pay exactly the same price if you use them but I will get a few cents.
If you don't wish to support the site in this way, just search on Amazon and do check to see if you can find these cheaper elsewhere.

Your Homeschool Math Curriculum Guide

Here's a guide to the main curriculum choices available to homeschool parents.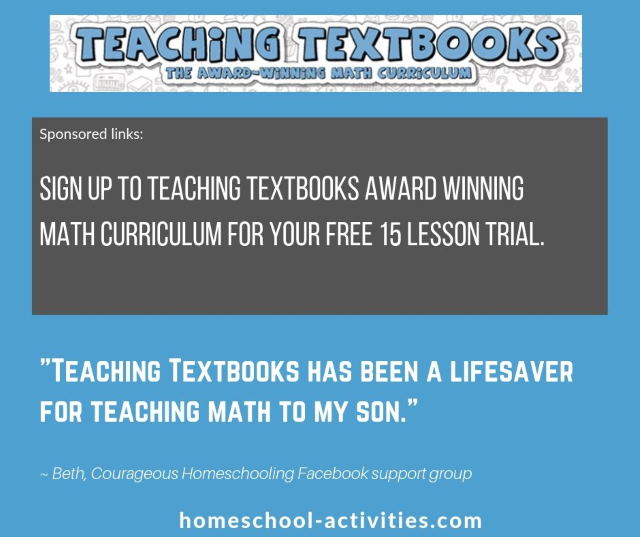 It's great for audio visual learners. Each problem appears on-screen and is read out by a teacher - perfect if your child has reading issues and one of the ways which makes Teaching Textbooks different from other math programs.
Solutions come with detailed step-by-step audiovisual answers  so that your child is hearing and seeing the concepts that are taught. They can re-wind the solution as many times as needed - so it's a bit like having a tutor on demand.
All answers are graded automatically.  There are lots of hints and second chances, colorful wallpapers and animated cheerleaders to make learning math fun. 
The aim of Teaching Texbooks is that your child will be able to work independently without needing your help so you can pass math teaching over to them.

"My daughter loves Teaching Textbooks. She pretty much does it all on her own."
~ Kari, Courageous Homeschooling Facebook support group

There is a FREE 15 lesson trial so you can see before you buy.
N.B. I did receive compensation from Teaching Textbooks for reviewing their curriculum after their program received high praise in my Courageous Homeschooling support group.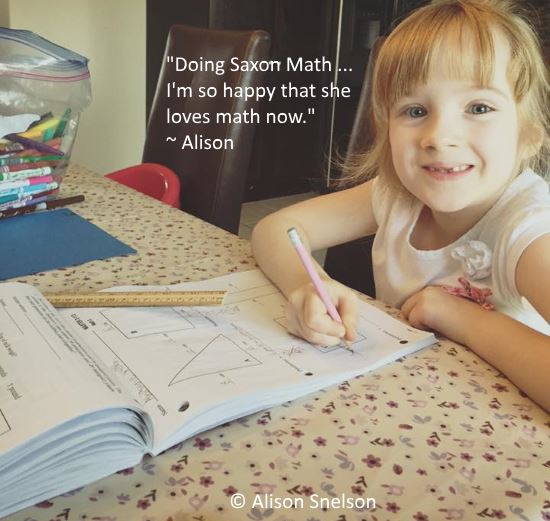 Saxon Math (Grades 1-12). Probably the most popular homeschool choice. Uses an incremental, systematic approach with lots of repetition to re-enforce learning.
Alison loves Saxon Math for her two children. I have asked her to tell you more about it lower down the page.

Horizons Math (Grades K-6). A curriculum which follows a 'spiral-learning' format, introducing new concept(s) each lesson as well as revising of old material. Colorful. Teaching manual not very comprehensive.
"Horizons Math is great if your child is Mathematically inclined. It moves at a fast past. Saxon Math moves at a little slower pace for those who struggle in this subject."
~ Brook, homeschool-activities Facebook fan

Please note that the book links on this page are affiliate links so if you buy I receive a small commission at no extra cost to you.
Conquer Maths is a homeschool favorite on the UK exam forum I am on for parents who are researching the best homeschool math curriculum guide.

It's for ages 4-18 and takes you up to the UK GCSE standard with 10 minute lessons complimented with marked worksheets and progress reports.
It's expensive!!!!
I found out that there is someone on the HE exams forum who organizes a discount for members. Please contact me and I'll dig out the details for you.
"I would recommend Conquer Maths to anyone.
We used it alongside bits of other curriculum including Math mammoth books. Currclick has quite a range of Maths resources."
~ Josie

Saxon Math

I asked Alison from the Courageous Homeschooling Facebook Group to help out with the homeschool math curriculum guide and tell us more about Saxon Math and why she likes it:

"You should be able to buy the coursework on Amazon. Check online for different websites to compare prices. It is expensive but completely worth it in my eyes. You receive a teacher's handbook which labels clearly what the days lesson involves, a home study meeting book with a monthly calendar, graphs and number charts for the child to complete plus two workbooks.
There is also a huge box of learning aids to buy which are used in the lessons such as pattern blocks, linking cubes, a scale, geoboards... it's wonderful. You work from the teachers handbook but the lessons are fun and you incorporate food, cuddly toys, toy trains etc to the lessons. There are assessments both oral and written every ten lessons which you then keep a record of and each lesson adds on to what has been learned before so you are constantly repeating." ~ Alison

Advice On Curricula From Homeschoolers

I asked my 11,000 Facebook fans to add their real life experience so we can get more of a true homeschool math curriculum guide.
"I am writing a homeschool math curriculum guide so we can share our genuine experience of which is best. It would help us all if you can tell us of any you have used which you've found useful. I'll add your comments (first name only) to my page." ~ Sonya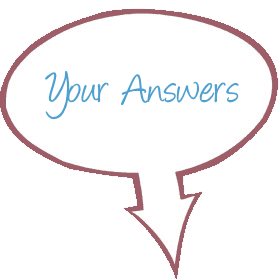 "We are very happy with Khan Academy!!" ~ Maria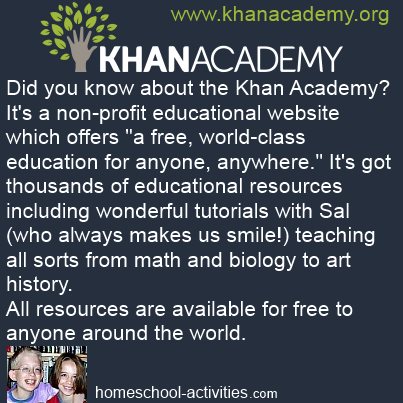 "Used a few different ones over the years (we're in the UK). Really liked Shiller Math, but a bit pricey. Using Galore Park Maths texts books with one child- I like the lay out, and Heinemann maths with my five year old - although we'll not stick with this long, just finishing off the materials I already have." ~ Emma
"Math U See is an amazingly simple program that is geared on mastery. It has an initial investment in blocks but the teachers guide and workbooks are priced well. Second students only need the workbook and you always have the ability to use their drill app for free or print out extra sheets. It is well price for the excellent program you recive." ~ Jeannine (REVIEWED by another Fan - see below)
"I use Abeka for my kids. I have used grades K, 1, 2, 4, and 6. I have really liked using it." ~ Ciarra
"Saxon for my 6th grader and Abeka for my 9th." ~ Stephanie
"We are Saxon Math users" ~ Happy. Homeschooling. Housewife.
"We like Math Mammoth. We have tried others but this is working well this year." ~ Marguerite
"We have used Abeka Math for K-5 and switch to Saxon Math for upper levels." ~ Ana
"CTC math. Straightforward videos explain concepts followed by brief questions to apply knowledge. Weekly reports can be emailed to parent. " ~ Sharon
Sharon also has this great tip for this homeschool math curriculum guide:

"Check out the Homeschool Buyers Co-op. That's where I got my subscription at a discount. ~ Sharon

Which Homeschool Math Curriculum?
This gives a homeschool math curriculum guide to some of your main choices.
You can look at this site for in-depth curriculum reviews.
The important step now is to let us know how you've got on; you'll save others from making expensive mistakes.
What's the best math curriculum you've found? - Click here to share...
Some things to consider:
Cost.

Will the curriculum you choose work with your other children too? (you can save a lot of money that way).

Can you buy it used?
Can you try it out first or borrow it from a friend?

Will you have to do a lot of teaching, or could your child do a lot of the maths by themselves?

What are the parent's instructions like?

Does it look appealing to your child?
Does your child like repetition and spiraling or do they get bored easily? Homeschooling is all about helping each other.
I'd love you to add to this homeschool math curriculum guide by sharing how you teach maths to your child, what works and what doesn't.

What's The Best Math Curriculum You've Found?
Tell Us...
It's very hard to choose the right math curriculum for your child. It would be great if you could let us know how you got on so others can benefit. What's worked for your children? What didn't? What advice would you give to others thinking of using the curriculum you chose? Please tell us...

Find out what homeschool math curriculum other visitors recommend
Click below to see what other visitors think about the homeschool math curriculum they've tried..

Math-U-See Homeschool Curriculum Review

I was introduced to the Math-U-See homeschool math curriculum over a decade ago. It has been one that I have used extensively, almost religiously at …
Math Magic For Kids

Math Magic for Your Kids: Hundreds of Games and Exercises from the Human Calculator to Make Math Fun and Easy Author: Scott Flansburg …
Love this page? Help me spread the word by sharing...
---
---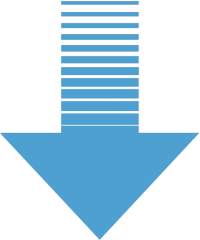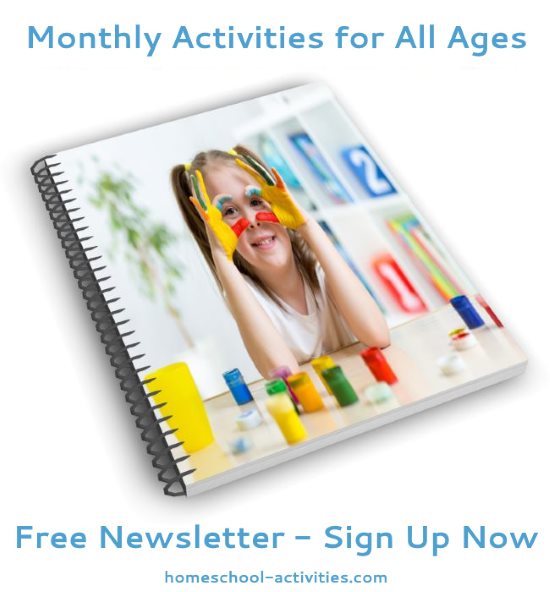 "Just had a look through your monthly newsletter focusing on math. Thanks so much for all the links and ideas. It's brilliant!" ~ Diana      

"Hi....I totally love all your posts and enjoy reading them....the kids love the activities and enjoy them through and through." ~ Bianka