Best Math Apps for Homeschool:
Teaching Textbooks
Looking for the best math apps for homeschooling in the US? Teaching Textbooks gets high praise in my homeschool group as the math curriculum to pick when you're looking for an app that aims to do everything for you.

Teaching Texbooks is the only homeschool program that both grades and teaches so your child can learn independently, giving you peace of mind you've got teaching math covered.
N.B. Thanks to Beth's son Brendon (pictured) from my Courageous Homeschooling Facebook group for showing us he likes using Teaching Textbooks.

N.B. I did receive compensation for this page, but I only recommend sites I know and trust.
Homeschooling Math: Why Teaching Textbooks

Teaching Textbooks gets the thumbs up as one of the best math apps in the US among members of my Courageous Homeschooling Facebook support group.
"Can't speak highly enough of Teaching Textbooks!!! My 7th grader hates math, but he does this without complaining. There is a lot of review of previous concepts in each lesson.
We do sometimes skip a couple of those, but it's really a terrific program!"
~ Jennifer, Courageous Homeschooling Facebook group

I suppose the biggest worry for all us homeschool Moms is teaching math. It's one of those basic skills that tends to strike fear into many of us. I solved that by handing homeschooling math over to my husband but not all of us are so lucky!
N.B. Teaching Textbooks covers Math 3 through 7, Pre-Algebra and Alegebra 1 and 2, Geometry and Pre-Calculus. 
Here are some of the reasons why homeschoolers like Teaching Textbooks:

Teaching Texbooks never gets tired or loses patience - unlike some of us! - because you can review concepts over and over at your own pace. It has step-by-step tutorials covering each concept so there is zero prep.
Parents can access grades through the parent portal and also set up parental controls as they wish.
TT tries to put the fun back into math with animations, sound effects, and characters. It aims to introduce new concepts slowly and clearly. Most importantly, kids like it!

"My daughter loves Teaching Textbooks. She pretty much does it all on her own."
~ Kari, Courageous Homeschooling Facebook support group
Benefits Of Teaching Textbooks 4.0 Math App 

Teaching Textbooks 4.0 app has been designed for a large range of mobile devices, like Android and iOS tablets. It has a scratchpad feature so your child can work out the steps of each problem on their handheld device and plenty of audiovisual features like buddies and prizes to encourage them along the way.

One benefit of the app is that you can work offline where internet access is poor so you can do math anywhere for long stretches of time even when you are on the road.

"Love it!!! My 9th grader started using Teaching Textbooks for Algebra 1 after struggling through the first half of the year. She immediately started "getting it" and regrets not starting it sooner.
Now she uses it for Geometry."
Amanda, Courageous Homeschooling Facebook group
Free Trial
The free trial covers the first 15 lessons of each subject area from Math 3 to pre-calculus, including lectures, audiovisual solutions, ebook, and the automated grading feature.
The free trial will give you an excellent idea of whether your child likes Teaching Textbooks and how successful it is so you can judge for yourself.

"We use the 4.0 online version for all three kids. They are 10, 11, and 15 and have very different learning styles.
It's amazing to me that it's working so well for all of them. We've been using it about two years now."
~ Tina, Courageous Homeschooling Facebook group

Why Teaching Textbooks Rates As One Of The Best Math Apps

A couple more things that are worth sharing:
I like the fact that Teaching Textbooks offers a FREE telephone service for anyone who is stuck and needs one-on-one help with understanding something.

It's great for audio visual learners. Each problem appears on-screen and is read out loud by a teacher - perfect if your child has reading issues and one of the ways that makes Teaching Textbooks different from other math programs.
For UK homeschoolers, one of the great things about TT f is that not only can you try it for free with the free trial but if you like it, you can start using it immediately. No waiting on shipping and no shipping fees.

"My girls like Teaching Textbooks. It's perfect for my youngest who struggles with ADD."
~ Heather, Courageous Homeschooling Facebook group

Best Math Apps: Teaching Textbooks

Here's Beth from my Courageous Homeschooling Facebook support group to tell you why she chose Teaching Textbooks for her son.

"My son Brendon was struggling with math in public school. We made the decision to homeschool for this and other reasons.
For a few years we used a workbook format math curriculum. He improved with the one on one attention but math was still his least favorite subject, and he still struggled.
After making the discovery that he was an audio visual learner, we decided to try Teaching Textbooks. It was as if a switch flipped. He suddenly "got it"! Math wasn't the subject that he dreaded any longer, he actually looked forward to it because he suddenly understood what he had struggled with for so long.
Brendon loves the instructor's explanations and examples, as well as being able to take his time and really get a good grasp of the material presented. I love the fact that it grades his work for me, and has solid understandable instruction, especially as he has gotten older and into the more advanced levels.
We both love the fact that he is able to learn so well independently. Brendon has went from failing math as a young student in public school to earning A's in Algebra, Advanced Algebra, and Geometry at home!"
~Beth, Courageous Homeschooling Facebook group
Want to Remember This? Pin Teaching Textbooks To Your Favorite Pinterest Board

---
---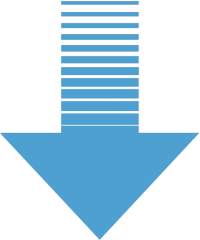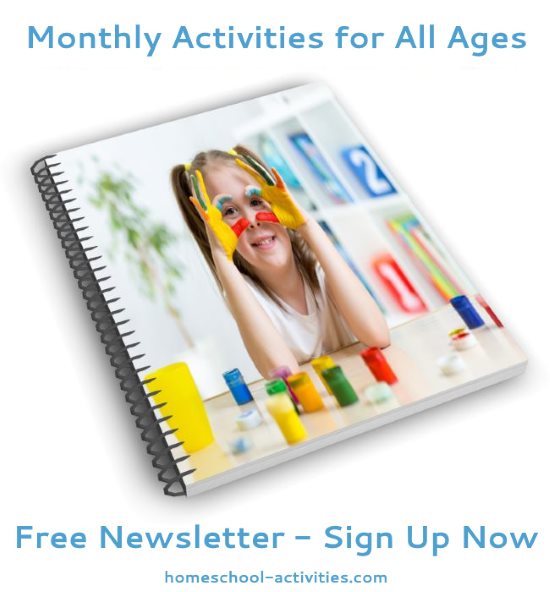 "Just had a look through your monthly newsletter focusing on math. Thanks so much for all the links and ideas. It's brilliant!" ~ Diana      

"Hi....I totally love all your posts and enjoy reading them....the kids love the activities and enjoy them through and through." ~ Bianka