Growing Sugar Crystals:
Recipe And How To Make Rock Candy
Our free e-book of ten experiments that won't let you down! has to have crystals right at the top of the list.
It's one of those easy science experiments which is perfect for kids.
Sugar is an ideal way to grow beautiful rock candy crystals and you can add colors and spices into the mix for extra fun!
It's also a fantastic way to show kids science in action.
Growing sugar crystals can prove surprisingly tricky - we've had our failures along the way!
This recipe is tried and tested. 
But I also share what not to do so you don't waste the same amount of time as we did!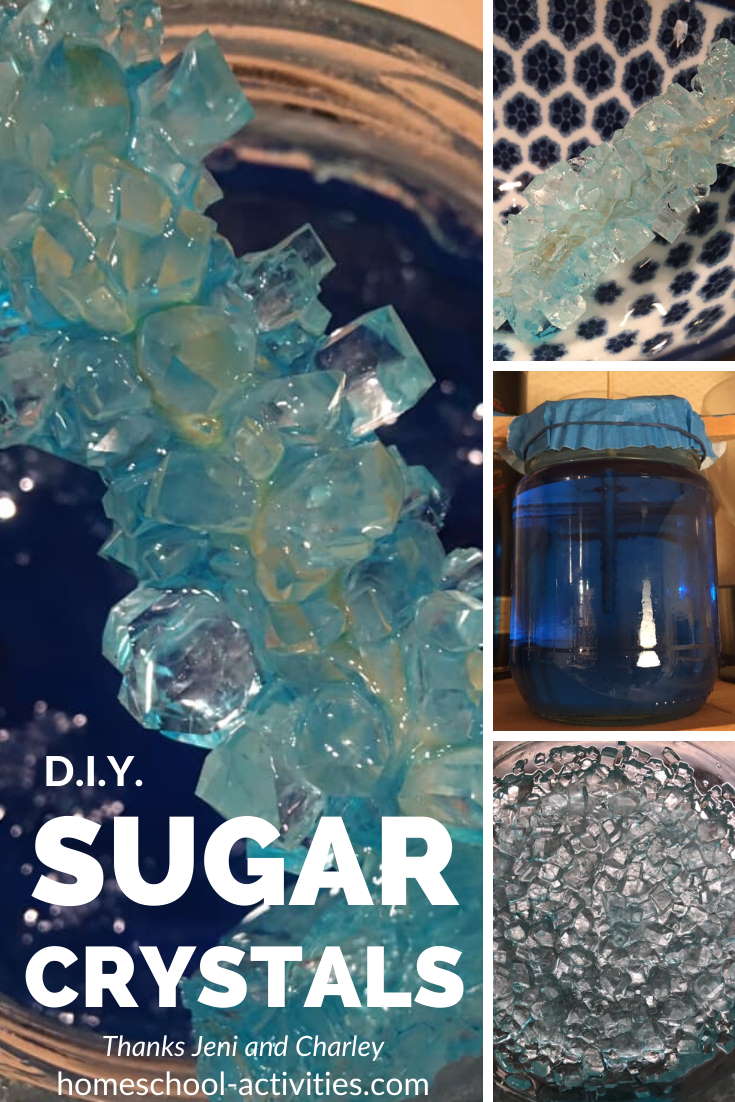 Rock Candy
I'm going to show you the method I use to make sugar crystals into rock candy with your kids because I've had my failures with growing crystals and we prefer our homeschool method which seems to work best.
Rock candy crystals are a fantastic activity to add into homeschool science activities for preschool.
Having said that, we've just been doing a homeschool rock candy experiment involving growing crystals with turmeric as a flavor and we're well into high school!
Instructions For Growing Sugar Crystals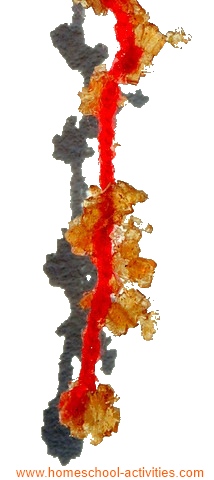 The best homeschool method we've used for making rock candy crystals is to use:
1 cup water (240ml)
3 cups ordinary household sugar (600g)*
Food coloring
Half a teaspoon flavoring
*You can use brown sugar for variety!
You can download our free printable sheet with the instructions showing you how to grow your own sugar crystals.

Place the water and sugar in a saucepan and stir well as you bring to the boil. You seem to have added an awful lot of sugar to this experiment but it'll make your crystals grow better.
When your mixture is boiling, add some food coloring to the mix.
If you want to be extra daring, visit the spice isle for other food flavorings. Turmeric and mint are possibilities, and growing lemon flavored rock candy crystals should go down well with your kids.
Leave to cool while you prepare the jar where your rock candy crystals will grow.
Any see-through container will do, but we like homeschool mason jars. Tie a piece of string to a teaspoon handle or a Popsicle stick so that it's suspended in the middle. You don't want your string touching the sides or bottom of the jar.
Pour your slightly cooled sugar mixture up to the top of the jar and cover with something to stop the dust getting in - a paper towel will do fine.
Now comes the hard part! Get your kids to watch your crystal experiment but don't touch for a week. Take out and enjoy your string of beautiful homeschool rock candy crystals!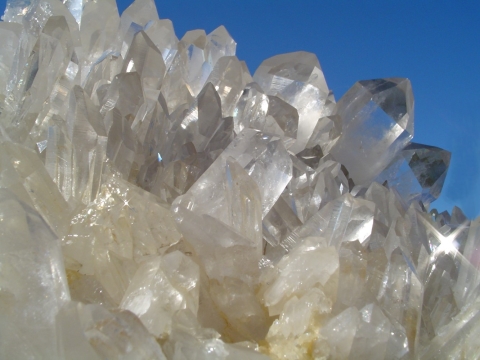 Problems With Growing Sugar Crystals
If the top of your jar begins to crust over with crystals you can just break them up and throw them away. But if crystals begin to form on the bottom you're best to put the string and solution in a new container.
You need to use a string made of cotton or wool, not nylon, or your crystal experiment probably won't work.
The biggest problem is getting your kids to wait a week for their rock candy!
Alternative Crystal Growing Methods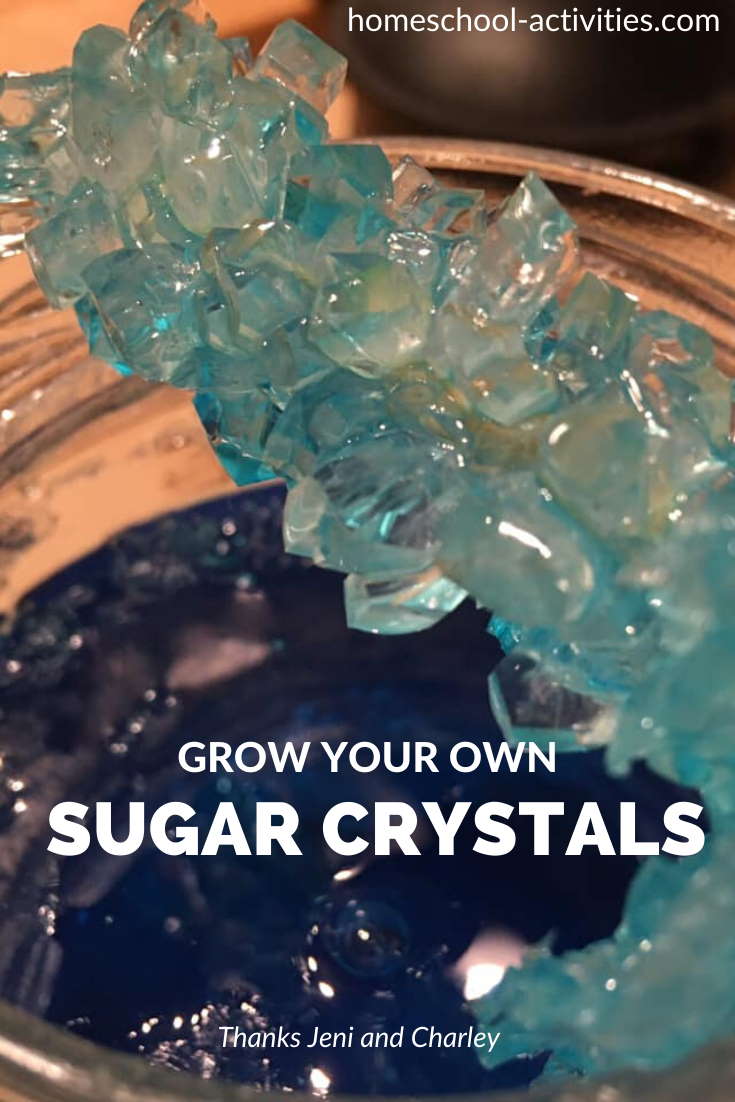 Here are the beautiful pictures of sugar crystals Jeni and Charley made.
Jeni explains how to do it here:

Sugar Crystal Recipe

Make a super saturated sugar solution by stirring sugar into freshly boiled water.
Add blue food dye.

Soak bamboo skewers in the sugar solution for a minute and then roll in regular sugar.
Leave until thoroughly dry - Charley left his for a couple of weeks.
Supend the stick by clothes pins and leave for a month.

However, Jeni and Charley want to warn you about something - because making sugar crystals isn't always as simple as it sounds!

"The first stick only dried overnight and although we left it in the solution for two weeks, hardly anything formed on it.  Maybe the sugar it was rolled in just came off straight away and it hadn't dried fully." ~ Jeni

So you need to be patient and really leave the stick to dry thoroughly BEFORE you suspend it in the sugar solution.

DIY Sugar Crystals Using Potash

Kelly from my Courageous Homeschooling Facebook support group shared these home grown blue crystals. She explains how they made them below.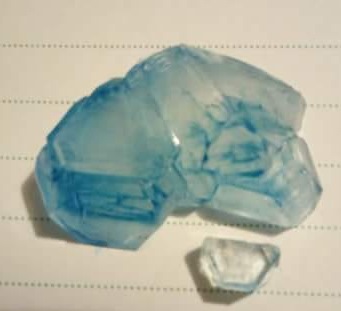 "We used potash alum stirred quickly into really hot water. Make sure it is all dissolved and let sit for 12-14 hours. Then drain the water after the crystals have formed and add blue food coloring." ~Kelly

Home School Science
Easy science experiments are a great way for kids to learn homeschool science, as our free homeschooling curriculum shows.
Your rock candy experiment has enabled you to show your kids what happens when you create a supersaturated solution by first heating a saturated sugar solution (a solution in which no more sugar can dissolve at a particular temperature) and then allowing it to cool. A supersaturated solution is unstable — so the sugar will come out of solution, forming what's called a precipitate.
Over time, the water will evaporate slowly from the solution. As the water evaporates, the solution becomes more saturated and sugar molecules will continue to come out of the solution and collect on the seed crystals on the string.
You can see some crystal experiments you can do here at the Smithsonian Institute.

I don't know if your kids are interested in any of that, but if they're like William who loves numbers in our homeschool they might be mind blown to know that their finished rock candy will be made up of about a quadrillion (1,000,000,000,000,000) molecules!
Easy Science Experiments
Lots more fun homeschool experiments for you to try with your kids. 

Make A Terrarium. Caring for living things is a great way to bring homeschool science to life with your kids. See how to make an easy cactus terrarium and a container for carnivorous plants.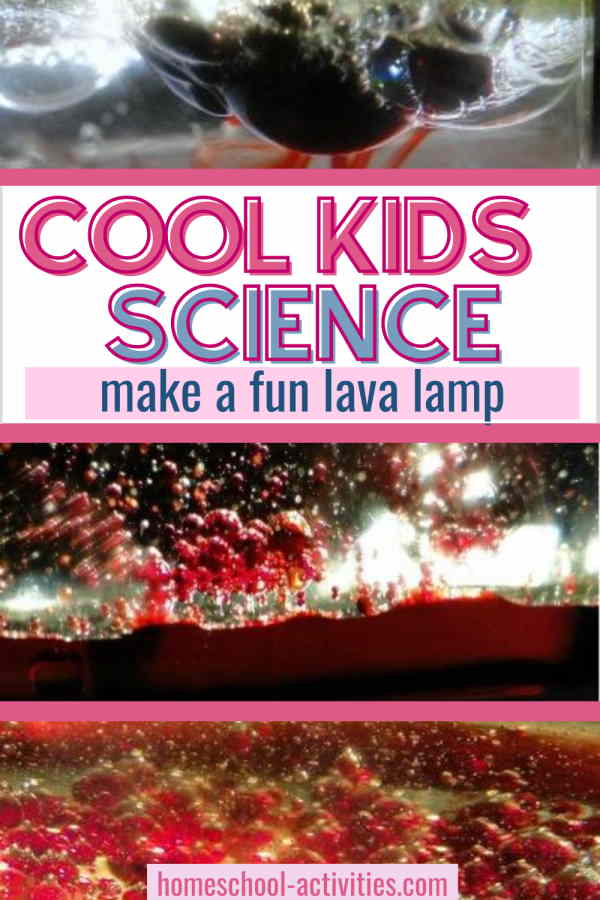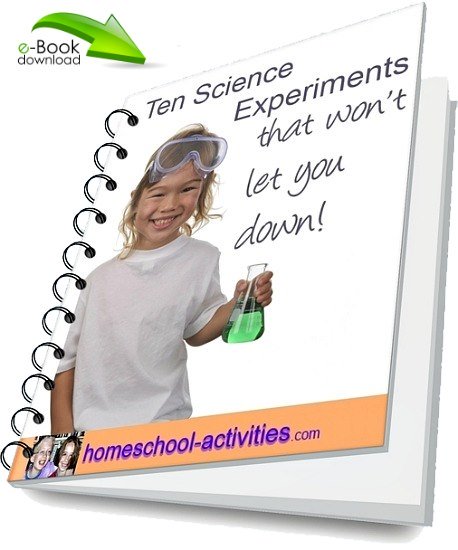 Get a free e-book of my top ten science activities that won't let you down! Click on the kids experiments link below.
Love this page? Help me spread the word by sharing...
---
---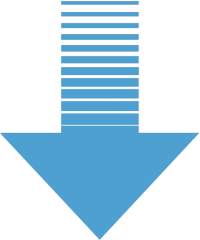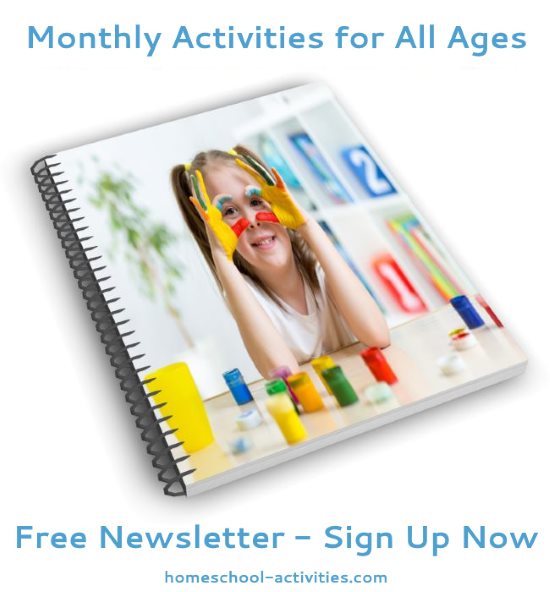 "Just had a look through your monthly newsletter focusing on math. Thanks so much for all the links and ideas. It's brilliant!" ~ Diana      

"Hi....I totally love all your posts and enjoy reading them....the kids love the activities and enjoy them through and through." ~ Bianka