Paper Mache Ideas
Easy To Make Fish Ornaments
This is one of those really simple paper mache ideas which looks fabulous as ornaments.
This is one of those perfect paper mache projects which is fun to make for both adults and kids!
In fact it's so tempting you can either make these ornaments as a professional project.  
Or you can go with the flow and let your kids have a great time making and painting their own fish.

IF YOU CLICK ON THE PAPER MACHE DRAGON AT THE BOTTOM OF THIS PAGE, YOU'LL FIND LOTS MORE IDEAS FOR PAPER MACHE PROJECTS TO TRY:
*paper mache bowls   *animal mask   * model snake   *apples   * even a paper mache elephant!

Just look how a couple of paper plates make these fantastic fish.
Many thanks to Annemarie and Karen van Wyk for letting me share with you this idea. 
They are both very talented paper mache artists and Annemarie made these beautiful fish which she has very kindly let me tell you how to make so your kids could enjoy them too!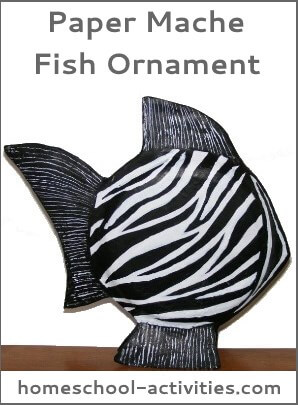 Paper Mache Fish Instructions

What You Need:
two plastic or paper plates

thin

cardboard
masking tape
newspaper, torn into strips
Paint to decorate (acrylic art paint works nicely but your kids can choose what they like!)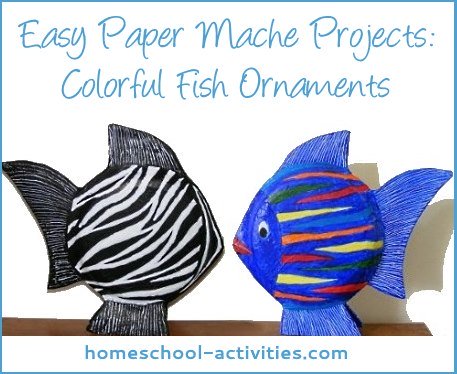 You'll also need our paper mache paste recipe!
You'll see we use a homeschool version for our projects which is just made from flour and water.
Annemarie did hers by making a glue with white PVA diluted 1 part glue to 2 parts water.
How To Make Paper Mach Fish

You can see here that paper plates are perfect for making lovely round, fat, fish ornaments!
You will need to use some thin cardboard to make the tail and fins and give your fish a bit of a nose!
Annemarie has drawn a picture to show you how to make your fish.
N.B. You will need two fins for the bottom so that your fish will stand.
An older child can obviously do this for themselves but otherwise you may need to help with this bit.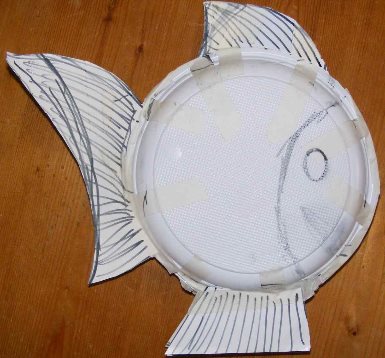 Mark the edge of the plates where you want the fins to fit.
Then go ahead and glue the plates together leaving slots for the fins.
For the two bottom fins, that your fish will stand on, attach them to the outside of the plates using masking tape.
If you're happy with the position of the fins add some glue and fix them in place then set your fish aside to dry.

Just to be sure nothing moves you can use some masking tape to hold everything together while your glue dries.

Paper Mache Kids Fun

Kids really enjoy making paper mache ideas like this!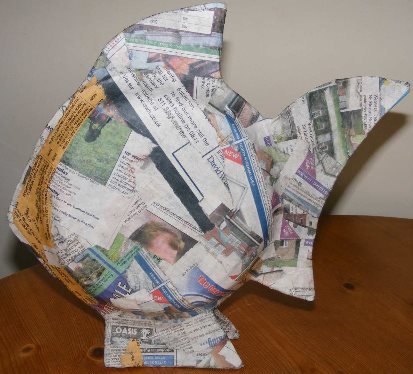 Now for the fun bit! 
You can start doing the paper mache.
Using your strips of newspaper and your paste or glue add three to four layers of paper mache to your fish.
Annemarie left hers to dry between each layer, but if your kids are like mine I'm not sure they'll want to wait! 
It should dry out fine even if you add two or three layers at once.
Test for strength once your fish is completely dry.
Depending on the thickness of your original plates and card, you may want to add another layer or two to be certain your ornaments are strong enough.
Kids Crafts

Here is where you can add some homeschool science into your kids crafts!
The best bit with many paper mache ideas is painting them. 
Why not look up some exotic fish on the internet to give your kids ideas of what colors to use?
And if your kids are young you can easily add the paper mache fish your child makes into our homeschool unit studies ocean creatures project.

Because Annemarie is an adult (!) she made a nice base coat to decorate her fish ornaments using a couple of coats of white household emulsion.
Once this was completely dry she used artists' acrylic paints to decorate.
You can choose any colors you like.
Either realistic fish colors, or your child could make paper mache fish ornaments to match the décor of their bedroom!
How about a zebra fish?

As you can see, this is one of those paper mache ideas for kids where there's plenty of room for imagination!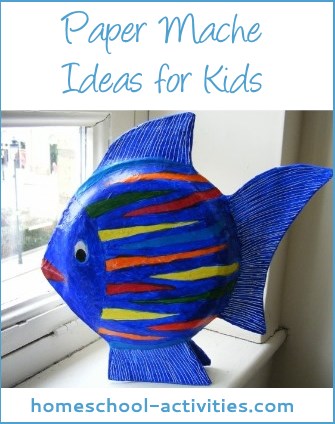 It's almost like having your own aquarium fish!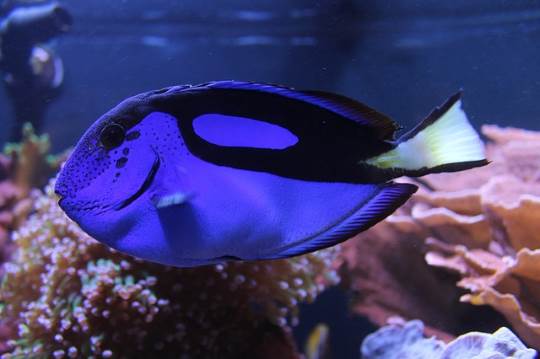 Where Would You Like To Go Now?
You'll find lots more paper mache ideas on the pages below as well as some of my most popular homeschooling  pages.  Click on the pic to go to the page.  Enjoy!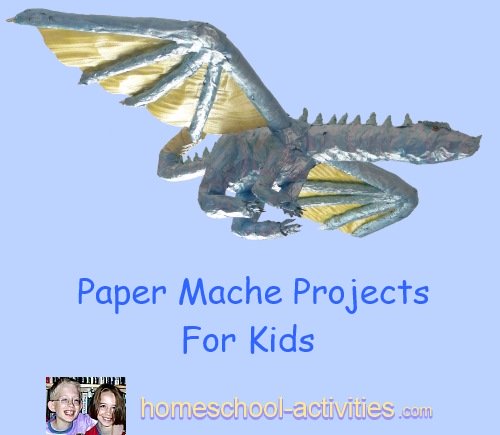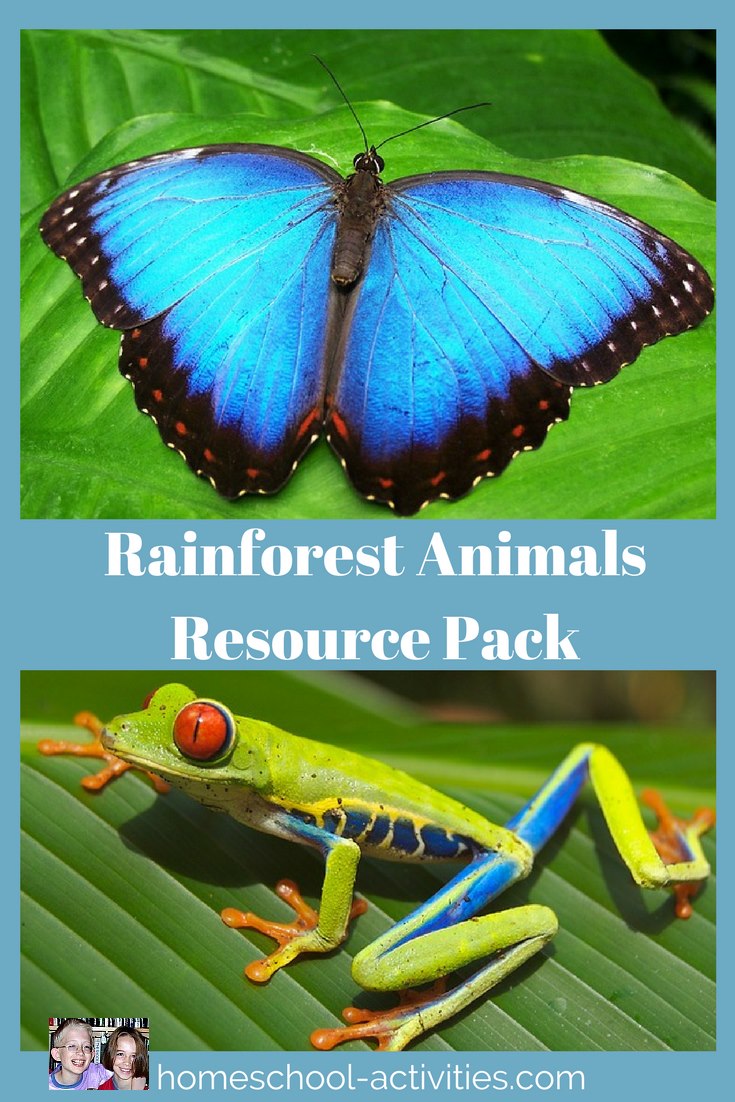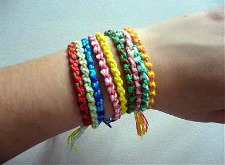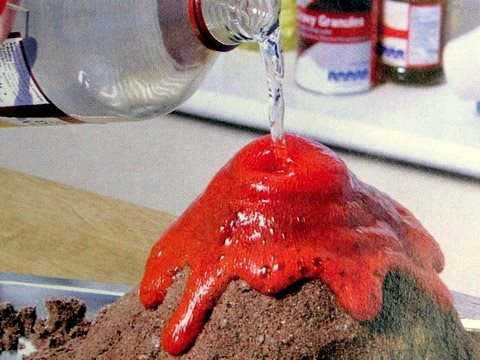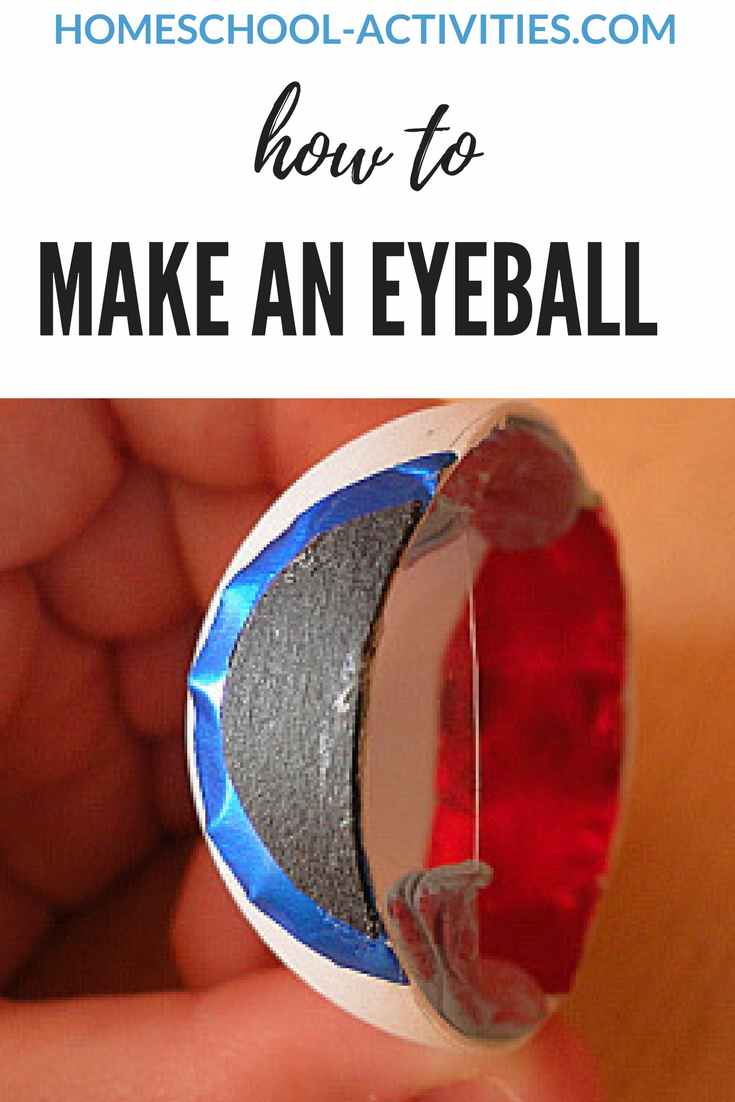 Love this page? Help me spread the word by sharing...
---
---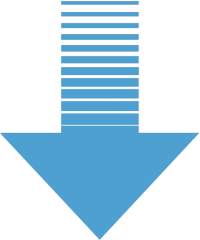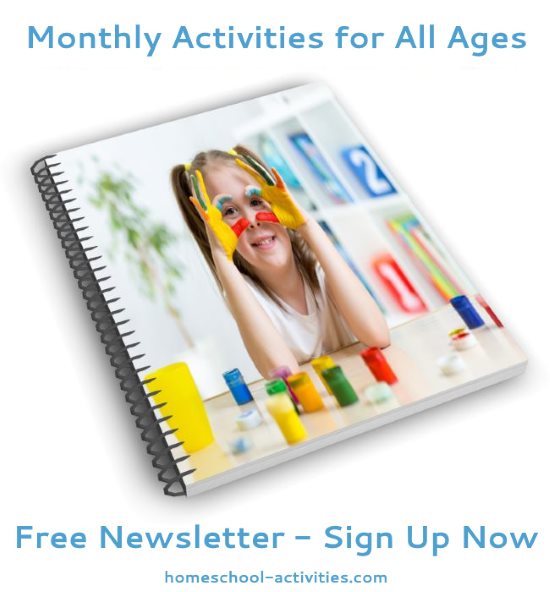 "Just had a look through your monthly newsletter focusing on math. Thanks so much for all the links and ideas. It's brilliant!" ~ Diana      

"Hi....I totally love all your posts and enjoy reading them....the kids love the activities and enjoy them through and through." ~ Bianka