How To Make Homeschooling Fulfilling
If you're looking for the secret of how to make homeschooling fulfilling, today's lesson from my free e-course will show you that you need to take care of yourself as well as the children.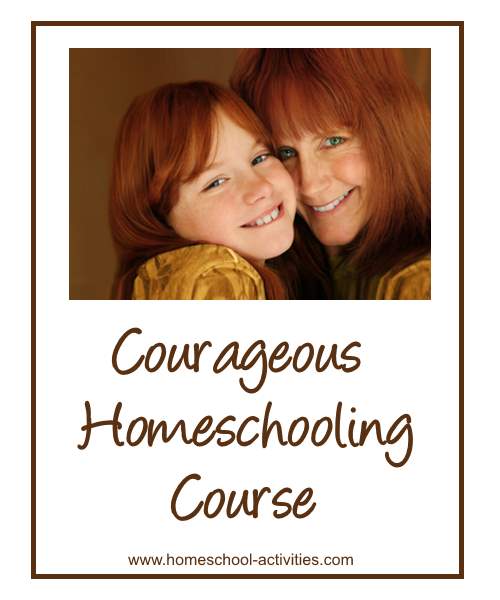 We have already talked about expanding our comfort zone so that we feel more confident about ourselves.
It all adds to the central message of my Courageous Homeschooling course.

You are in control.

By making yourself feel better about yourself and your ability to handle things you will make homeschooling everything you dreamed it could be.

One of the essential steps in feeling better about yourself is to put homeschooling in perspective.

You chose homeschooling because you thought it was the best choice for your kids.

But to make it work it has to be the best choice for you as well!

You are your own person, and you deserve to celebrate the wonderful and special person you are.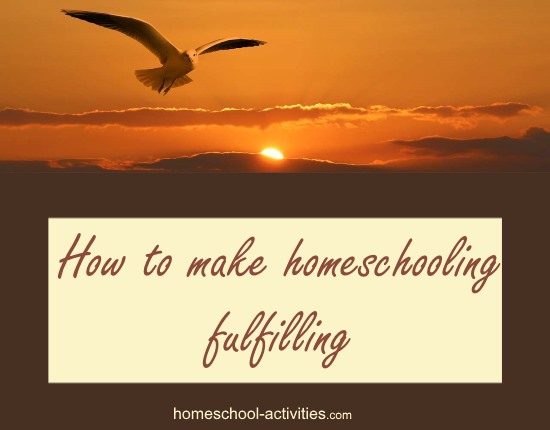 N.B. This is Lesson 9 of my 21 lesson free Courageous Homeschooling e-course which teaches the techniques to make homeschooling work for all of you.
Sign up for daily installments here.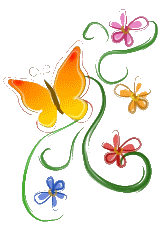 Many homeschooling Moms (and Dad's) feel unfulfilled.

What is the point in life for you?

Are you JUST a homeschooling Mom (or Dad)?

That may sound enough at first, but trust me it isn't.

You have SO MUCH more to offer.
Your Life Is More Than Homeschooling
The secret to how to make homeschooling fulfilling is to find something just for YOU.

Gosh doesn't homeschooling work so much better when you're not on the kids backs all the time?

However strict your homeschool schedule, for most homeschoolers our days become more and more relaxed as time goes one and we realize that learning happens in all sorts of ways, many of them out of our sight!
Take Action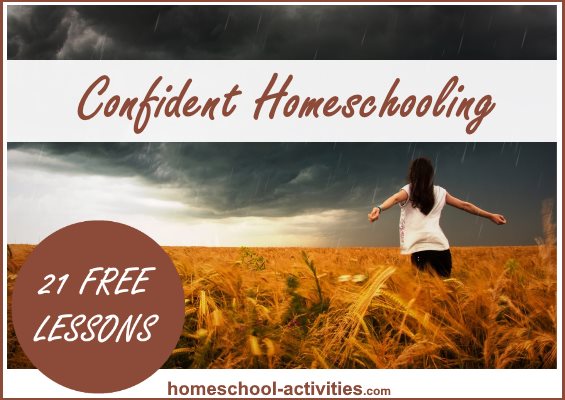 And Irene had something to say which really fits with today's lesson about how to make homeschooling fulfilling: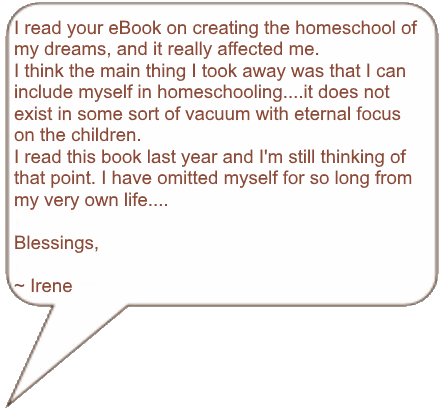 Your task is to find something you would like to do for yourself.

Drowning out your negative Chatterbox with positive talk is something we have begun.

Now we are learning the power of having something so important to do our mind has no space for the Chatterbox in the first place.

Distraction is a wonderful weapon! Especially when it makes you feel so good about yourself.
Action Plan
Firstly, there is a fantastic list of hobbies here on Wikipedia.

You'll find everything from lego model making (your kids will be sure to admire your new skills!) to genealogy, quilting and 3D printing.

Let the fun begin and you will have unlocked the key to how to make homeschooling fulfilling.

Secondly, it's time to start building on this course so far and setting up a notebook!
Here's Angie to explain:

"Another thing that's helped me is to make a notebook and fill it with all sorts of positive quotes, sayings, scripture verses, poems - anything beautiful to give me a lift! Some days I don't have the energy to get a thing done, so I added a list of cleaning chores, household tips for deep cleaning etc. and I find that when I get down, if I can just get up the strength to do one thing, I feel a little better, which usually leads to another.
Also included in my notebook are recipes for homemade facial masks and foot scrubs (found on Pinterest). There's nothing like a little self-pampering to lift your spirits!!"
~Hugs and love Angie
We'll come back to this later in the course but for now find a notebook and get started!!!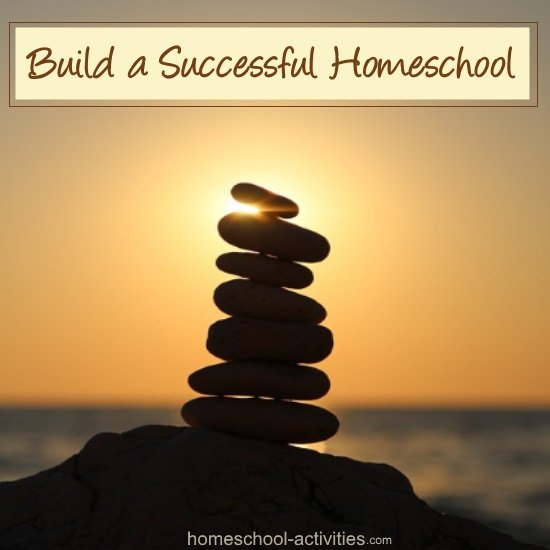 The secret I can share is that once I started doing my website, homeschooling became one of the best things I have ever done in my life.

Because I have found a way to contribute to the world by helping other people.

It is something to make me feel proud.

You can feel that same pride in yourself.

What are you going to start doing? Whatever you decide, you will most definitely discover how to make homeschooling fulfilling.

Best wishes
Sonya
P.S.  When you have a blog or website it can be disappointing because it's often hard to reach new people.  You're welcome to come and post your blog on the Courageous Facebook group. 
I also put up a regular monthly post on Homeschool-Activities Facebook page and you are welcome to publicize it there too.
Not signed up to the full Courageous Homeschooling e-course yet?
Click on the picture below to get all 21 lessons delivered straight to your Inbox by email.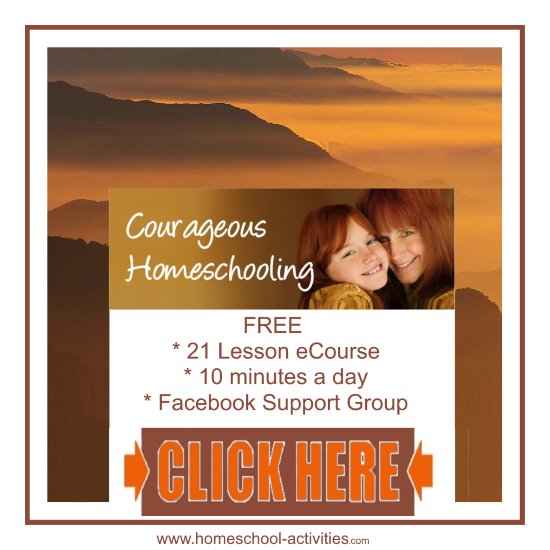 Courageous Homeschooling Journal
You can get this beautiful Journal to go with the course which gives you:
The opportunity to work out your goals
Reassurance and inspiration

Exercises to help you feel

more confident about homeschooling

A special place to

write all the things you value that make homeschooling so worthwhile
With attractive, inspiring pages, the Courageous Homeschooling Journal is designed as a keepsake to treasure.
"Beautiful journal x" ~ Nicola
Based on my unique experience as one of the few second generation homeschool families and suggestions from more than 8,500 Facebook fans, Homeschool Secrets of Success will show you:
What makes a good homeschool

teacher

How to

make a schedule

which works for all of you

Practical steps

you can take if things start going

wrong

Common

motivational mistakes

How to deal with a potential homeschool nightmare – the responsibility of motivating kids through high school

exams


Love this course? Help me spread the word by sharing this page...
---
Homeschooling › Courageous E-Course Lesson 9

---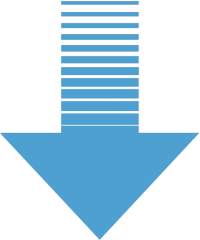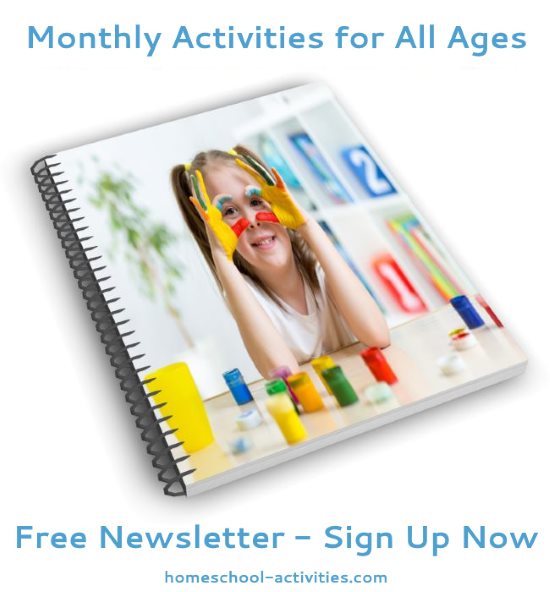 "Just had a look through your monthly newsletter focusing on math. Thanks so much for all the links and ideas. It's brilliant!" ~ Diana      

"Hi....I totally love all your posts and enjoy reading them....the kids love the activities and enjoy them through and through." ~ Bianka