How Do I Homeschool?

Because I was homeschooled myself, I am much more clear than my parents why I want to teach my own children and how I want to do it.
I'm hoping I can pass that confidence on to you if you're thinking of starting homeschooling!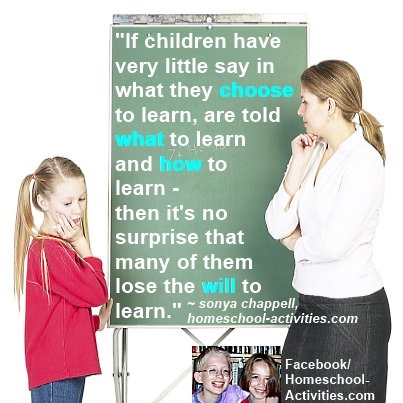 This quote is mine! I wrote it because I had been taught like this myself by my school teachers when I reached high school.
So I was quite clear I wasn't going to do the same when I came to homeschooling my own children.
Homeschooling Today
If you're starting teaching your children at home, it's hard to know how much to conform. 
There's a lot of pressure on you to follow 'school' and keep doing workbooks and 'recognizable' educational activities - not popping out to the park!
My How to Home School eBook follows a tried and tested method to drastically improve the way you homeschool based on the unique experience of a second generation family.

You will find thirteen practical steps you can take which will help your dreams come true.

The secrets I share will give you:
The opportunity to work out your goals
Show you how to achieve them


Give

reassurance and inspiration

Reveal the secrets which make homeschool successful
My eBook will walk you through 13 Action steps to help you work out how to build the best homeschool for you and your family.
I was absolutely certain that I wanted to follow my children's interests and that everything else would follow from that.
Having said that, when you're starting homeschool you often feel vulnerable, and I was no exception!  I hoped that we could do workbooks AND do whatever William and Catherine wanted.
Maybe you can, and that would be the sort of thing Mom did with me.  So it can work!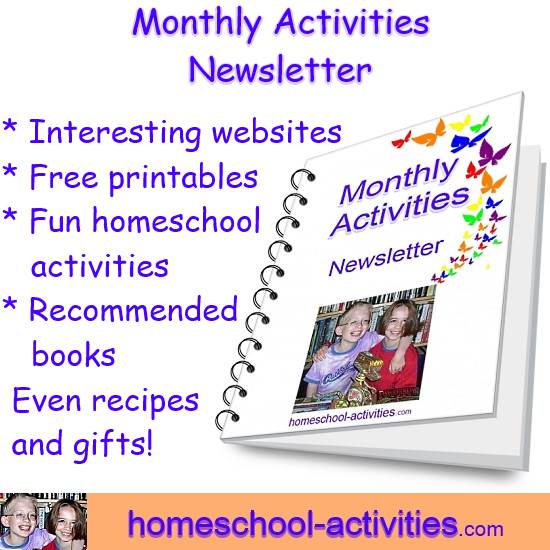 You may also find that it depends on the child.  William likes rules and order, so he's much happier doing academic work.
Catherine hates it. 
Of course, she loves doing some of the activities I share in my newsletter!
So when you start, you'll have to work out what suits your child best - and what suits you too!
Obviously, you're going to have to look into the homeschool laws and regulations where you are.
Mom's and Dad's experience would be that you can conform to the law while not going overboard; there are often ways round things if you're clear in your own mind that you're doing the right thing.
But my Mom and Dad were locked into the stereotype of getting us to pass all the conventional exams on our way up the greasy pole to the heights of academia.
I'm not sure they were right.
Homeschooling High School
If you're starting homeschooling with young children, probably the biggest pressure is reading and writing.  Can you do it?  Will your child read/write as well as (or better than) if they were at school?
If you look at my homeschool help series, you'll find lots of reassurance, with answers from over twenty homeschoolers to guide you.

I really hope that after you've started homeschooling, you'll begin to relax.  Maybe your child can't read as quickly as everyone else, but look at everything else they know!
Once you've accepted the truth of this brilliant quote, you may become more questioning of what's in front of you.
These exams at high school - are they something your child is enjoying doing or is following the set curricula driving them (and YOU!) to tears?
Look at all the famous people who have no qualifications at all - but they found their way in the end, often despite a horrendous school record.
So when you ask how Rob and I are doing homeschool, the answer sometimes feels scary.
We're letting the children decide for themselves if they want to do exams or not.
It all boils down to something John Holt realized: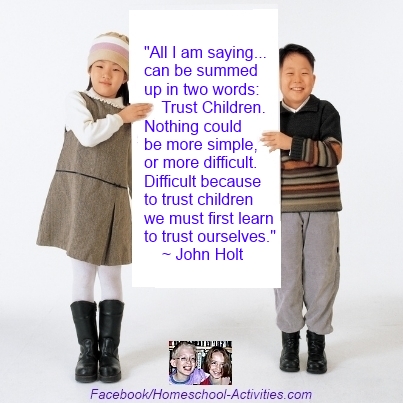 William is largely teaching himself.  He's happy working through the set books, checking the syllabus and getting on with exams.
Rob's helping (I'm not great at Math!!!).  But Rob's method is much more about learning with William than teaching him.  
I can tell it's working because it's a delight being in the room while they're working together.
Catherine doesn't want to do any of that.  Her passion is art, so she's set up her own Wild Art Treasures shop selling her painted rocks, dragons and totems for animal lovers.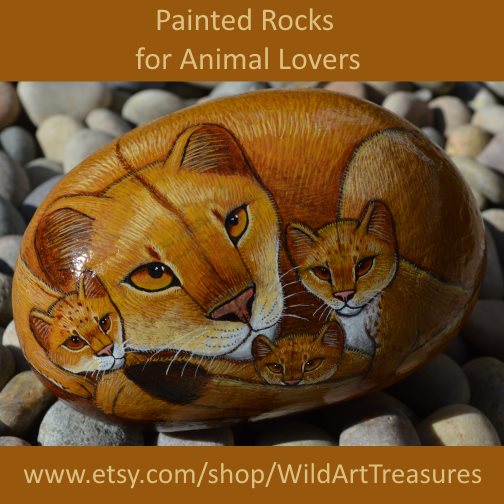 We've got to trust that in the end it will all work out for her.
And I hope that seeing the benefits of following your child's interests will give you the confidence to trust that homeschooling will work for your child too!
Finally
This is the last part of my 8 part series on second generation homeschooling.
If you have enjoyed this series, why not share with your friends? 
The more people we can encourage to start homeschooling, the better!

Then come find me on Facebook. I look forward to seeing you there.
I will be contacting you by e-mail occasionally if I have found something that would be of use to you. I think homeschooling is all about helping each other and my website is my way of doing that.
Best wishes
Sonya
'A really interesting Guide, I've thoroughly enjoyed reading it. A real vindication of freedom in education for children.' ~ Hannah
---
Homeschooling › Second Generation › How I Homeschool
---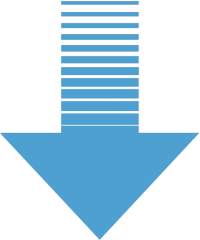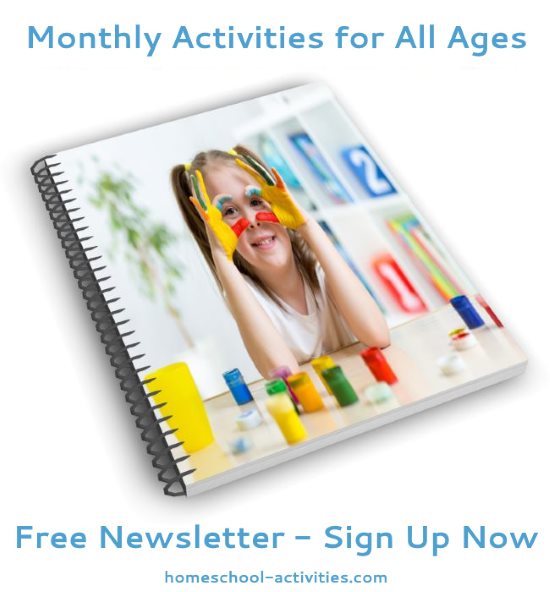 "Just had a look through your monthly newsletter focusing on math. Thanks so much for all the links and ideas. It's brilliant!" ~ Diana      

"Hi....I totally love all your posts and enjoy reading them....the kids love the activities and enjoy them through and through." ~ Bianka