Homeschooling Statistics:
Facts And Research

The latest research on homeschooling statistics "validate the dedication of hundreds of thousands of homeschool parents who are giving their children the best education possible." (Michael Smith, President, HSLDA.)
There's been a lot of research into homeschooling statistics.
I'm going to pick out the most interesting and relevant facts so you can take a look for yourself.
The most comprehensive homeschool academic study ever completed is contained in the National Home Education Research Institute (NHERI) Progress Report for 2009.
It is based on homeschooling statistics taken from nearly 12,000 homeschooled students from all 50 states in the US.
The report proved that homeschoolers consistently perform above average academically.
However, I didn't point out the research findings which show just how successful homeschool students have proved themselves to be.
Homeschooling Research
Click here to find out more vital home school facts like the numbers of homeschool students and the reasons parents choose to homeschool.

In 1998, Dr. Rudner, from the University of Maryland, surveyed 20,000 homeschool students.
His research facts revealed that, on average, homeschoolers scored about 30 percentile points higher compared to the national average on standardized achievement tests.
And there's even better news!
Statistics from the NHERI study of 2009 showed that homeschoolers have actually increased the already sizeable gap in academic achievement between themselves and their public school counterparts.
Further, the facts show that the achievement gaps in public school between boys and girls, parents with lower incomes, and parents with lower levels of education are not found among homeschool families.
You can see some of the reasons which tend to make homeschooling more academically successful when we look behind the statistics in our page on how effective is homeschooling?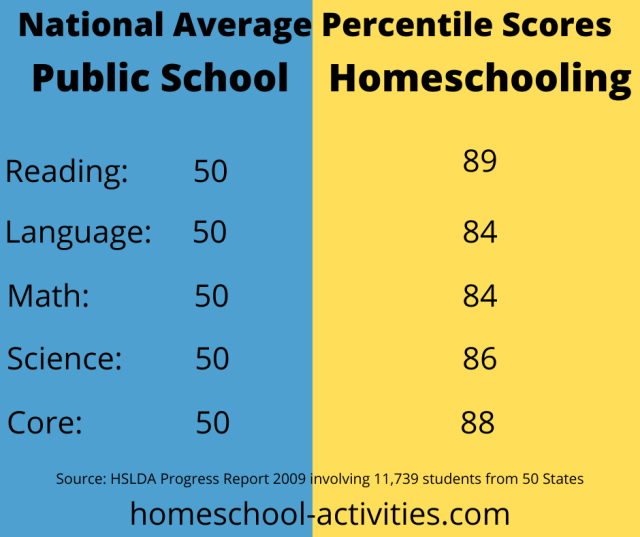 Based on the 2009 homeschooling statistics, homeschool children scored about 37 percentile points higher than the national average.
Homeschooling Facts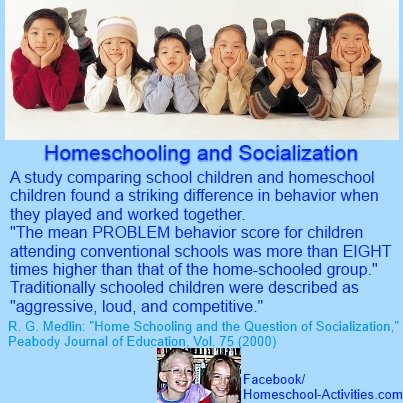 Here are some of the most interesting research and statistics to help with the homeschool and socialization argument:
Statistics show that nearly twice the numbers of homeschool adults participate in at least one on-going community service, (coaching a sports team, volunteering at a school, or working with a church or neighborhood association), compared to adults of a similar general population. (NHERI 2003)

Facts drawn from recent studies show that 98% of homeschool children are involved in two or more social/community groups beyond the home each week, including such things as 4-H, Bible Clubs, Scouts, Ballet Classes, Music Lessons, Sports, Field Trips and Sunday School. (Yahoo Answers)
Homeschooling Statistics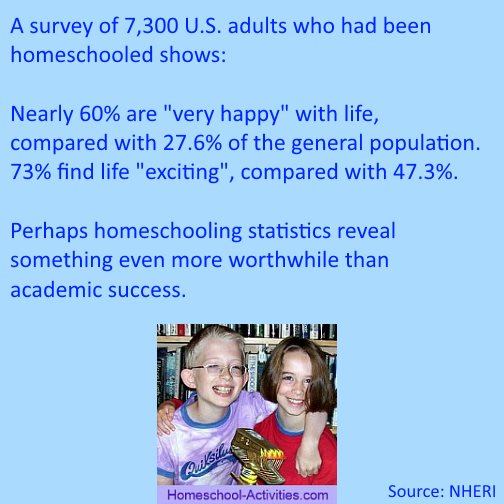 "NHERI has lots of great research on homeschooling. It is good to know the facts when you talk to people about your homeschool family."
~ Vicki, homeschool-activities fan

If you check out Wikipedia: Home School, you won't find such a ringing endorsement of the benefits of homeschool.
Wikipedia points out that homeschool students in the US are not subject to the testing requirements of the No Child Left Behind Act, which may therefore mean it is hard to provide reliable statistics.
The trouble with statistics, as we all know, is that you can choose which facts you wish to highlight and which ones you don't.
On the other hand, the HDLA is certain that the research contained in the National Home Education Research Institute (NHERI) Progress Report for 2009 is the "most comprehensive homeschool academic study ever completed."
And there are some other interesting facts which are worth highlighting within Wikipedia itself.
Gallup polls of American voters have shown a significant change in attitude towards homeschooling in the last twenty years.
The numbers opposing homeschool have dropped from three quarters in 1985 to just over a half in 2001.
That just goes to prove that we're slowly winning the argument against homeschooling.
And you can use the statistics to help you prove that homeschooling works!
More Pages You Might Like

Click on the picture to go to the page.

Love this page? Please SHARE it....
---
---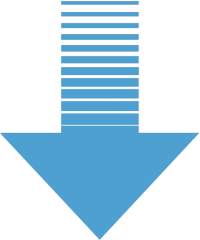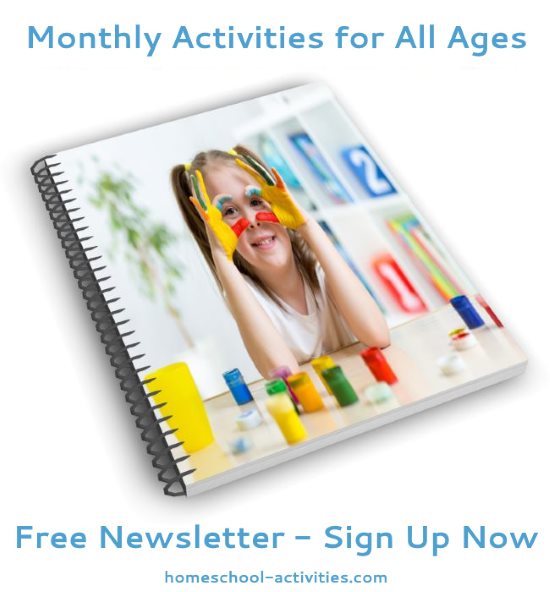 "Just had a look through your monthly newsletter focusing on math. Thanks so much for all the links and ideas. It's brilliant!" ~ Diana      

"Hi....I totally love all your posts and enjoy reading them....the kids love the activities and enjoy them through and through." ~ Bianka