Homeschooling Benefits:
A Close Family

I was taught at home myself, so I can show you how homeschooling benefits ALL of you.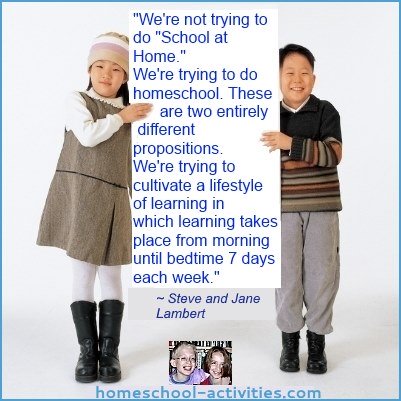 With children out at school and parents out at work the whole family is being pulled in different directions.
One of the many benefits of homeschooling is spending time together.
In fact, the close bond you develop is probably one of the reasons that homeschool children have been recognized as being able to develop into independent adults so successfully.
When you enter the traditional toddler-type territory of: "That's my cup!" it's understandable that parents quickly look for respite in child-care.
It's also understandable that those same parents often look back and wish that they had spent more time with their children when they were young.
It's something everyone knows but still manages to amaze me: children grow up so fast.
Homeschooling benefits you all because it helps you make the most of the time you have together.
Home school also avoids many of the problems that can come with school, as you can see when you look at the advantages to homeschooling which come along with spending time together.

More Benefits Of Homeschooling
What's in it for you?
Homeschool has been great for me because it's given me the perfect excuse to indulge my love of homeschool crafts.
We've learned how to weave Native Indian beads, make paper, tie-dye, marble, window paint, do lino-printing, make collages, knit, sew, bake, laminate…all in the name of homeschool!
You can add to that the benefits you get from picking up new interests because of the children.
I'd never have guessed I would know so much about Big Cats, fighter planes, rodents, Greek myths, space, the Second World War, dogs – mind you, I'm not really the expert, you'd have to ask William and Catherine!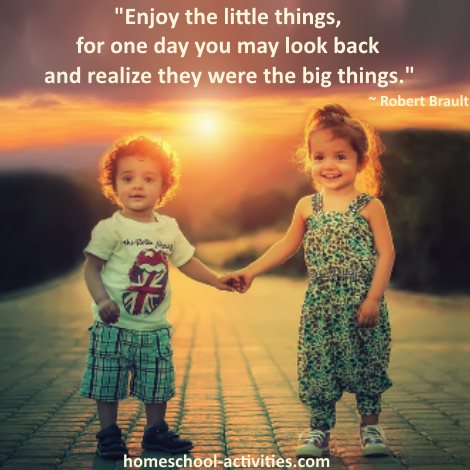 When my husband comes home Catherine's ready with her latest dragon picture and William wants to fill him in on how to build a robot from trash.
I have to say after a day at work Rob does seem a little less enthusiastic than he might!
And the benefits of homeschooling shine through: we're all much more involved in each other's lives than if the children went to school.
It just so happens that these are exactly the real-life skills which are so hard to re-create in a school environment.
Mind you, there are some problems with homeschooling - with the relatives top of the list!
There are a few difficulties too when we catch the common homeschool anxt. and I ask myself: are we getting anywhere?
But overall the homeschooling benefits are tremendous and one of them is entirely MINE.
I get more time.
Life's not a continuous rush. I'm not dashing to get the children up, their breakfast down, off to school, off to work…and back again.
Finally, can I confess? I have lots of little bits of time free all day every day and quite a few days when I do absolutely nothing with the children at all.
The children are busy and happy and I can do whatever I want.
So homeschooling benefits all of us.
---
Homeschooling › Pros And Cons › Family Benefits
---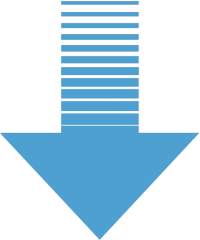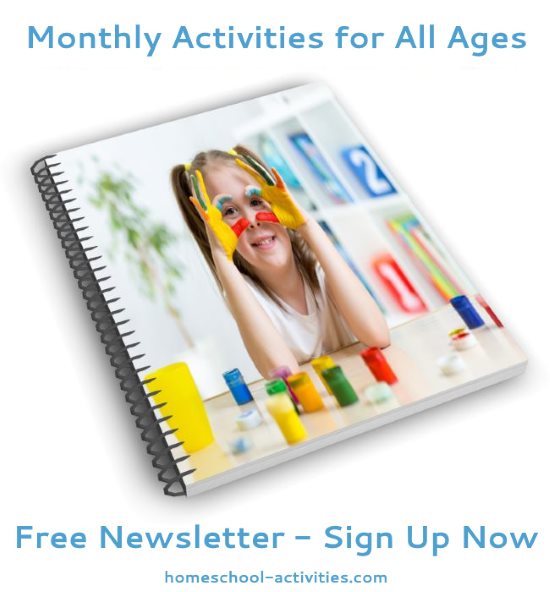 "Just had a look through your monthly newsletter focusing on math. Thanks so much for all the links and ideas. It's brilliant!" ~ Diana      

"Hi....I totally love all your posts and enjoy reading them....the kids love the activities and enjoy them through and through." ~ Bianka