Homeschooling Stories
Here's where we share our homeschooling stories.  Reading these real-life examples helps us all re-affirm the reasons we choose to teach our children at home.
You also find it very inspirational and moving!
The following homeschooling stories are shared by members of the Courageous Homeschooling Facebook Group.
Jayne's Homeschool Story
My 9 year old daughter, Jayne suffered Selective Mutism from preschool to end of Yr 1. She just couldn't speak to anyone other than her family.

We took her to a wrestling event one Friday night, they took her backstage to meet the wrestlers, she had a photo taken with the original RAW belt with her big brother.  At first she just watched the show, but by the end she was cheering and shouting her favourite wrestler.  On the Monday at the end of school, all her friends came running out shouting Jayne whispered to me. Tears flowed from teachers, parents, children and me.

Despite her whispering, her anxiety was very high and her teacher got her to stand up in front of parents and children in assembly and say a few words, she just stood there in tears, I was crying and all I wanted to do was take her away.  The teacher blamed us as we were there watching and I was told I made it worse as she could see me in tears.  I was fuming and put a complaint in.  I got an apology and she moved up to Year 2, she had an amazing teacher and teaching assistant (who also had my older two so knew me). They didn't do anything that made her uncomfortable and her anxiety improved.  In the February she developed Glandular Fever which knocked her for six, but the teacher was amazing, helping where he could.  At the end of year, she wanted to be part of the leavers assembly but obviously didn't want to talk, so they recorded her saying thank you for coming to our assembly with her photo on the projector screen, oh not a dry eye in sight that afternoon.

Yr 3 was when she went down hill, she was being pulled off me every morning crying as she didn't want to go in. Teacher always said she was fine once inside.  But her little face every time she came home was dark under her eyes and sometimes I would get a call to come and pick her up as she was feeling unwell. This went on for 8 months every time I spoke to the teacher with my concerns, she reassured me she was ok.

Mid May 2015 I investigated home education and after speaking with Joe, we both decided that enough was enough, we spoke to Jayne and asked if she would like to do lessons at home?  She looked at us with tears in her eyes and nodded.  We just hugged her, - both of us crying. Joe spoke to our LA asking what we needed to do, they were really lovely and supportive and told us to email and then send the letter with a copy to them, which we did.

I wrote an email that night saying Jayne wouldn't be going back to school and explained why. I got a reply saying can they talk with us to discuss.  When I said that I had spoken to Portsmouth LA (Jayne's school was in a different town as when we moved we didn't want the stress of changing schools with her).  Once they saw we were a different town they said oh that's OK we will get that sorted.  I requested her books and files and asked if Jayne could come in to say goodbye as, despite the SM, she has so many supportive friends.

We went in on the Thursday to pick her books up and she was given cards and some of her friends gave her little presents.  It was a very emotional hour, my friend came in to support us, she put her arm around both of us when we left, we got to her house and I looked at Jayne and she looked so relieved that she knew she wasn't going back to school.

I got home to see where she was in her lessons.  I was so shocked there were little notes from Jayne asking for help. eg "I don't understand this." We had always said to her if you don't know something they were teaching then leave a questions, it worked in previous years but not yr 3, there were no answers. I asked Jayne did they every answer her questions, she shook her head.

A year later, Jayne's health and confidence has improved so much, it was the best thing we could have done. I just wish we had done it before then.   Jayne now orders her own drinks when we go into a cafe.
~ Sylv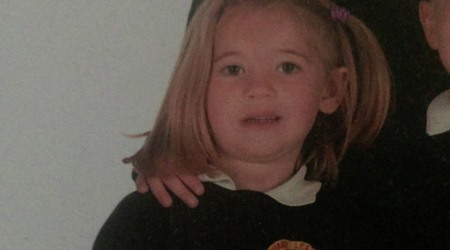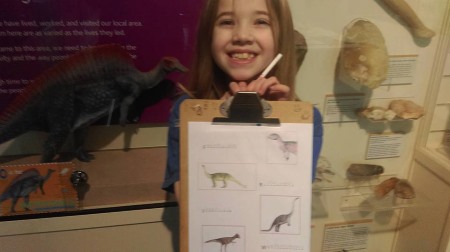 "I wanted to share these two photos of Jayne with you too, so you can see the difference in her smile.
The first one was taken at school 3 years ago, and every school photo was a struggle to get her smiling.
The second was taken at the beginning of this year and look at that gorgeous smile. So yes home educating her is the best thing we could have done for her."
~ Sylv

Why We Chose To Homeschool
~ Anonymous
I trained to be a teacher when MY teachers were there for me when my parents weren't. I wanted to help other young people like I had been. I left home at 16, lived in shared houses and worked in fast food restaurants to fund myself through A-levels, my degree and post-grad. I always strived to be that teacher that made a difference to young people's lives.
When I gave birth to our daughter my husband thought he was going to lose both of us. I went from being medically fit to both of us having medical complications, one of which created by the hospital, I needed an emergency c-section which was not done properly and I had to return for emergency surgery.
So you can see I would do anything for my little girl. We didn't put her into nursery in case she was bullied and wasn't able to stand up for herself or explain what was happening. We didn't want the confidence knocking out of her before she started.

When she started school within the first week we were made to feel like lepers.
The school had supposedly never come across a child who had never been to nursery before and she was assessed for everything under the sun. Basically our daughter was not dependent on other children's attention, was independent and happy in her own company. She never had any separation issues with us. Ironically her speech and language scores were well above her age. However she had an individual education plan (IEP) which focused on little things like eye contact, initiating play and dressing (she never needed any toilet assistance).
Our daughter had an IEP for 2 years but was taken off the special needs register after 2 years as her academic levels were too high to warrant her staying on.
In Maths our daughter made NO PROGRESS over a year as demonstrated by the school's levels. She was predicted to be half a year behind at the end of KS1. I worked with her every night after school and she smashed her target achieving the 'required' level. 
I taught her to read, she achieved a year ahead, and although she had significant writing difficulties, again I worked with her every night on the 'wet-dry-try' method. She achieved half a level above average.

I had demonstrated my intervention had meant she smashed her 'targets' that the school set her.
Our daughter was also subject to persistent unprofessional and degrading comments from her teacher over a year too, all of which was logged and reported in our de-registration letter.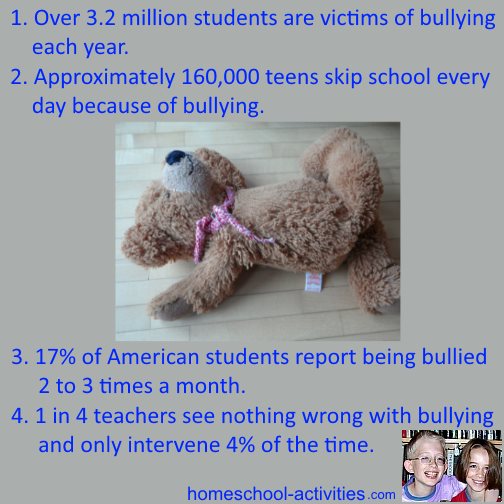 Whilst she was at school her best friend turned against her, persistently physically bullying her on a day to day basis and incurring injuries. The girl went on to attack other children and staff. The school were unable to assure our daughter's safety. We kept a log and worked with the school to address the issue, having to site the bullying policy to demonstrate it as bullying, meeting with the senior management team and making a formal complaint. Having escalated the complaint through the stages (although the subsequent Department of Education investigation confirms the school did not follow their complaints procedure) the school's stage 3 pack provides evidence that the school disclosed our correspondence to other parents, including those of the bully.
It was maybe this that resulted in the bully's father making false accusations about my husband to the police, accusing him of bumping into him. One incident with no witnesses, another where I was the witness and it was a load of rubbish, and the third with an 'independent' witness (one of his friends) that went to court. They didn't manage to get their stories consistent and my husband's legal defense demonstrated that the whole scenario was created by this man as a grudge against us. My husband was not guilty and there was not sufficient evidence, but the process did cost us substantially to prove his innocence.
It was while this legal case was going on that it emerged that the bully's father had sent an inappropriate Valentines card to a year 6 girl, and proved positive on DNA analysis. We went with other parents to ask for him to be banned from the school premises, the girl in question (the sister of a girl in our daughter's class) would go to pieces if ever she saw him and after everything that had happened many parents felt very uneasy around him. Yet the school refused even though they legally have the power to do so and the police failed to pursue the case at all.

This demonstrated to us once again that the school would not keep our daughter safe.
We de-registered our daughter and escalated our complaint to the local education authority (who did nothing - although the Head and Senco both 'left' within the next term!) OFSTED and the Department of Education who in turn carried out their own investigations.
Our daughter knew we were going to de-register her although she obviously doesn't know the FULL story. We couldn't wait till the end of the year, enough was enough, although we did keep her in until after her SATs. (School refused to disclose these to us - illegal - and we got them eventually from Freedom of Information!). I collected her at the end of the day and she held my hand tightly. I said, "Let's do this," and she went and did a celebratory lap of the playground waving her arms in the air. We handed in our letter (detailed), got a signature and left the building for the last time. She skipped ALL the way home, we played 'School's out for summer' loudly when we got home and opened a bottle of champagne. We went to a private function in the evening.

That's when I saw a most beautiful smile from my daughter, one I had never seen before. I know she will remember that day for the rest of her life!
We have had a fantastic year home educating so far and our daughter has really thrived. We had a meeting with the home education officer who gave us a glowing report and said our daughter was getting a better education than she would in school. Today we received our year review letter. I just hope they're prepared!!
You can see more homeschooling stories on my Mom's wisdom page, which has free e-books to download.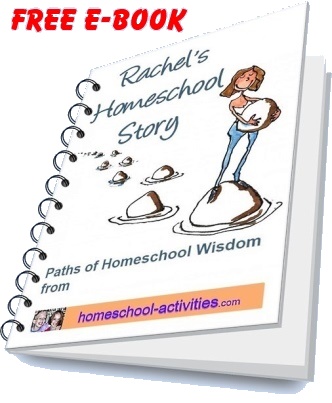 I would love you to share your homeschooling stories!
Please contact me directly.

Love this page? Help me spread the word by sharing...
---
Homeschooling › Courageous E-Course Lesson 21 > Your Stories

---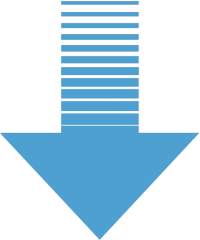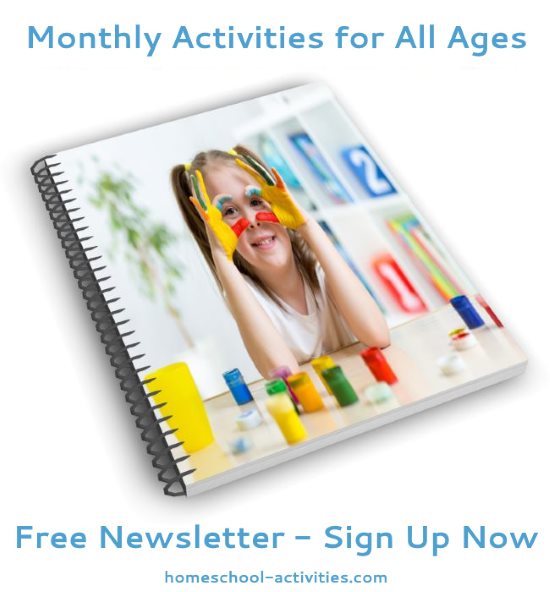 "Just had a look through your monthly newsletter focusing on math. Thanks so much for all the links and ideas. It's brilliant!" ~ Diana      

"Hi....I totally love all your posts and enjoy reading them....the kids love the activities and enjoy them through and through." ~ Bianka