Free Art Resources:
Museums Give Access
To Half A Million Famous Images
Fantastic free art resources that you can use for homeschooling along with how to use the Charlotte Mason method to study famous artists so your child can experience the joy of art.

This is fabulous for homeschoolers. 
You can now download any of these images free for use in:
art studies
lapbooks
graphic design

as inspiration for homeschool art projects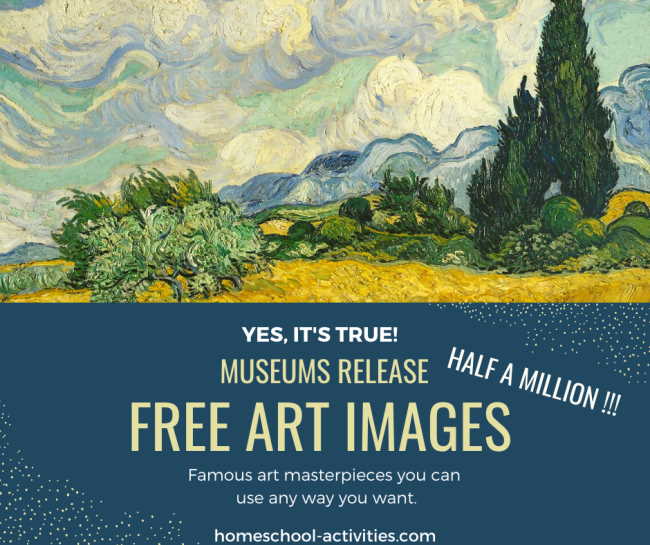 Free Images From The Metropolitan Museum of Art
New York City's world famous Metropilitan Museum of Art has announced that 406,000 of its pieces have been placed in the public domain and are now available without restrictions.
To identify these images, look for the Open Access icon at the lower left of the image, highlighted in this masterpiece by Bruegel:
Their Open Access policy lets you use their images and use them for "any purpose, including commercial and noncommercial use, free of charge and without requiring permission from the Museum."
I've tried to make it easy for you to identify the Open Access images by clicking this link to their Art Collection which has Open Access already ticked in the Show Only box.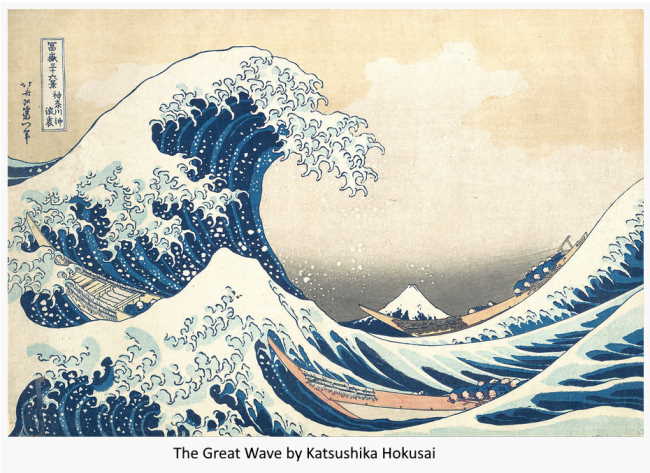 The exciting thing is you'll be able to find a mind boggling range of movements, styles, and mediums, including my favorite painting by Hokusai.
You also get to to be able to use some fantastic and unusual art objects, like this wonderful 14th-15th century Ganesha from India.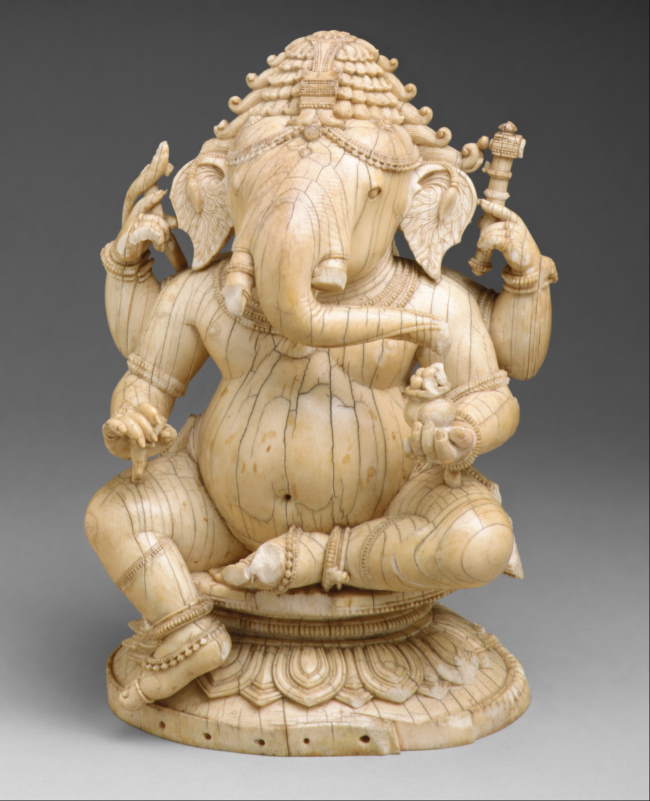 And this evening dress which gives an insight into the art of fashion 1873-style!

Teaching Art Appreciation: The Charlotte Mason Method
Here's Beth to explain how she teaches her homeschool son how to study the  work of famous artists.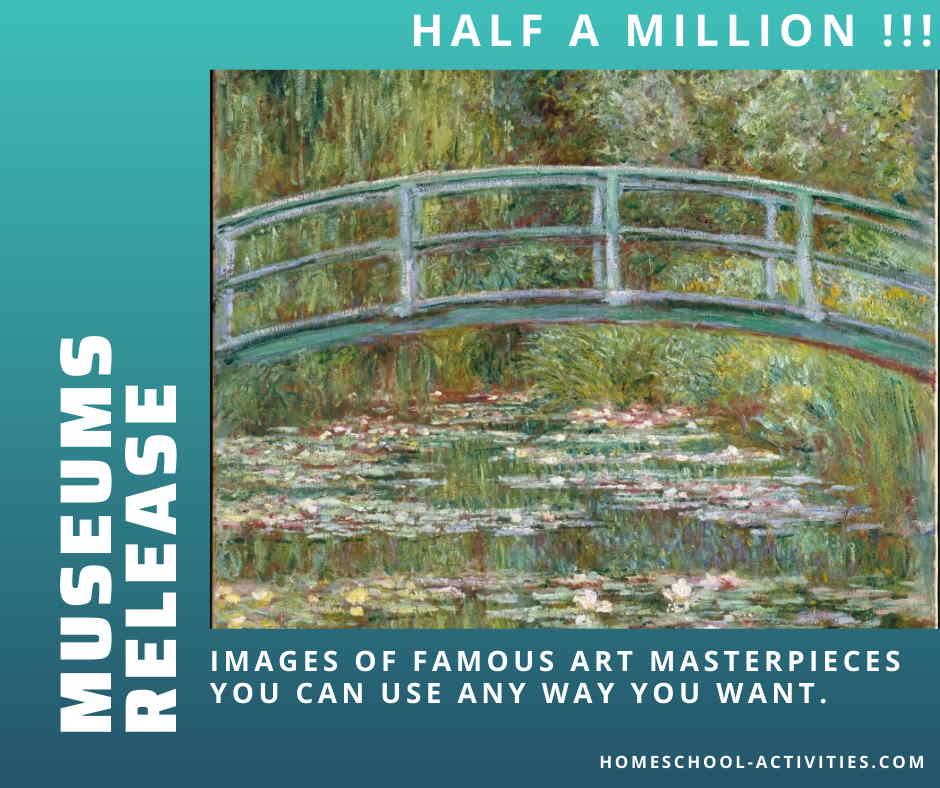 "We use the Charlotte Mason method for studying artists. It's pretty simple really and only takes a few minutes. 
Just pick one artist and stick with him/her for 12 weeks ( give or take for us, that's not a hard and fast amount of time here). I start with reading a short biography of the artists life, and usually his/ her portrait.
Choose one painting. We look at it together until we feel we have looked our fill, and we have "memorized" the image. Take it away and then have the child describe it if you like. I have a book that has a description of each painting we use, with facts like where, when, etc, so I read that aloud on the first day.
Hang it somewhere obvious in your home, somewhere where you are sure to see it in passing. Leave that one there for a week.
At some point everyday ask your child to look at it. My series of questions goes like this: What do see that you haven't noticed before? Who is the artist? What year was this painted? What medium was used? Who are the subjects in the painting? If not known, who do you think they might be? Why do you think the artist painted this scene? Where is the setting? Where is this piece now? How big is it in real life? What technique was used here?  (Impressionism, etc.) I always try to include: Do you like it? Would you possibly hang it in your home?
It's important not to make the questions feel quiz-like, but more like a conversation. If your child doesn't know, tell them right away, or look it up together, and then ask again the next day.
Every day I definitely make sure to ask: "What have you not yet noticed?" There's always, always something."

~ Beth, Courageous Homeschooling Facebook group
Virtual Tour of Claude Monet's House

And it's not just pictures you can view.


There are also some great virtual tours.

I think you might especially enjoy this tour of Claude Monet's house.


And here's a list of 12 famous museums from around the world that offer free art resources in the form of virtual tours.

Free Art Resources From Paris Museums

It's not only the Metropolitan Museum that's helping with free art resources.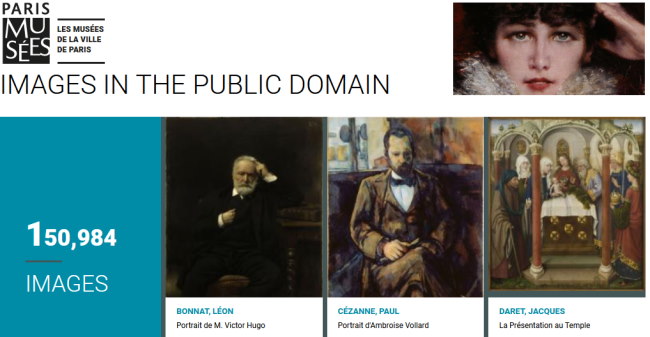 Paris museums put 150,000 images online for unrestricted public use.
You can get free public domain images from 14 French museums, including the Musée d'Art Moderne and the Petit Palais.
A good way to find paintings is to put the name of the artist like Paul Cézanne in the search box.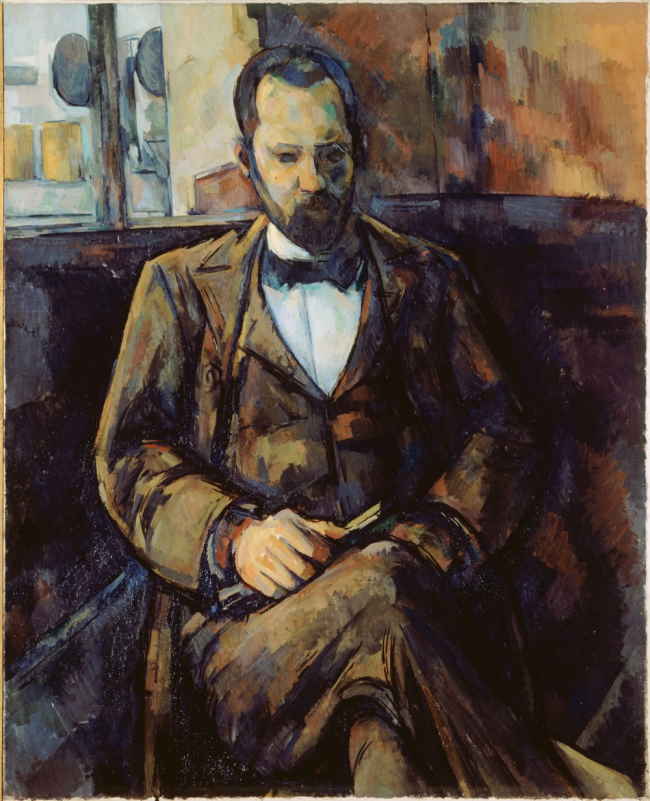 The search tool is a bit annoying as it comes up with lots of blank boxes, so to make it easier you might like to put in the names of some famous artists like:
Rembrandt
Claude Monet
Picasso
There are also many photographs you can download.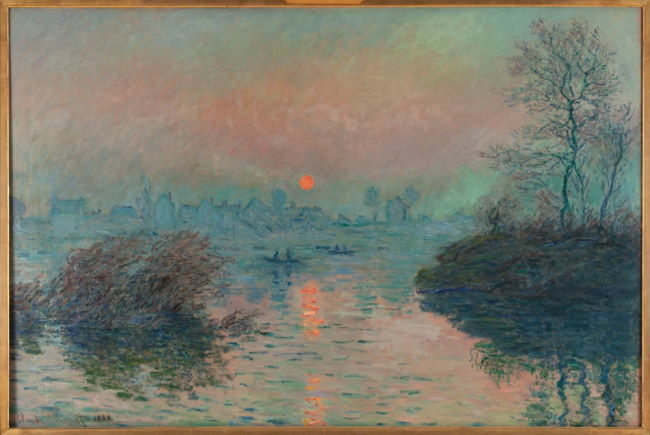 Check out this page on homeschool art projects to see how you can use these wonderful free art resources to inspire your child.

Want to remember this? Post this Free Famous Art Images to your favorite Pinterest board!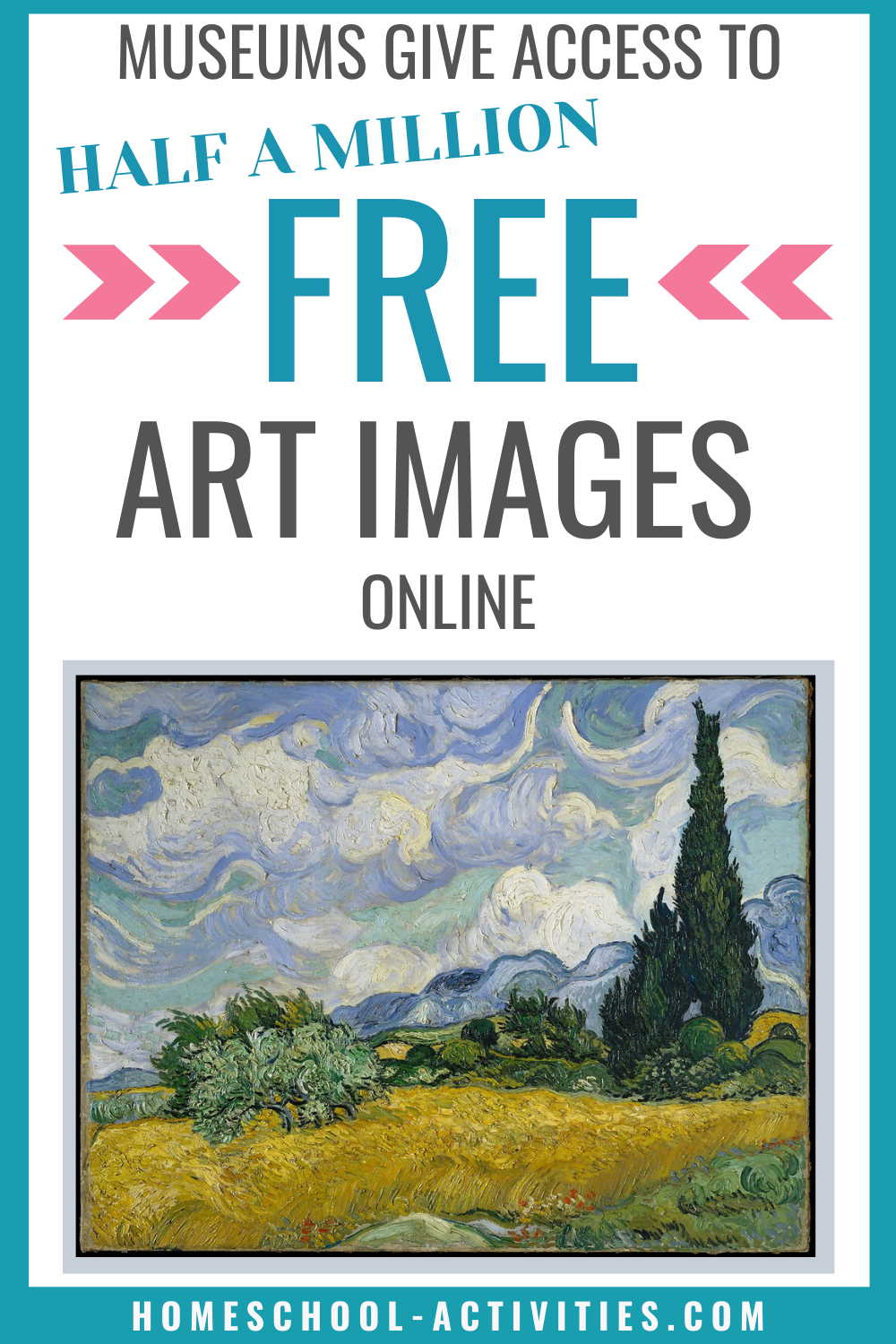 Love this Page? Please SHARE it.
---
---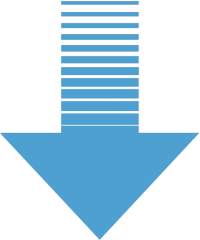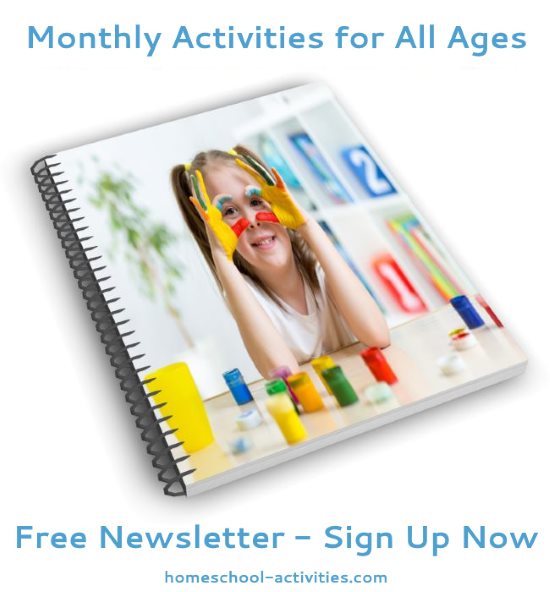 "Just had a look through your monthly newsletter focusing on math. Thanks so much for all the links and ideas. It's brilliant!" ~ Diana      

"Hi....I totally love all your posts and enjoy reading them....the kids love the activities and enjoy them through and through." ~ Bianka