Baby Dinosaurs Kids Activities

Bring baby dinosaurs to life with our free coloring sheet and fun kids activities. Make your own dinosaur egg, watch a baby dino hatch, write a story with our free worksheets and look after your own own virtual pet from ages past!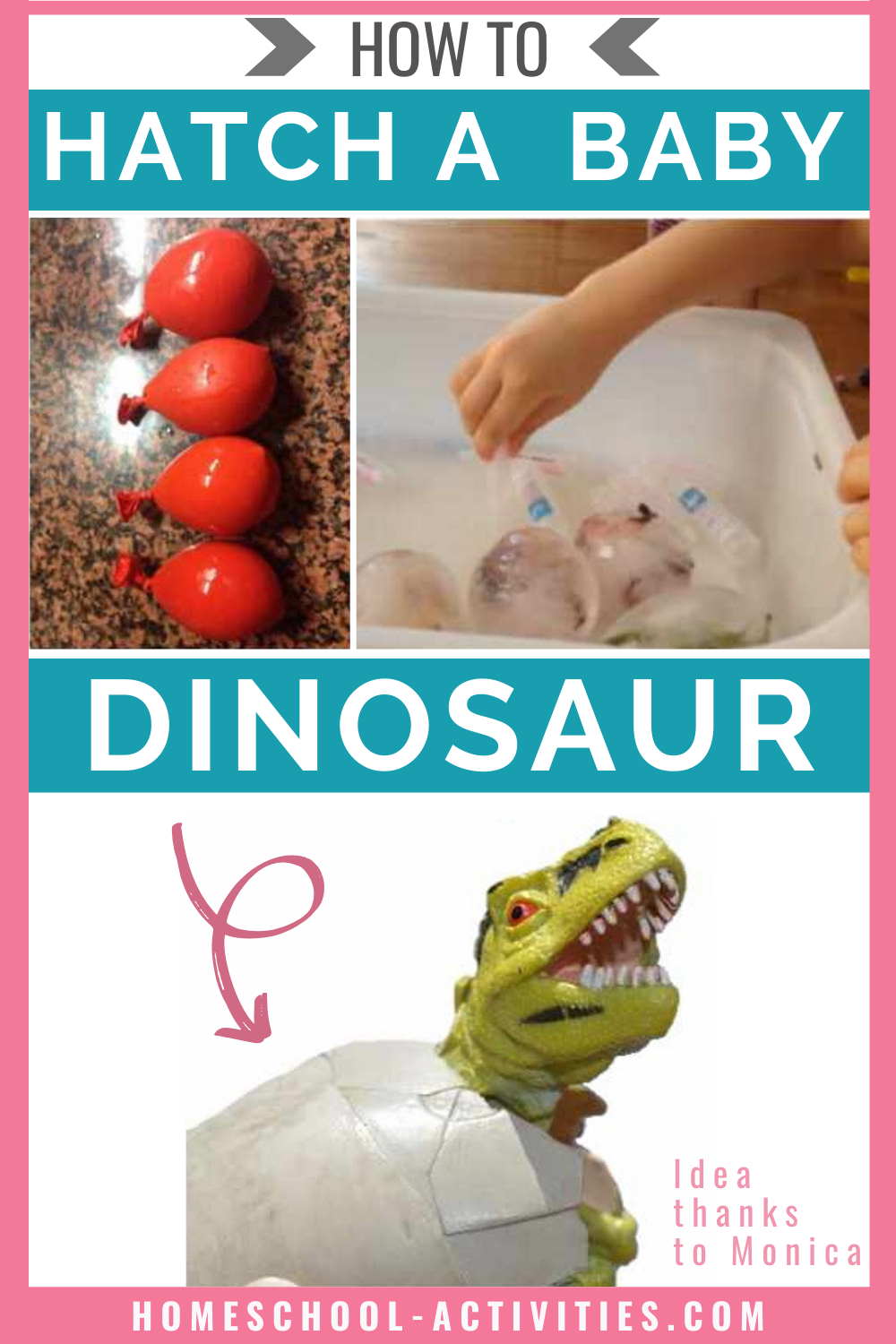 How To Hatch A Baby Dinosaur
Instructions:
Find a small plastic dinosaur toy.
Place in a balloon.
Add water.
Freeze.



Make A Dinosaur Egg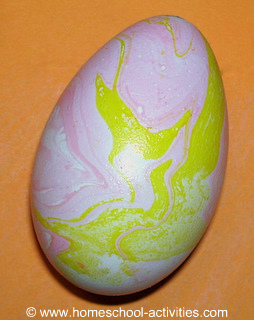 Uncovering your own dinosaur egg is great for kids activities. Marbling is one of those easy and fun homeschool activities which is ideal when you've got a group of kids to entertain.

You need:
Marbling inks
Hen's egg or plastic craft eggs
Just add a few drops of different colored marbling inks to water and dip in your egg. We used a homeschool hen's egg (with yolk and white blown out) for its extra life-like quality, but you can buy plastic eggs which marble up very well.
You can make a dinosaur nest by sticking down your freshly laid dinosaur egg and drawing a nest around it. As you can see, we added a mother Maiasura above in our homeschool dinosaur crafts - you might prefer a T-Rex!
Free Dinosaur Coloring Sheet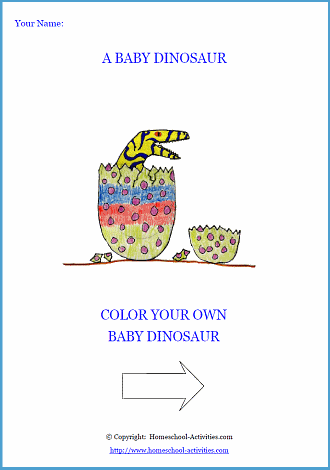 A lovely way to start is by coloring your own baby with this free dinosaur coloring sheet. Catherine drew it for you as part of our homeschool dinosaur activities.
To make this even nicer, you could make your baby hatch!
Draw two halves of an egg on white card stock and attach them together at the corners with a paper fastener so the halves open and close.

Stick your colored baby dinosaur on one half so that as you open the egg your baby appears!

You can find free templates for your hatching baby dinosaur on this fun crafts site.
Free Dinosaur Writing Worksheets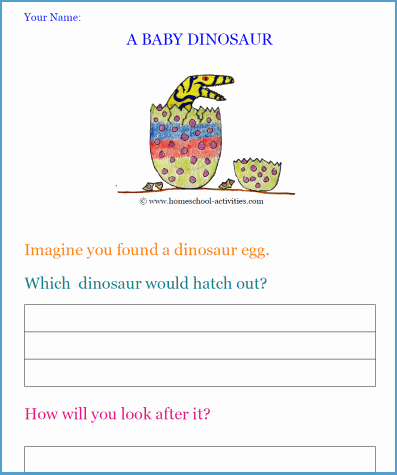 Catherine has drawn some more dinosaurs to inspire your kids to have a go at writing their own story! You'll find them all on our kids writing page, which has free sheets for older kids too, as you'll see in her Guide To Keeping Dinosaurs page.

Draw Dinosaurs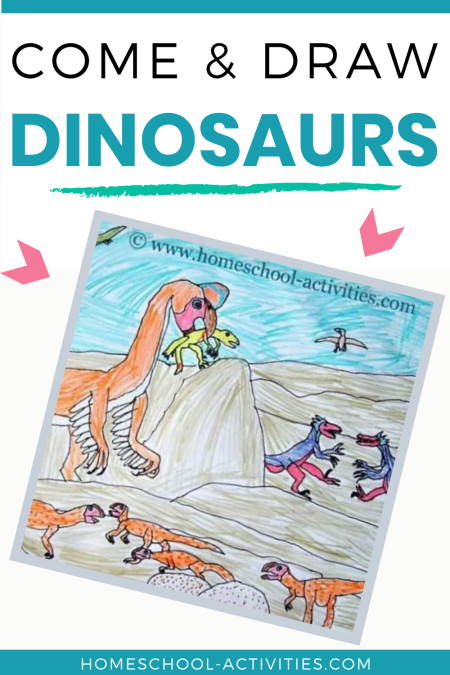 One of my children's favorite activities is to draw dinosaurs.
And even more to mix them up with other animals!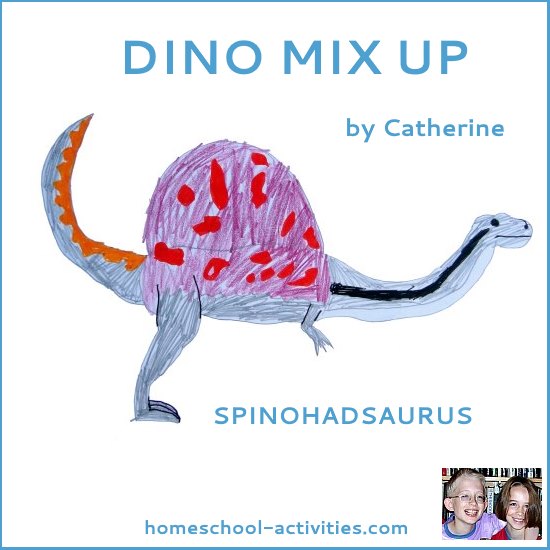 Come and see how to draw animal mis-fits with children's art activities.

Keeping baby dinosaurs is part of our dinosaurs for kids homeschool activities, which include making your own fossils and lots of other fun dinosaur activities.

Love this page?  Please share it...
---
---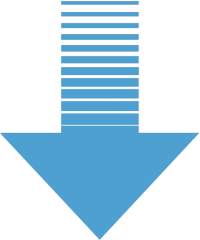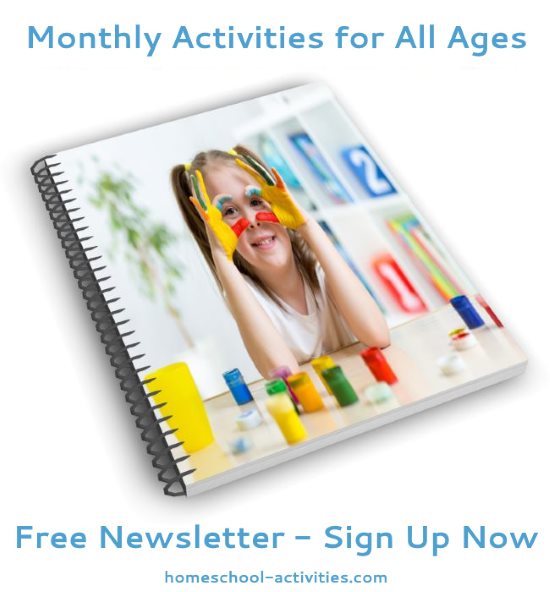 "Just had a look through your monthly newsletter focusing on math. Thanks so much for all the links and ideas. It's brilliant!" ~ Diana      

"Hi....I totally love all your posts and enjoy reading them....the kids love the activities and enjoy them through and through." ~ Bianka