Printable Alphabetical Order Worksheets: Teaching The Alphabet

You'll find 26 free unique printable alphabetical order worksheets perfect for teaching the alphabet to beginner and more advanced readers.

Beautifully illustrated with unique animal drawings from my daughter Catherine, they are our gift to you.
These free printable homeschooling alphabet worksheets are in three sets.
They start with beginner readers and move on to advanced grades.
Nothing would please us more than for you to use our free printable alphabetical order worksheets with your child.
You'll find three sets of free alphabetical order worksheets.
Each set of printable worksheets gets progressively harder.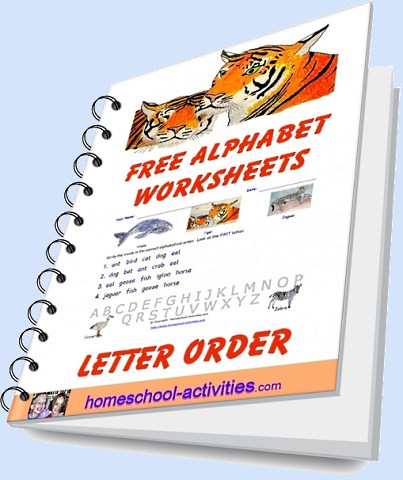 Website owners and commercial organisations - please note these homeschool images are by Catherine and the worksheets are copyright protected.
Free Alphabet Worksheets
Homeschooling my children William and Catherine has proved what I think is the most vital factor in teaching the alphabet:
Preschool alphabet activities need to show your child that all these meaningless squiggles on a bit of paper lead to something fantastic - a word!!!
I know it sounds silly, but sometimes I think we all take writing for granted without considering how long it took us to invent it!
So you'll see our homeschooling preschool curriculum activities are all designed to make teaching reading fun.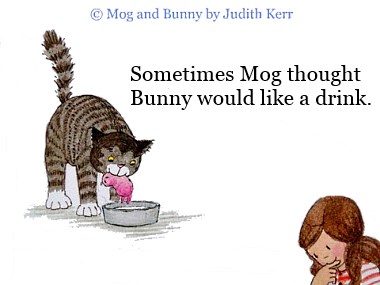 Free Printable Worksheets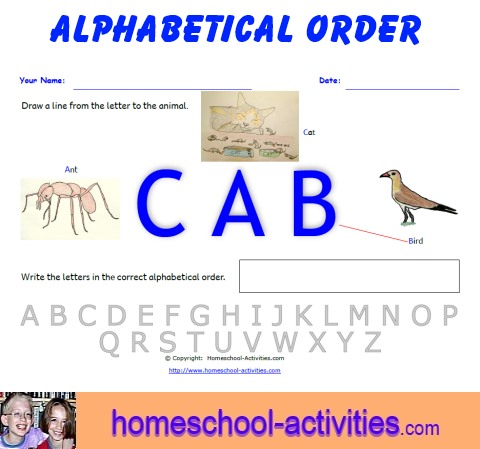 Preschool
Start teaching the alphabet with this set of ten printable worksheets by asking your child to find which animal begins with the letter and then drawing a line to the animal.

Write the correct alphabetical order in the box.
Each worksheet has the alphabet in the correct order at the bottom of the page so your child can check.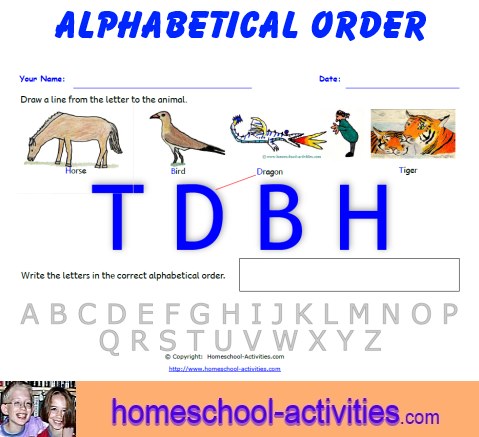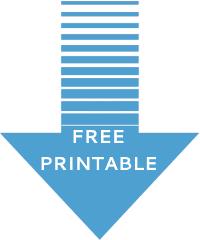 More Confident Readers
These free homeschool printables start at the beginning of the alphabet.
Each of the ten worksheets has a set of five letters to arrange in order.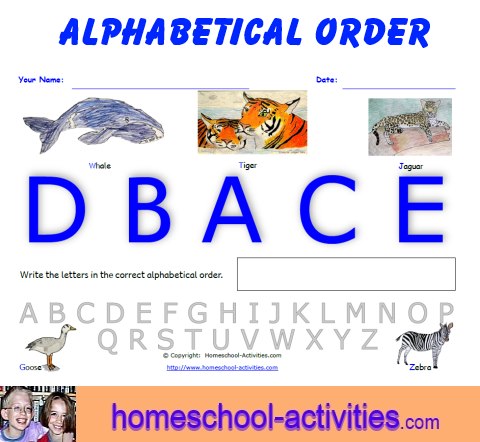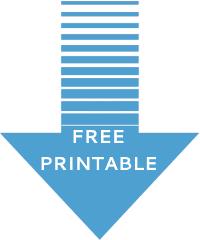 Advanced Readers
Our homeschooling free printable worksheets teaching the alphabet order for WORDS start with arranging words in order of the FIRST letter.
The last worksheet in the set uses the SECOND letter.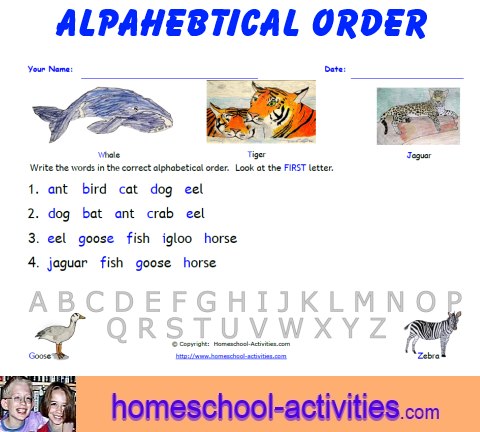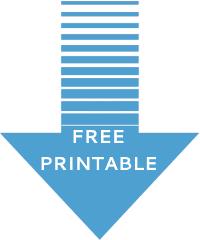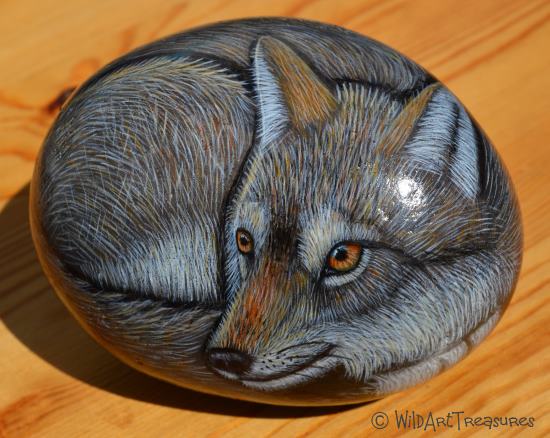 Rock wolf hand painted by my homeschool daughter Catherine.

As you can see, Catherine has become a very talented young artist since she made these worksheets for you.
She's now runs her own successful on-line Etsy shop, selling hand painted rocks and animal jewelry for animal lovers.

It's nice to know that homeschooling gives you the freedom to discover and encourage your child's passion, whatever that may be.

Teaching The Alphabet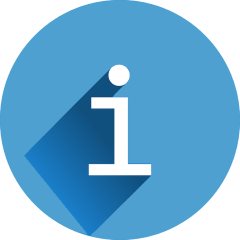 Here are a few tips when you're teaching alphabetical order:
Keep each lesson short. Why not print out a few of our homeschool worksheets and then try again later?
You'll see in our page on how to go about teaching the alphabet that encouraging multi-sensory learning is obviously a good idea. How about hiding a few plastic animals around the house, getting your child to find them and then arrange them in alphabetical order?
You'll find all our homeschooling activities aim to make learning fun!
Writing Worksheets
Our free printable alphabetical order worksheets make use of the delight children take in animals.
If you're teaching writing, have a look at our free printable how to write the alphabet worksheets, which help make learning how to write letters easy and teach your child how each letter is formed.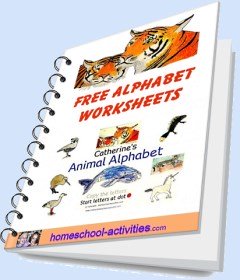 You can also help encourage a love of writing from a very early age by using our free homeschool worksheets to encourage your child to find writing fun.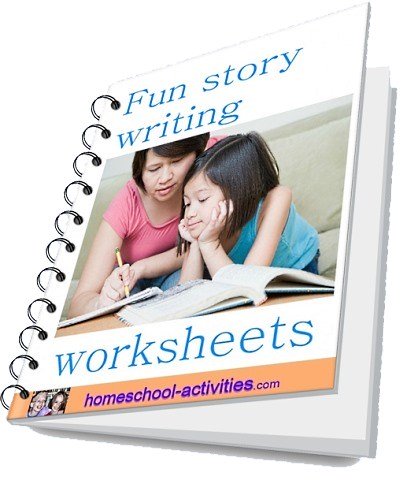 We hope you find these free homeschool alphabetical order worksheets useful.
If you'd like us to make some more free worksheets or different ones, contact me and I'll see what I can do!
Love this page? Help me spread the word by sharing...
---
Homeschooling › Alphabet › Order Worksheets
---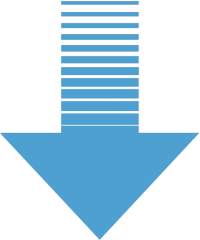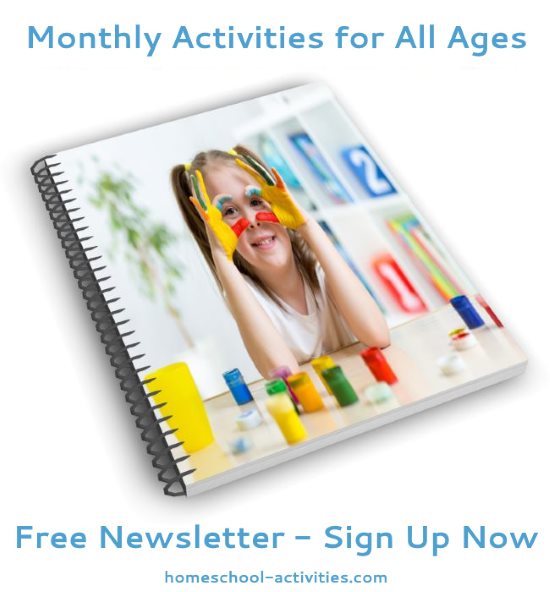 "Just had a look through your monthly newsletter focusing on math. Thanks so much for all the links and ideas. It's brilliant!" ~ Diana      

"Hi....I totally love all your posts and enjoy reading them....the kids love the activities and enjoy them through and through." ~ Bianka