Homeschooling Requirements:
Home School Laws
If you want to start home school, you need to know the homeschooling requirements and laws where you live.
My guide gives some useful tips to help you steer your way through and shows you how to find out about the laws which affect you.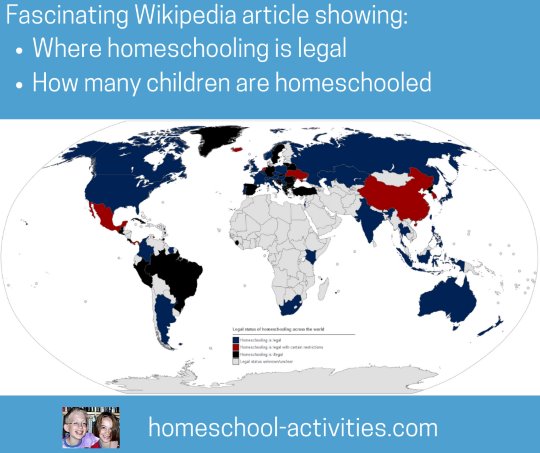 This fascinating article on Wikipedia proves that homeschooling is legal in many countries and estimates the numbers of children who are homeschooled.

Home School Laws
Homeschooling laws vary; in fact there are massive differences between the legal requirements you'll have to face.
Before you begin, here is my guide to help you take the right approach to homeschooling laws:
It's always worth remembering that you are not alone; there are plenty of other homeschool families around who can help with advice and support.
If you ever question whether it might be easier just to send your child to school and need some refreshing as to why you're doing all this, have a look at our page on home school as opposed to public schooling to see why John Holt and John Taylor Gatto believe school is not the best place to send your kids.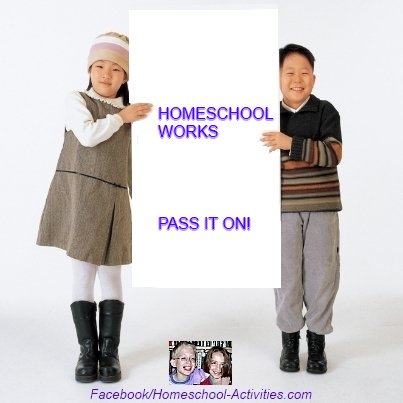 Homeschooling requirements and laws can appear very daunting at first. Luckily, once you've taken a deep breath and spoken to a few people, you may well find that they're actually quite easy to manage.
If you ever have a big wobble, it's useful to remember that, in reality, relatively few cases go to court. You'll also find lots of help when it comes to answering the question: How do I homeschool my child?

Check out for yourself the laws and homeschooling requirements which apply to you, don't just take someone else's word for it - including mine!
Find out the easiest ways of complying with the requirements by talking to other homeschool families.
Often legal wording is vague and can mean different things so it's worth checking that out with other homeschoolers too!
There are quite a few myths about homeschool and many people still believe home education is illegal. It's worth looking at our guide to homeschooling facts so you know what the truth is.
Homeschooling Laws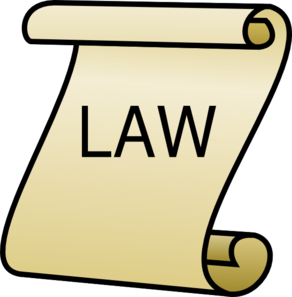 The good news is that home school is legal in many countries, including South Africa, Indonesia, New Zealand and Russia as well as the United Kingdom and Canada.
Home school is legal in all 50 US states, but each state has different homeschooling requirements.
In terms of the US, the Homeschool Legal Defense Association (HSLDA) has a really useful guide to the requirements of each state.
You can also see an overview of the home school laws affecting the US and UK here.
You'll find the HSLDA website has details of the homeschooling requirements that directly relate to you. Most states have mandatory reporting, some require a portfolio, yet others want you to have a list of curriculum handed over to the local public school district...so it's worth checking out the requirements thoroughly.
Home school laws in your state may include:
The number of days the students must attend per year
Compulsory attendance ages
Required subjects or testing, if any
Requirements for you to have a high school diploma or equivalent
If you're just starting out, I thought this overall remark from an E-How contributor about US homeschool state requirements might be reassuring:
"Each state sets its own regulations, which range from very lax to somewhat troublesome."
Homeschooling Laws in the UK
Thankfully, here in the UK for England and Wales, the homeschooling requirements are basically very straight forward.
In fact, since my children never went to school in the first place, there is no legal obligation upon us to register as a homeschool family with the Local Authority.
The homeschooling laws we are obliged to follow are based on Section 7 of the 1996 Education Act. This says:
"The parent of every child of compulsory school age shall cause him to receive efficient full time education suitable a) to his age, ability and aptitude, and b) any special educational needs he may have, either by attendance at a school or otherwise."
It is the 'otherwise' part of this sentence which is so important and gives us the right to homeschool.
UK Requirements: England and Wales
You do not need permission to home educate. If you child has never been to school then you do not have to tell the Local Authority.
If your child has attended school, or been offered a place at a school (even if they have never been), you must deregister by sending a deregistration letter to your child's school.
If your child has special needs and attends a special school you must seek permission to deregister your child.
The law is different in Scotland, Northern Ireland and Islands such as the Channel Islands and the Isle of Man.
Homeschooling Requirements
April 2019 UK Elective Home Education Guidelines

In April 2019 the government published a new guidance for home educators here.
I have to say, it does sound pretty off-putting and heavy duty.  Remember, the people who wrote it have never been home educators themselves.  They haven't seen how children learn fantastically well all by themselves once they are motivated to do so.
What you need to remember is that actually nothing has changed in law.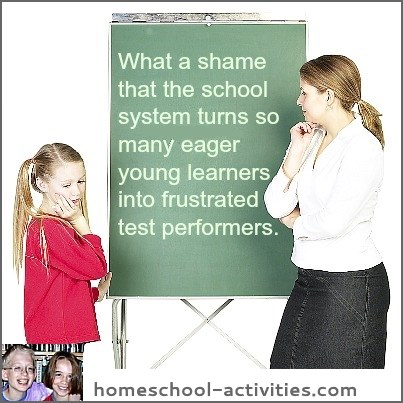 Home educating parents are NOT required to:

have a timetable

set hours during which education will take place

observe school hours, days or terms
Also, the guidance clearly states that there are NO legal requirements for you as parents educating a child at home to do any of the following:
acquire specific qualifications for the task
have premises equipped to any particular standard
aim for the child to acquire any specific qualifications
teach the National Curriculum
provide a 'broad and balanced' curriculum

make detailed lesson plans in advance

Give formal lessons
Mark work done by the child

Formally assess progress, or set development objectives

Reproduce school type peer group socialisation

Match school-based, age-specific standards
The fact is that actually you will do brilliantly and your child will learn far more than they would at school.
I run the Courageous Homeschooling Facebook support group which will reassure you that all will work out just fine. Do join us and see for yourself that teaching your child at home is a life-changing decision which is better and more rewarding for all of you.

I really hope that you won't be put off starting homeschool by the need to fulfill the requirements of your state, province or country.
The advantages of homeschooling are well worth jumping through any hoops you find.
The summary of the homeschooling laws I have given here is not intended to be, and does not constitute, the giving of legal advice.
But I think the hardest part is often getting started and, once you've begun, you'll see homeschooling really does have lots of benefits.
Don't be put off by homeschooling requirements and laws; it's really worth it!
---
---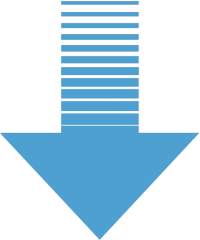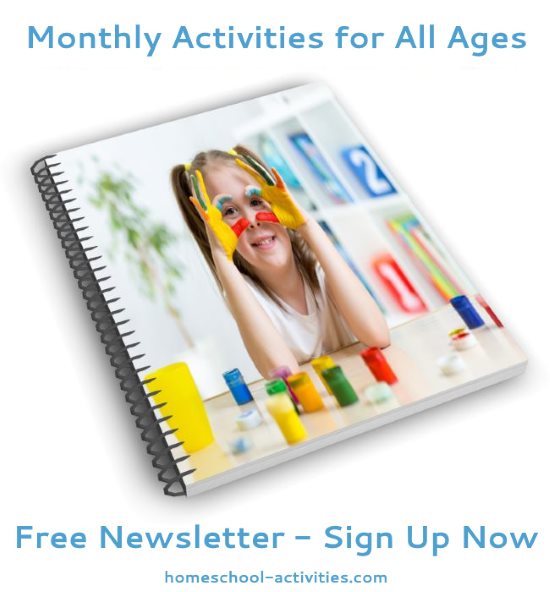 "Just had a look through your monthly newsletter focusing on math. Thanks so much for all the links and ideas. It's brilliant!" ~ Diana      

"Hi....I totally love all your posts and enjoy reading them....the kids love the activities and enjoy them through and through." ~ Bianka