Free Homeschooling Activities
To Make Learning Fun
Homeschooling works – and I'm hoping to be able to use my experience to show you how.
Meet our resident homeschool experts
William and Catherine
For me, teaching my children at home was the natural choice because that's exactly what my parents did.  I am one of the very few people teaching my own children after being taught at home myself.
O.K. – maybe that makes me a bit biased, but it also gives me the confidence to know that your kids will thrive without school.
You can achieve the highest academic standards if that's your goal.
More importantly you have the ability in your hands to sow the seeds for a happy, creative and fulfilled young person.
I can help you with unique tips which can only come from being one of the very few second generation families.
My Free Guide to Start Homeschooling will give you living proof that teaching your child at home is the best decision you ever made.

All you need to decide is whether it's the right choice for you. I'll be looking at the advantages as well as some of the disadvantages (yes, there are some!).
You'll soon find there are lots of different ways to do homeschooling.
To me, it's not important whether you follow a structured approach with scheduling, worksheets and a specific curriculum or you decide to be totally unstructured and 'go with the flow.'
What is vital is that you make sure you're following your childrens' interests and cover what is in their heart.
You'll find that home school science is one of the many subjects which is easier to teach at home than at school. 

You can get a free e-book of ten science experiments which make science fun and we guarantee won't to let you down!

Every month I send out a free monthly newsletter full of kids activities, covering topics like English, Math and the Rainforest.

And we want to help you by making our own unique free worksheets so learning is fun!  As you can see, I've started by bribing my daughter Catherine to illustrate these lovely free printable story worksheets.
I hope that one look at the kids activities we have done here as a family will convince you that following my children's delight in everything from robots made from junk to dragons and dinosaurs has taken us far beyond anywhere a school curriculum would dare to go.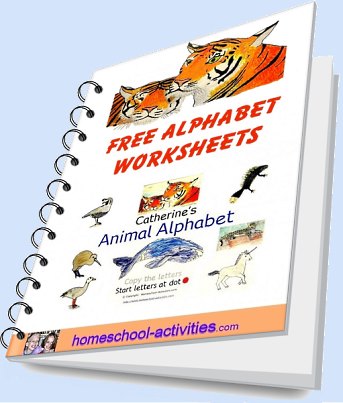 Meet a whale in our Ocean Creatures activities.
Come and enjoy paper mache projects.

And you'll see we use lots of fun free worksheets and activities to make homeschool math come alive.
Above all, I hope you'll find this journey as joyful as it has been for us. 
Best wishes
Sonya, Rob, William and Catherine
P.S. I am setting up a library of inspiration for us all to share.  Come and download your:


of Homeschool Mom Wisdom!  I would love to add your story.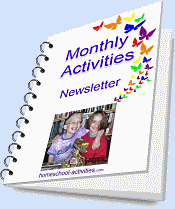 "Thanks for all the great ideas....You have helped me more than you think. You are part of my gratitude journal. It was a blessing to have found your website. Best wishes," Marcia