Homeschooling Quotes:
Humor and Encouragement
Homeschooling quotes and humor are just what you need sometimes!

A quick injection of John Holt or John Taylor Gatto can be just the encouragement you need when things seem a little tough.
Humor is a great help when you're homeschooling!
Homeschool Quotes: John Holt
I thought we'd start with some of my favorite quotes from the iconic John Holt.

If I need some encouragement, I often look back to what he says because he puts things so clearly you can't fail to remind yourself why you chose homeschool in the first place.
John Holt has lots of excellent homeschool quotes which can give us all much needed encouragement, and you can see more in my page comparing homeschooling with public schooling.
Inspirational Quotes

I must say I find a few inspirational words is a great way to start my day!
Wayne has set up a really good website where you can get inspirational quotes, sayings, and words of wisdom for self improvement.
You can find Quotes of the Day and track down that elusive quote which you can't quite remember exactly how it goes!

Homeschool Humor
I'm going to put some quotes from my children William and Catherine in the hope that it will inspire you to share with us funny stories which have brought a smile to your homeschool day.
One way we can all help each other is by lightening the load; that feeling of responsibility is one of the bad things about homeschooling that can be overwhelming, and humor is a great way to lift your spirits.
Here are a few classics from our homeschool humor:
Catherine: "I'm not clever at everything Mum." Mum: "I'm not clever at everything either. No-one is clever at everything. I can't do William's K'Nex." Catherine: "But you are clever at cleaning."
William: "I don't like your Shepherd's pie Mum it's got too much vegetation in it."
William: "I do like lots of different sorts of food Mum, just nothing that's cooked at home."
Your Homeschooling Quotes

I was very touched with this submission from a homeschooling Mom sharing some of her memories:
Eldest daughter says,

''I like everything except my chores!!''

Youngest daughter says,

''I like math and meringues!''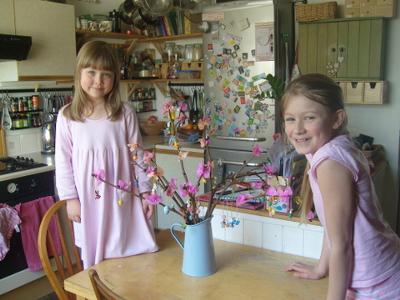 Your Homeschooling Quotes
Looking on Pinterest I've seen some absolutely fabulous sayings and thoughts picked out by you.  In fact I often look on Pinterest to get inspired!
I regularly post quotes on my popular Facebook page if you'd like to see more.
Sharing homeschooling quotes and humor is a fantastic way to lighten up your day!
---
Homeschooling › Start › Quotes
---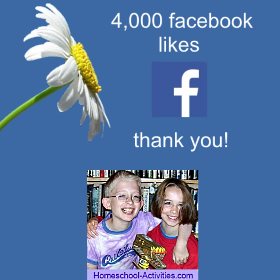 "Thanks for all the great ideas....You have helped me more than you think. You are part of my gratitude journal. It was a blessing to have found your website. Best wishes," Marcia