Preschool Activity Ideas
  Home School Activities
The best free home school preschool activity ideas.  Set up your own Zoo, watch a live animal cam, build a visitor's train and have a Zoo party!

Imagination is the key to the best homeschool ideas and it's free!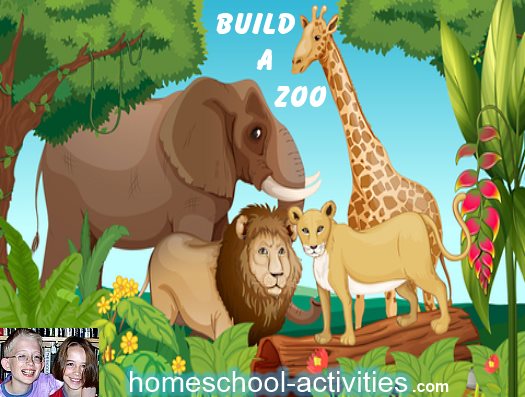 Kids Zoo Activity

Running your own Zoo has to be one of the most successful homeschool preschool activities.
You're guaranteed to learn all sorts of homeschool math, science, reading and geography while having fun.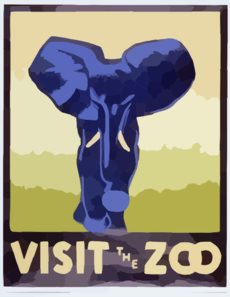 A fantastic way to start your home school preschool activity is to pay a virtual visit to a Zoo first. You can watch the Smithsonian National Zoo right here for free to see their live web cams to see lions, cheetah cubs, clouded leopards and gorillas.

You can build the enclosure for your zoo by practicing home school preschool craft using Lego, wooden blocks or cardboard boxes. 

This VTech set is for little ones with a track and sing-along songs:

I found this FREE Animal Sounds app for little ones with 81 nearly 5 star reviews on Amazon:
Lots of opportunities for adding in more homeschooling preschool activity ideas here. You could add a toy train track or build one for free by laying down tissue paper. How about building a Sea Lion enclosure with blue card for water and some real rocks for them to sit on?

You could help your child draw out a plan of your home school Zoo first. Once you've marked out the enclosures, you could add the animals using animal stencils (more about homeschooling stencils later).
We've made drawing animals easy for preschool children by using home school hand art. Come and see how with our preschool craft activity ideas for free homeschool Preschool Art Activities.

You may need to start by going on homeschooling animal collecting expeditions for the Zoo. A toy land rover or truck, toy binoculars for spotting animals and a homeschooling fishing net for catching them will work well.
Set up an animal hospital in the Zoo as part of your home school activities. 
One of the great free homeschool preschool activity ideas is to take turns being the vet. Use a real thermometer to check the animal's temperature and detachable stereo headphones make perfect free home school stethoscopes.


Home school preschool math comes from buying tickets from the Station Master for the Zoo train and working out how much you'll need for the ice cream stand.

If you want more ideas about how to teach homeschool preschool math, see how some preschool butterfly craft can teach symmetry and geometry.

Set up a home school dinosaur park activity enclosure and add in all your favorite friends. My daughter Catherine's were always escaping and wreaking homeschool havoc! 
You can easily add in more preschool activity ideas for homeschooling science into this project. See if your preschooler might like to dig up a dinosaur for fun preschool science.


Don't forget to collect the animal waste! Cotton wool balls make perfect non-smelly homeschool substitutes. 
You can buy CD-ROMS for anyone over the age of three to run their own Zoo. You learn all sorts of homeschooling facts about the animals and what they need. My daughter  Catherine has loved Zoo Tycoon and still spends hours building virtual enclosures for everything from Spectacled Bears to Velociraptors.

My children William and Catherine decided to fly over their home school Zoo in a plane, which fits in brilliantly as an extra preschool activity idea to help learn homeschool geography and transportation in our project traveling the world. 
Adding a home school Aquarium into your Zoo is a great activity which could form part of our Ocean Creatures Unit.
Your preschooler will love any activity which involves dressing up as a Zoo animal. How about adding in some preschool craft by making a homeschool paper plate mask of a tiger or an elephant?

As a finale to your homeschooling Zoo project, I'm going to add in one of our preschool craft activity ideas because you can use it to create a rather spectacular end to your homeschool Zoo activities.

Stencil Craft Activities

Stencils are perfect for homeschooling preschool craft and you can use them for all sorts of homeschool learning activities.

The lovely thing about home school stencil craft activities is that it enables even very young children to produce something that looks great.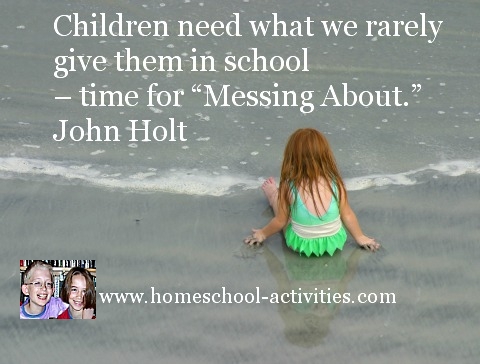 Here are some home school preschool ideas for how to have fun with stencil craft activities and add them into your Zoo project:
Get your children to make their own homeschool animal T-shirts using stencils. T-shirts look great painted with stencils and it's not too hard to use fabric paints for preschool craft even when you're homeschooling young preschoolers. William and Catherine loved showing off their homeschool Elephant and Giraffe tops! 
Buy some homeschooling alphabet stencils. Great for homeschooling preschoolers in letter shapes; even more magical for your preschooler to find you can produce something which actually makes up a name. How about a fun activity writing out the notice for the lion enclosure to add into our fun alphabet activities and worksheets?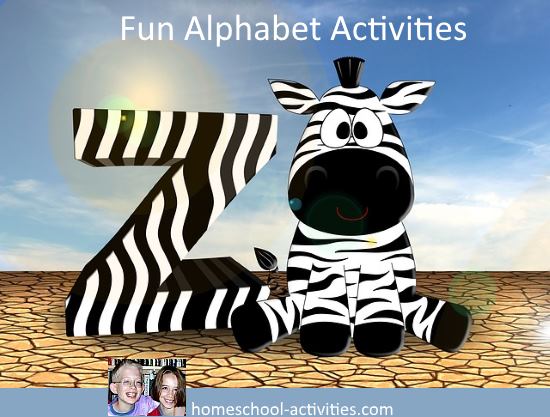 Zoo Party Activity
Now's the time to use those stencils for free preschool fun. 
Get lots of preschool kids round to create a colorful mural on a large piece of wallpaper.
 Your kids can even make free animal stencil Party Invites!

There are lots of free home school Zoo party games to choose from. A good one is getting each preschool child to pretend to be a different animal.

You can see lots of craft ideas for making free home school dressing-up props, including a feather headdress, in our homeschooling activities for 2 year olds.

What a lovely way to end your project.
As you can see, homeschooling preschool activity ideas are all about using fun and your child's interests to help them learn about the exciting world we live in.
Love this page? Help me spread the word by sharing...
---
Homeschooling

›
Preschool
› Zoo Activity
---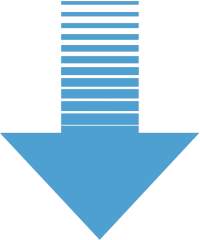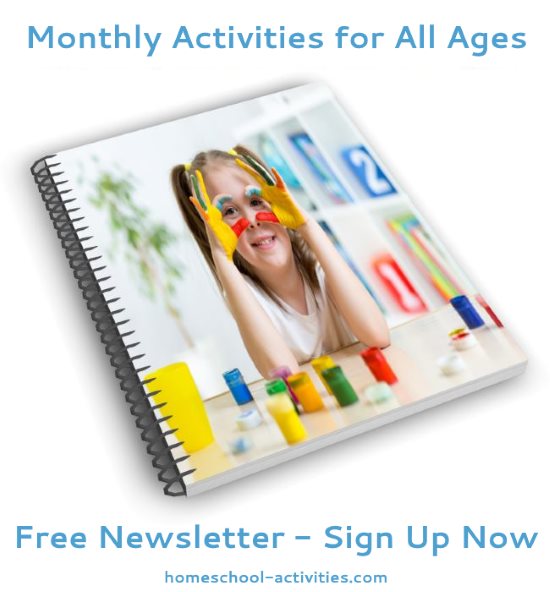 "Just had a look through your monthly newsletter focusing on math. Thanks so much for all the links and ideas. It's brilliant!" ~ Diana      

"Hi....I totally love all your posts and enjoy reading them....the kids love the activities and enjoy them through and through." ~ Bianka