Lapbook Ideas For Kids
Dinosaurs To Rainforests
Making a lapbook is a great way for kids to get together all the stuff they can find out about an activity and show it off. 
You can see great ideas for topics here, especially our homeschool favorites on dinosaurs and rainforests.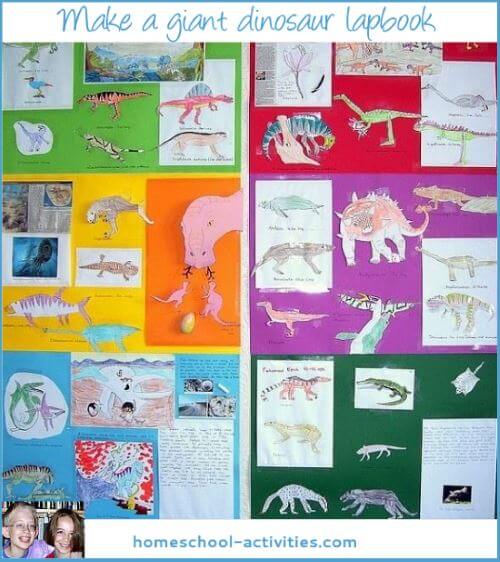 Doing one of these activities isn't just about writing - you can add anything you like - from coins and dinosaur photographs to seashells!
What Are Lap books?
Lapbooks are great for helping kids learn about a topic in all sorts of different ways. It suits kids who are visual learners and those who enjoy crafts because there's quite a lot cutting and sticking involved!
You can use lap books as a way to bring together an activity by creating a series of mini books, with each booklet looking at a different part of the topic.
You can see our page on how to make lapbooks here.
We've also picked out some fun homeschool ideas like Ocean Creatures, Airplanes and Zoos which work really well, particularly with younger kids.
Homeschool Ideas
When you're thinking of what your kids might enjoy, don't feel you have to put all your mini booklets in a file folder.
In our homeschool we had lots of fun covering our living room walls with our dinosaur and rainforest projects -  our children William and Catherine loved showing them off.
You can pick different formats to suit your kids. You could try a large poster sized sheet of cardstock like we did with our homeschool dinosaur topic or make one that's in a folder to open out.
Have fun choosing what suits your kids best!
And another useful thing is that you can adapt different subjects to different ages.
Another good idea is to use a story book as the basis for your activities. I've seen that done well with tales set in another country so you can include country facts and, if it's an animal story, drawings and facts about the main character!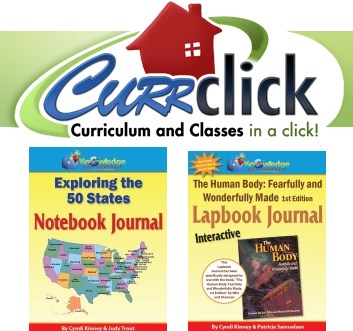 Currclick has created a template pack which will work for different ages and might help you get off to a good start. They've also got some lapbook projects, including:
Addition Facts
Mini States (Washington, Delaware, Oklahoma, Illinois etc.) which would make a fantastic Unit Study. Homeschooling.about.com is a good starting point for ideas your kids might like to cover. You could make mini books full of State flags, flowers and animals. What about photos of the State capital or, where appropriate, the State fossil?
(Currclick is an affiliate link, which means that if you purchase a product through them I receive a small commission. There is no extra cost to you.)
Dinosaur Lapbook
Our homeschool Dinosaurs project would make a perfect topic. Here are some ideas for what would make a fantastic dinosaur lapbook:
Natural objects like lichen (pre-Cambrian), sponge (Cambrian) and coal (Carboniferous.)
A timeline.
Newspaper articles.
An origami dinosaur.
Photographs and post cards.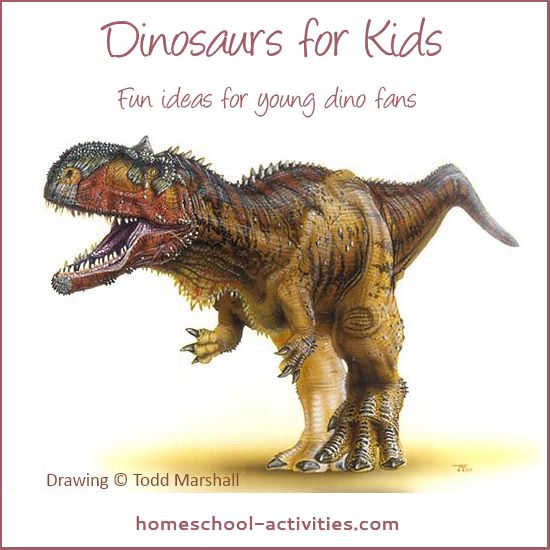 Maps of the different periods from Wikipedia.
Drawings and coloring pages.
A freshly laid dinosaur egg made with marbling inks.
Facts.
Dinosaur stamps.
Stuff from a real dinosaur Museum you've visited.
Downloads from the internet.
A plaster cast fossil.
If you look at our Dinosaur activities for kids you'll see that part of the fun of our dinosaur project was to add lots of paper fold-outs, tabs and pipe cleaners to our drawings.
That's a great idea for your dinosaur activities because it will make your drawings really stand out.
Free Lapbook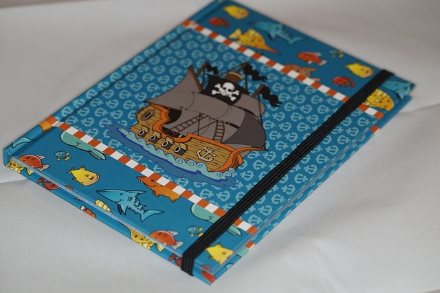 For younger children, you can get a free pirate lap book where you can have all sorts of pirate fun by adding mini-books with pirate words and a find the treasure game.
You'll find it at the bottom of her page.

Rainforest Activities
This is another perfect idea which you can see in our Homeschool Science rainforest for kids activities. Here are some things you could include:
A mini book on carnivorous plants. All sorts of fascinating stuff here, and you could make everything come to life by finding out how to make a terrarium for your own Venus fly trap or pitcher plant.
Lots of drawings, coloring pages and photos of the wonderful animal life of the rainforest in our free Rainforest Animal Action Pack.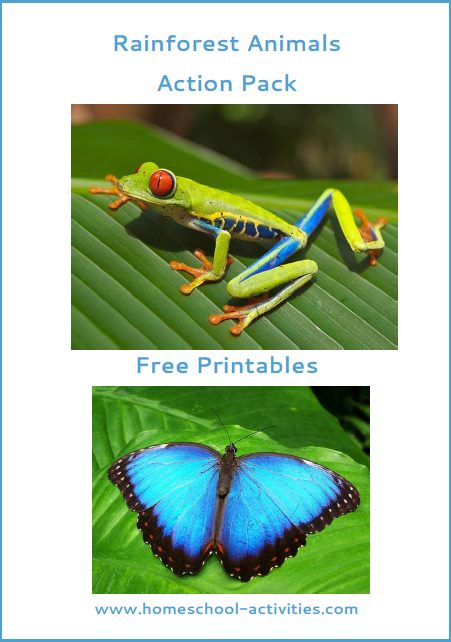 A mini book on the indigenous peoples of the Amazon.
Make mini books using plants - either a pitcher plant that opens out to reveal insects as in our rainforest activities, or a bromeliad with a frog pool.
Make a rainforest diorama, using our homeschool ocean diorama as a model.
It's always fun adding a few rainforest treats. And since the cocoa tree is native to the rainforest you have every excuse for sticking on a chocolate wrapper!
Making a dinosaur lapbook or one about rainforests is a great way for kids to bring together all the stuff they know in a fun way which they can show off.
---
Homeschooling › Writing › Lapbook
---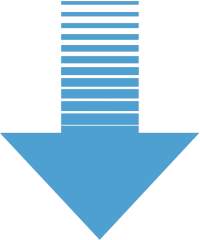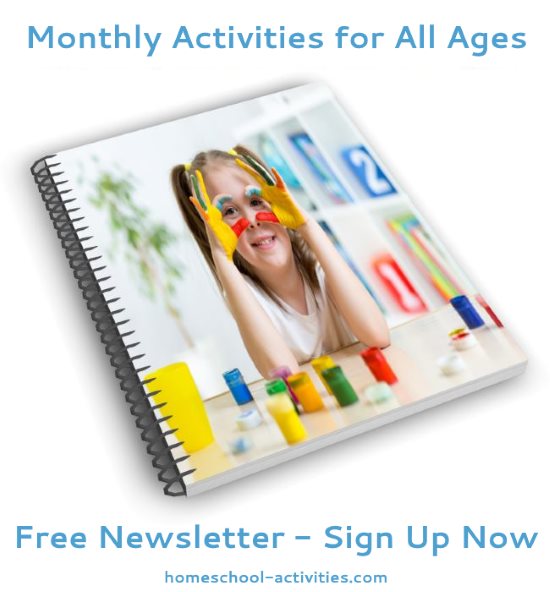 "Just had a look through your monthly newsletter focusing on math. Thanks so much for all the links and ideas. It's brilliant!" ~ Diana      

"Hi....I totally love all your posts and enjoy reading them....the kids love the activities and enjoy them through and through." ~ Bianka