Geography Games For Kids
Geocaching And Map Reading Activities
Geography games are the best way to learn geography for kids! You can have all sorts of fun using map games and geography activities to teach kids about the world we live in, at the same time as giving a real taste of adventure.
Teaching homeschool geography to William and Catherine is a delight because we've come up with so many geography games for kids which help us travel the world without leaving home.
I'm going to cover lots of fun geography activities involving everything from finding out where animals live to eating homemade barbecue sauce from Maryland.
And one of the best geography activities for kids is:
Geocaching For Kids
This is one of those fantastic geography activities for kids which teaches so much homeschool geography at the same time as awakening one of the most enjoyable instincts buried deep inside all of us - the treasure hunt.
You'll soon see geocaching for kids is great for all ages, from toddler to adult!
Geocaching is basically a hunt to find buried 'treasure' hidden at different locations. You'll find it teaches all sorts of homeschool geography activities:
Map reading
Local geography
World geography as you check out on the map where different caches are - you'll find caches hidden in Libya and the Antarctic!
Plotting map co-ordinates and, depending on the age of your kids, how to use a GPS
Understanding and caring for the Earth's resources - take along a litter pick bag when you go geocaching and join a 'Cache in, Trash out' environmental event
Adding some fun into your homeschool field trip activities!
But there is one other marvelous side-effect of geocaching for kids; you'll know we love outdoor crafts and learning homeschool bushcraft but you may not know that we struggle with a common parent problem - getting the kids to go on walks.
Geocaching for kids is one of those ideal geography games which gets your kids desperate to get into the outdoors!
Map Games
Getting kids interested in map reading activities is one of those life-long skills which homeschool geography can really encourage. You'll find we love map games and have invented lots of homeschool ones ourselves which we'll share with you - but one of the best has to be geocaching for kids.
All you need do is to go on the geocaching website and sign up for free. If you click on a map of the area around you it will give you the sites of all the hidden caches.
But, before you start your geography activities, here are some tips:
Geography For Kids
You need to introduce geocaching games by picking some easy sites to begin with. You don't need a GPS for many of them and the geocaches are marked with the level of difficulty.
Make this one of those whole family events. Even toddlers love finding treasure with our fun activities for toddlers and you can build on this with geocaching for kids activities; what's more, you'll probably find both Mom and Dad enjoy these geography games too!
You'll know we make our own homeschool crackers as part of our Christmas activities for kids and geocaching is a great way to make use of any cracker toys you have left over. Geography games are much more fun if you can find your cache and leave a present behind for someone else! You'll find the caches often contain little presents left by others, and if you take one you need to leave one behind. A perfect gift might be a needle felted toy, one of those homeschool crafts easy for kids which are fun to make.
Kids Geography
Once you've found a few caches and got the hang of it, you could make your geography games really pay off by:
Finding a trackable geobug or geocoin etched with a unique code that can be used to log its movements on the map as it travels the world. Some of these items have traveled hundreds of thousands of miles thanks to geocachers who move them from cache to cache.
Setting up your own geocache and really putting map games to the test by working out its exact location.
I'm going to be covering lots more map games and homeschool geography for kids but it was Hannah and Isaac who told us about geocaching (thanks you two!) and it's rapidly become our homeschool favorite.
Have a go and see for yourself at: geocaching.com
Geography really comes to life with geography games for kids!
---
Homeschooling
› Geography
---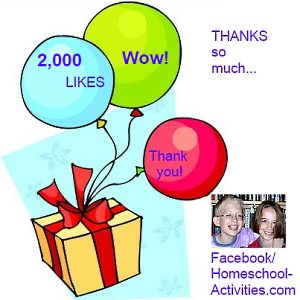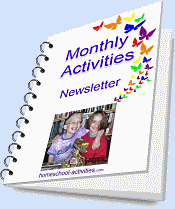 "Thanks for all the great ideas....You have helped me more than you think. You are part of my gratitude journal. It was a blessing to have found your website. Best wishes," Marcia