Two Most Common Misconceptions about Homeschooling
In today's day and age, homeschooling is fast becoming the popular option of parents when it comes to the education and learning of their children.
With huge numbers of homeschooled kids having success in high school and college, it is undeniable that it is a fantastic route for achieving academic excellence for your children. 
However, homeschooling is not without backlash and criticisms.
The two most common misconceptions about homeschooling are:

Homeschooled

students

are anti-social
Parents are not capable educators
Homeschool Produces Anti-Social Children
Still the biggest myth ever associated with homeschooling is that students will not get the opportunity to socialize with others in their age group.
This conclusion is drawn from the generalization that homeschooled students lack socialization because they are confined within the four walls of their houses. They do not get to interact with other children, unlike in the conventional classroom set-up.

So the big question is, "Do homeschooled student really lack social skills?"

The prevailing generalization about homeschooling is that the students are not exposed enough to other members of the society where they belong, simply because they are at home.
It is a given fact that exposure and mingling with others are very important for development of social skills. The classroom is one avenue that provides socialization among children. However, it is not necessarily the only avenue for interaction with others.
In actuality, homeschooled students have more opportunities to participate in meaningful socialization. Homeschooling, although does not have the diversity and interaction that the conventional classroom setting offers, can also provide opportunities for socialization.
The perceived absence of socialization in home schooling can be remedied. The absence of socialization in home schooling can be solved by letting your children participate in numerous outdoor activities in your community.
You can enroll them in sports clinics and various camps for children.
You can get them involved in your church and join your church choir.

The simple act of letting them play with other children in your local playground is also a way to address the perceived lack of socialization in homeschooling.
Parents Are Not Capable Educators
Teachers are professionals that have undergone rigorous training and have years of experience in teaching. The general arguments of critics of homeschooling is that there is a reason why only qualified persons are hired as teachers, and parents do not have the qualifications to become teachers.
While it is true that homeschooling is not for everyone and certain families are not suited for home schooling, this should not discourage parents who are interested in homeschooling their children.
The lack of qualifications to be a teacher can be overcome. Parents just have to be determined and willing.
The most daunting task is how to start homeschooling your children.
Where will you get your teaching materials, how will you teach and how do you facilitate learning effectively? Parents can feel helpless or can be overwhelmed by this daunting task especially at thebeginning.
However, in this modern era where technology - specifically the internet - has made information very accessible, parents have many resources and support at their disposal.
New homeschooling parents can seek out other parents who have experience in homeschooling their children. They can ask for advice to help them set-up and kick start their homeschool.

Parents can also research on the internet for tips and materials. They can create their own curriculum from scratch or they can use online curriculums that other parents have already used.

There are hundreds and hundreds of educational resources online where they can go to seek help like homeworkhelp.today, and other open educational resources online.
The main advantage of homeschooling is that the parents have control in determining what their children should learn and therefore they have more say in value formation of their children. Each child is unique and even between siblings variations in learning styles exist.
Parents have an advantage over a classroom teacher because they are in the best position to know their children more and therefore they are the most qualified to discern what teaching method is the most appropriate for their children.
The homeschooling parents can properly identify what learning style is suitable and would work best for each individual child and tailor their teaching method accordingly.  Moreover, the parents can instill their values and belief system to their children more effectively with, perhaps, an increased likelihood of adoption because of absence of external detractors.
Homeschooled children are less likely to be subjected to the cliques, peer pressure, bullying, and the judgment that comes from other kids in school.
In addition, homeschooling allows children to study a particular subject at their own pace. They can spend more hours in subjects where they struggle and accelerate them on the subjects where they excel.
Thus, they are not forced to seat through a meaningless classroom session where they repeat a concept that they already understand because the rest of the class does not get it. Conversely, they are not forced to move on past a particular topic that they do not really understand just because most of the class seems to get it.

Homeschooling, just like any other forms of educational system, does have pros and cons. Moreover, just like any other forms of educational system, these pros and cons are manageable.
It is, however, dependent upon the people or person in-charge in implementing them to make the system work. The homeschooling parents must keep in mind the importance of socialization in their child's development, and they hold the key to making homeschooling work.
Author's Biography:
Haley Hobart has been a stay at home mom for 10 years and frequently contributes to homeschool sites with her expertise. She lives in London with her partner and three kids.
---
Homeschooling › Socialization › Misconceptions
---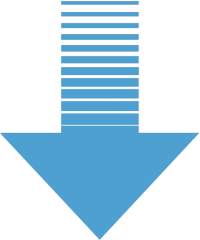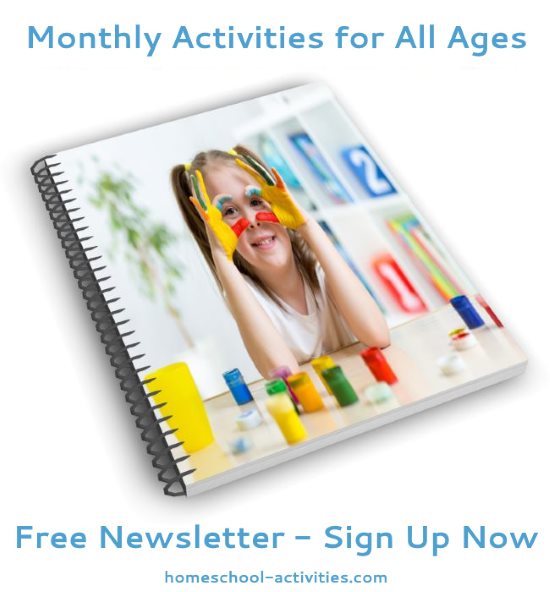 "Just had a look through your monthly newsletter focusing on math. Thanks so much for all the links and ideas. It's brilliant!" ~ Diana      

"Hi....I totally love all your posts and enjoy reading them....the kids love the activities and enjoy them through and through." ~ Bianka