How To Home School eBook
Unique Tips From A Second Generation Family

Homeschooling often seems a bit daunting - especially when it comes to working out how to actually DO it!

This practical guide is based on my experience as one of the very few people taught at home myself and walks you through in 13 easy-to-follow steps how to build a successful homeschool.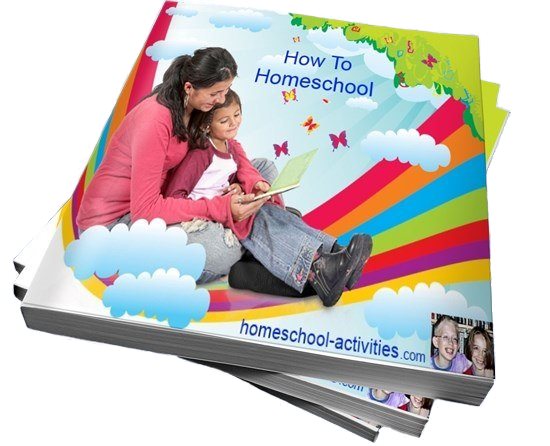 "The How to Home School eBook is inspiring and encouraging. Beautiful lay out...Fabulous quotes...Easy to read bite-size chunks of information....Homeschooling comes over as being totally achievable."
~ Wendy
P.S. Love the homeschooling laundry schedule - can totally relate to that!
The eBook will help you whether you are:
Just

starting out

and

feeling a bit panicky

about what to do and how to

'do it right'.

You're

already homeschooling

- but things don't seem to be working out and everything seems a bit of a

struggle. 


You're beginning to ask yourself if teaching your children

really is for you

and what to do to make it

work

.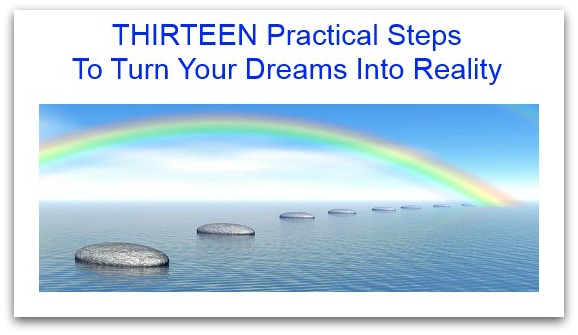 The How to Home School eBook will give you:
The opportunity to work out your goals
Show you how to achieve them

Give reassurance and inspiration

Reveal the secrets which make teaching your child successful
Achievements are measured in different ways, but I have 'succeeded' in  homeschooling- at least in my own terms - and I want to share the secrets of that success with you.
My son is now at Oxford University and my daughter is largely unschooled and a talented artist.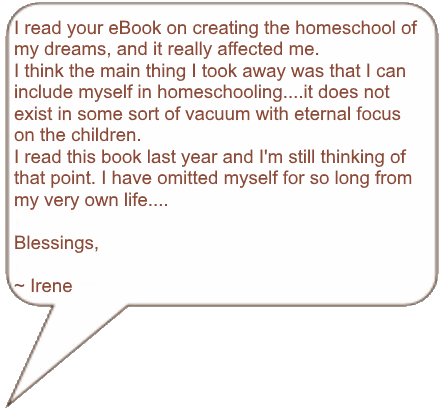 Turning dreams into reality can seem - well, a bit too dream-like!  The eBook will get down to Earth by getting you to:
Think about the things which are most important to you

Ask the right questions which make teaching your children at home work for you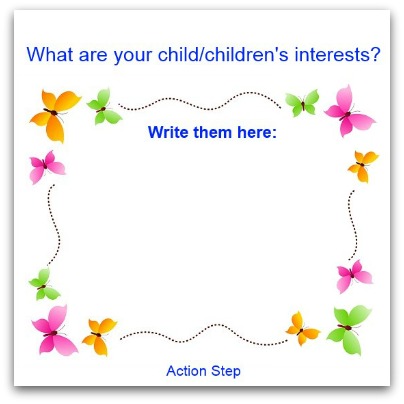 You'll also find reassurance that you have made the right choice for your child from the iconic John Holt and Sir Ken Robinson.

After completing the Thirteen Action Steps, you'll have all the tools you need to build your future and make your dreams come true.
Homeschooling From Start To Finish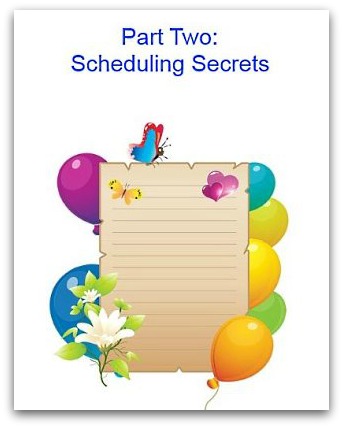 The How to Home School eBook has BONUS features to help you even more:
Scheduling Secrets to show you what works and what things are best avoided!


A

Monthly Planner

which

you can use as a

template

to actually sit down and start creating the best homeschool that works for all of you.

You can see a sample below of the 150 pages you'll get in your eBook.  You'll find Action Steps, secrets, tips, practical help both from me and my facebook community of 8,000 fans, inspirational quotes, jokes (we all need some fun!) scheduling help and a monthly planner for you to write in:
How to Home School follows a proven method.
By following 13 simple action steps, you can make your dreams come true.
Your Homeschooling Prize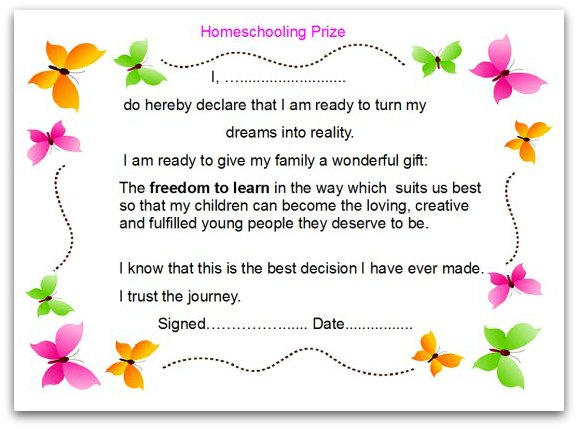 How To Home School will make teaching your children everything you dreamed it could be.

Frequently Asked Questions

How long is the book?
It's 150 color pages.  I wanted it to look pretty for you but I know that can be a lot of ink!  It looks fine printed out in black and white.

Is it a hard-copy book? Will I receive something in the mail?
No, the How To Homeschool eBook is a PDF file.  You'll get a link sent to you so you can download it to your PC or tablet.

Is this ONLY for families about to START homeschooling?
It is for everyone, new and 'old' alike.  If you are new, it will help you think about how to start. If you're already some way along your journey, it will help you re-evaluate so you can think about what is working in your days together and what needs changing.

We all teach our children differently. How can your book help me?
One of the most magical things about homeschooling is that every family is unique. Your choices won't be the same as mine and neither will the way you teach your children!  That's just the way it should be.  By answering the questions in thirteen practical steps you will know what your goals are and how to achieve them.

A Really Useful And Unique Guide


Love this page? Help me spread the word by sharing...
---
Homeschooling › Homeschooling eBook
---